A little bronze can hide a multitude of skin gripes, from skin tone imperfections to cellulite. It can even make you feel slimmer, and certainly more glowy. But while the sun feels good we all know it's enemy number one for skin. In an effort to hone your faux-tanning efforts, we rounded up the best tanning tips from our most golden-hued interviewees - because,  just like us, these women can often be found dipping into a bottle to get their glow on. Here are their secrets…
IMAGE: INSTAGRAM @elleeffect
1. Cheyenne: Easy Does It
IMAGE: INSTAGRAM @CHEYENNETOZZI
2. Elle: Enlist The Help of a Professional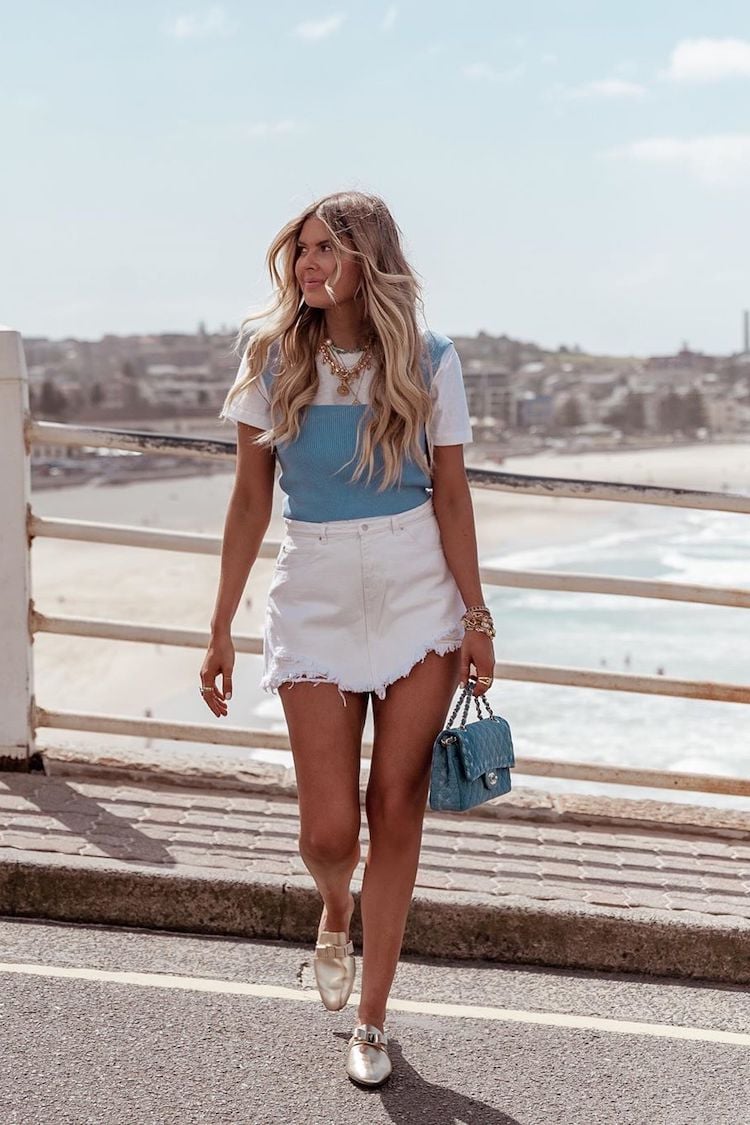 IMAGE: INSTAGRAM@ELLE_FERGUSON
For all those summer parties, a spray tan can be one of the best decisions you'll make. Elle Ferguson is so well-known for her flawless tan that she launched her very own line of self-tanning products, so now we can all emulate Elle's signature glow. It's reassuring to know that even faux tanning obsessives still rely on the experts – Elle says, "I go to Tan Temple with my own mousse and get them to put it through their spray gun."
3. Rosie: Preparation is Key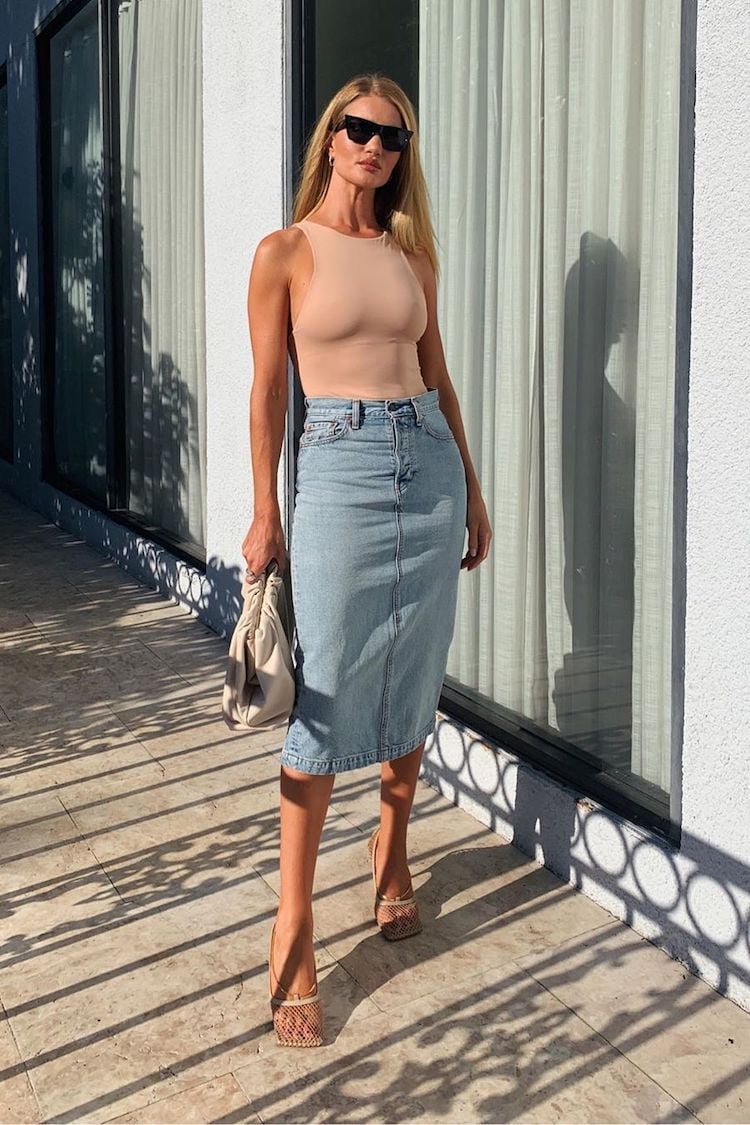 IMAGE: INSTAGRAM @ROSIEHW
If you've decided to take on the role of tanning yourself, preparing your skin is paramount. Make sure skin is exfoliated prior, and you've done any hair removal at least a day before. A great tip we grabbed from bronzed beauty Rosie Huntington-Whiteley is to "put a little bit of moisturiser on the elbows and knees and around the knuckle areas so the tan doesn't grab or stain." She swears by ModelCo Tan in a Can.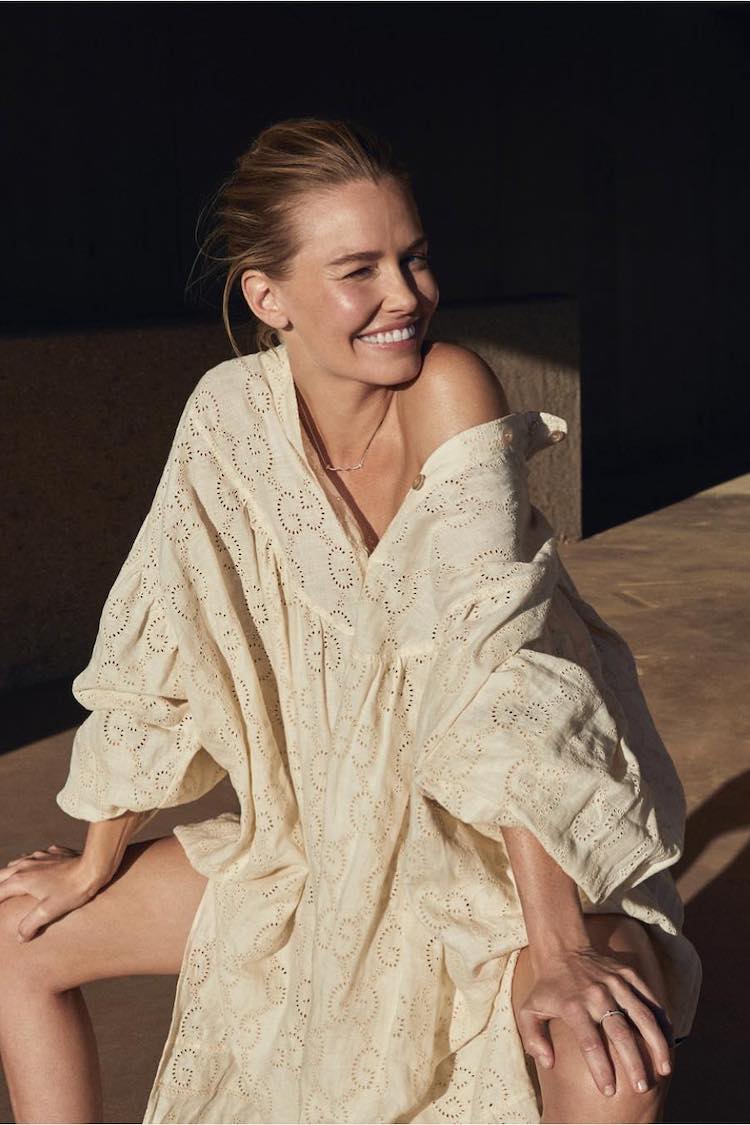 IMAGE: INSTAGRAM@LARAWORTHINGTON
In the form of a tanning mitt, that is. Perennially bronze-limbed Lara Worthington knows that using a mitt to apply your tan can make the task a lot less daunting: "I start my tanning from head to toe and I always use a mitt, otherwise it just gets everywhere." Use a velour glove that allows you to see exactly where the product is going and erase streaks as you go, without turning your palms orange.
5. Erika: Contour Your Body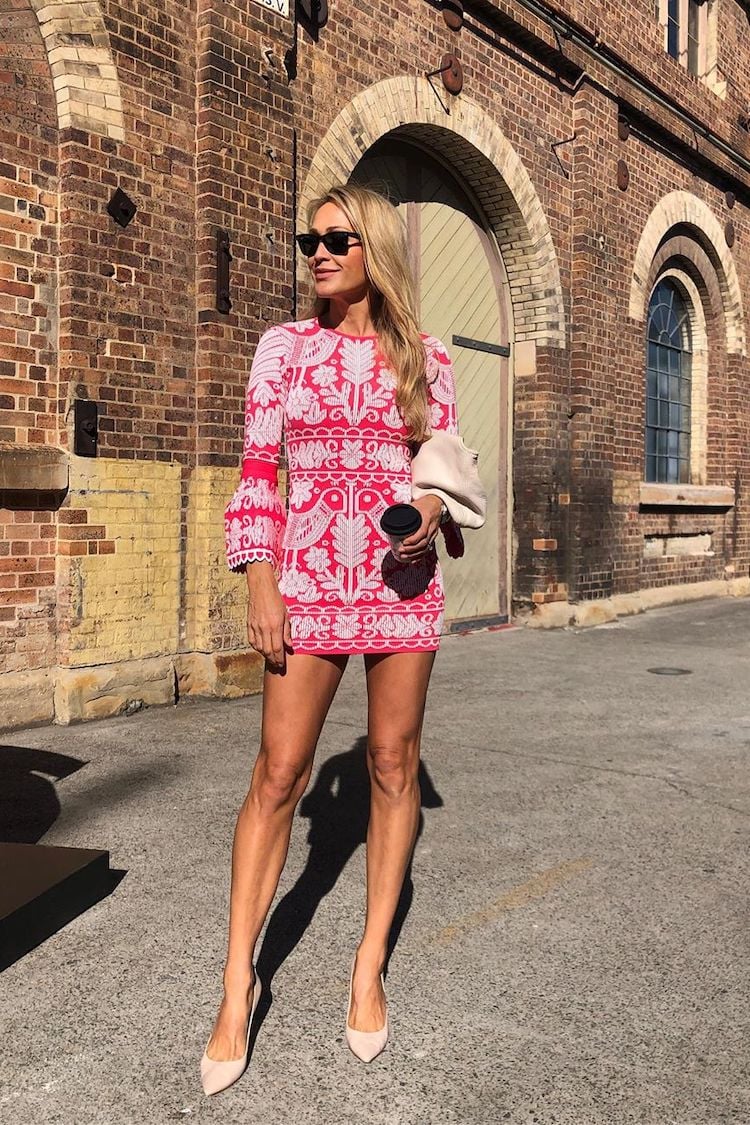 IMAGE: INSTAGRAM@ERIKAHEYNATZ
In the same vein of using darker shades to contour your face, you can also use them when fake-tanning. Erika Heynatz loves this trick – and says she had it done with tanning guru Katrina Brown. "I had a great contoured tan once before a photoshoot at The Bronzing Boutique – it shaved off a few kilos and gave me a free six pack."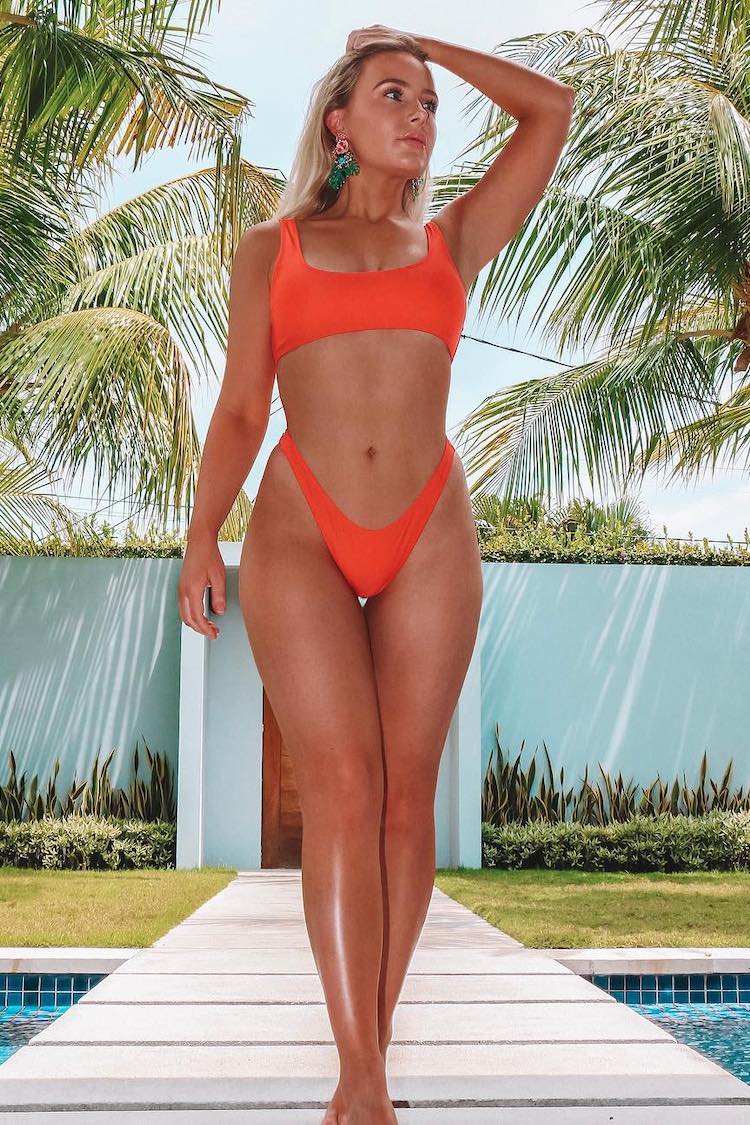 IMAGE: INSTAGRAM@LOZCURTIS
One crucial step many forego when they have fake tanned is to match their makeup. Firstly, you'll need to ensure your foundation matches your new colour. Bahar Etminan loves to apply JBronze Illuminator to bring some life to her face when she has fake tan on. Beauty vlogger extraordinaire Lauren Curtis is also a well-documented fake tan devotee (she uses Loving Tan Dark Mousse). She says that different shades of cosmetics can either enhance or wash out your skin tone. "Lipstick in a nude salmon pink looks great against tanned skin," she says. Make the most of your burnished glow by introducing pastel and fluro colours by way of a punchy pout or statement mani.