It goes without saying that a lot of us are currently feeling a little worse for wear post-silly season. But, we also know that as the freshness of the new year sets in, we begin to re-evaluate our lives, especially when it comes to health and wellbeing. So we've pulled the best wellness advice from some of the country's most glowing women - now raise your matcha latte to your healthiest year yet.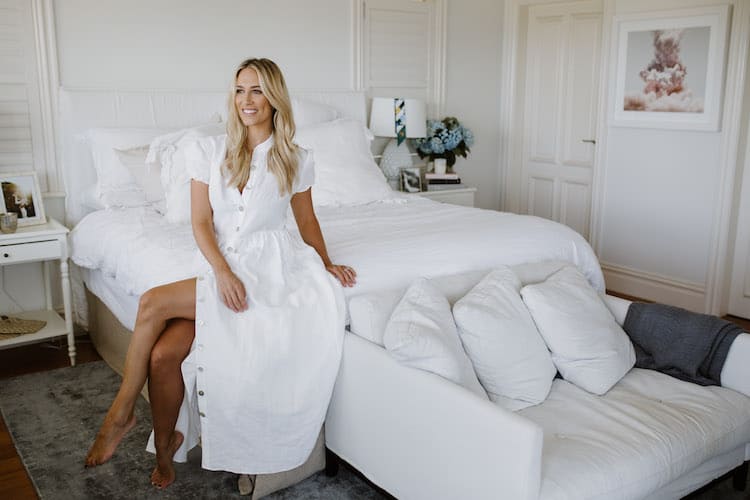 MAKE TIME FOR YOURSELF
Between kids, work, friends, sleep (and the other innumerable responsibilities we all have to shoulder on the daily), finding time to slot in some self care can often slip to the bottom of the to-do list. Lindy Rama-Ellis is familiar with this struggle, but advocates putting aside 15 minutes everyday dedicated just to you – to enjoy your skincare routine, go for a walk, meditate or read. Do whatever rejuvenates and inspires you – remember, you need to look after yourself first before you can properly care for your loved ones. Read more about the mum-of-four and designer's world here.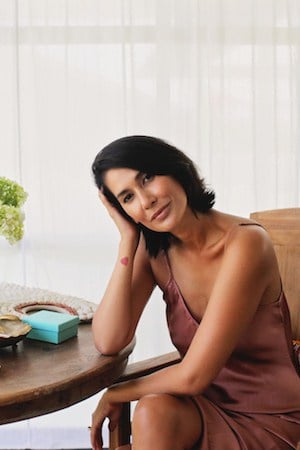 PONDER GOING PLANT-BASED
So many people are making the switch to a more plant-based lifestyle – and it's no surprise. The radiant Hayley Bonham credits cutting dairy and red meat from her diet with fixing her chronically run-down immune system, and pretty much changing her life. If you can't see yourself committing to a fully vegan diet, incorporating one or two days a week sans animal products instead is a great compromise. Discover more of Hayley's clever wellness tips in her WHO profile…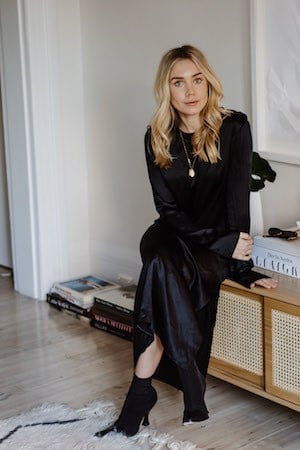 PICK PILATES
Looking to get back in shape postpartum? Make like Phoebe Burgess and take up pilates. The gorgeous blonde swore by the exercise to lose the baby weight when her daughter Poppy was born – it's safe for new mums, while also achieving seriously effective results. Even if you haven't given birth recently, pilates is still a fab option if you're not a fan of cardio – because really, bona fide cardio junkies are a rare breed indeed.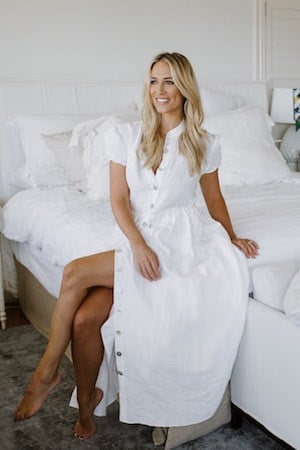 EMBRACE SEASONALLY GROWN FOOD
Let what's in season dictate what you put on your plate, which meditation guru Jacqui Lewis shared in her WHO profile as her biggest priority when it comes to food. Forget cherries in the middle of winter and eschew oranges in January, and instead opt for fruits and veggies that are on offer right now – not only are they at their nutritional optimum, but they're usually significantly cheaper than their out of season counterparts too.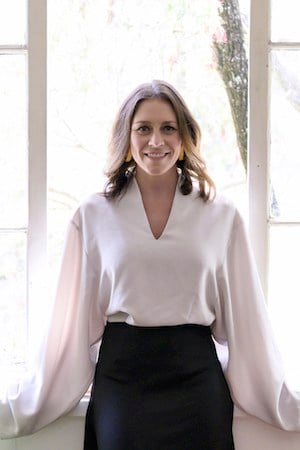 HAVE A BLENDED BREAKFAST
Smoothie bowls have been a mainstay in our health ambitions for a long time, and with good reason. You can fit so much goodness into one beautiful, blended concoction that is palatable and achievable as a daily habit. Quick, easy and ultra-nutritious, it's little surprise it's perennial beach babe Elyse Knowles morning go-to. She swears by this smoothie bowl recipe to keep her fuelled until lunch time: 1 frozen banana, ¼ cup almond milk, ½ cup crushed ice, ¼ Tbs cacao, 1 Tbs Amazonia Slim and Tone Protein and super foods powder The Super Elixr. Blend and add nuts and hemp seeds.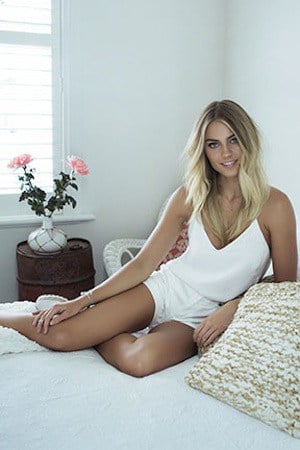 DOWNLOAD A KILLER WORKOUT PLAYLIST
When motivation wanes, it's easy to ditch the workout for a sneaky wine. But, there's a super simple way to get your energy levels up: music. In fact, experts have even called it 'a type of legal performance enhancing drug'. Model Jen Hawkins shared with us that she swears by good music to get her through an otherwise mundane run on the treadmill (she does half an hour, four days a week). Download a host of songs you like or hit up Spotify for some tunes that will get you motivated to get moving in the new year.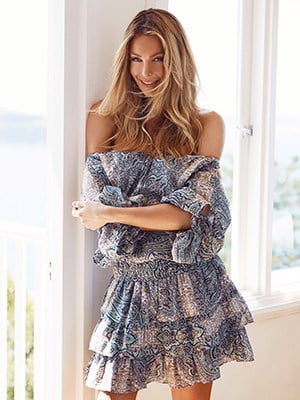 TRY A JUICE CLEANSE
If you really need a reset, a juice cleanse can be a sure way to eliminate everything in your system and leave you with a fresh mindset. Both Lara Worthington and Bambi Northwood-Blyth are devotees of Orchard Street to give them a boost. Beauticate's very own Sigourney Cantelo also swears by the ProdJuice cleanse. Three days is a good amount of time to leave you feeling light and refreshed.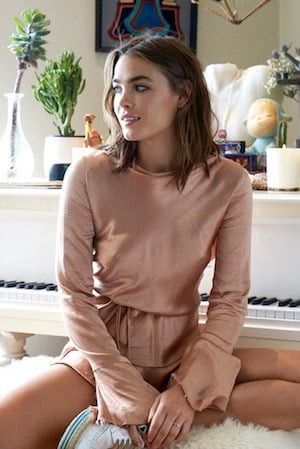 DON'T LET TRAVELLING DERAIL YOUR FITNESS ROUTINE
Bloggers Tash and Devin from A Bikini A Day know all too well the struggles of keeping fit between time zones, but they don't let it become an excuse to slack off (these two rock bikinis year round). They explain that getting up and going for a run wherever you are is a good way to explore and stay fit, or do a small circuit session you can do in a hotel. Try the 5 x 5: start with five sit ups, five jump squats, five bedside dips, five push ups and five burpees. Then, do another round, but add five more reps to each exercise. Keep going until you reach 25 reps. Also, indulge in some of the local cuisine, but don't go crazy. Opt for a bigger breakfast and go lighter on lunch and dinners.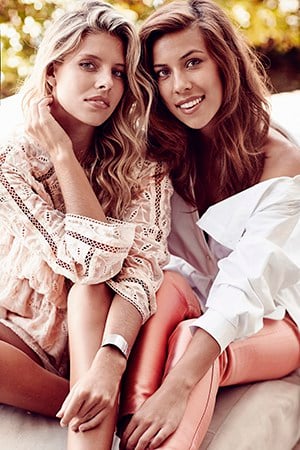 CONTROL CRAVINGS BY NOT DEPRIVING YOURSELF
The only thing that happens after a bout of self-deprivation is one big old binge fest. It's counterproductive and a down-right depressing way to look at food. It's much better to allow yourself all the delicious foods that set your tastebuds alight – just be conscious of portions, and aim for a balance of nutrient-dense foods in your day. When we chatted with anchorwoman and all round beauty Sylvia Jeffreys, she shared that whenever she craves something sweet, a teaspoon of almond butter or a medjool date will curb the cravings without the need to hit the vending machine. This is especially helpful coming down from the sugar binge that is Christmas.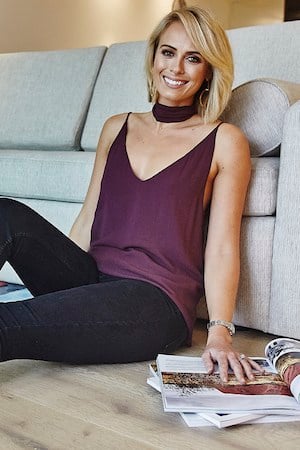 MAKE THE FIRST THING YOU DO IN THE MORNING SOMETHING HEALTHY.
Queen of health (and so glowy it hurts) Miranda Kerr told us that she swears by warm water and lemon each morning as soon as she wakes. She is correct in telling us that it kick starts her digestion – not to mention it has amazing alkalizing properties to offset the not so few festive season champagnes.