As the seasons change, I've been trying hard to up my game in the workout department. These last few months I've been particularly undisciplined - skipping training sessions, eating pizza with reckless abandon and reaching for a glass (or two) of wine more nights than I'll care to admit. Scheduling is the hard part – with a business to run and two young kids, exercise is often the first thing to go. But with bikini season just a salty-breezed sniff away, it's crunch time. Literally. (Abs are sore just thinking about them.) So here are the six coping techniques I'm using to make exercise a priority.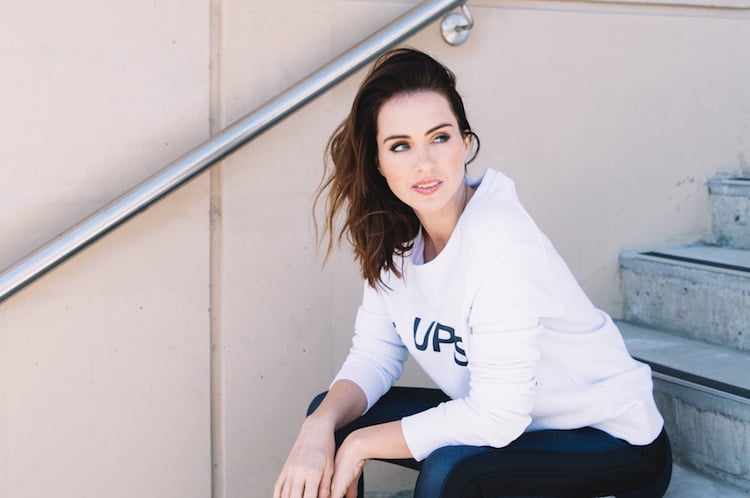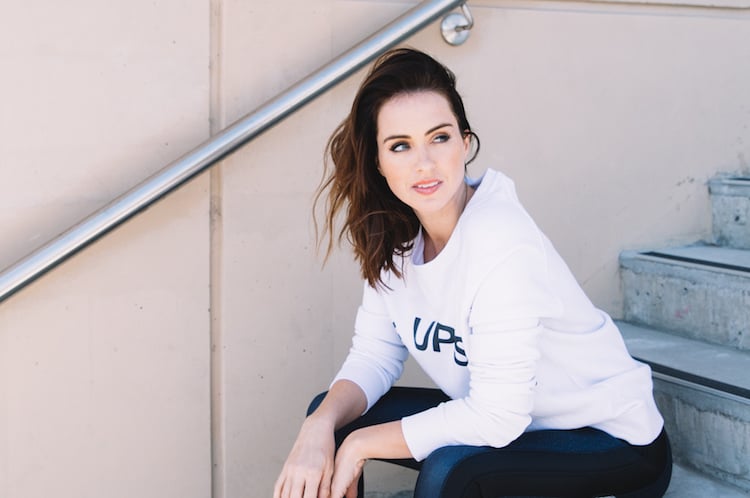 1. PUT YOUR WORKOUTS IN YOUR DIARY
If you schedule it in you're much less likely to skip it. I recently started going to Barre Body classes again – it's such an amazing workout, and it's also run by a dear friend of mine, Emma Siebold (see her WHO profile here). They've just launched their new Elements class – a beautiful choreographed workout that combines flowing cardio, sculpting moves and mindful movement and meditation.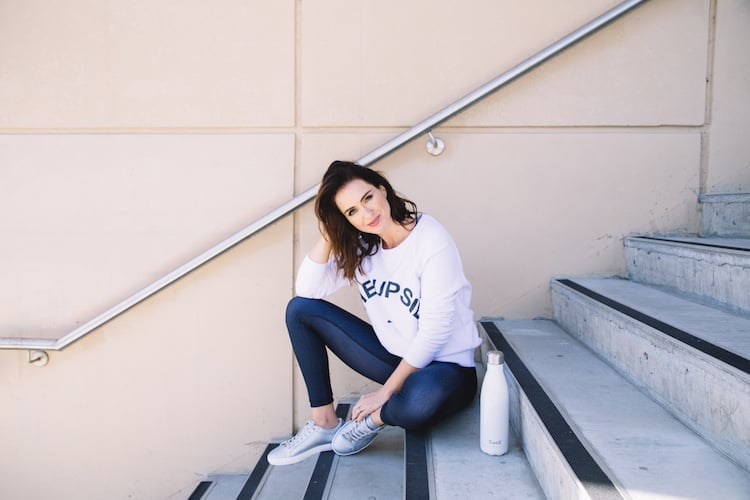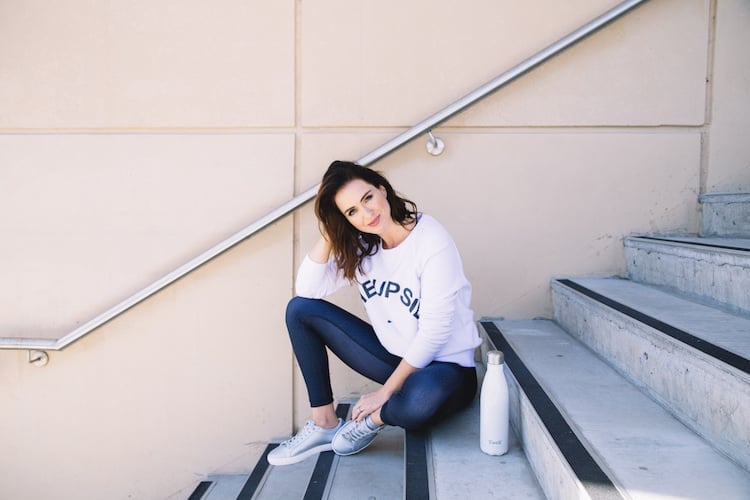 2. SIGN UP TO AN ONLINE LIBRARY OR APP OF WORKOUTS
For those rainy days when I just can't face going outside or I'm stuck at home with the kids, I'll pop them on the iPads for an hour and set my laptop to airplay the Barre Body online portal to my Apple TV and watch it on the big screen. I used to have a whole library of workout DVDs but the kids scratched them all, so love that technology has moved on. And so have I. Other great workout apps are by Kayla Itsines and The Base Body Babes.
3. MAKE IT FUN
One of my favourite forms of exercise is dancing around the living room with the kids. Most evenings we'll find some awesome playlist on Spotify and dance while I cook dinner. I educate the kids on the history of music as we go. Maybe this is why Max has decided he wants to be "a rapper who plays the drums" when he grows up. (I'm deadly serious – he told the whole school assembly!) But it is super fun and if you throw a few high kicks, squats and drops in you can actually make it a highly effective workout. And you don't even know you're doing it.
We also have a set of boxing gloves and sparring pads at home and if Damo and I ever find ourselves waking up at the same time and feeling motivated then we'll put some music on and do some boxing. It's so much fun and a great stress release. And when you exercise at home it's so easy to add a quick protein shake into the mix and get it into you fast (within 30 mins is best). Half a frozen banana, a cup of almond milk, a handful of ice and a scoop of good pure pea protein (I love Welleco Super Elixir Nourishing Plant Protein, The Beauty Chef Body Inner Beauty Powder and Nuzest Clean Lean Protein) finishes it off perfectly.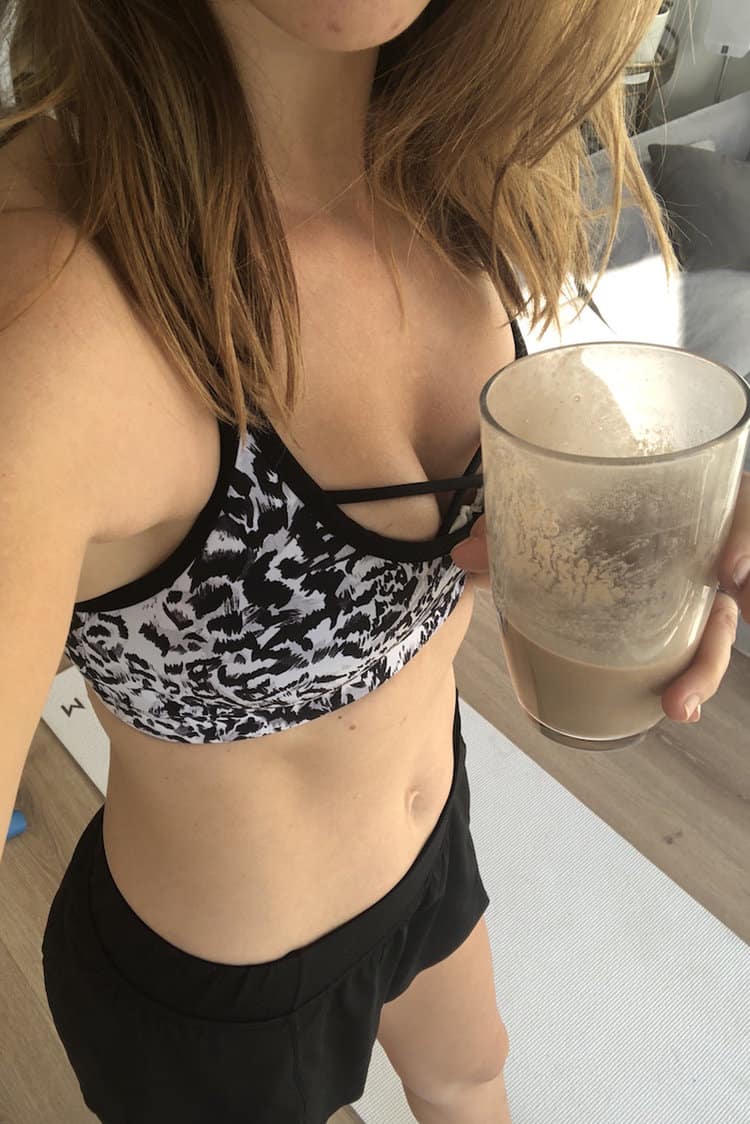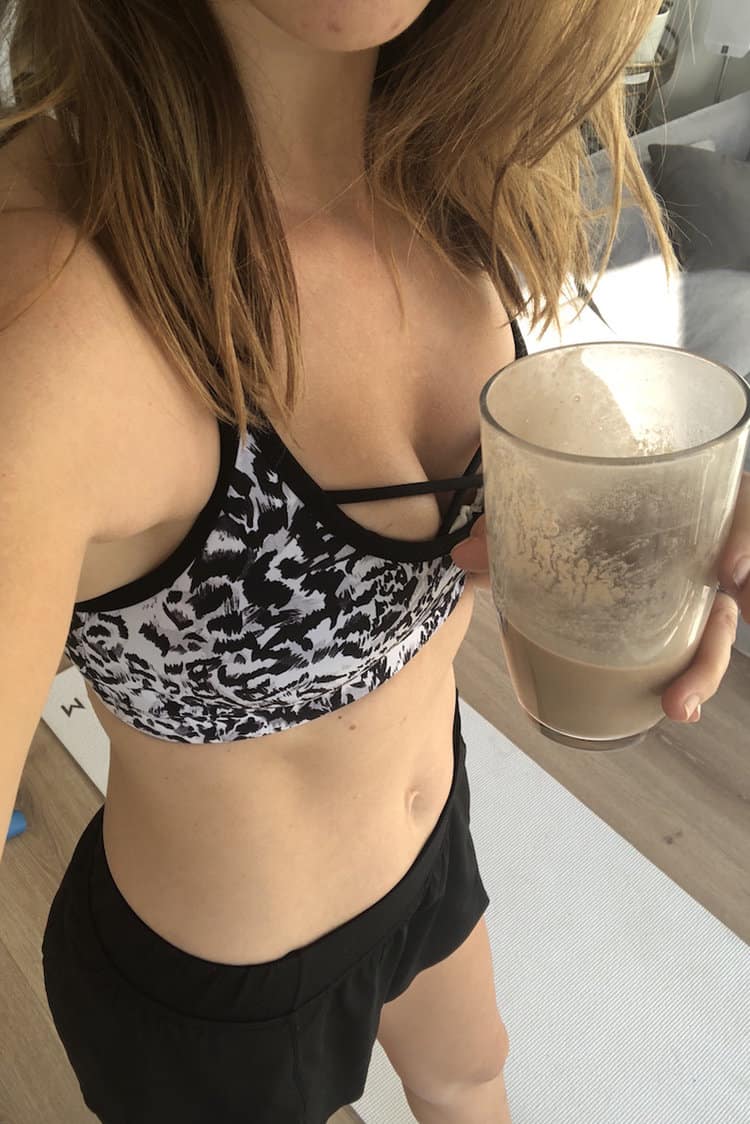 4. CHOOSE A GYM THAT SUITS YOUR LIFESTYLE
I joined Centennial Health Club this year and it was a game changer. My neighbours Andrew and Mel own it and they've created such a lovely non-threatening, fun and family-friendly space. They've just merged with Sydney Cricket Grounds, which is exciting as there will be more facilities and it's even closer to my house – so I'll have even less excuses not to go. The guys actually asked me a create a little video testimonial for them about my experience – check it out, it really gives a feel for why I love it so much there…
5. TAKE IT OUTSIDE
One of the reasons I hadn't joined a gym in years (prior to Centennial) is because I love exercising outside. It completely recharges me – particularly when I'm near the water. Whenever I can get away to do it I'll go and run the Bondi to Bronte run or a jog at Centennial Park. And if I'm on kid-duty then I just throw Lulu in the pram, give Max his scooter and we get some exercise together. I've even been known to throw in some barre moves with the pram as my barre!
6. BUY SOME ACTIVEWEAR THAT YOU LOVE
We all know that activewear is not just for wearing to the gym. I wear it to the supermarket, daycare pickups and on weekends when I can't be bothered to put together an outfit. So, in that regard, your cost per wear calculations can surely justify investing in some activewear that you love. My picks? The Upside, First Base, P.E. Nation and Lululemon.