Seriously, if we didn't spend countless hours among the shelves of La Farmacia (translation: The Pharmacy, in Italian), did we even go to Italy? We think not. When we say the word 'pharmacy', images of stark, sterile and fluorescent light-filled spaces are conjured. But, Italian pharmacies dotted all over the country are anything but that; instead, they are treasure troves for beauty hounds such as ourselves. And before we mention the products, the space itself is addictive - think rich, mahogany, antique-inspired finishings. Everything is abundant here, from indulgent high-end cosmetics, niche beauty finds, prescription meds and naturopathy. Products like finely pressed facial oils, rosewater infused mists, and everything in between mostly made in the heart of the Mediterranean. Here's a roundup of our faves.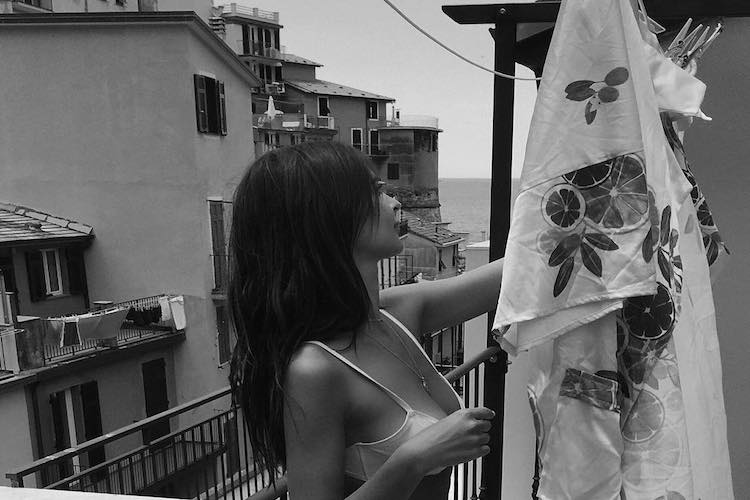 EMILY RATAJKOWSKI ALSO GETS LOST AMONGST THE SHELVES OF LA FARMACIA WHEN IN ITALY
With our loyal readers in mind (but mostly because we have a serious problem), we may have found ourselves obsessively searching for that illuminated Green Cross throughout our roman holidays. So if you're in need of a virtual pick-me-up, we've found some of our favourite Italian pharmacy buys that are available online (disregard this virtual experience if you can actually teleport there). Grazie, Prego!
1. The Spritzer
This may be a product made amongst the vineyards of Bordeaux, but Italian women can't get enough. Yes, a face mist can seem like an indulgence rather than a necessity, but trust us, this one by Caudalie will have you without buyer's remorse. Sold as a beauty elixir, this magic potion actually improves the appearance of pores, so it's perfect to both prime and set make-up. It's concoction of plant extract and essential oils also gives skin a major boost of radiance. So in the the spritz of an eye, we were gallivanting across the Roman cobble-stoned streets misting our faces like nobody's biz-ness. Your man can even use it as a soothing mist post-shave (two for the price of one). Warning: you may find yourself spritzing your face at any cost, at the most inconvenient of times – don't worry, the stranger behind you probably wanted their face misted anyway. Sorry, not sorry.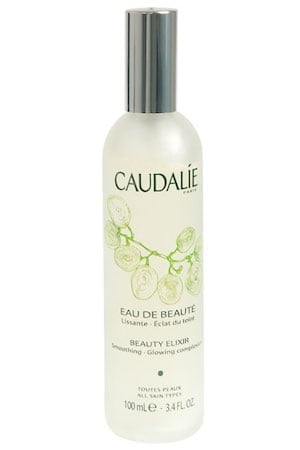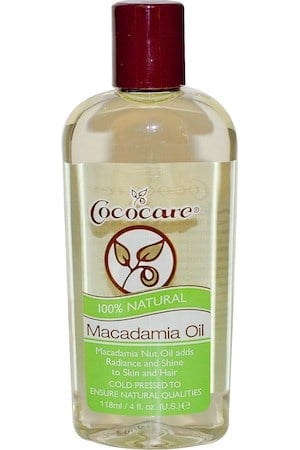 2. Olio di Macadamia
I think by now we're all almost over our distorted fear of oil (if not completely). If you've made the transition to oil nutter, and you haven't tried oil from the magical macadamia on your skin, please jump aboard because it's having a major moment in Italy right now. Firstly, Macadamia oil is both hypoallergenic and non-comedogenic which basically means it's not going to clog your pores and freak out your skin. Also, once applied it's got a non-greasy after effect. It's packed with Vitamin E to help improve scarring, and contains squalene and oleic acid to encourage skin cell regeneration. It's also got a tonne of Omega 6 which is great for people even with oily skin as it helps to balance sebum production but retain hydration at the same time. Mix a few drops in to your moisturiser before bed and you'll wake up looking like a silky butterfly. All in all, it's going to feed your skin some major nutrition. Just make sure it's cold-pressed like this one, you'll notice the difference.
3. From Umbria, with love
In that Roman heat, oily skin can tend to have a mind of its own, no matter how many times you set your make-up. With the Australian summer approaching, the trick to tackling that oily T-zone is always in the skincare. We initially picked up this skin-changing clay mask from Fresh because of its subtle scent of lavender – it has been loved by Italian women for decades. Clay is a natural skin purifier that promotes detoxification, whilst boosting circulation and promoting cell turnover. Aside from lavender, it's infused with white nettle and live leaf extracts – both great ingredients if you suffer from breakouts or acne as they help to combat bacteria and inflammation. We've been using it as a mask twice a week, but also as a spot treatment which has been working a charm. Don't make us say we told you so.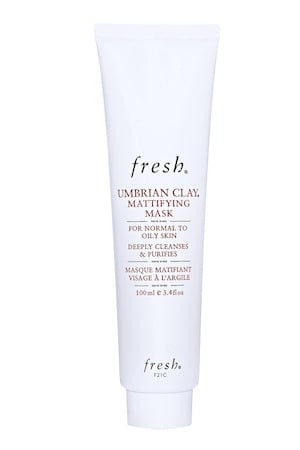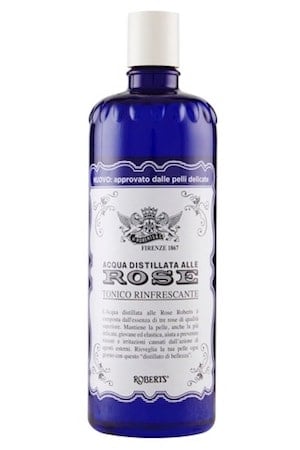 4. The Classic Rose Water
Legend has it that Robert's Acqua Distillata Alle Rose is the century-long secret to that enviable confidence Italian women just all seem to have. We won't argue with that and we also won't turn down an extra sprinkle of confidenza. We'd heard a lot about this product (it dates back to 1867) and to be honest, it had us at rose. This distilled rose water formula made up of rose centifolia and spring water is the perfect toner to use post-cleanse. It's a simple blend to help re-fresh the skin, reduce redness and irritation, while boosting the skin with antioxidants. It also comes in a vintage-style cobalt blue bottle which adds an element of Italian luxury to any beauty vanity – it all helps.
5. BioNike
What is an overseas skincare haul without giving our stretch marks a bit of TLC. We all know the hype about Bio-Oil, but this one by BioNike is Italian (we've got a theme going here, can't you tell?), and pretty wondrous. Also, it's super hard to get your hands on one in Australia which makes it that bit more special. We've been using the formula every day, even before workouts, as it helps to make skin firmer and improve it's natural elasticity. In short, it works to prevent stretch marks and improve the appearance of existing ones too. It's also a non-oily, lightweight texture, so it's perfect if you're sensitive to oils. The three star ingredients (vitamin E, sweet almond oil, and jojoba oil), all help to hydrate, nourish, and encourage ultimate cell renewal which is everyone's end game.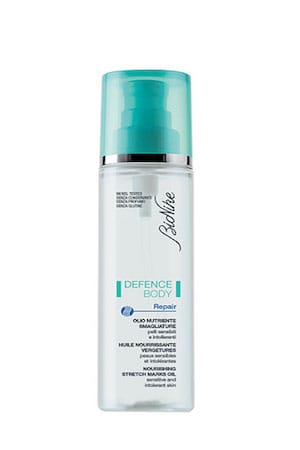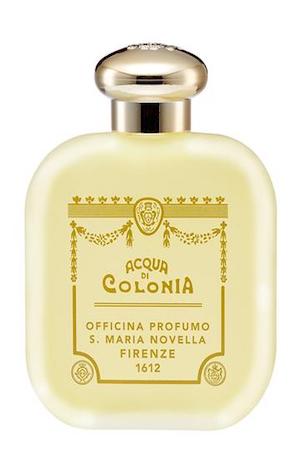 6. The Scent of Sicily
And finally, what good is a holiday if you can't bring home a fragrance that sends you into an abyss of nostalgia? Immediately upon inhale we knew the Acqua di Sicilia Colonia by Santa Maria Novella was the one for us. It's a unisex scent so it's got androgynous hues to it, but ultimately evokes the scent of the mediterranean. It's all too addictive with fresh notes of infamous Sicilian citrus fruits like bitter orange blossom oil and bergamot, combined with undertones of neroli, clove, lavender and rosemary – but in an understated, European, kind of way.
Story by Claudia De Berardinis