The nearest French pharmacie may well be a 24-hour plane trip away, but that doesn't mean that you can't get your fix of Parisienne essentials right here on Australian soil. In celebration of Bastille Day, we're talking our must-have French beauty products for nailing that French girl chic – that are all available in Australia.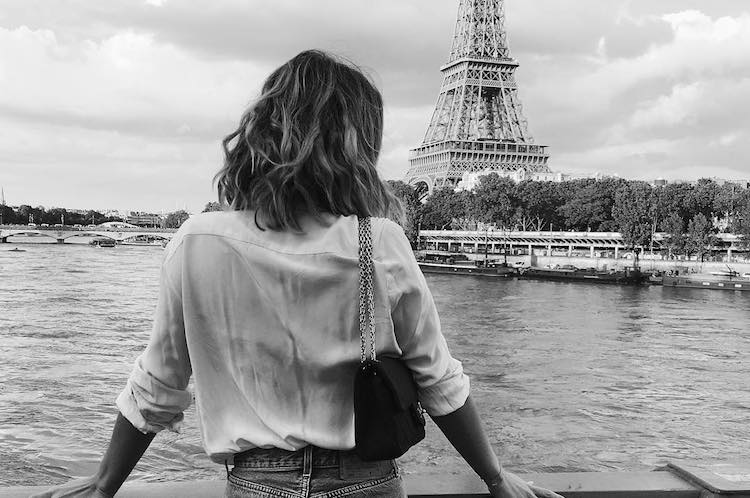 IMAGE: INSTAGRAM @ADENORAH
This cult classic touts itself as an all-in-one moisturiser, cleanser and makeup remover, but we particularly enjoy it as a nourishing face cream. Makeup artists around the world carry tubes of it in their kits, as it perfects the skin for makeup application. Plus, we hear that the radiant Jane Birkin swears by it, too.
With a name translating to "honey dream", this lip balm is as delicious as it sounds. Its semi-matte but nourishing formulation makes it perfect for layering under lipsticks, without being too greasy. It's got a devoted following for a reason.
The French certainly know how to make a great sunscreen and this is one of the best of the bunch. It's lightweight and sinks in almost instantly, making it the perfect SPF for everyday wear. Trust us – you'll almost forget you're wearing sunscreen at all.
It's the face mist Rosie Huntington-Whiteley swears by – plus, it's inspired by the youth elixir created for the famously beautiful Queen Isabelle of Hungary. A product fit for a supermodel and a queen? We're popping one in our shopping baskets immediately.
Put simply, it's a moisturiser for your hair – just as you use a face cream everyday, it makes sense to also give your hair a little daily TLC. Brush a pea-sized amount through dry hair to nourish brittle ends without leaving hair weighed-down or oily.
The original and the best, Bioderma's signature product is the queen of all micellar waters. It removes makeup instantaneously, leaving skin cleansed but not tight. It comes in a variety of sizes, including an adorably tiny 100mL version, which makes for the perfect travel companion on long-haul flights.
Got sensitive, easily irritated skin? Then this moisturiser is for you. Specifically formulated with sensitive skins in mind, it's a calming treat for when your skin needs some extra care.
The winter months can be unkind to our poor hands – even just washing can leave them feeling chapped and sore. If the recent chilly weather has left your hands a little worse for wear, this ultra-hydrating hand cream (rich in super-soothing thermal water) will help get them back in good nick.
You can find dry shampoos a dime a dozen nowadays, but this Gallic favourite is a classic for a reason. It's inexpensive and it does a seriously good job at freshening up second (or third, or fourth…) day locks.
No self-respecting Parisienne's bathroom cabinet would be complete without a generous bottle of this cult multi-purpose oil. It leaves skin with a natural, healthy-looking glow – and it smells like a dream. A staple product every woman should have.
Sourced from the pristine French Alps, this nourishing thermal water will come in handy in almost all imaginable scenarios. For a mid-afternoon pick-me-up, as a layer of hydration pre- and post-makeup, while travelling – you name it, you'll appreciate having a bottle of it on hand.