Paddington's Oxford Street has seen many iconic stores come and go during its time, however for the past 18 years, one has remained constant. Headcase Hair, which occupies the full length of a landmark Paddo terraced building a few doors up from the post office, opened its doors in 1997. The much-loved salon was created after super stylist Jon Pulitano and colour extraordinaire Vincent Nobile came together to realise their mutual passion for and expertise in hairdressing.
When Jon and Vincent aren't in the salon they're backstage at New York, Milan and Paris Fashion week working with some of the top hair directors in the world. So it's safe to say, I feel pretty confident letting Jon cut my hair. Walking in to the salon it's not hard to see why clients return appointment after appointment. The sound of John Legend crooning in the background, crisp monochrome tones along with beautiful mirrored walls that stretch for the entire length of the salon, gives it a sophisticated appeal. All the reflection and some cleverly placed lights make the salon give it a Manhattanesque feel – clearly influenced by the pair's jetsetting schedules.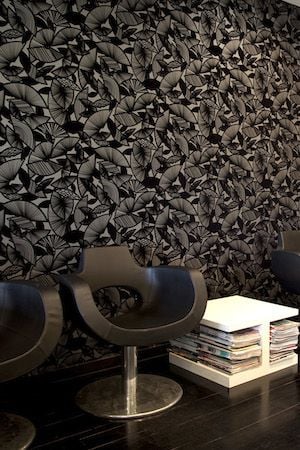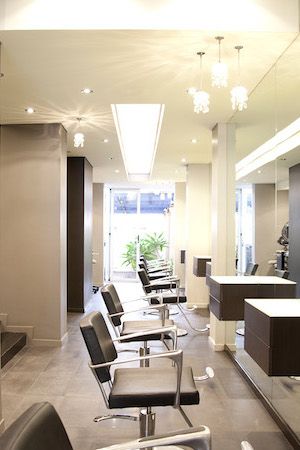 When I arrive I'm offered a champagne or my choice from a selection of T2 teas (with an impending deadline tonight, I resist the bubbles and go for a green tea) before chatting to Jon about what we were doing with my hair. I've got really thick unruly hair so I'm usually nervous when people cut my hair, but after chatting to Jon I know I'm in good hands. Vincent is a Redken colour ambassador so the salon is filled with the beautiful scent of fresh blowdries and Redken products. Jon uses Pureology (a product line distributed by Redken) shampoo and conditioner on my hair as its great for strengthening dyed hair – especially bleached hair like mine.
After a wash and a light blowdry it's time to cut. I tell Jon that I don't like having noticeable layers in my hair, which is lucky, really, as Jon cuts hair in a way that gives you 'unnoticeable layering' while still giving the hair movement. For all those tortured blondes out there like me, Headcase Hair is also a registered Olaplex salon. Olaplex is a miracle product that stops your hair feeling like straw after its been dyed, which, as Jon tells me, is because the product works at reforming and strengthening the bonds of the hair. After my cut, Jon blowdries my hair into beautiful unstructured curls and I'm event-ready. Too bad I'm going back to the office. It's a good thing though that my blowdry lasts for several days – a few extra spritzes of dry shampoo and I reckon I can stretch it for the week.
One clever point of difference for the time-poor and socially-stretched, Headcase Hair also offer makeup in the chair – an aspect Jon and Vincent pride themselves on (having seen the full extent of hair and makeup stress backstage). And on that note, I know exactly where I'll be coming before my next event.
Review by Isabella Ousby.