When you think of the life of a DJ, maybe in your late-teen clubbing days, there are certain connotations that spring to mind; but do away with a party hard lifestyle image and you have the emergence of the modern iteration of the occupation. In a once male-heavy industry, women are making more than their mark on the music scene, they're leading it, and Alice Quiddington is a stand out. From what was meant to be a little side interest, the Eastern Suburbs girl is now one of the most sought after DJs in the country, spinning tracks at fashion events for the likes of Louis Vuitton and Fendi, she's also held residencies at top clubs both here and in New York.  Sharp, smart and seriously beautiful, she's not your typical club veteran, preferring instead meditation and a clean green breakfast in the early morning hours.  We were keen to catch up with this young, talented game-changer at her stylish pad to chat about the importance of managing wellbeing with an unpredictable schedule, how her love of DJing was born and the products she swears by for great skin…
"I never thought I could make a living from being a DJ, it was meant to be a hobby…
I began to fall in love with house music and I started going to festivals and nightclubs and hearing the music in context. I understood it and on a trip to Ibiza one year I decided that it was something I wanted to take up as a hobby. About 7 or 8 years ago – I'm getting old in DJ time – my friend was a DJ in Sydney and knew I wanted to do it. She needed a new DJ partner so she just started teaching me how to mix. We started DJ'ing together, and then she went overseas and did her own thing. I just kept doing my own thing. It's always amazing when the crowd is really loving your music, such a great feeling.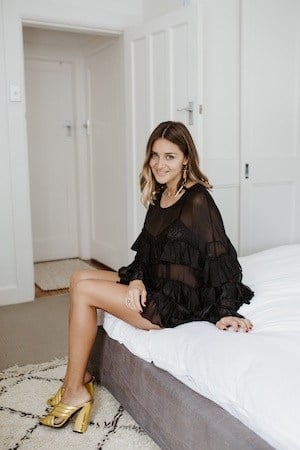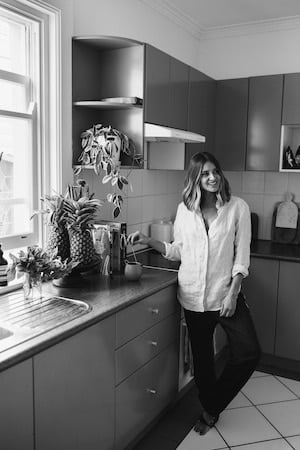 I think I'm a minimalist.
My mum always taught me less is more, so I guess the apple doesn't fall far from the tree. I definitely stick to my old faithfuls. A new product will rarely make the cut, I guess I'm not very adventurous with trying new things any more. My skin can be a bit tricky so I try to stay away from using too many different products.
I've got very sensitive skin…
…so I use Cetaphil, it's the only thing I can really use on my skin. It doesn't make me break out and I love that. I used to use all different types of moisturisers until I tried that and I finally figured it out. I'd get blotches on my skin around my cheeks. It can get really itchy and dry. I was trying different things like diet and I thought once it may have been alcohol. I was cutting a whole bunch of things out. My sister went to see a dermatologist about her skin and they said to only use Cetaphil, so I just tried it and it cleared up straight away. I can also use Sunday Riley Good Genes and La Mer The Moisturising Soft Lotion and The Renewal Oil. I'm pretty simple with my actual beauty routine.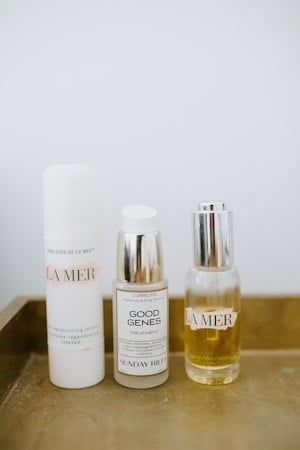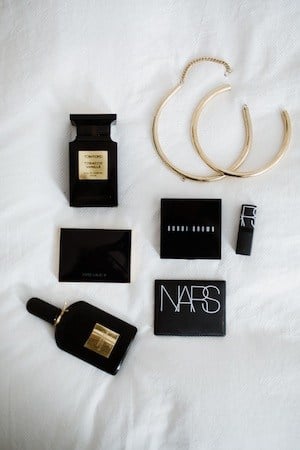 …it's my new favourite product. I've just been basically doing really simple makeup lately, but am getting my lashes done at The Lash Room in Double Bay. They're awesome, I just get a quarter of the lash line done. I don't really even need to wear mascara anymore. I also get my eyebrows done, and that's kind of my makeup done.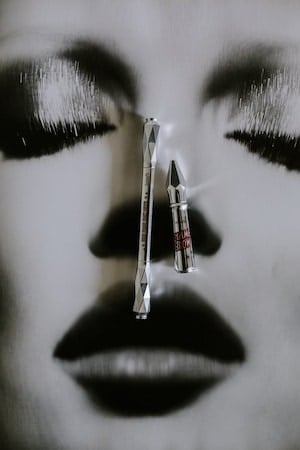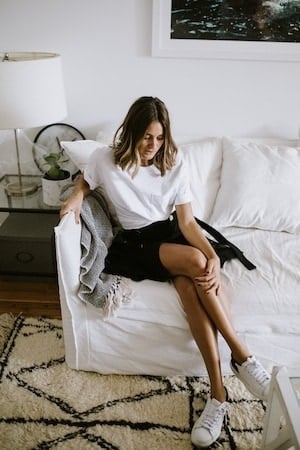 I use Redken on my hair…
…I just love Blonde Idol Custom Tone Violet shampoo, my hairdresser makes that up for me. I go to Belinda Jeffrey's at La Boutique, she does the colour. Sometimes when you say you want a balayage, they just go nuts and just paint on it.
.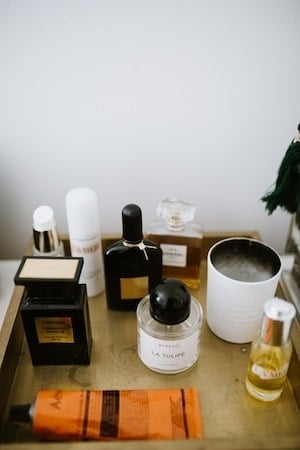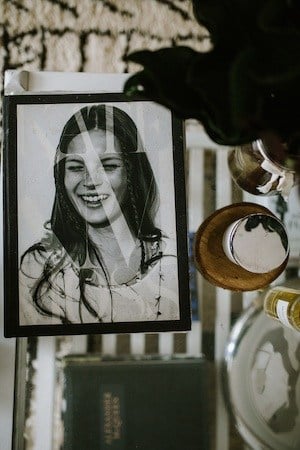 Staying away from alcohol and eating healthy really has an impact on how my skin looks.
Sleep is really important for me, too – you can tell in my eyes and under my eyes when I haven't had enough sleep. I try to get eight hours sleep per night, which isn't always easy for a DJ. My sleep routine can be a bit all over the place so I try to overcompensate when I'm not working. The nights I'm not working I try to switch my phone airplane mode by 8:30pm and turn off any TV/laptop/technology, just read a book and have an early night. I try not to look at social media or emails in the morning. I will start the day with exercise or meditation before I begin to switch on any technology or get into work mode.
I wear a lot of black.
I think I wear pretty classic, simple pieces, but couple it with accessories or shoes that are a little more out there."