As one of Sydney's most in demand creative florists for the last fifteen years, My Violet's Myra Perez is used to 4am starts and some seriously long days. She generously took us through her favourite products for looking rested when you've had no sleep, shared how to actually get said sleep when your brain just won't turn off and the undeniable power of an eyelash perm.
When I was 21 I had a corporate job and would walk past a particular florist on my way to work every day. It sparked an interest for me, because to be honest I didn't know what I wanted to do until then. I just knew it had to be creative and that I couldn't be sitting in an office all day.
This florist was kind enough to answer all the questions that I bombarded her with and encouraged me to do a floristry course to discover if it was really something I loved. Before I knew it, I had enrolled myself into a floristry course at TAFE, enjoyed it so much that I signed up for Certification II, got work experience at one Sydney's leading florists and the rest, as they say, is history. All this time later, the thing I still love most about my job is seeing how happy flowers make others. The smiles and positive feedback from clients gives me amazing energy and keeps me going.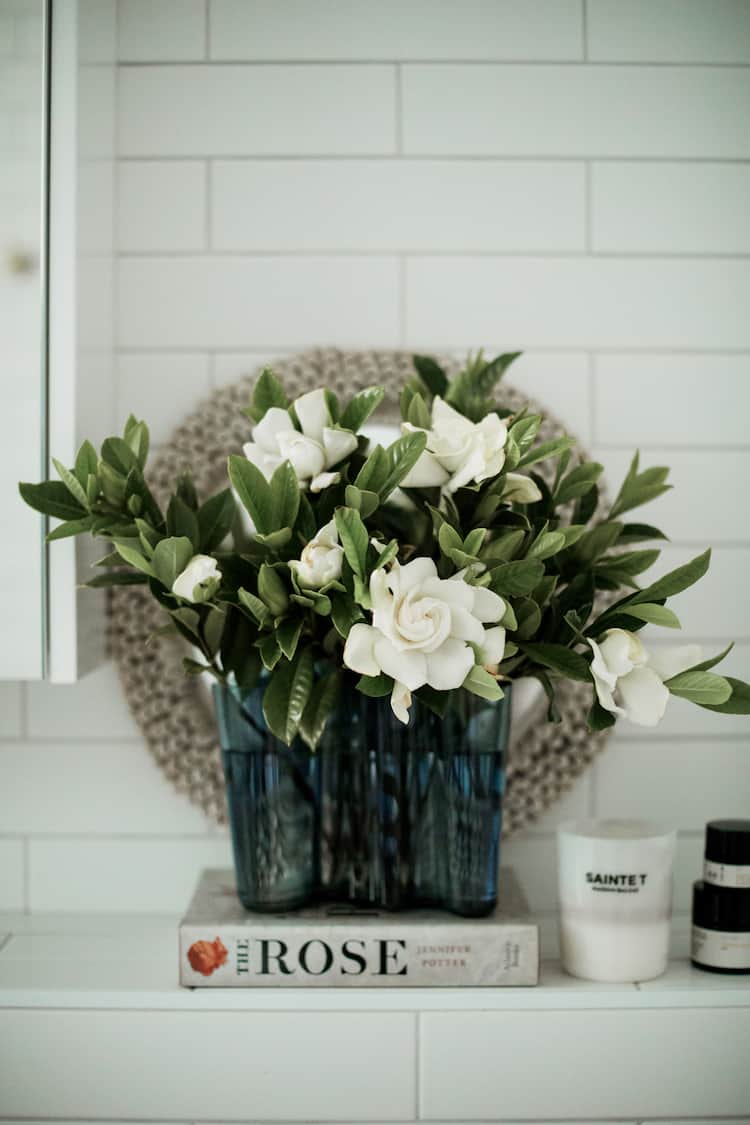 I love makeup and always have… in fact, once upon a time I was actually very good at it. However in my current line of work I have early starts and I would rather get that extra sleep than be up to do my makeup.
These days my focus is on having great, blemish free skin at 5am. Skin care has definitely become more essential than make up. I like a natural, fuss-free look, day to day.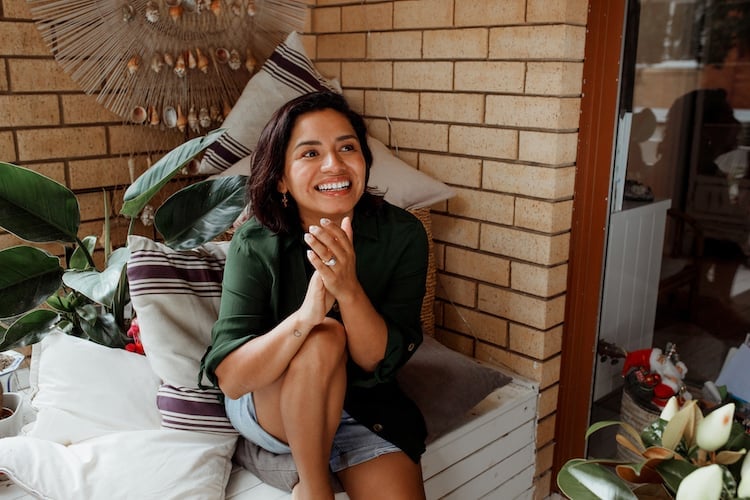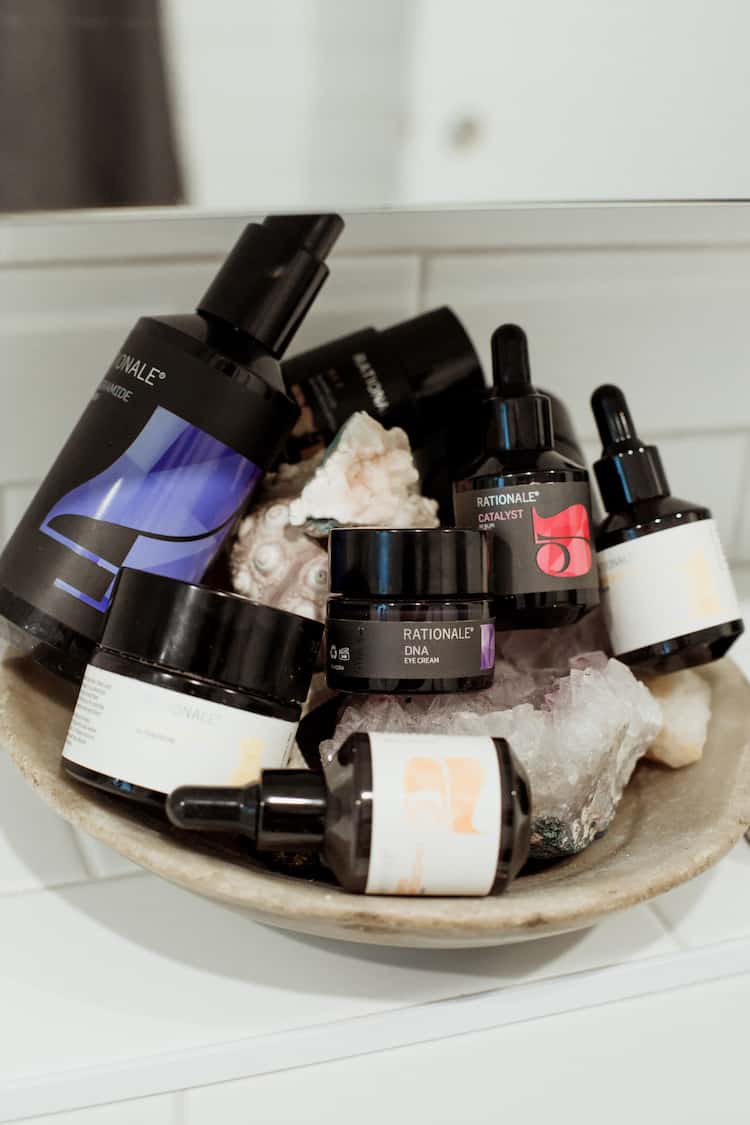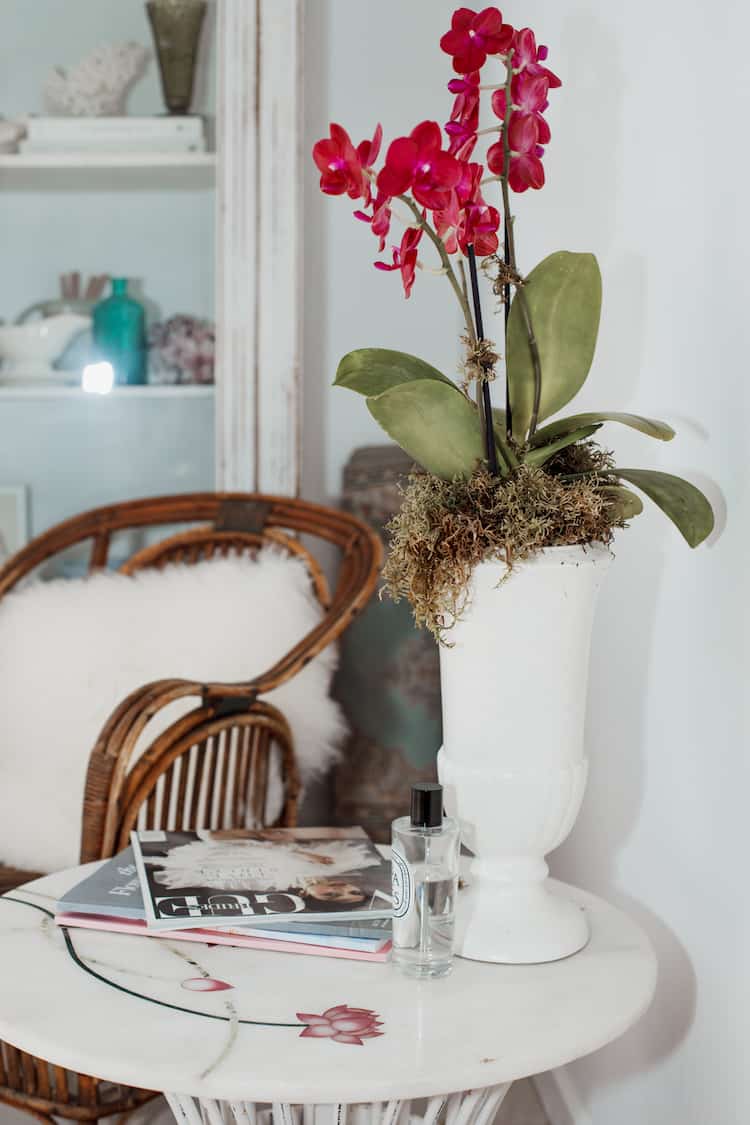 My must have for a night out is a red lip and lots of lashes.
If I'm going for a true matte my favourite is MAC Ruby Woo or if I want a slightly glossier red it's Chanel Rouge Allure Velvet in 39, La Somptueuse (Ed. note: discontinued). I'm hopeless with applying falsies so I prefer to get mine professionally curled (Kristin Fisher Eyebrows do my eyelash perms and I've never looked back!) then once I apply two coats of Diorshow Iconic Overcurl Mascara and I'm good to go!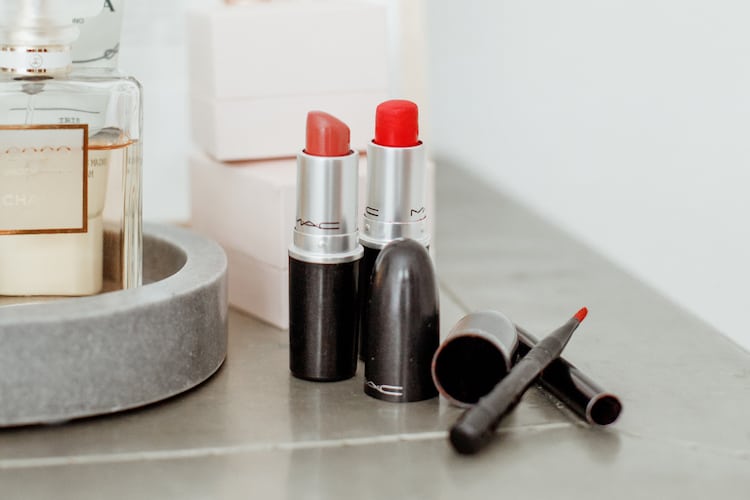 If I have time, I'll do something fun with eyeshadow as I'm a huge fan of it.
My girlfriend Tobi Henney, who is an Australian makeup artist based in NYC, taught me how to do a subtle smokey eye. First, I use a natural colour that compliments my dark skin, like a bronze gold (I'm currently using Burberry Eye Colour Wet & Dry Glow Shadow in 002 Nude). Then I go in with a darker, chocolate shade and, using a small brush , dab a hint in the corners and around the eye socket, with the eye closed. A cat eye is also a really nice look – I love Dior's Precision Eyeliner in black, as it's like a felt pen and so easy to use!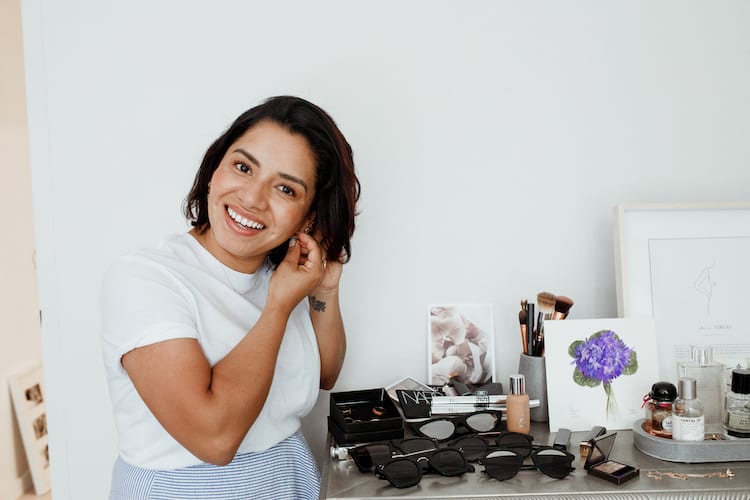 Growing up I wasn't allowed to use makeup. I think lip gloss was the only thing I owned till I got to ninth grade and then I was allowed to use mascara.
My mother had bad acne as a child so she wasn't keen on my covering up my skin, plus growing up in El Salvador beauty regimes were the last thing people focused on. She still did her best to take care of herself and in return educated me on what not to do. I have a memory of her slapping my hands whenever I got the urge to touch my face or rest my face in my hands. She would say, "your hands have been touching too many things!" She would often make honey masks or use another natural remedy if I had a break out.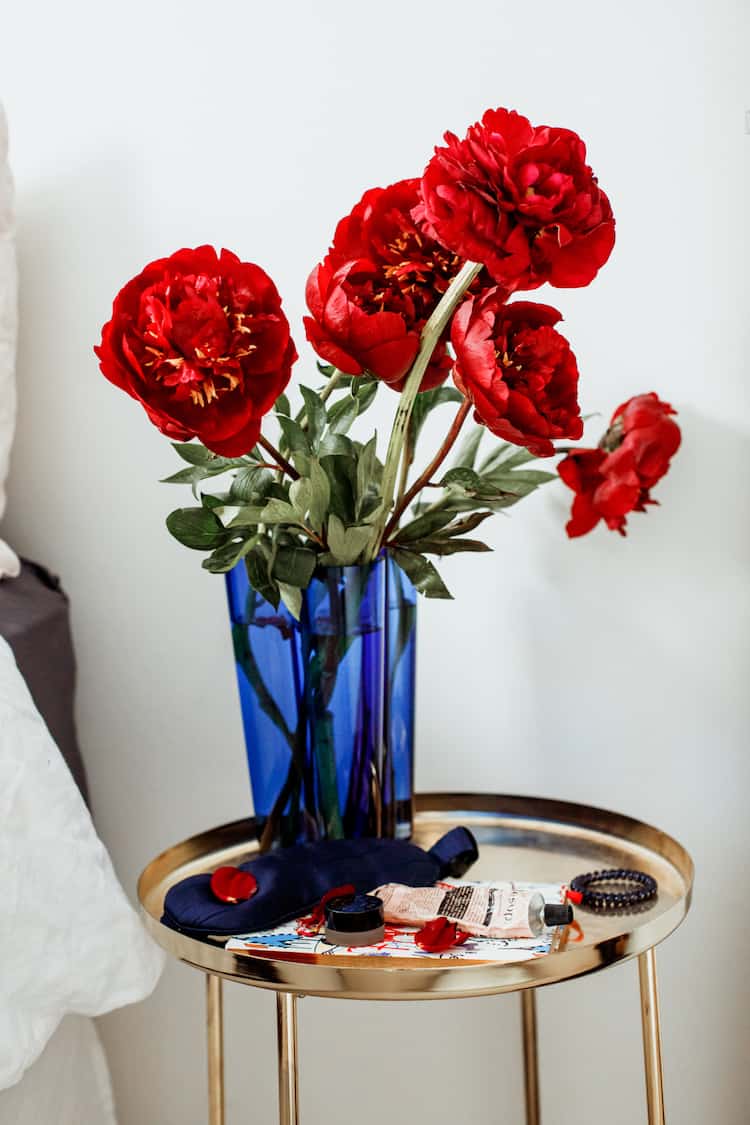 I have really thick hair so I get it cut every 6 weeks to take the weight out.
I've recently gone from balayage to all over glossy dark, and it's much healthier and easier to maintain.  I'm probably not supposed to but I wash my hair daily as I always find it's sticky and full of pollen dust. I like Kevin Murphy Angel.Wash, it smells amazing and seems quite gentle on my hair.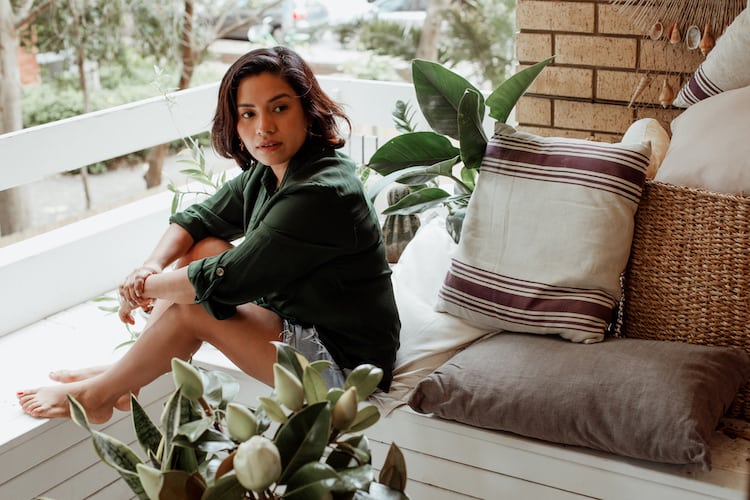 I am obsessed with sneakers and have a big, colourful variety in my wardrobe. My latest lolly pink Adidas trainers are a current fave and on high rotation.
I just celebrated my fortieth birthday and wore a bright red tulle Alice McCall skirt and plain tee, dressed up with some velvet Senso heels. I have lots of Viktoria Woods and Camilla & Marc in my wardrobe… I cant help myself! It's the same with designer bags. I seem to spend money on cross body bags I can rock to the markets or out to dinner with my husband Baz.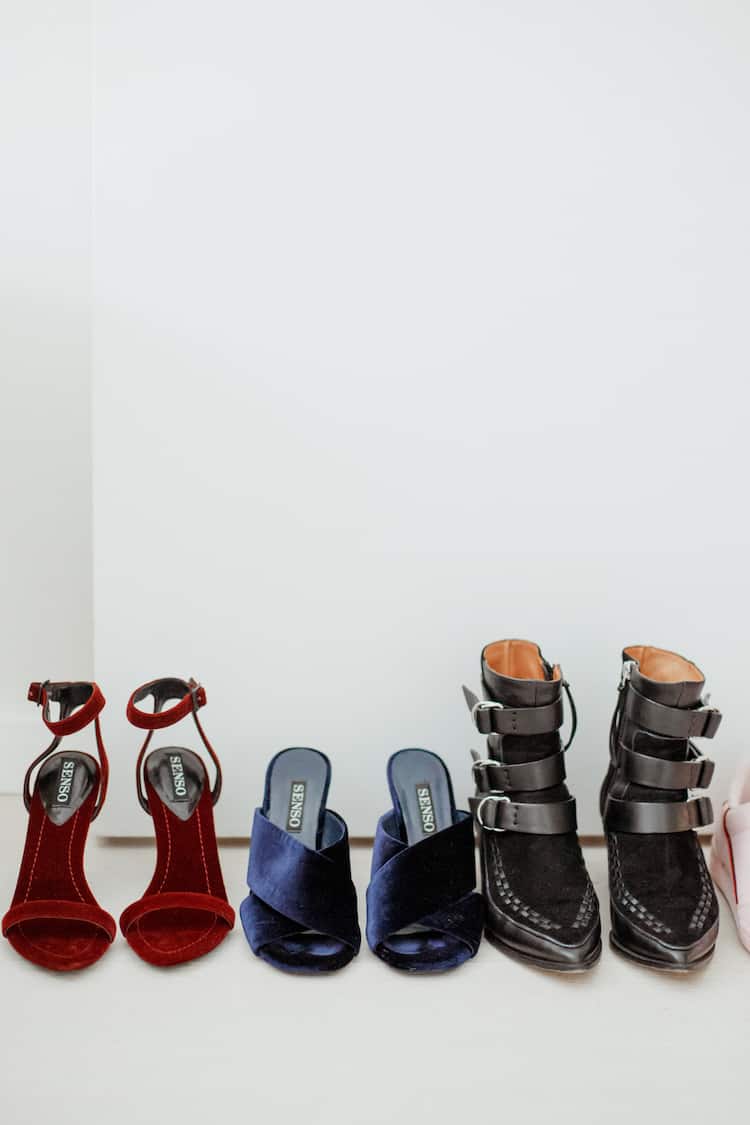 My line of work is demanding – the hours are brutal and to be honest no one ever believes just how hard it is to be a florist.
Your hands get pretty overworked and so does my overactive mind! So I find that I feel the most beautiful when I'm not in peak season. I tend to get more sleep, take time out and really just slow right down. That's when I look and feel my best.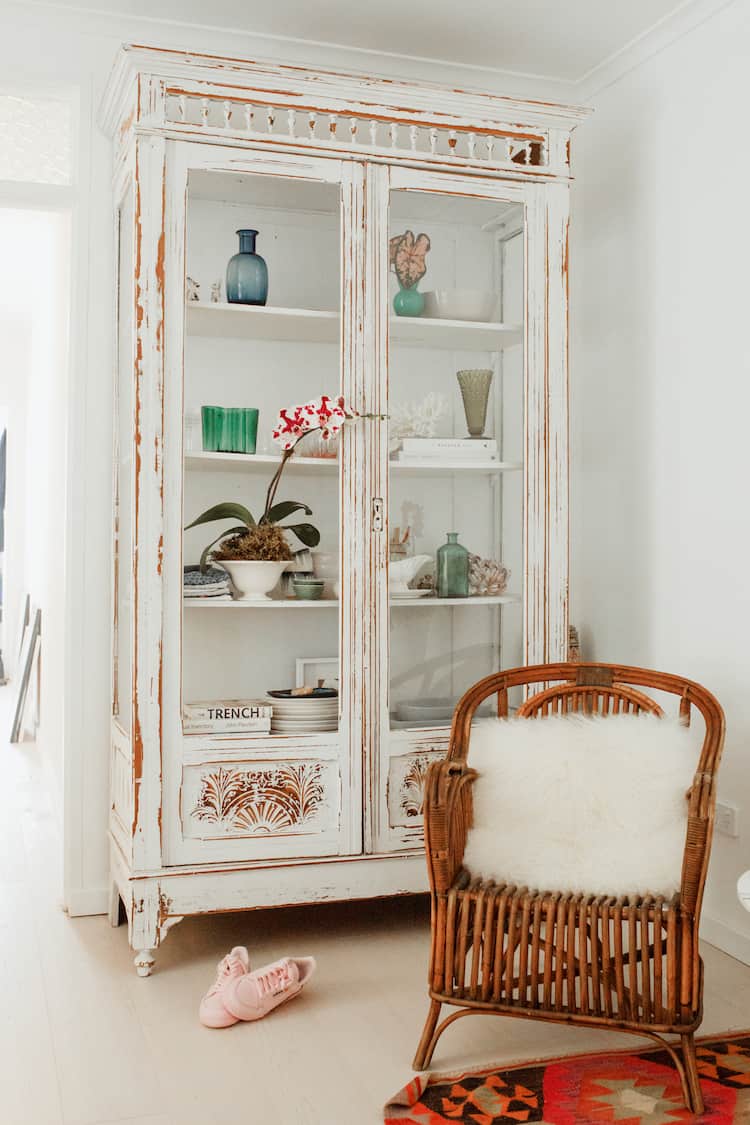 I attend Pilates as much as I can, ideally multiple times a week. Fluidform Pilates in Wooloomooloo has changed my life. Its exhausting but worth it.
A client of mine insisted that Fluidform changed her life and that it would change mine too. I had never tried it and didn't know much about it but I trusted her and thought, why not? Although most sessions I'm cursing my instructor Dannielle on the inside because I'm in pain and sweating bullets, it's a good pain. Plus that whole hour of no phones, no noise, and instead just focusing on my breathing and a particular move is major chill out time for me. I love it and am completely hooked.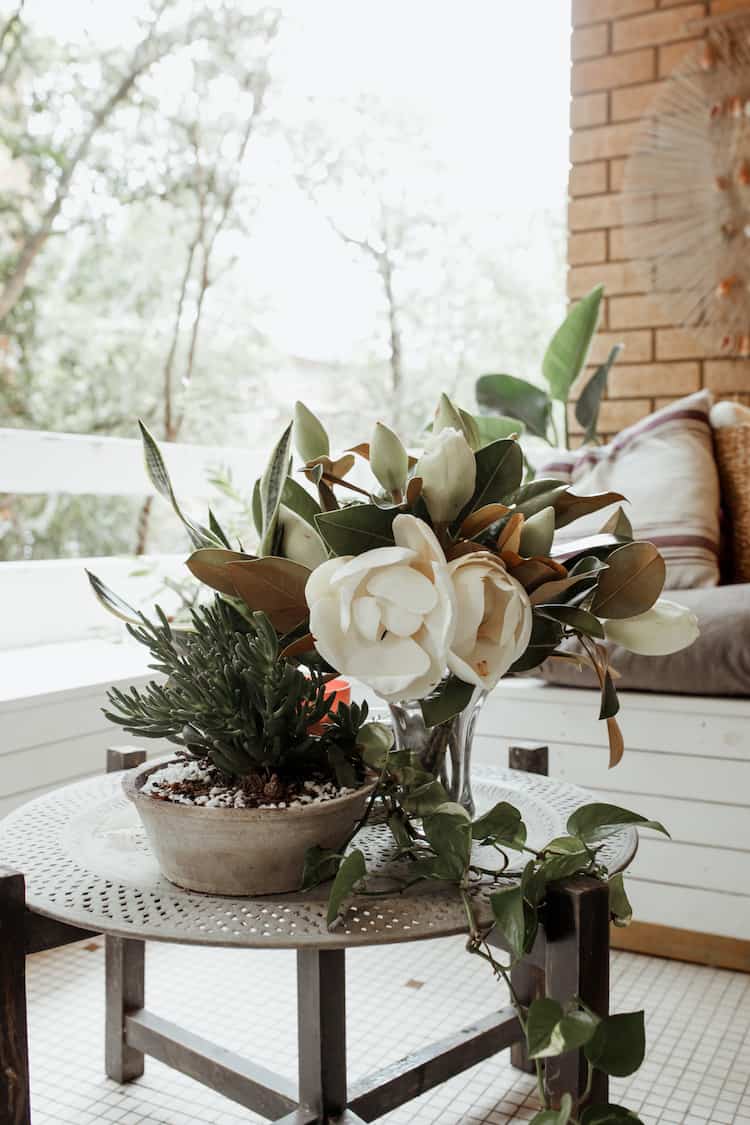 My favourite spas for facials are Rationale and All Saints Clinic. I'm an avid Rationale addict so will never miss my monthly facial, as it always makes me feel like a million bucks when I walk out.
I'm also currently loving Sensory Deprivation Therapy at the Float Factory in Glebe. It takes me to a seriously chilled out zone and I walk out as though I'm floating on clouds.  I try to take care of my body with regular massages and my Pilates sessions.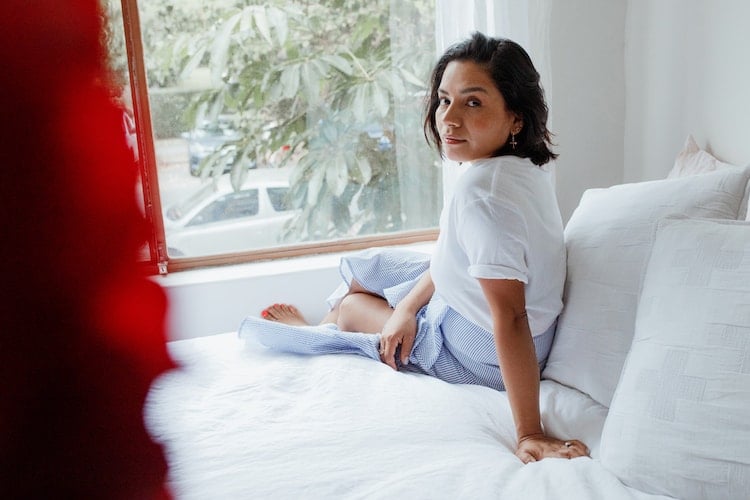 When I was younger I used to think 25 was so old.
Then I thought 30 was even older and dreaded that I would be grey, haha! Now at 40 I'm not at all fazed by getting older – it's a natural part of life which I embrace.
I'm not a fan of seeing girls younger than me messing with their faces. There's so much time ahead of them and the constant desire to be so perfect is such a worry. Once they're older and look back at their younger selves, I'm sure they'd think about it differently.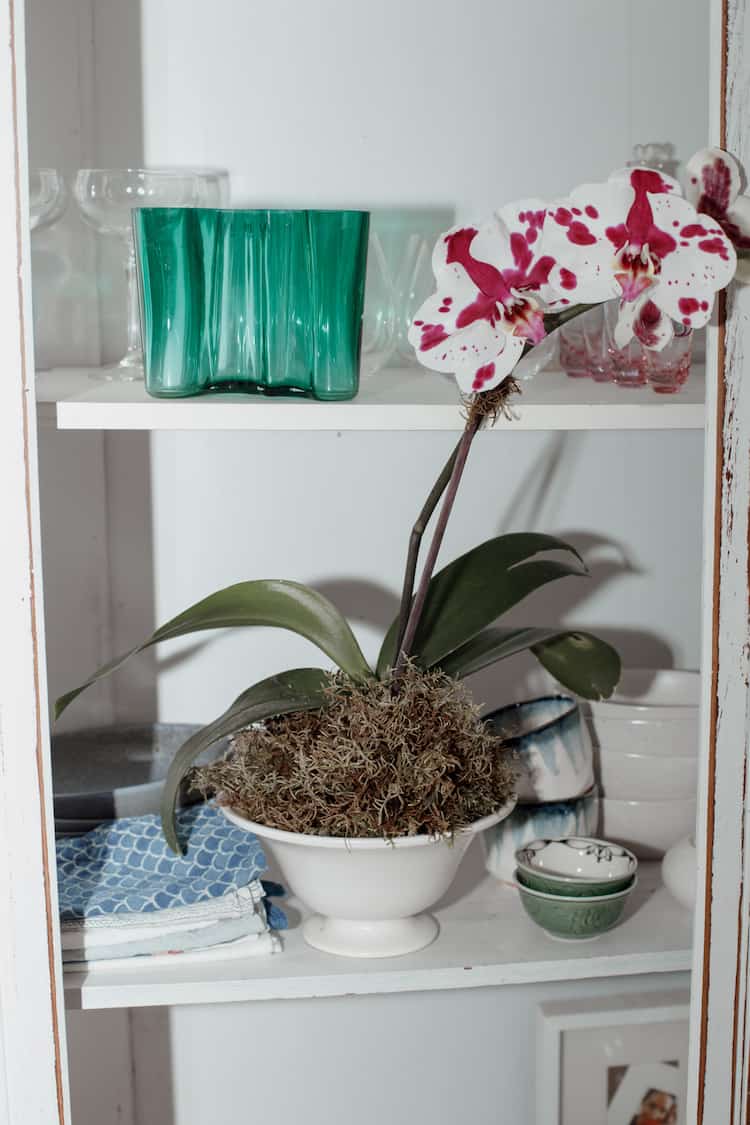 As I get older, I've realised it's so important to take the time to just slow down, chill out and get a good nights sleep.
It's harder to shift excess weight and keep glowing skin when you are not allowing your body to stop and rejuvinate, as it constantly thinks it's in 'fight' mode. So I have to put down my phone, put away my diary and get some proper rest.