It may seem out of place to quote a basketball legend on Beauticate, but Michael Jordan once said, "Some people want it to happen, some wish it would happen, others make it happen." This week, no quote seems more fitting for our Who profile. Philanthropist and founder of non-for-profit organisation I-Manifest, Jo Pretyman, is the latter personified. From a career in public relations (for a beauty brand, no less) and then in communications for another NFP, she saw a niche that needed filling, so she filled it. This decision not only changed her life, but the lives of so many Aussie kids. See, it's not your average start-up story. I-Manifest's mission is to empower rural and disadvantaged youth to find their passion, live their purpose and develop prosperous careers in the creative industries (a sector too often unattainable outside of the urban bubble). She's also got enviable, effortless style, seemingly endless drive professionally and personally and, with true knowledge of skincare and a love affair with fragrance, is a girl after our own heart. We sat with Jo in her Sydney home to talk about her close-to-home beauty icon, why red lipstick is better when you're single and a truly exciting collaboration with Beauticate…
"I'm really excited to be working with Sigourney on a collaboration with I-Manifest and Beauticate called the Style School.
Sig and I have been friends for years, we met back in my beauty PR days. Recently we were talking about the work I am doing with the young women of I-Manifest, sending them for internships and work experience, often to luxury brands and high end creative environments. The need has arisen for us to develop a school to help prepare them for this and for life in general. Sigourney sparked as I said it as she had also been working on a similar concept, a modern day finishing school (I think we both said "June Dally Watkins!" at the same time!). It's a concept we both firmly believe in, teaching young people both old and new world finishing skills – skincare, makeup, deportment, style, and modern concepts such as personal brand and social media presence, voice and presentation training. We are really excited to see this program come together, both for I-Manifest young women and the broader community. We believe it will make a powerful purpose driven campaign for the right brand. Personal grooming, beauty and fashion are the most empowering tools, if presented in the right way.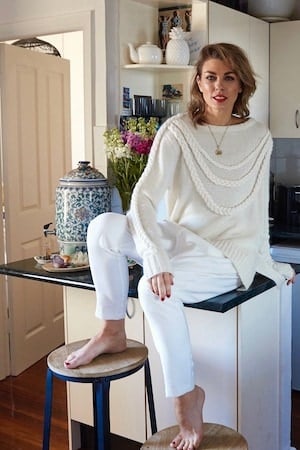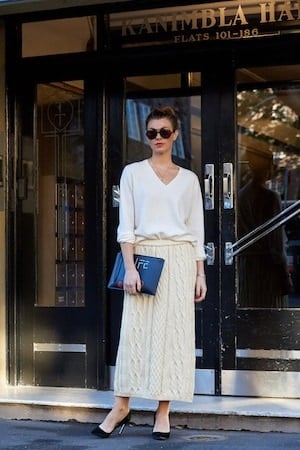 The biggest challenge with starting I-Manifest was figuring out everything for myself along the way…
[But] I realised there was a need for this on a wider scale and also I could see a new way for doing charity, to make it more relevant and modern for everyone involved. So I-Manifest was born. I had never worked with kids, education, had little experience in the not-for-profit sector, so it has been a huge and continual learning curve. I think also being flexible enough to roll with it's natural evolution while ensuring we stay true to the core purpose and vision. The biggest reward has been seeing a beautiful community grow, watching some of our first ever kids leave school and move to Europe to pursue their creative adventures. I love where I-Manifest has ended up in this way.
I always say it and it's still true today. Trust yourself.
Of course you must hear lots of advice from multiple sources but always come back to your heart and gut to make sure the decisions are true to your vision and what you want to do. Just because something is a good idea doesn't mean you have to pursue it. It's easy to lose focus with the possibilities. There are three predominant spiritual guidelines that guide my life. Eckhart Tolle, The Power of Now – it's kind of that 'doink doink' moment every time you hear his words. The Four Agreementsby Don Miguel Ruiz and the Five Reiki Precepts by Dr Usui (the founder of reiki) which I learnt when I studied Reiki in my early 20s.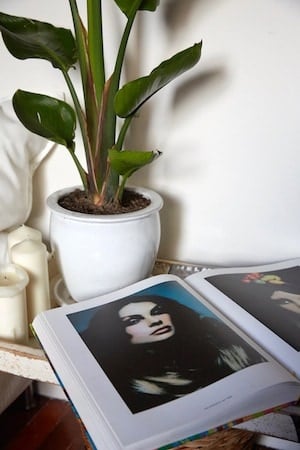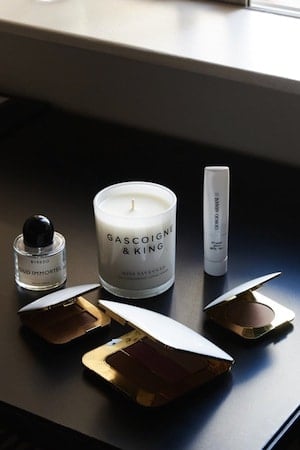 Growing up my grandmother Mimi was a huge life and beauty inspiration to me. She was perfection.
She was quite a (glamorous) rebel for her time, leaving her country town of Scone as a single young woman to live in Elizabeth Bay and work selling couture at David Jones. Her home and wardrobe in Balmoral was immaculate, her taste impeccable. We used to go on girl dates to David Jones Elizabeth St. Now I'm actually really inspired by the original Supermodels. I follow most of them on instagram. Because I think back in the day for them and still today beauty was about health, wellness, fitness and business. They were and still are strong, beautiful, healthy and visionary business women.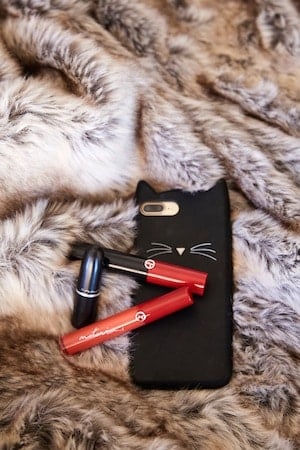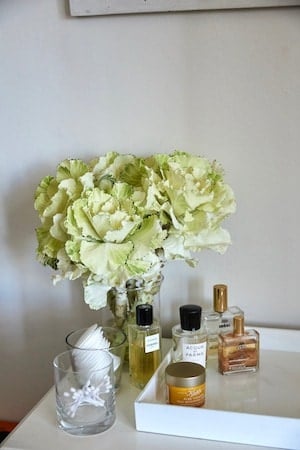 I love fragrance, I feel incomplete without it.
I have so many I love! I always start with Clarins Eau Dynamisante – it's kind of like my primer for fragrance! I call it the 'mood spray', so fresh and energising. I especially love to spritz it all over at the beach on a hot summer's day. In summer for the day I love colognes, for that you can't go past Acqua di Parma. At night and in winter I love anything woody, oud or tobac. Comme des Garcon Wonderwood, Byredo 1996 or Oud Immortel and Chanel Sycomore are on constant rotation. I've also recently discovered the Etat Libre d'Orange collection from Paris which are divine.
Mental health is also really important, I can struggle with that…
… and diet, sleep and exercise plays such a huge part in maintaining a strong, healthy mind. I ensure I am home several nights of the week and weekends to eat well, have a good night's sleep and wake up for exercise. I am lucky I naturally gravitate towards healthy foods – green juice, kale and bone broth are pretty much a daily intake for me and I don't really eat meat unless I'm out. I love sashimi, veggies and salad. I find it hard to drink as much water as I should so I often incentivise myself by buying a big bottle of Evian for the day as for me that doesn't even taste like water – those crisp, mineral flavours of the French Alps are so delicious!"