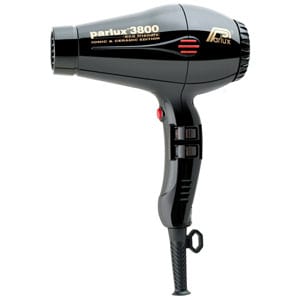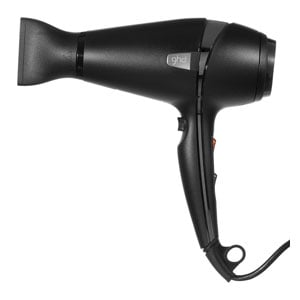 A: Almost every session stylist we've EVER met has a Parlux in their kit. This Italian brand has a serious hold on the professional market and for good reason… They produce salon-quality hair dryers with superior engines that are designed to be used all day, every day. If they can withstand hundreds of daily back-to-back appointments then you can pretty safely bet it can take whatever you throw at it in your bathroom.
It uses ionic technology, which means that it releases negative ions which make the water droplets on your hair break up faster (because they're positively charged) and it causes less drying time and fights static electricity. It's also got a ceramic heating element which heats up more evenly and causes less damage to the hair.
While many purists swear by the Parlux 3800, the new Parlux 3500 is super-lightweight and compact.
Still need convincing? Read what Sigourney, Zoe Foster, Kelly Smythe and Jodhi Meares have to say about theirs.
There are a couple of other hair dryers out there, which are also very good – the ghd Air (which is fast-drying, ionic and very flashy) and the Babylis Pro Italia Brava with a Ferrari designed engine (vroom, vroom!).
Answer by Sigourney.
What do you think?
Have you tried Parlux?
Any other favourites?