The dream office (one that combines beauty and functionality in equal measure) is no mean feat to achieve. In a bid to discover the recipe to the perfect workspace, we spoke with Hayley Bonham for advice - a PR and stylist maverick with enviably impeccable taste (see our WHO profile of Hayley here). Hayley and her partner, Rory Elsom, recently co-created La Porte Space, a dreamy new event, office and wellness hub with seriously gorgeous interiors – think chic Parisian décor with a Moroccan-inspired courtyard that makes for perfect Instagram fodder. So, it's safe to say that when it comes to interiors, Hayley knows her stuff. Keep reading for Hayley's secrets to creating a workspace that is both stylish and will help you get stuff done.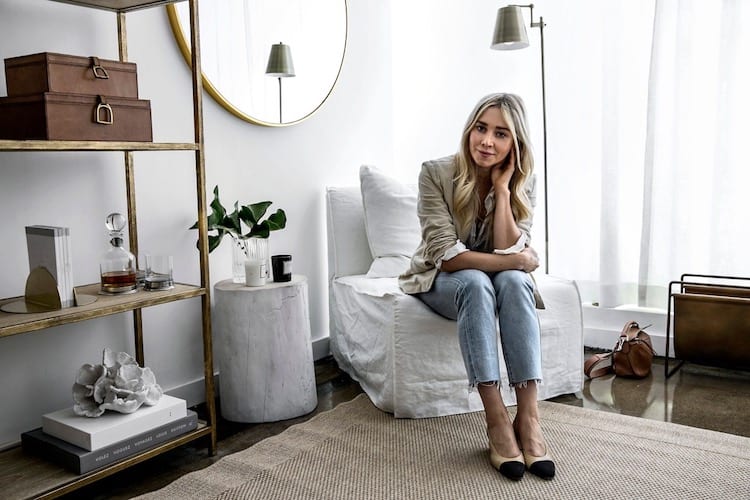 FEEL INSPIRED
Hayley's secret to an inspirational workspace? "It's about creating a space that reflects the lifestyle of how you would want to live," she says. "Scent, lighting and music are central elements to creating a beautiful mood in a space." To boost energy levels while working, opt for an uplifting, fresh scent, such as the Fleur & Rhubarbe Candle from Maison D'Amore, Hayley's luxury candle line she runs with friend and collaborator, Nadia Rosa. For Hayley, preparation is key to nailing a decorating project and she certainly doesn't skimp on her research beforehand. "I usually create a mood board of references from interior books, Pinterest, architecture or art that inspires me and I build from there," she shares.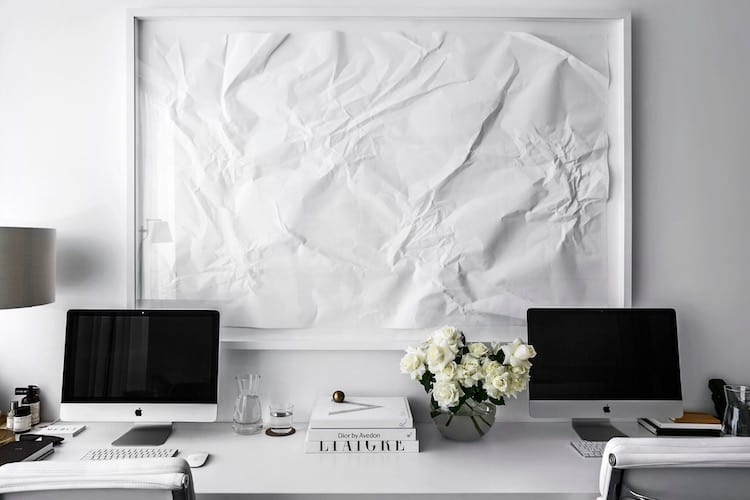 GET THE GEAR
One thing we've learnt when it comes to interiors: find the right furniture and your decorating project is guaranteed to be a cinch. For furniture, Hayley goes for quality and timeless pieces to create a workspace that won't date. When looking for desks, Hayley favours 1stdibs.com and The Vault: "The pieces are antique but you can find the most unique desks or tables that can be customised to your liking," she says. She pairs these with leather office chairs from Keilhauer– modern classics that would make any office more refined.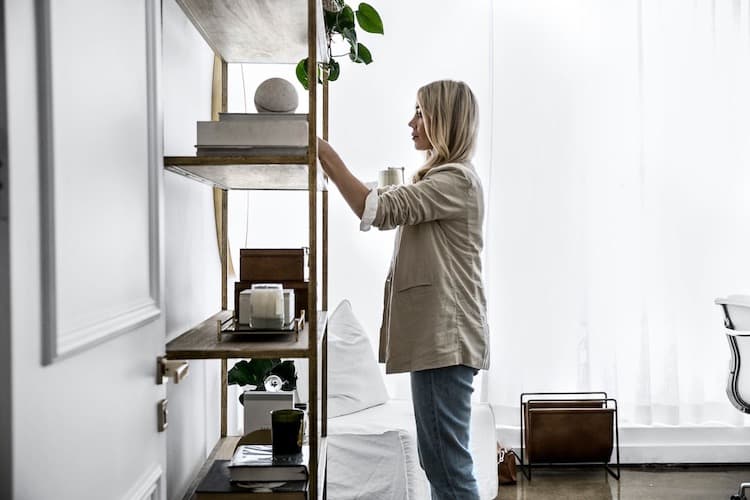 IT'S ALL IN THE DETAILS
Creating a beautiful office space doesn't need to be a costly exercise. If you don't have a lavish budget to splash on furniture, focus on curating a collection of smaller styling pieces that elevate your workspace. "I decorate with coffee table books and plants, and I love using candles and fragrances for a personalised touch," offers Hayley, who is a fan of West Elm and Papaya for these sorts of details.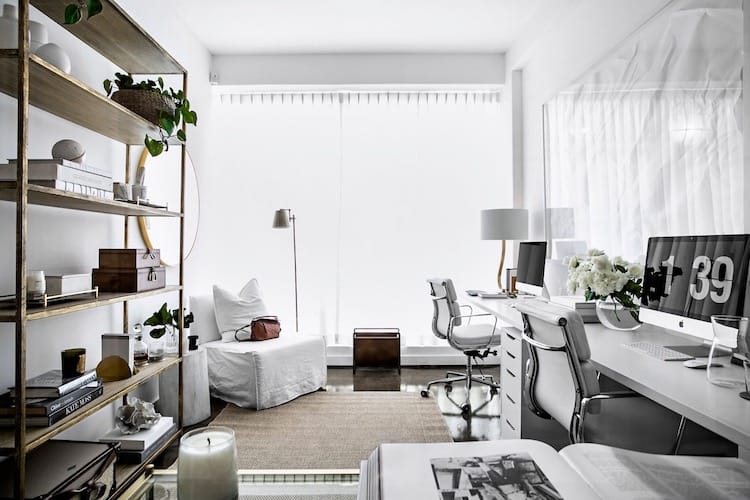 HAYLEY'S FAVOURITES
Top coffee table books for beautifying shelves and desks: 
Tom Ford by Tom Ford, Kate Moss by Mario Testino, Annie Leibovitz Portraits 2005-2016, The Little Black Jacket – Chanel's Classic Revisited, Becoming Cindy Crawford by Cindy Crawford, Attitudes: Chloe by Sarah Mower, Brett Whiteley: Drawings, Pool Side With Slim Aarons, Cereal City Guides, and Culture Chanel: The Woman Who Reads, Dior by Avedon
Top plants for bringing nature indoors:
Fiddle Leaf Fig, Devil's Ivy, Aspidistra Elatior and Rubber Plant.
Top artists for a beautiful workspace: 
Caroline Walls, Christiane Spangsberg, Felix Forest and Holly Addi.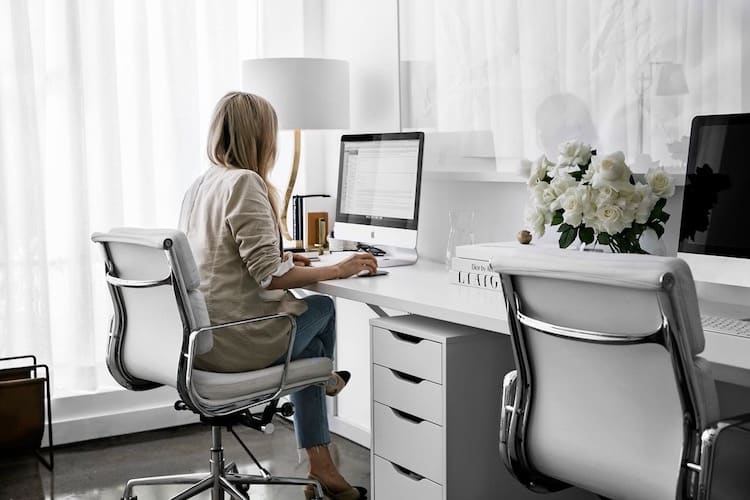 Story by Tess Schlink; Images from Hayley Bonham