Out of all the beauty compliments, I think having your scent noticed is one of the most satisfying. It gives you instant beauty cred and says, "I know who I am and I'm not afraid to smell like it." And, somehow, there's even more snaps when that scent is a little off the beaten path. A little bottle from a parfumerie in Paris, an oil blend you mixed yourself, or a niche scent you read about on a wonderful website like Beauticate. Maybe you're a little bit smug that you had to search that extra mile to find it, or perhaps you just feel relieved that you're not going to smell like every other person on the bus.
Now, these are the fragrances I've tried lately that I find I keep going back to, time and time again, because they're just so damn moreish. And whenever I get asked what I'm wearing I smile to myself and lie about what it is. Jokes. I totally fess up. And now I'm telling you, dear reader. You're most welcome…
Inspired by one of Mademoiselle Chanel's favourite destinations, Venice, this oriental Eau De Toilette (which are fresher and lighter than traditional parfums) will be my pick when the days start to warm up. While the sparkling neroli will be exquisite once spring hits, it's actually also appropriate in the darkest days of winter, thanks to a toasty base of tonka bean and vanilla. Think of the Eaux as the  crisp white shirt of fragrance – they make you feel fresher just by existing.
Damien and I fight over this fragrance. Lately I've been letting him have it in his cupboard because I rather like stealing it from his shelf. It feels even more illicit. And, for a scent named after one of the world's most celebrated and controversial herbs, this does not disappoint. There's greenness – of course – but there's also a sensual spiciness (which is why I find it delicious on Damo) along with a touch of woods (cedarwood, patchouli and sandalwood) and smoke. Oh how I love smoky scents.
Son of famed perfumer Edmond Roudnitska (who was behind Eau Savage and Diorissimo), Michel, created this lovely scent by boutique florist Grandiflora. One of a pair of perfumes devoted to magnolias, curiously this smells more like jasmine to me. I find it clean and white, creamy and pretty but with a nice rich base of vetiver, patchouli and musk.
MAISON DIOR ROSE GIPSY
At first whiff this is a full-blown rosebush bash – in the very sweetest sense of the word. It smooches you in the nose first with bouquets of pink petals and freshly cut green stems. But then… as you return to your wrist over the coming minute and hours it dries down to a soft powdery haze with just a touch of leather and something peppery. If you like roses, then you'll unquestionably j'adore…And well, the bottle design isn't half bad.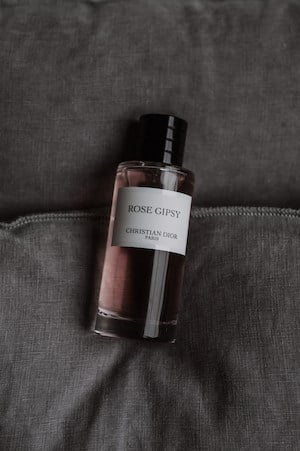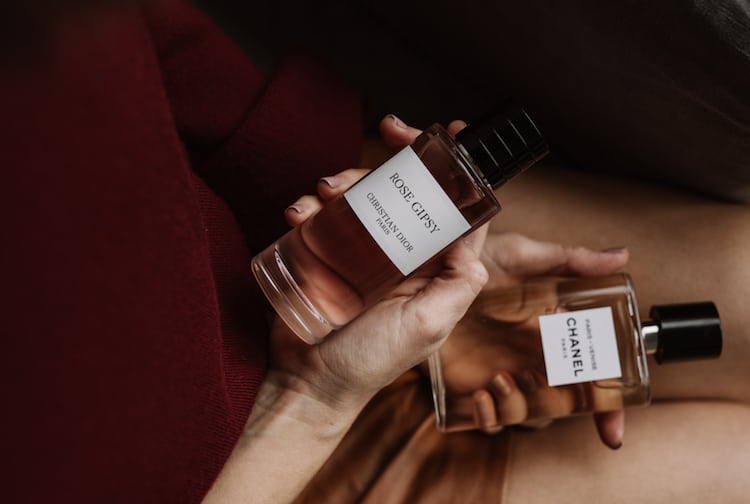 As one of the oldest and most famed candle makers in the world, Cire Trudon would know a thing or two about fragrance, so there were no shocked gasps when the brand launched a perfume collection last year. I was stumped trying to choose a favourite of the five unisex scents but I do have a thing for incense so I was particularly drawn to the Mortel. It smells like an offering from the Three Wise Men with spices (black pepper, pimento, nutmeg) mingling with cathedral frankincense and myrrh. Another lovely pick for torrid days.
Sumptous, warming and elegantly discrete, this is the perfect scent for chilly days, with its rich amber notes and notes of toasty cinnamon and tonka bean. Although it was inspired by the rarefied and refined history of Kensington – from the Palace to the Victoria and Albert Museum – it's not at all stuffy or staid. It's modern, interesting and actually rather delicious.
I did not expect to love this as much as I did. There are more than a handful of wafty, insipid scents born of bridal designers out there but this one packs a particularly beautiful punch. It opens boldly with a zingy citrus, then lulls you into safety with smooth white florals that – as loud as they are – don't compete with either the tasty peach or sexy patchouli base. I love that it took an Aussie to get it so right.
Story by Sigourney Cantelo. Photography by Alice Mahran.