An ornate boudoir-inspired space on Sydney's bustling Oxford Street in Paddington, Love Those Lashes is known for providing consistently excellent lash extensions to many of Sydney's A-list and beauty editors.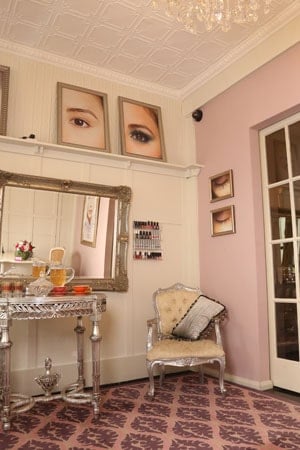 Today, I'm booked in for a full set of lash extensions – I've had several months off from extensions and I'm desperate to get them on. On arrival I am offered a cup of herbal tea before being shown through to the cushy beds, which feature indulgent faux fur blankets. I love coming here – the team of nimble-fingered lash technicians here are experts at analysing your eye shape and giving you the most natural yet flattering set of lashes for your face. Many of the girls were trained in Korea – the home of lash extensions, and their dedication to the art is impressive.
I lie down and Stella, my technician, gently screens my lower lashes out of the way with a gel eye mask (which serves a double purpose of refreshing the eye area and leaving you looking wide awake and refreshed as you step out of the salon.) Lying there while Stella flutters her fingers over my eyes, I get sick of writing mental to-do lists and eventually drift off in to a near-meditation and very nearly fall asleep.
An hour and a bit later, Stella hands me the mirror and I am literally wowed. I never get over the transformation. My eyes look huge, but my lashes are perfectly shaped and natural-looking. The next few weeks are the best – I don't worry about wearing mascara most days and it saves me so much time in putting on and taking off my makeup and there's the added bonus of feeling that little bit more glamorous when I swim or am at the beach.
Debra Sloane, the owner (who has another salon in Kew in Melbourne) tells me that you can also opt for a lash tint (a good idea if your lashes are naturally light – this will minimise the difference between your own lash and the extension). They also offer brow shaping, spray tans, manicures, facials, making Love Those Lashes a complete one-stop beauty shop. Although I always opt for silk lashes, they also offer acrylic and mink extensions. As I leave, I pick up a new Love Those Lashes mascara which has a lash extender on one end and a lash cleanser (you have to avoid oil cleansers when you have them on) and make another appointment for two and a half weeks time for an infill (the ideal time to top them up). I'm back on the lash-bandwagon and I couldn't be happier about it.
Review by Sigourney Cantelo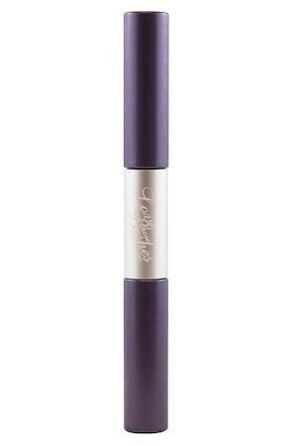 THE DOUBLE-ENDED MASCARA AND LASH EXTENDER