Mum-of-one and renowned Australian model Elyse Taylor is a fixture of the New York modelling scene. Her East Village apartment, with its exposed brick walls and large-scale art works, is a relaxed retreat from the polished demands of the New York streets; a place where she can maintain her minimalist beauty.
Elyse in her sleek kitchen in Manhattan

The model prefers a minimalist approach to makeup and beauty

Elyse's flawless skin is thanks to her dedication to consistent skincare and monthly facials

Elyse's Manhattan abode has a true New York feel to it
Elyse invited us inside her home and revealed the secrets of her simple, surfer-girl beauty, and how she keeps her figure, restoring a physique after giving birth to her daughter, Lila (2), that has walked in fashion shows for Dolce & Gabbana, Bottega Veneta, Tommy Hilfiger and Moschino, to name a few. She shares how she maintains the clean, glowing skin despite the dirty New York air that is key for her glittering modelling career.
"For me, beauty is all about having your own self-belief and confidence.
It's incredibly important for me to have my hair and skin at its best for my clients and to maintain my diet and fitness. But you need to be more than just beautiful in the modeling industry; you need to have the whole package for people to want to work with you again and again, which circles back to your work ethic, gratitude and personality. I realize now how lucky I was go grow up in Australia and to be outdoors all the time, running in parks, swimming at the beach and just having such a healthy lifestyle with great weather, space and freedom. I try to go back a lot with my daughter, Lila. Manhattan is very different for kids compared to Australia.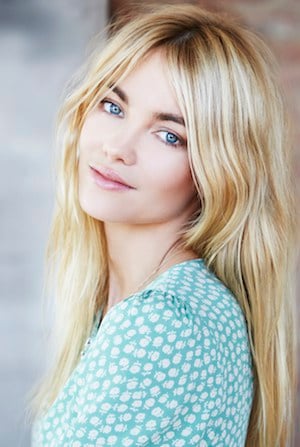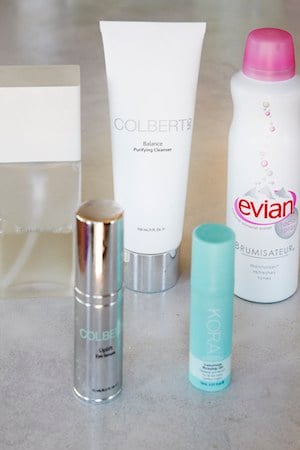 I'm all about clean, glowing skin.
I have extraction and micro-dermabrasion facials once a month with Georgia Louise, and visit my dermatologist Dr Colbert every three months. For my daily routine, I cleanse, tone and moisturize religiously – twice daily! And I exfoliate. I use Dr Colbert's products. My favorites are the Colbert MD Balance Purifying Cleanser and the Colbert MD Uplift Eye Serum. I also use Evian Facial Spray and Kora Organics Rosehip Oil on my face. However no beauty product can compete with the glow and energy you genuinely feel from inner confidence and positive thinking. A great smile and sense of humor are what really make a woman beautiful.
One of my beauty muses is German model Julia Stegner.
She is just so effortlessly chic. She's also a new mum and has the best hair and skin in the business. I had to exercise hard to lose my post-baby weight and that meant over an hour of Pilates and cardio a day. I also tried so many diets before figuring out that the blood-type diet is the one that works best for me. Now that I've lost the weight, I maintain my fitness by using personal trainer Justin Gelband at my friend's studio, ModelFit, walking everywhere around NYC and chasing Lila. I also take Bluebonnet 100% Pure Kaneka Ubiquinol Dietary Supplement daily, it's a powerful antioxidant and supports heart health.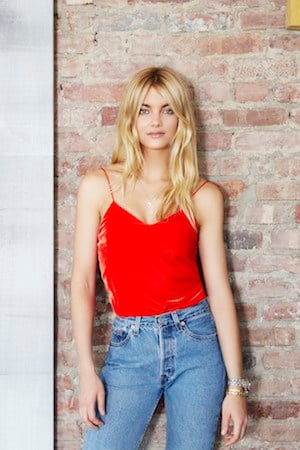 I'm really lucky to have always had strong thick hair.
I only need to wash it and let it dry naturally, although it's hard to maintain a perfect blonde tone that's not yellow, brassy or stripey. Jenna Perry at Ion Studio does my color and Paige cuts my hair. They have both become great friends of mine.
My advice when it comes to makeup…
… is to keep it simple and invest as much as you can afford in a high quality foundation that looks natural, as well as a good cleanser and moisturiser. When I'm in NYC, I have to be a little more polished than in Australia, so my routine essentials are foundation, illuminizer and, of course, mascara. I carry Paw Paw ointment with me, not only as my lip care staple, but to double as a highlighter for brow and cheekbones. The perfume I use is Bvlgari Omnia, the old brown one that has been discontinued, but I still keep hunting and finding it!