Sisters, Diana and Felicia, aka The Base Body Babes, are personal trainers who have built up a large, loyal social media following because they make being fit look like so much fun. Their beautifully-styled Instagram feed features the gorgeous pair goofing around (often wearing skimpy active wear that shows of their lithe, strong bodies) alongside delicious superfood ideas, chic workout gear and clever training tips. The girls invited us into Felicia's stylish home (she was an interior designer by trade) and shared two very different – and clearly very effective - beauty routines with us.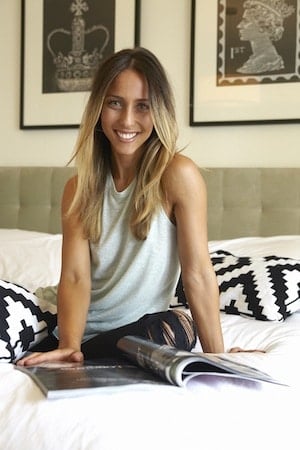 "My beauty and skincare regime is very low maintenance.
I'm very conscious of the things I put in and on my body. I use as many organic and natural products as possible. My hair is pretty easy to maintain, it has a natural wave, but I rarely wear it out. I wash it two to three times per week with Kevin Murphy Angel Wash and Rinse. I go to my friend Jeremy at Aura Hair & Body, North Sydney, when I need a blow-dry, but I mostly let my hair dry naturally and then touch up the front and the ends with a blow drier or GHD. Sleek, high ponies are standard practice and a natural hair spray like Giovanni Hair Spritz keeps everything in place. I use to work at Valonz Haircutters, Paddington during my college years, so I get my colour done by the amazing Ash Croker. She does Balayage on my hair. I love it as it is low maintenance.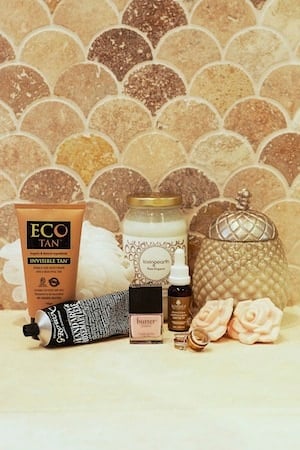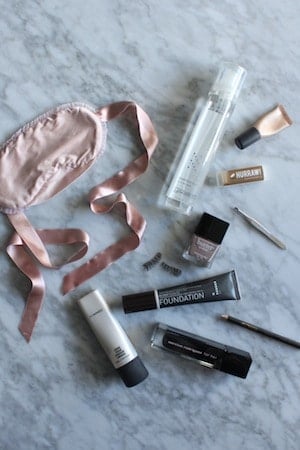 My makeup routine is simple, quick and natural
I live between the gym, the grocery store and home, which means I live in activewear and sneakers. If I feel like some coverage on my face, I apply a thin layer of Korres Wild Rose Liquid Foundation, it's my favourite foundation and quite natural. When I go out, I'm actually so low maintenance that most of the time I do my makeup in the car while my husband drives! I apply MAC Strobe Cream for extra moisture and illumination, followed by my Korres Foundation. Then I apply liquid bronzer to my cheekbones as well as my Inika Highlighter on the tops of my cheek bones. I also like Inika White Eyeliner on the rims of my eyes to brighten up my eyes and the natural Yes To Carrots Lip Gloss for my lips, I'm not really a lipstick kind of girl.
I love changing people's lives.
Thanks to social media, we are so fortunate to be able to inspire, motivate and educate women all over the world to look and feel their best from the inside out. It's our absolute passion to educate women on how to workout, eat healthily, get in shape and – most importantly – maintain it for life. As an Interior Designer by trade, I love running our Instagram page (@basebodybabes), I love taking beautiful, colourful photos of our favourite things and sharing them with our followers.
I have been training in the gym with my husband (who is also a personal trainer and strength coach) for nearly 13 years, but it wasn't until after I had my little one that I really started to train hard and focus more on my nutrition. I got in the best shape of my life and it really inspired me to help other mums get their bodies back after childbirth, so I studied online at FIA Fitnation and then Diana and I started running outdoor bootcamps for mums.
To get motivated, surround yourself with people that inspire you everyday and never stop learning. The more we can learn, the more we can do to help ourselves and others. I am lucky enough to live with one of my biggest inspirations; my husband who teaches me something new everyday that I can use to better myself and help our Base Body Babes. Plus he helps me write my training programs and set my goals, so that really helps me stay on track. Getting results and seeing how you can progress on a training program is such great motivation."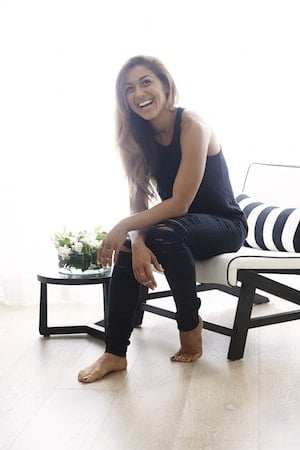 "I studied personal training years before I actually started working in the industry…
because I was so interested in my own training and I love learning. After Felicia had her baby, we decided to start working together and, what started as training for mums, has now evolved into a business where we help all sorts of women all over the world through our personal training, online training and bootcamp services. As challenging as it is to get out of bed every morning at 5am, I absolutely love going to work. I get to go and hang out with so many amazing women and help them change their lives for the better and achieve great results. It's so rewarding watching them transform their bodies and getting them feeling happy, healthy, fit, strong and confident in their skin. My workspace is filled with affirmation notes and inspiring quotes, I read them everyday and they really help with keeping my mind positive and focused on my goals. I'm also fortunate enough to be able to hang out with some pretty amazing women everyday who inspire me with their stories.
For skin, I use an entire collection from La Prairie 
which was recommended for me when I visited their counter. It's well worth the investment and it leaves my skin feeling clean, fresh and vibrant. I use the Foam Cleanser then Cellular Refining Lotion, which is a plant based, alcohol-free toner. It hydrates and calms, I can feel my skin just lap it all up. Next I apply Anti-Aging Longevity Serum, which feels like silk and The Eye and Lip Treatment in One. In the morning I use the Anti Aging Emulsion with UV Filters and the Anti Aging Night Creamin the evening. Each Sunday, I use La Prairie's Cellular 3-Minute Peel as a "booster" to uncover renewed, refreshed and vibrant skin. It's loaded with salicylic acid and fruit acids to rid the skin's surface of debris. During the day, I carry Kosmea Hydrating Rosewater Mist. It's made from distilled rose petals and has such a beautiful scent. I spritz my face and neck in between training clients to refresh and hydrate my skin. I also like the People for Plants Organic Lip Balm in Vanilla and Cocoa Butter and Grown Alchemist Hand Cream to keep my hands feeling smooth and moisturised. For fragrance, I wear Dolce & Gabbana The One, it's perfect for day or night.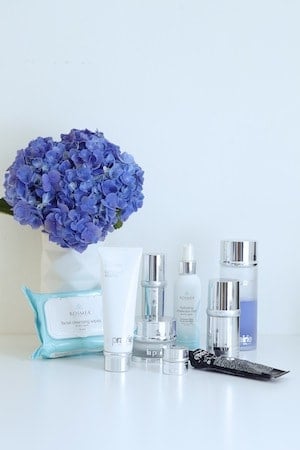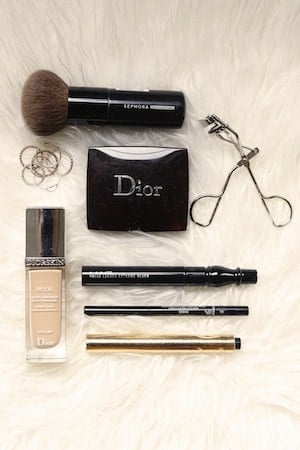 I wake up at 5am each morning
which is not such an appealing time to apply make up, so instead I follow my intensive skincare routine in the morning and that leaves my skin feeling fresh and glowing. However, when I do apply make up I keep it simple and fresh. I like to look dewy with a natural glow, so I use a primer from Mac Cosmetics followed by my Touche Éclat by YSL underneath my eyes to cover the dark circles and then apply my Dior Skin Nude Foundation. I absolutely love it as it feels light and lasts all day long. I use Dior bronzer and highlighter to to add a natural glow. I love the MAC Waterproof False Lashes as an everyday mascara, although use a variety of mascaras including Dior Show Extase and inimitable waterproof mascara from Chanel. I love a lash curler for that added curl and lift of my lashes. For my night look, I repeat this process, although work my products a little more for more coverage. I also smudge Chanel Stylo Yeux EyeLiner on the top of my lid and lower lid for an evening look, which is great for a smokey effect and is waterproof, too.
I have some seriously wild hair
It's naturally super curly (which I have never really liked or embraced). They are those annoying curls that knot easily and can't be brushed unless they are wet. So for as long as I can remember I have been one of those girls who goes to the hairdresser once a week to get a blowdry, which usually lasts for the week. Tim and Henry from La Boutique are my blow dry besties and I couldn't live without them. So basically that means I haven't really brushed or washed my own hair for the majority of my adult life. Belinda Jeffrey from La Boutique is the only woman I will ever let colour my hair, she is incredible. My hair is naturally dark brown, so I like to brighten it up and keep it looking fresh with some lighter highlights."