Within the fashion industry, Sam McKnight is synonymous with cool girl hair. With a career spanning over forty years - featuring almost 200 covers of Vogue - he has tended to the strands of supermodels like Kate Moss, Gigi and Kendall, as well as those of arguably his most famous client, the late Princess Diana. He is known for crafting looks of (as he puts it) "approachable glamour" - it's gorgeous, it's sexy, but it's never overdone or too much. Thankfully for those of us wanting to capture some of Sam's styling magic, he has recently launched Hair by Sam McKnight, a capsule collection of ultra-chic styling products – essentially, the basics of any hair styling wardrobe. We chatted with the legend himself about the styling tricks to master, mistakes to avoid, and the hairstyle that suits every woman...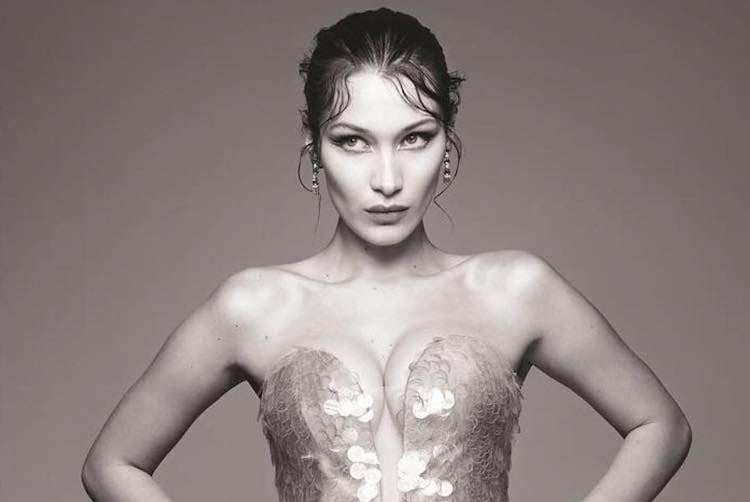 IMAGE: INSTAGRAM @HAIRBYSAMMCKNIGHT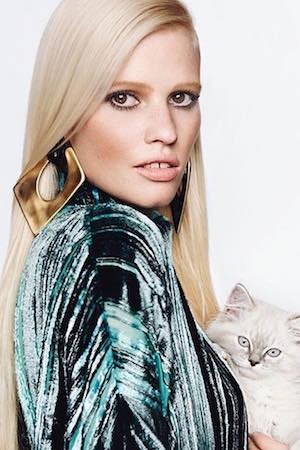 IMAGE: INSTAGRAM @HAIRBYSAMMCKNIGHT
WHAT IS THE BIGGEST MISTAKE YOU SEE WOMEN DOING WITH THEIR HAIR?
Sam McKnight: It's not really a mistake, but I think women don't feel confident enough styling their own hair. I want to give women the power and the confidence to harness the transformative power of their hair by themselves. Maybe the biggest mistake is not trying and just admitting defeat before even getting started.
WHAT IS THE ONE TIP YOU'D GIVE TO EVERY WOMAN TO UP THEIR HAIR GAME?
Don't be afraid. With my products, it's a quick, temporary fix and you can then change your hair the next day. Have fun and if it doesn't work, brush it out and try again.
WHAT IS THE ONE PRODUCT EVERY WOMAN SHOULD HAVE IN THE HAIR ARSENAL?
That depends on your hair, but I couldn't work a day without my Modern Hairspray. But Cool Girl is such a modern, light texturiser – everyone can't help but love it. And if you want to wear your hair up but it just doesn't hold, Easy Up-Do is a must.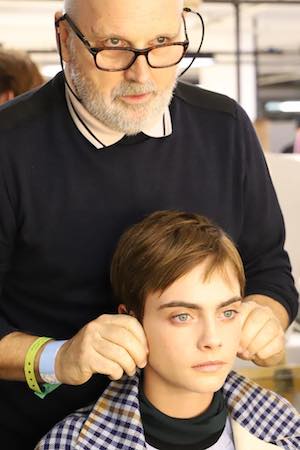 IMAGE: INSTAGRAM @HAIRBYSAMMCKNIGHT
WHAT IS YOUR FAVOURITE EVERYDAY HAIRSTYLE THAT SUITS MOST WOMEN? HOW DO YOU ACHIEVE IT?
My favourite kind of hair is good hair. It's touchable, soft and tousled. It doesn't matter if your hair is short or long, curly or straight, or has a bit of a wave. It's hair that empowers you and feels good.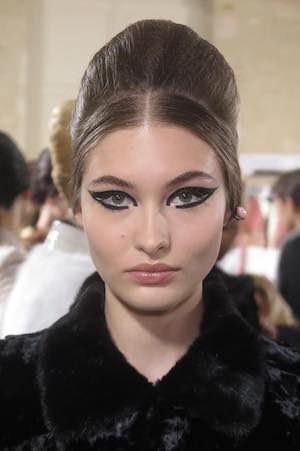 IMAGE: INSTAGRAM @HAIRBYSAMMCKNIGHT
WHAT IS A TREND IN HAIR THAT YOU'RE LOVING AT THE MOMENT?
The way I work doesn't particularly follow trends. A trend tends to become apparent after the shows or a season, and as we work ahead of a season it doesn't reflect in what I'm doing currently. Saying that, some hair styles transcend trends – they become an iconic style of the time. And I suppose the diversity and celebration of individual styling has become something that will define now.