When your looks are your income, beauty rituals are a vital investment. Models are laser sharp when it comes to the products and daily routines required to work best with their skin and body; to keep fresh, glowing and in shape. For this, we were eager to catch up with the very beautiful Elyse Taylor ahead of her Australian visit, walking the Myer Spring/Summer show of Myer tomorrow, to nut out her morning rituals. Not only is she one super in-demand model, she's also a busy mum to daughter, Lila (3) and face of Nude by Nature. She knows that when it comes to beauty rules, even internationally renowned models can only do the best they can, when they can. Here's how the blonde gets her day started, school drop off and all...
What's your bedroom vibe?
My bed room is very calm a lot of beige, photos of my family and Lila, and a lot of plants.
Tell us about your sheets and bed?
All white everything and a trillion pillows haha
When do you wake up and how much sleep do you get?
Sometimes I'll fall asleep with Lila at 8:30pm and sometimes I'll go to sleep at 11pm. But I'm always up between 5am and 6am. Even on vacation. I wish I could sleep like I used to when I was a teenager!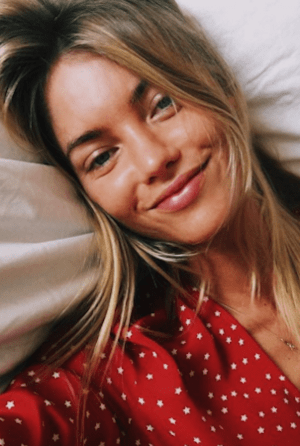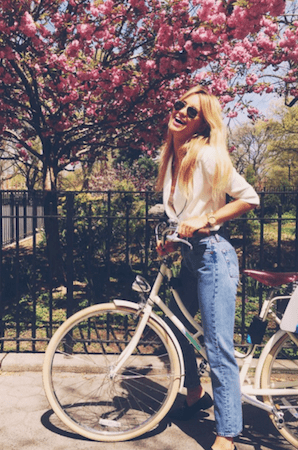 Do you exercise in the morning?
Yes, I love to exercise right after I drop my daughter to school. It helps me get my energy flowing for the day.
Do you do any meditation or mental prep for the day?
No…
Do you select your outfit the night before or wing it in the morning?
No, it just depends on what I'm doing that day. Work or castings or mum life…. For vacations I 100% select outfits. It helps to keep my luggage to a minimum I hate to pack bags.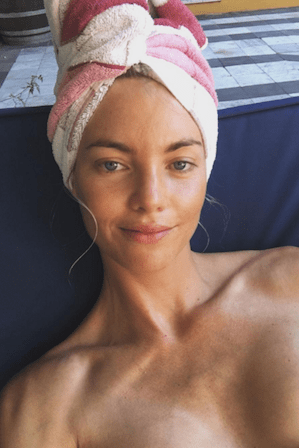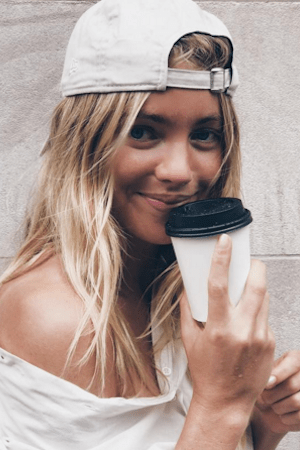 What do you usually eat?
Oatmeal and a little maple syrup
Tea or coffee?
COFFEE, lots of it
Any supplements?
Yes I have weekly shots of b12, multi vitamin, C, iron, magnesium, pro biotic, and fish oils.