We get it. This time of year can cause serious travel envy, particularly if the closest you've got to a getaway lately has been viewing pap shots of Beyoncé sunning herself on a yacht in Capri. Or Kate Hudson indulging in a babymoon in vine-riddled Tuscany. But rather than swearing off Instagram and sulking into your prosecco, why not follow the example of those who epitomise la dolce vita — Italian Insta It girls like Chiara Ferragni and Margherita Missoni – and get a Mediterranean glow, minus the plane ticket? Author Carla Caruso has just released a novel, The Right Place, which draws on her Italian ancestry and is sprinkled with her mum's traditional recipes. In undertaking the research, she discovered that la bella vita is about more than just picking the right resort; it's a life choice. Carla talks us through getting the glow like your fave Italian Instagram beauties.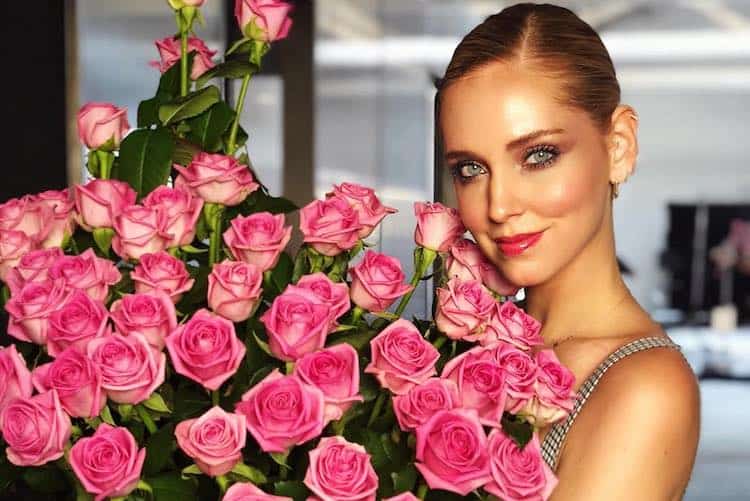 IMAGE: INSTAGRAM @CHIARAFERRAGNI
PASS THE TOMATO JUICE
Lycopene isn't a very sexy-sounding word, but, as the Italians know, it can provide much (saucy?) pleasure for your skin, hair and health. Where to find it? Probably right there in your fridge's vegetable drawer: I'm talking tomatoes.
As this wonder nutrient can't be manufactured by our bodies, it must be included in our diets. Some benefits? Lycopene can help lessen the effects of UV-induced skin damage, ageing and, amusingly, skin redness. A good daily intake can also promote hair growth, treat scalp-related issues, and reduce hair loss. To boot, it can act as a preventative measure against many serious disorders and diseases, including cancer. As Sophia Loren quipped, "Everything you see, I owe to pasta" (I'd add the tomato-y variety, in particular).
Funnily, while fresh tomatoes can easily deliver your daily lycopene requirement, when they're cooked up in a sauce, soup or beyond, triple the lycopene is released. Little wonder skincare lines, like Yes To Tomatoes, use the potent antioxidant in their products too.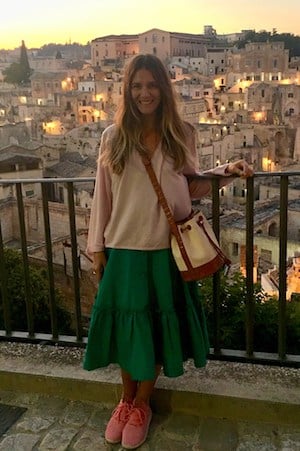 IMAGE: INSTAGRAM @MMMARGHERITA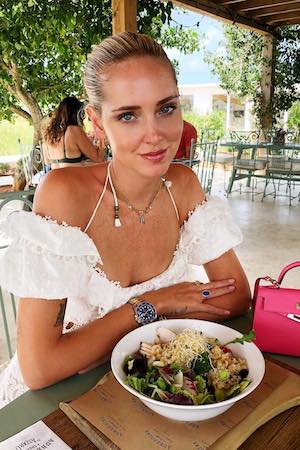 IMAGE: INSTAGRAM @CHIARAFERRAGNI
SIMPLE IS BEST
Forget veal scallopini. Traditionally, people in the Mediterranean eat red meat – and sweets – just two to three times a month, according to non-profit "real food" organisation Oldways. Fish, however, is conventionally eaten a whopping two to three times per week.
Seafood is naturally low in fat and cholesterol while punching above its weight in protein, vitamins, minerals, and lovely omega-3 fatty acids (the latter molto bene for your brain, heart, vision and more).
Also topping the Mediterranean diet pyramid: fresh produce (eaten in-season for added benefit), breads, grains and nuts. So, the next time you shop, stick to the perimeter of your supermarket to avoid processed foods. Or better yet, don a Missoni wrap dressand head to your local farmers market.
GO SLOW
While this season's Bachelor contestants are all about moving in fast-forward to win the heart of the Honey Badger, the Mediterranean set advocate sticking to the slow lane. Particularly at mealtimes.
Along with half an hour of exercise recommended daily, enjoying meals with others is also encouraged. Why? Because it means you'll eat less – and likely, laugh more … the best medicine!
It's well-documented that there's a delay of about 15 minutes between the time you eat and when your brain registers you're full.
So rather than eating al desko next work break, maybe tuck into your salmon bagel in the company of a colleague, or at least while reading a glossy (with the Honey Badger on the cover) in the lunchroom. And ensure you chew properly, too. Mid-meal, you can also take a break by downing a glass of water before attacking the rest of your plate.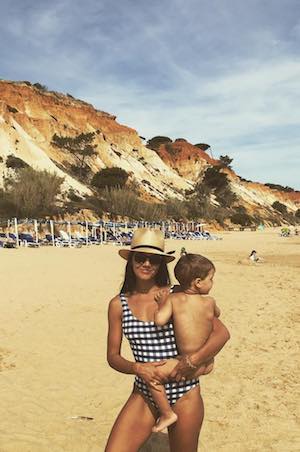 IMAGE: INSTAGRAM @MMMARGHERITA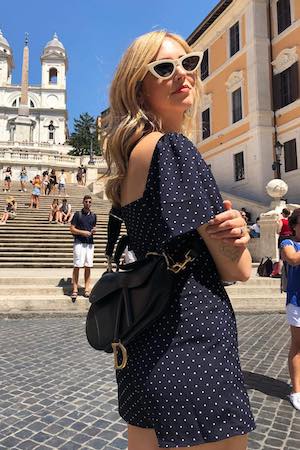 IMAGE: INSTAGRAM @CHIARAFERRAGNI
CHEERS TO THAT
Chiara and co. get it right not only when it comes to foodstuffs, but fluids too. And what's considered liquid gold? Olive oil. This is the healthy source that those bordering the Mediterranean Sea get most of their fats from. So swap-out kilojoule-laden butter – not often used in the Mediterranean lifestyle – for some olive-y goodness wherever possible. Dip torn-off bread into the oil, and drizzle it on your salad (with a squeeze of lemon) in place of shop-bought dressings.
In other things liquid: Mediterranean types aren't afraid of throwing back a few cups of coffee per day either – a drink known to be rich in antioxidants and fibre, and beneficial in reducing the risk of common illnesses, depression and more. Plus, if you keep the grounds, you can add them to your DIY beauty arsenal as a face or cellulite scrub (mixed with brown sugar and olive oil). Or freeze any of the leftover beverage in an ice tray, and when you need to zap puffiness or dark circles, dab a cube under your eyes, wrapped in a muslin cloth.
Another trick to living like a Southern Italian or Greek islander? Daily moderate consumption of wine (two glasses for men and one for women) is considered A-okay for unwinding, if you so choose. Pass me a glass of some lipstick-red vino, Margherita.