You may remember my recent story about our trip to Queenstown for our friends wedding (check it out here). For part two of the trip we check into The QT – where most of the wedding party is staying. While experiencing all that this incredible hotel has to offer, I set myself a challenge – to use almost exclusively Kiwi brands (except makeup) for the duration of the trip. I am keen to see what the OTHER K Beauty is like. Here are my findings...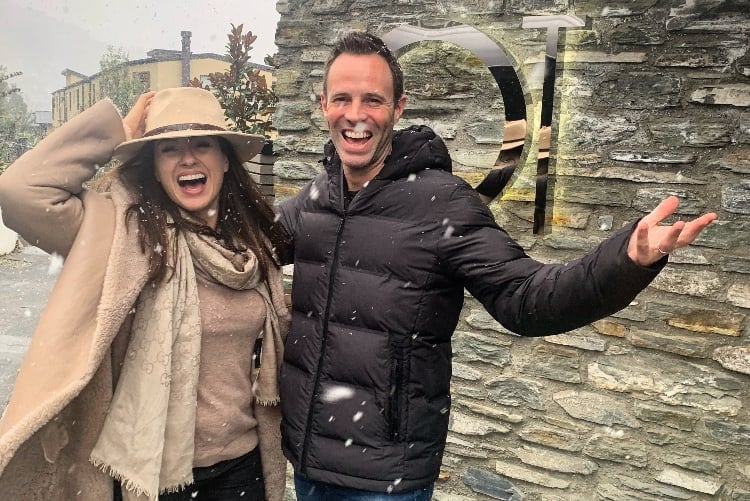 We arrive into our room at The QT and are promptly gobsmacked. Not only does the hotel enjoy an exceptional view of the brilliant, azure lake and surrounding snow-capped mountains, there are also oversized helium balloons to welcome us. On the table is a plate of incredible treats, a handwritten note and a bottle of Mumm champagne in an ice bucket.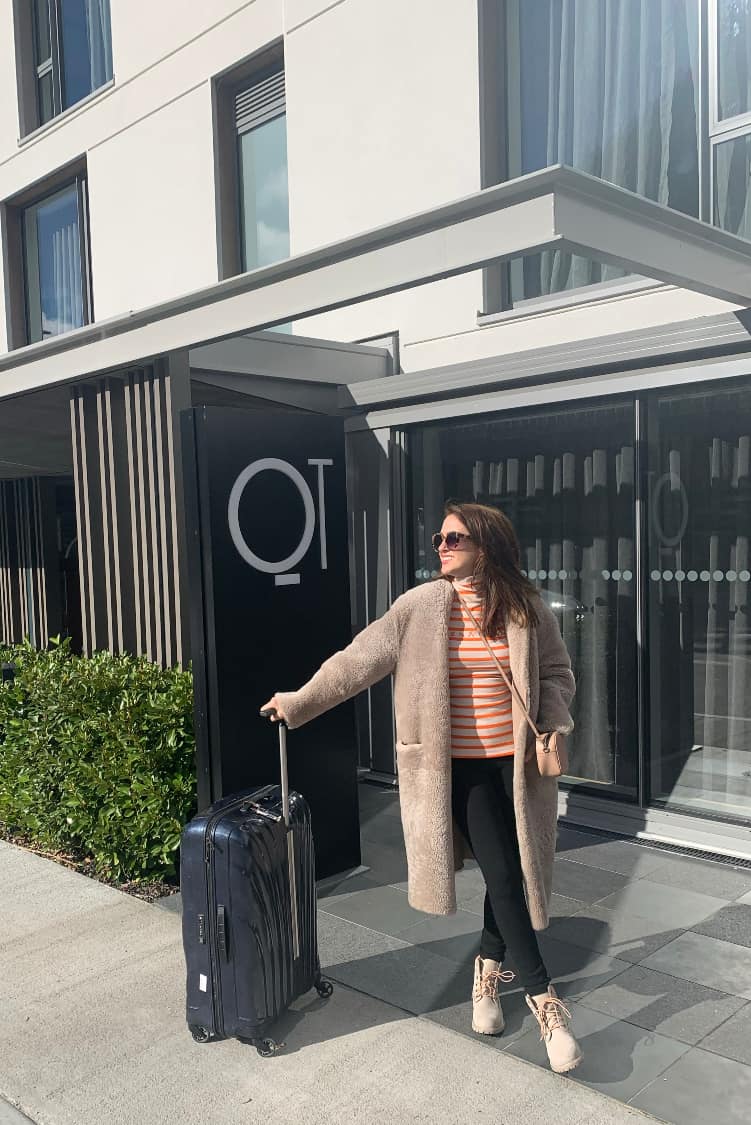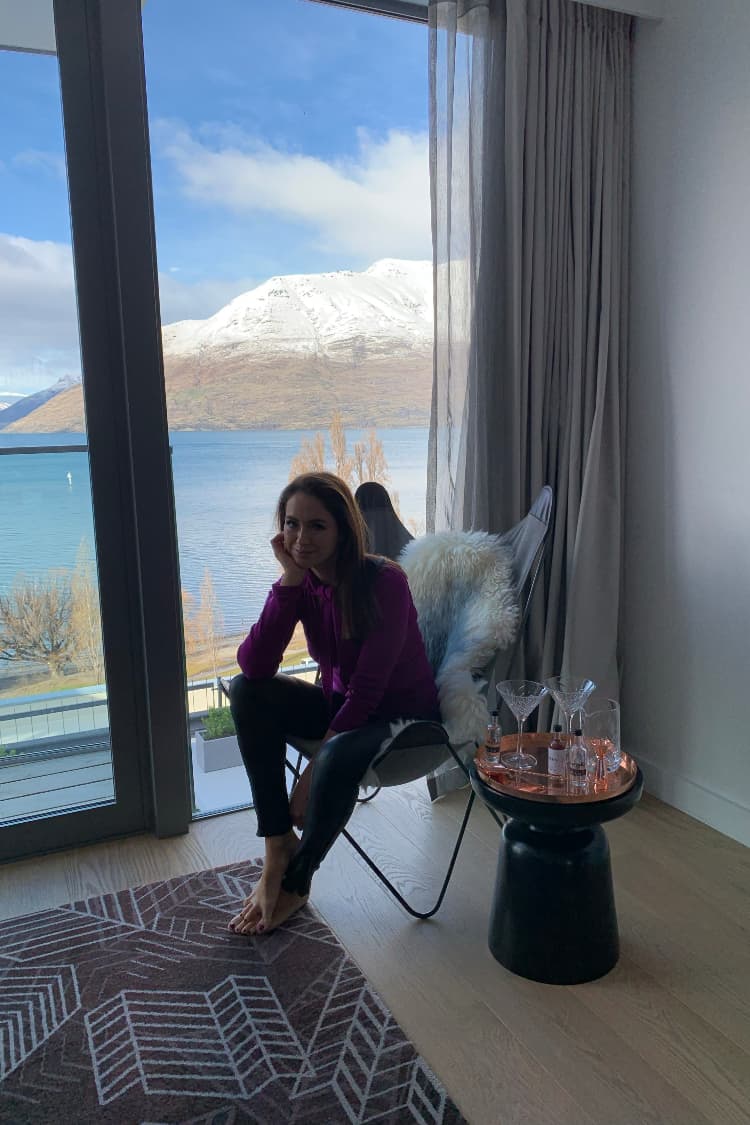 We cuddle up on the couch next to our balcony, toasting the view and the generosity of the hotel. To set the mood and really make the room feel like home I light a travel candle I brought with me by Kiwi brand Ecoya. Out of all their delicious scents I chose Lotus Flower, which smelt the most arctic to me – it's wet, fresh and reminiscent of flower-filled ponds. I also bought the matching soap and hand sanitiser – which has been a godsend on the plane.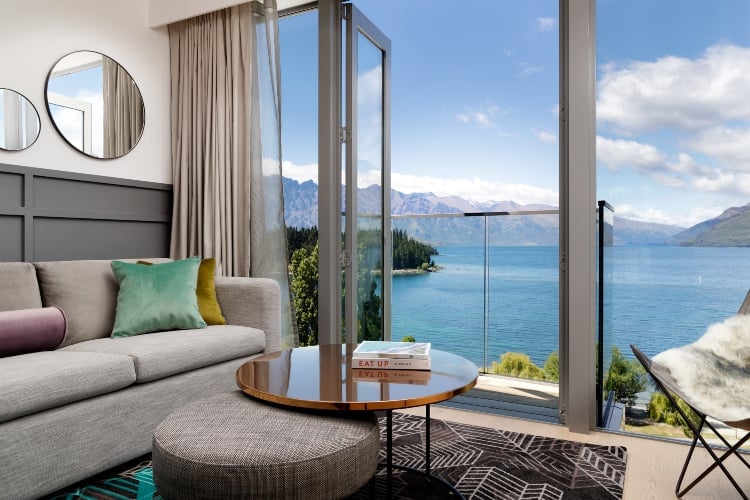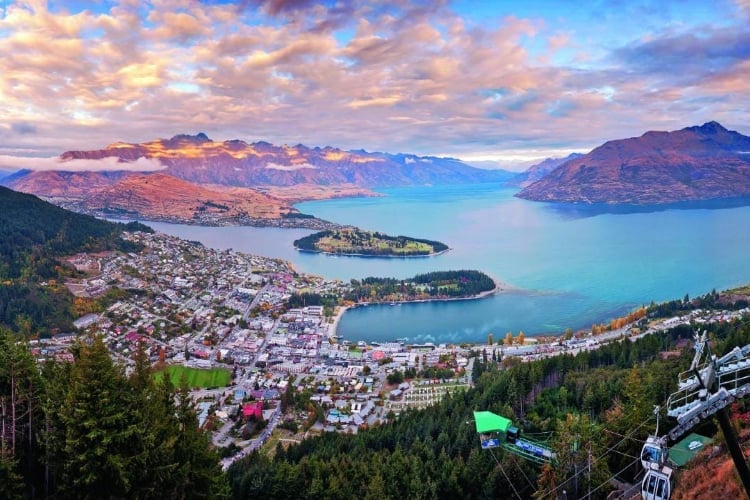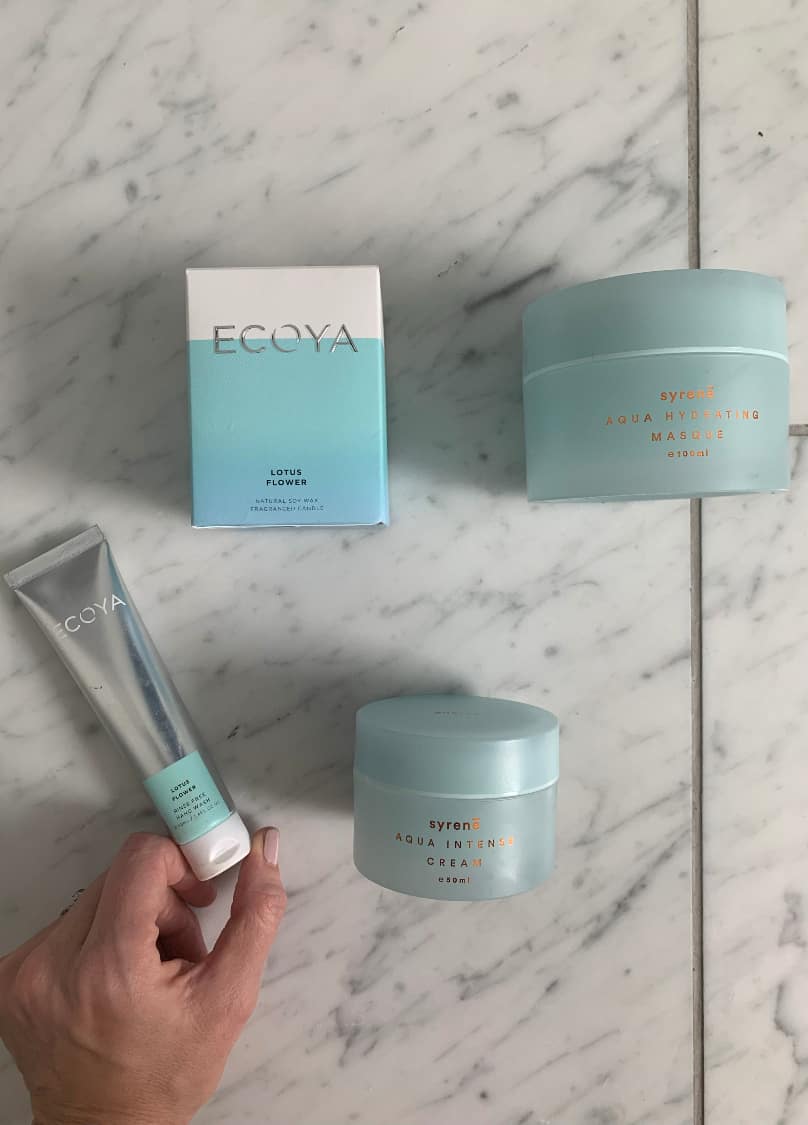 There's just enough time to freshen up before welcome drinks for the wedding. I cleanse with a stunning product from the new beauty range Syrene that's just about to launch in Australia. These products contain marine collagen and seaweed extracts for maximum hydration and glow. I love the formula of this cleanser, which is an 'oil to gel' – it melts off my heavy duty sunscreen (which I always wear in the snow as the UV reflection off the snow can do serious damage) with ease. Tonight I'm wearing a vibrant pink Scanlan Theodore sweater and leather pants so I keep the makeup minimal and add gold earrings. I twist my hair into a bun and we hot tail it downstairs.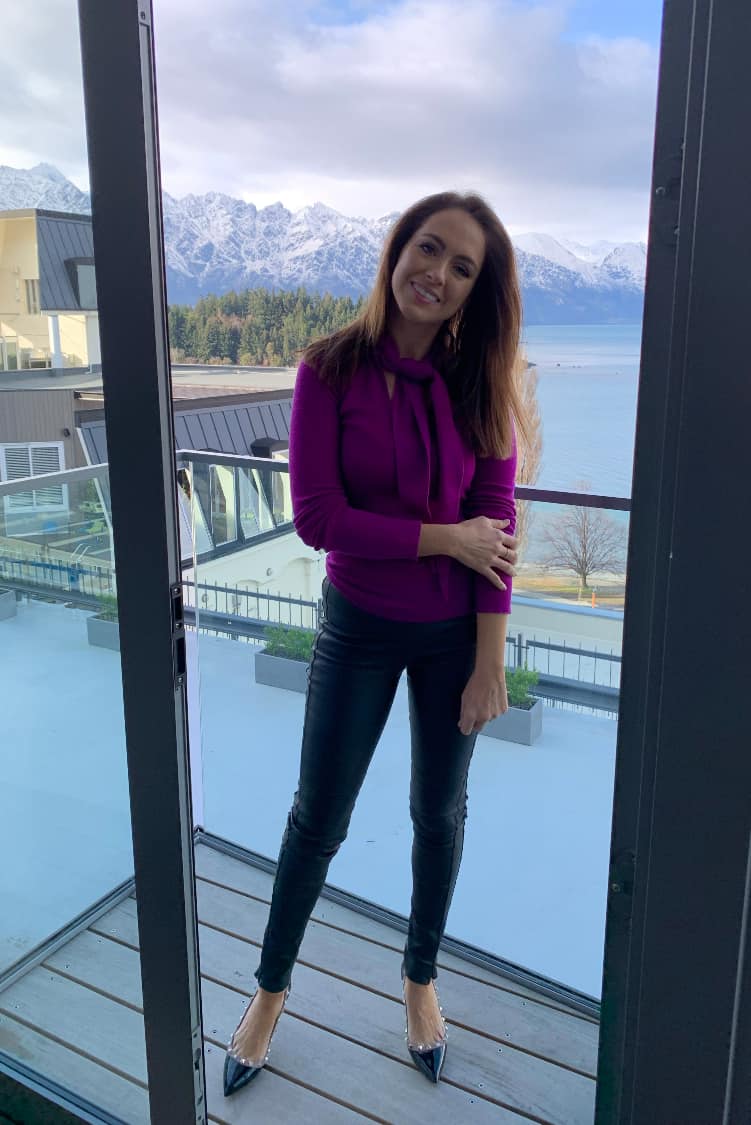 Drinks are in the Reds Bar, which is another venue that very elegantly shows off the hotel's prime viewpoint. Enormous windows frame the artic wonderland as the bar heats up serving an extensive cocktail list and not one but four types of Negronis. I settle on a Classic Negroni and settle in to catch up with friends. After a few bar snacks we brace ourselves against the cold. After a few more drinks at Bardeaux and The World Bar we head back up to the room and I order a club sandwich from room service. There's something about eating club sandwiches in bed that is utterly indulgent. Keeping in theme with the trip we watch Top Of The Lake on my laptop – a murder mystery series by Jane Campion set in Queenstown – it's totally gripping, so it's hard to stop at just one.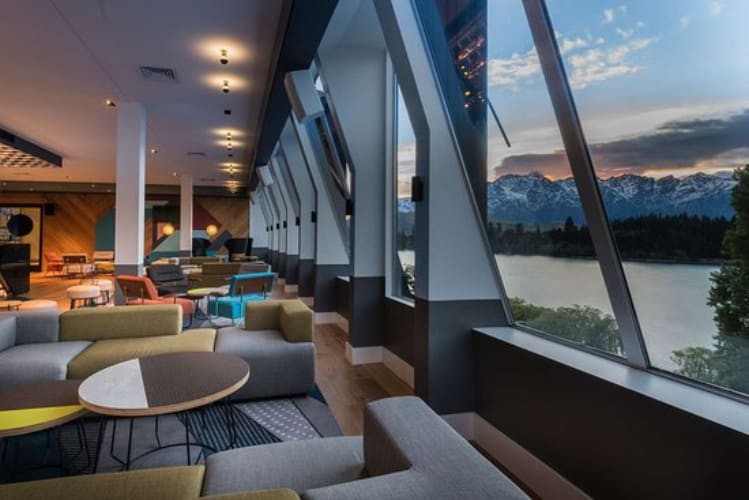 Before bed I jump in the shower and cleanse again with the Syrene and lather up with my Ecoya soap. Once out, I gently pat my skin dry then spritz on Trilogy Soothing Rose Face Mist – it's beautifully calming on my blustered skin – as a few days in arctic winds and indoor heating has left my cheeks pink and sore. Next up a few drops of Trilogy's famous Rosehip Oil – I know that it won't irritate my skin and within seconds my dermis has slurped it up hungrily.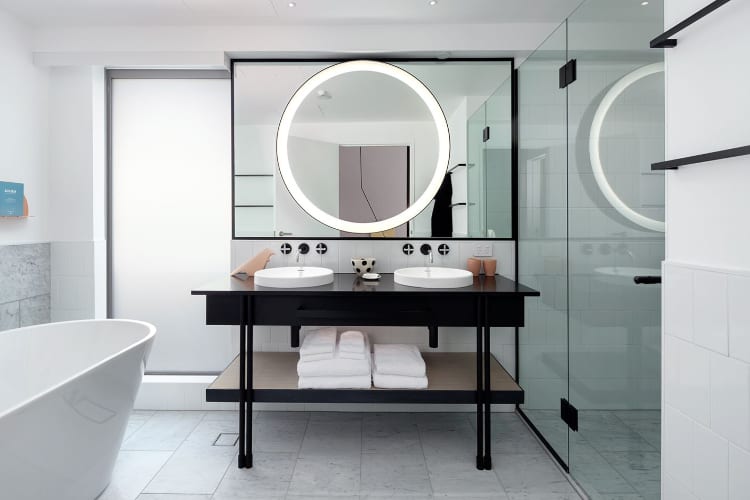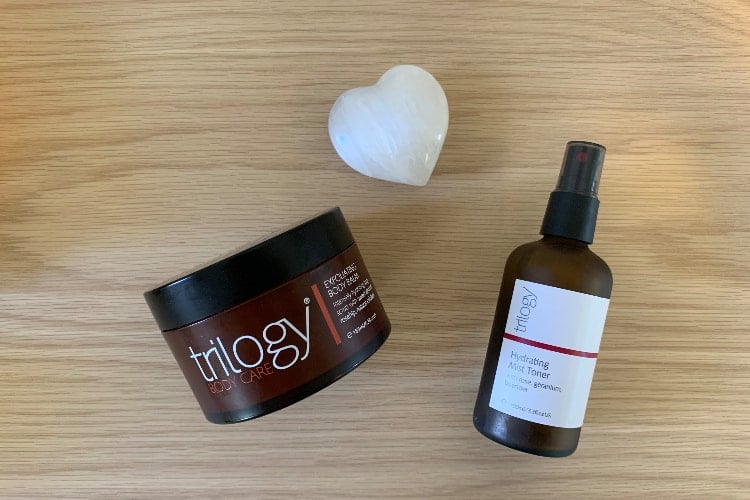 To really give my skin a burst of moisture, before I hit the sheets I slather on the Syrene Aqua Gel Face Mask. The bright blue jelly mask smells oceanic and refreshing – it says to apply a thick layer and sleep in it. Finally, before changing into my PJs I slather on a thick layer of Antipodes Jubilation Body Butter – it is pumped with vitamins A, C and E and has a really pretty fruity fragrance which is a combo of fig and wild blackcurrant.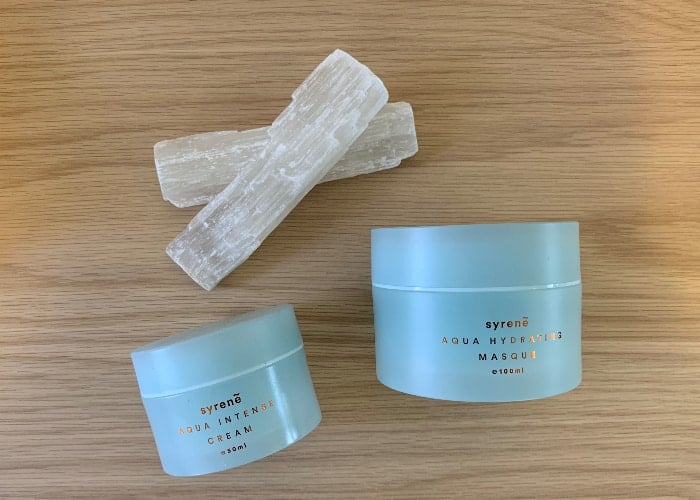 The next day at breakfast there are a few slightly dusty heads and everyone agrees that a few laps around the buffet will help – the crunchy hashbrowns are particularly popular. Personally I have a thing about Asian breakfast so I load my plate up with fried noodles with a fried egg on top – mi goreng-style.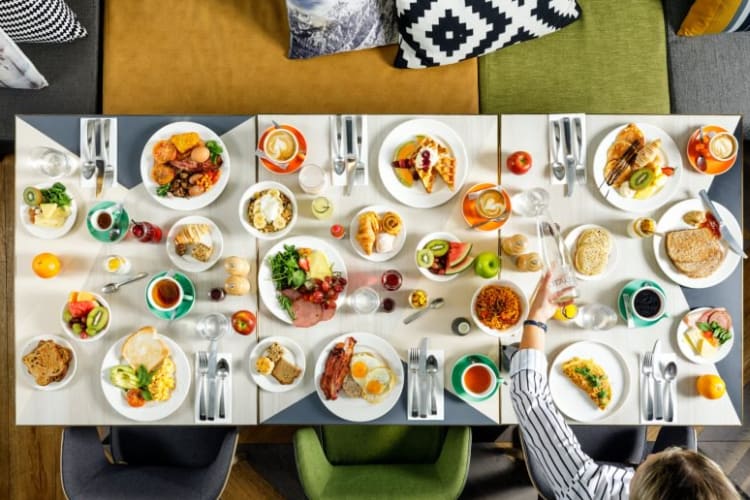 For wedding prep I repeat last night's gorgeous skin ritual minus the sleeping mask and slather on more of the delicious Antipodean body cream. I do my own hair and makeup (not Kiwi brands so we'll skip that part) and finish with another spritz of the Trilogy Rose Spray to set my makeup. I love this trick to really seal powder and help it last the distance. The wedding goes by without a beauty hitch and much reveling into the evening. I have to give snaps to a friend who, having forgotten her hot tongs, improvised styling her hair by wrapping her hair around bottles from the mini bar.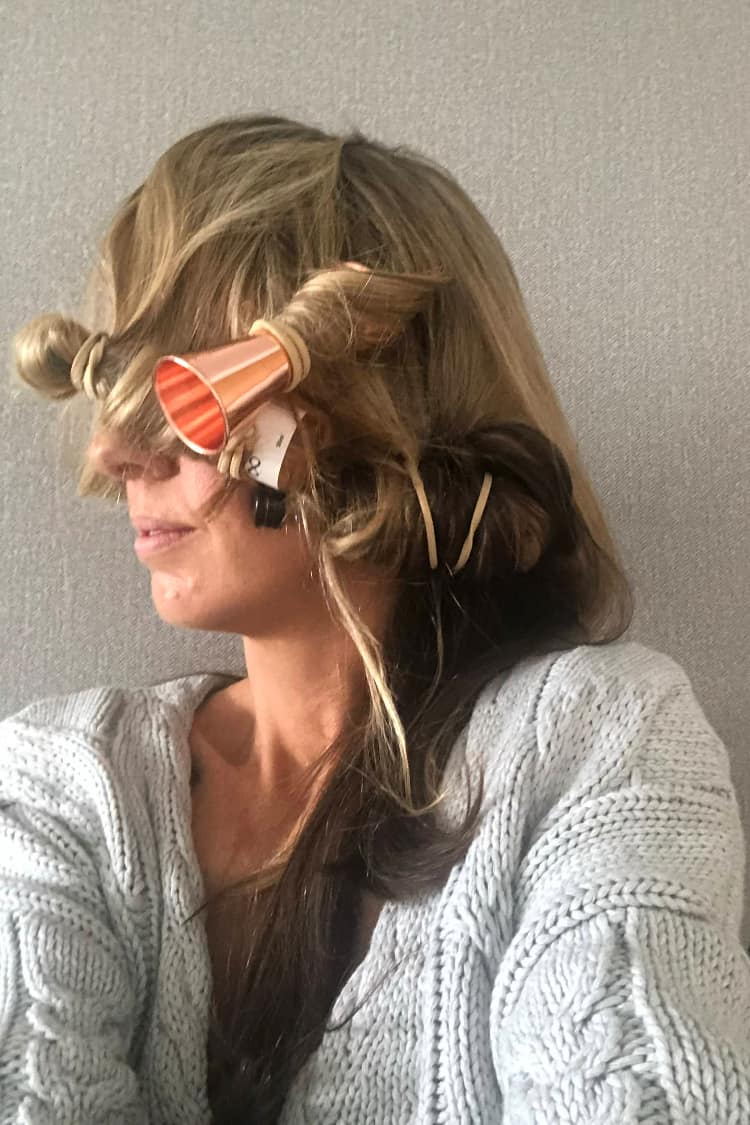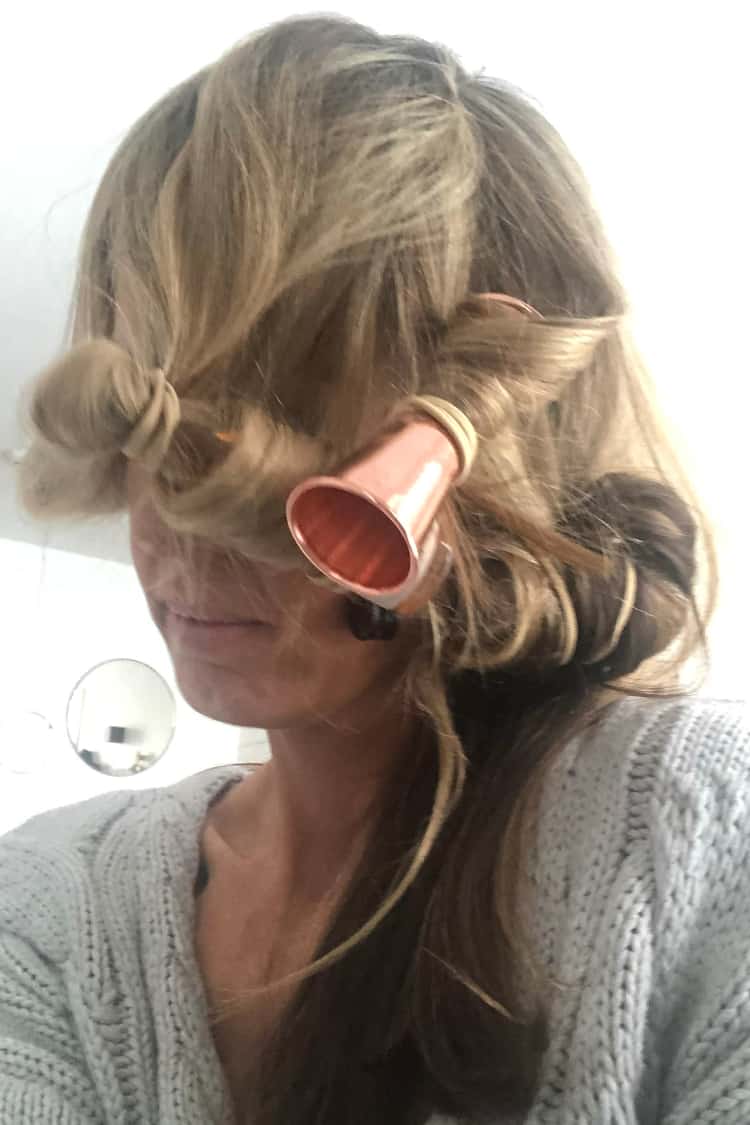 My friend Justine's innovative hair styling technique
Damien and I at the wedding. Dress is by Rachel Gilbert.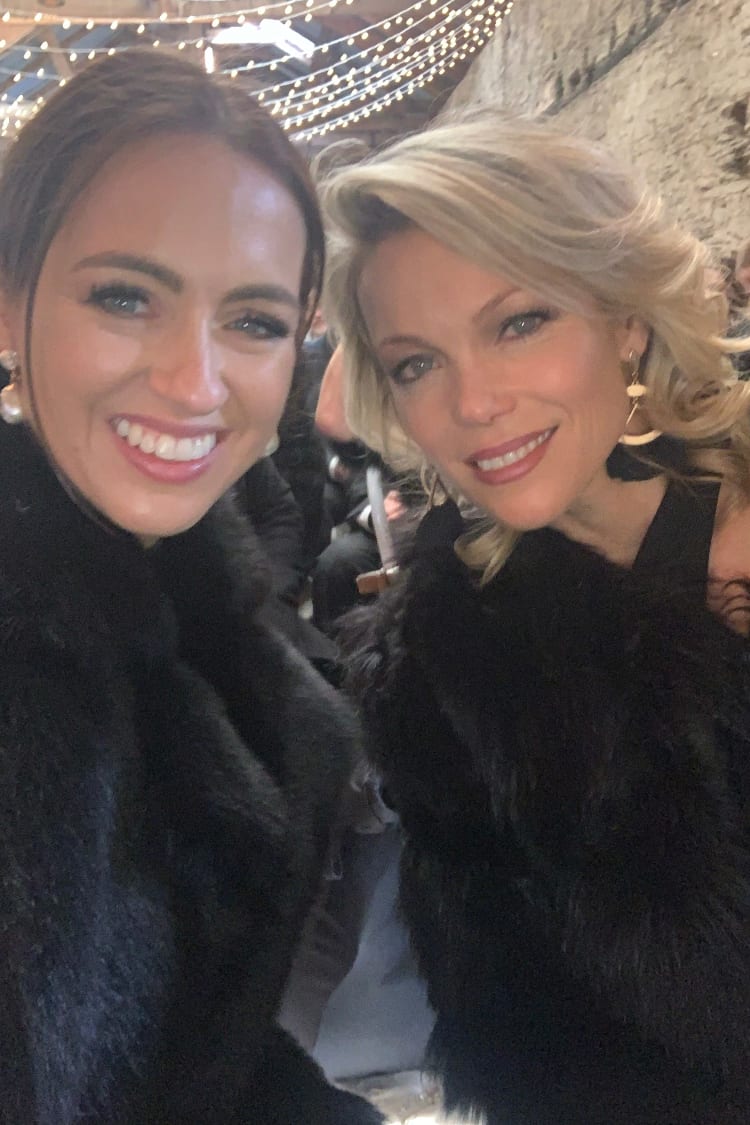 My girlfriend Holly Brisley and I at the wedding. My earrings are by Arms of Eve.
Now that the wedding is over it's time to scrub off that tan so I run a bath. Trilogy Exfoliating Body Balm is a decadent melt-on-contact butter full of sweet almond oil and finely ground rosehips to buff off dead skin cells. Out of the bath I slather the Sans Ceuticals Activator 7 Hair and Body Face Oil onto damp skin. Oil is always best absorbed by damp skin as it locks the moisture in so much more effectively. I finish off by applying the beautiful Kotia Deer Milk Hydrating Day Cream on my face. Sourced in New Zealand, Deer Milk has the highest level of antioxidants and nutrients than other milks used in skin care and also contains vitamins A, B, D, and E as well as zinc, iodine, and protein. It feels beautiful, too. So I decided to try the hand cream as well. As I pack up my beauty bag to take everything home I decide I'm going to keep using these gorgeous products when I touch down on home soil. New Zealand's pure and bountiful environment and innovative minds clearly breeds some pretty incredible beauty products. And after this experience, I'll definitely be the first to try new brands as they emerge from our Kiwi cousins. Try them yourself from the shop below.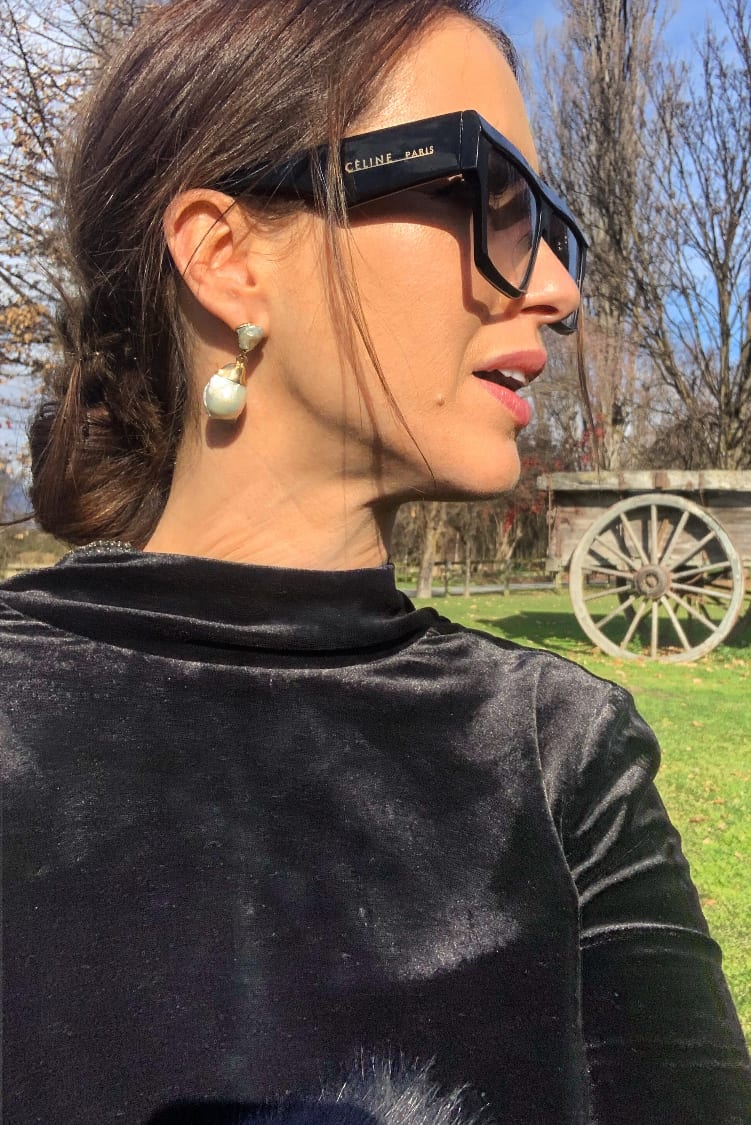 Story by Sigourney Cantelo