Personal trainers and group classes are a sure-fire way to achieving the results you're seeking, but finding the time and the money may not always be feasible. With the tech revolution, getting in shape is easier than ever. Pop your phone on the charger and find a good playlist, we have the best apps that are cost effective and won't require you to leave the house.
Nike+ Training Club
Rating: 4.8
Who the app is for: anyone who can get off their couch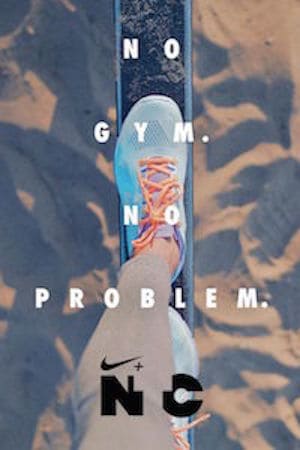 Why the app is great: Professional trainers provide workouts of all kinds- think yoga, boxing, bodyweight bootcamp, and endurance training, for users of any fitness level. The workouts range in time from 15 minutes to 45 minutes, and in level from beginner to advanced. There are programs that will choose your daily workout for you based on your personal goals, but if that's not your speed then you can choose from a variety of available sessions. The interface is sleek and easy to use, plus they have workouts from some celebrity guests! We recommend the Serena Williams workout.
Freeletics Bodyweight
Rating: 4.6
Who the app is for: the jet-setting babe with no equipment handy
Why the app is great: Freeletics Bodyweight is a great app for users of all fitness levels looking to burn fat without access to a gym or weights. The workouts are all between 5-30 minutes and will get you sweaty (very sweaty). One of the best features of the app is the 2×2 mode- where you can adjust your workout to fit in a 2×2 meter space (perfect for hotel rooms) without sacrificing any of the burn. Within the app you can purchase the Coach service, which gives you a more personalized workout experience based on your goals, but without "Coach" the app is just as helpful. If you don't know what the exercises in the workout are, watch the provided tutorial videos ahead of time to avoid having to exit your workout to watch.
Sworkit
Rating: 4.7
Who the app is for: people who hate doing burpees. or push-ups. you can customize your workouts to avoid the moves you hate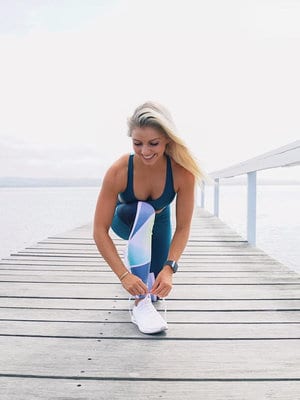 Why the app is great: See above. The customization that Sworkit allows is the best part of the app. Rated #1 by the American College of Sports Medicine in their study assessing fitness apps, the workouts are designed to help you meet your goals no matter what they are. On opening the app, you can choose how long you want to workout for, then filter exercises based on your current situation. Don't have a chair? No problem. Need to be quiet? Choose low to medium impact only. The app runs on subscription but you can try it free for 30 days! Their 6-week starter programs makes it super easy to get in the swing of using it, and offers different programs catered for your level.
Charity Miles
Rating: 4.6
Who the app is for: kind souls who need extra motivation to get moving
Why the app is great: Turn on the app and every mile you walk, run, or bike will rack up a donation to your charity of choice from corporate sponsors. Not only will you improve your cardiovascular health and endurance, the miles you log give money to a good cause, which will give you extra motivation go just a little farther. Charity Miles has a list of over 40 charities you can choose to donate to, including St. Jude's Children's Hospital, the World Wildlife Fund, Habitat for Humanity, and the Alzheimer's Association. You can even rack up miles by dancing if that's more your speed. Get moving and get donating.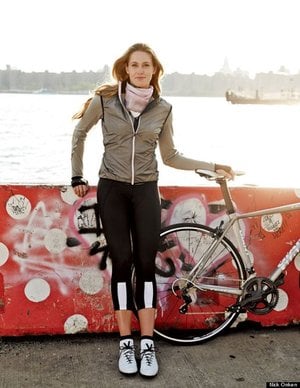 Sweat
Rating: 4.2
Who the app is for: ladies looking to get whipped into shape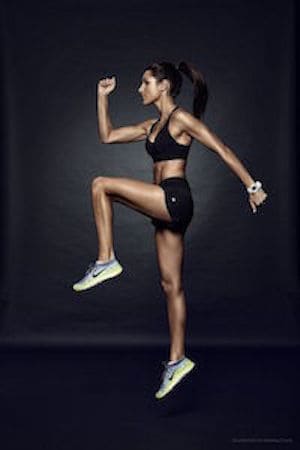 Why the app is great: It works. Kayla Itsines designed her workout program to give women the bikini body physique of their dreams, and if you stick with it, it does not disappoint. The workouts are easy to understand (the app has little tutorial videos that guide you through the workout with no interruption), but tough to execute, and you are guaranteed to be sore the next day. You can choose which program you want to do- a yoga program, the original Bikini Body Guide, the stronger Bikini Body Guide, and a Post-Pregnancy program. We all know that abs aren't just made on the mat, they're also made in the kitchen, so the app features a food section filled with healthy recipes to keep you fuelled and on track with your energy.
Strava
Rating: 4.1
Who the app is for: runners and cyclers who prefer the outdoors
Why the app is great: No more glitchy GPS issues, with Strava you can view the stats from your run or ride on an interactive map. The map shows how far you went, how fast you went, the elevation gained, and the calories you burned. The app lets you track your progress over time, so you can keep track every workout without he precision needed to reach a PB. To find your running tribe, the app offers a social platform to connect with other runners and cyclers in the area. You can share photos from your workouts, or if you're one of those people, sneak in a humble brag about your time (we don't judge). It works beautifully with the Apple Watch too – allowing you to track from your wrist.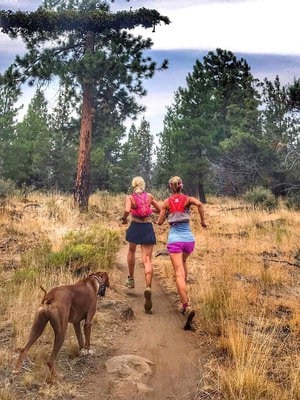 Asana Rebel
Rating: 4.6
Who the app is for: yogis who like to sweat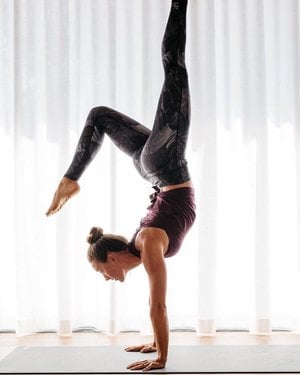 Why the app is great: This can be the only fitness app you ever need. The yoga-inspired workouts are zen-inducing, but they are designed to help you lose weight and burn fat. People claim to be inspired by the gorgeous tutorial videos, but personally the streak-calculator is what keeps me motivated. For every day you complete a workout, you continue your streak on the calendar. Hello, satisfying. There's a new recommended workout everyday, and the creators of the app consistently add new content.
Oh Baby! Mom and Baby Weekly Workout
Rating: not rated
Who the app is for: women looking to gently strengthen their bodies post-pregnancy
Why the app is great: Calling all new mums, here's an app that takes the guess work out of post-partum exercise. There is a free workout tailored specifically to each week after the delivery of your baby, targeting specific muscle groups that need attention. Using Pilates, yoga, and strength training to safely bring the body back to normal is what this app does best. The weekly videos are easy to follow and baby gets to join in on the fun!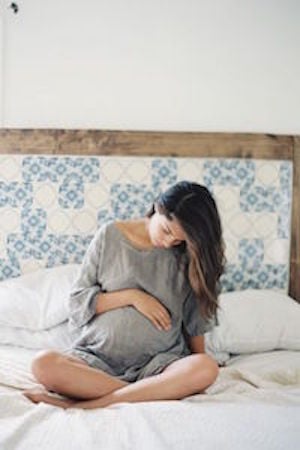 Seven
Rating: 4.7
Who the app is for: the busiest of them all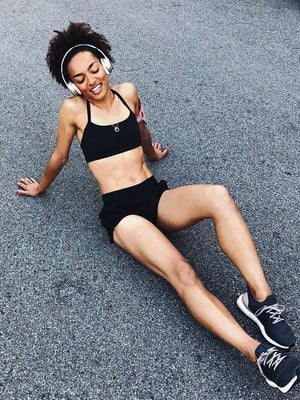 Why the app is great: No matter where you are or what you have on your schedule, this app makes fitness possible. It is more suitable for beginner and intermediate users who are looking for the most efficient way to move and get healthy. The app is very helpful and encouraging, giving you challenges and a numerous different workouts to choose from. You won't be confused by any of the workouts because they demonstrate each movement onscreen. Seven was voted one of the App Store's best in 2017, and already has 20 million users. Seven minute workout is a great sidekick to keep on your phone for those days when getting to the gym is simply not happening.
Zova
Rating: 4.5
Who the app is for: girls who need a little HIIT in their life
Why the app is great: Zova is a personal workout app that makes it easy (and fun) to get your weekly sweat-sesh in using their Body Burner program. They feature workouts from celebrities, celebrity trainers, and influencers in order to keep you interested and motivated. The app doubles as a fitness tracker and workout planner, which means you can track your steps, miles, and calories burned all in one place. Zova will pick new workouts for you based on your ratings of other workouts, and they'll give you a fitness score that gets higher every time you workout. Score.