Aside from having us quaking in our summer slides, Blake Lively's recent survival thriller, The Shallows, also made us just a little green. We weren't at all surprised to see the bikini-clad blonde looking svelte, but it was more than that: she looked so strong and moved with such agility it was clear she'd worked hard to be as fit and athletic as possible. Something we're all striving for in the lead up to summer. So, when we heard Australian No.1 Junior World Surfing Champion and Sun Bum Australia ambassador, Isabella Nichols was Blake's body double, we eagerly caught up with the 19-year-old to grill her on her at-home workout, her one beauty rule and, of course, ask what it was like working with one of the biggest celebs in the world.
BLAKE ON SET OF THE SHALLOWS. IMAGE: @SHALLOWSMOVIE
"Blake was super cool.
She was down to earth, easy to talk to and adaptable. If she wasn't doing something that looked authentic, I would tell her. And she picked it up straight away. I feel like in the movie it looked like she knew what she was doing and it looked so professional.
My main role was to act as her surfing double. I taught her how to do the basics: paddle correctly, wax up a board and put a leg-rope on and fins in. She had done a surfing lesson once or twice, but I had to make sure she looked really authentic.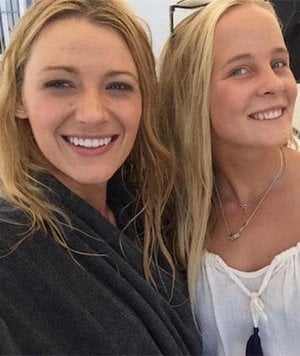 ISABELLA HANGING OUT WITH BLAKE ON SET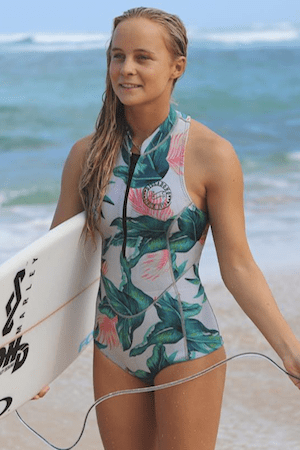 ISABELLA WAS RECENTLY NAMED THE NO.1 JUNIOR WORLD SURFING CHAMPION
THE SHALLOWS STUNT DIRECTOR HAND-PICKED ME…
…[because] I have the same body type as Blake. There is a surfing centre called the HBC on the Gold Coast. They referred him to my manager. I then went in and got measured up. And the rest is history. Gossip Girl was one of my favourite TV shows… and I loved Blake as an actress, so it was pretty surreal.
SUN PROTECTION IS AN IMPORTANT FACTOR IN MY LIFE, AS I ALWAYS OUT IN THE SUN.
I always need a good product to protect me from the sun. Skin cancer is a real big deal these days. Especially in Australia, because of the hole in the ozone layer. The people at Sun Bum know how to make a good product. They suit active people with an active lifestyle, like myself. Their new signature range is all minimal based as well, and really good for the ocean. It stays on longer, so I can stay out surfing as long as I like, without having to come in and reapply.
ISABELLA IS THE SUN BUM AUSTRALIA AMBASSADOR
ASIDE FROM SURFING TWICE A DAY, MY FAVOURITE WORKOUTS ARE: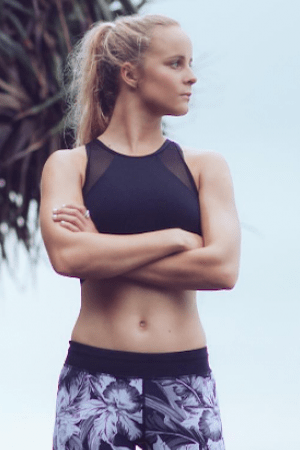 ISABELLA WARMS UP WITH BOXING
1. Boxing
I always warm up with boxing. I put my gloves on, and get my coach to stand there to hold up my boxing pads. It's an exercise that doesn't take too long – perfect for the time poor. We have three different boxing combos. Straights, hooks, and uppers. Skipping is also amazing for warming up.
2. Squats
For strength, my go to is definitely squats. Front squats with a barbell and weights. You don't have to use too much weight though: focus on your body weight. This is ideal for lower body strength and mobility.
SQUATS ARE ONE OF ISABELLA'S FAVOURITE EXERCISES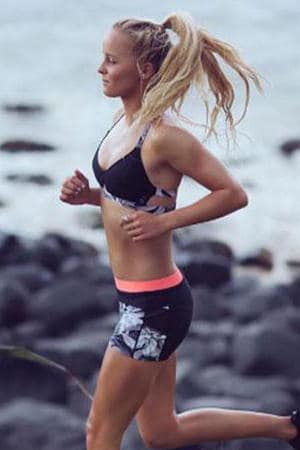 ISABELLA LOVES A GOOD WORKOUT
3. Deadlifting
This is a weight training exercise, in which a loaded barbell or bar is lifted off the ground to the hips, then lowered back to the ground using your glute muscles. I love this exercise, and it really gets me in the zone.
4. Sit Ups/Chin Ups
This is great for the core. But there are different variations, so I don't get too bored. I like adding in a bit of stretching and yoga too. This is perfect for mobility, my lower body strength and power.
ISABELLA SUGGESTS TRYING DIFFERENT VARIATIONS OF SQUATS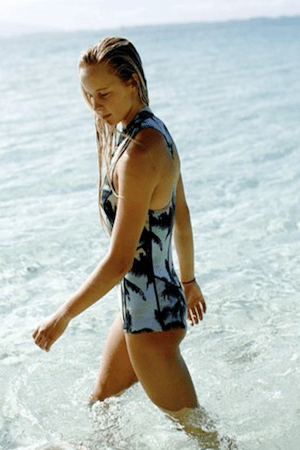 ISABELLA IS A LOVER OF RED MEAT
I DON'T DO DIETS….
I am always conscious of what I'm eating, especially when my job is so physically demanding. I try and keep it organic. I eat a lot of red meat because I need meat for my immune system. And of course vegetables and fruit. I just keep it healthy and fresh. Every now and then I will have a chocolate or a something a little unhealthy. But I try balance out what I eat. What you put in your body is fuel. You can't put bad petrol in the car."