You already #treatyourself – now it's time to #treatyourdog. Over the past few years, an array of luxury pet products have hit the market, so we can spoil our beloved furry friends now more than ever. In celebration of National Dog Day this week, we've curated our favourite luxe offerings for dogs, from celebrity-endorsed shampoos to personalised leather goods – so your pooch can be every bit as sophisticated as you are.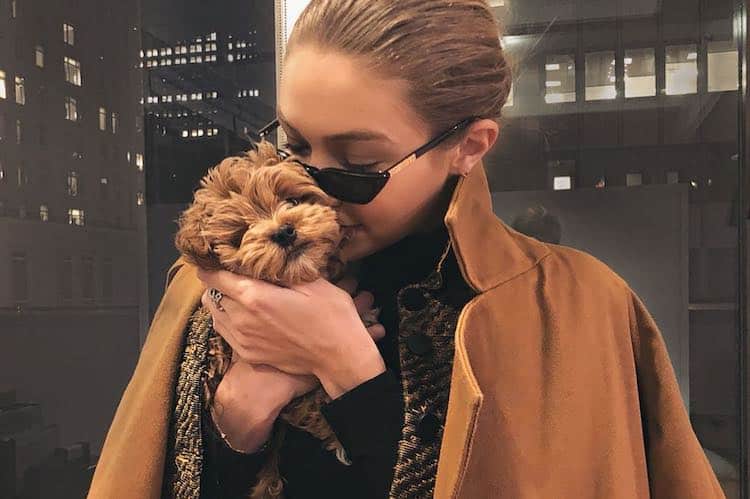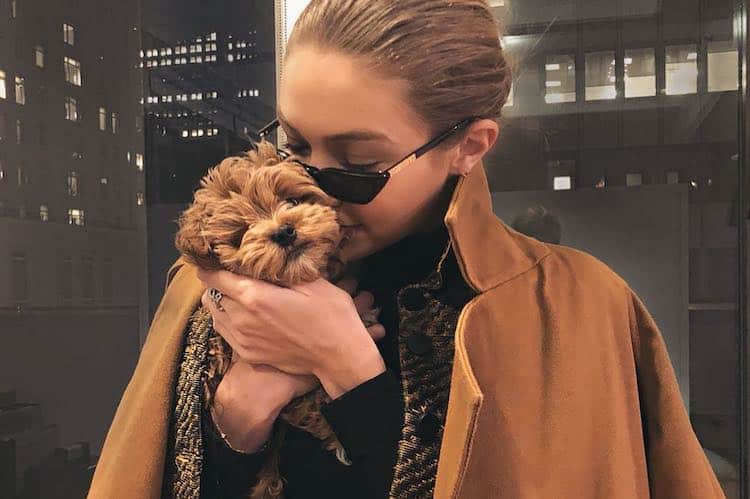 IMAGE: INSTAGRAM @GIGIHADID
CELEBRITY CANINES
Celebrity hairdresser Jen Atkin's brand OUAI has a cult following amongst the Hollywood elite – and your four-legged friends will soon also be big fans. OUAI's limited edition Pet Shampoo will get your dog clean in the chicest way possible; with apple cider vinegar and aloe leaf extract, it'll leave your dog with locks luscious enough to rival Bella or Gigi's. Good news for the cat lovers amongst us: it works wonders on feline fur, too. It's only available in the USA for the moment, so you might need to use a service like ShopMate to get your paws on this beauty.
CHIC COLLARS
At Beauticate, we love The Daily Edited – the gorgeous Aussie leather goods brand whose monogrammed creations grace the wardrobes of It-girls across the world. Well, now your dogs can get kitted out, too – TDE have released a range of dog collars in sophisticated hues of primrose, taupe, forest green and black (a tasteful choice for a hound who prefers a more monochrome palette). You can even get your dog's collar personalised with their name, or a cheeky emoji for a bolder fashion statement.
FURRY AND FRESH
For a shampoo that smells as good as a cocktail, we love Aesop's Animal Shampoo. Scented with lemon rind and spearmint leaf, your dog will be looking (and smelling) fresh in a blink of an eye (and a wag of a tail). Plus, the sleek packaging would make any vanity look more Instagrammable – so it's a treat for pet owners, too.
LET SLEEPING DOGS LIE
Just as it's important for us humans to choose quality mattresses and pillows to help us get our eight hours of decent shut-eye, your dog needs the goods to get their beauty sleep, too. We're big fans of this reversible bed from Mog & Bone, so you can switch between a classic navy check and a pretty palm leaf print depending on your decorating mood on any given day. For a luxurious finishing touch, you can even opt to get your pooch's name printed on their bed – in metallic foil, no less.
PERFUME YOUR POOCH
 If you want your dog smelling beautiful in between washes, we've got the (pawfect) product for you. A spritz of the Between Clean spray from Murchison-Hume will keep your pooch looking as immaculate as immediately post-bath. Like owner, like dog: it may well be the start of your dog's very own fragrance wardrobe, too.