The perils of bad lighting are pretty terrifying: it can make baby soft skin look bumpy, and a fresh face look hungover. But don't fret - there are ways to manipulate lighting to your advantage, so you'll look luminous in every photo on your 'gram. We experimented with some lighting hacks and rounded up those that actually work - so now your selfie game will always be on point.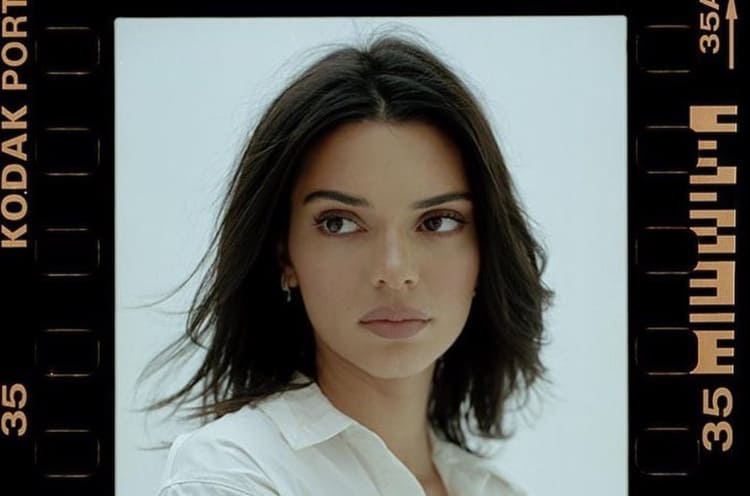 IMAGE: INSTAGRAM @KENDALLJENNER
HOW TO RECREATE NATURAL DAYLIGHT
Natural daylight is the universally most flattering type of lighting: it casts a pretty glow across the face, smoothing over bumps and giving us that ultra- coveted radiance. But let's be real: we're not always blessed with the perfect type of of warm and bright natural lighting. So when there's not enough natural light available, ring lights such as Spectrum Aurora can help mimic beautiful natural light conditions. Spectrum's circular structure 'wraps' the light in a flattering halo effect, so it's distributed evenly across your face for an all-over illumination. It also gives a subtle airbrushed effect, without the artificial and cartoon-like look that can occur with app-based filters.
Ring lights can seem high tech and intimidating, but using them is actually quite simple. Our tips to achieve the candlelit dream with your ring light?
Always position the ring light directly in front of yourself, straight on – not at an angle, as this will create pesky shadows.
The recommended distance for ring lights is an arms length from your face – that way, you'll get the most even and natural coverage of light.
IMAGE: INSTAGRAM @GEORGIESTEVENSON USING THE SPECTRUM RING LIGHT
IMAGE: INSTAGRAM @LILYROSE_DEPP
THE GOLDEN HOUR TRICK
While experts agree that natural light is ideal, the golden hour (which produces a satiny, beach bunny complexion) is also popular, but takes serious skills to capture. It's so elusive that people require a specific time, angle and location to achieve this light. But who really has the patience to decode the perfect golden hour formula? That's where this simple hack comes in.
Download this golden sunrise image onto your tablet, laptop, or phone. Maximise the image to full screen, and dial up the brightness level to maximum. Then simply hold the device around your chest area, or sit down and place it on your lap (with the screen facing upwards) and get snapping. The light from the screen adds a stunning sheen, whilst the golden sunrise image imparts a slightly sunkissed tint.
THE BACKSTAGE FASHION SHOW SECRET
If you've ever wondered how models look so luminous in backstage candids, the secret lies in a reflector. You're guaranteed to see this tool backstage at any fashion show, as a perfect close-up shot with a model will never be complete without one.
The reflector helps redirect and bounce light onto shadows, so holding it directly under your face will give you the perfect touch of luminosity. While reflectors are made in different colours, silver is photographers' shade of choice – simply because it perks the skin up with the dewiest glow.
To use a reflector, position it around your chest area. You can move the reflector higher or lower, depending on the level of brightness you desire. The closer you move it to your face, the glossier you will look.
Don't want to carry a large reflector around? Use aluminium foil instead. It's a good stand in.
IMAGE: INSTAGRAM @REALBARBARAPALVIN
SUBTLE ILLUMINATION MADE EASY
If you want refined illumination in selfies, holding a white piece of paper below your face creates a more subtle dose of light than silver foil. In fact, white walls are photographers' preferred backdrop for taking portraits. This is because the white reflects light back onto you, producing a stunning, lit-from-within look – unlike colours such as red, blue or green, that absorb light and can cast a tinted shadow.
THE DREAMY EFFECT INSTANTLY
Love that ethereal, soft filter look? Put a little cling wrap over your camera lens. It adds a dreamy blur to your photos and seems to magically banish any blemishes – think of the cling wrap as a real-life filter that smooths away harsh shadows. If you're after a crisp, clear photo, this probably isn't for you, but if you desire a softer, whimsical effect, this is the easiest way to look like you were plucked straight from a fairytale.
IMAGE: INSTAGRAM @DIANASILVERSS