Not all beauty trends are made for everyone… Pixie pink hair or an ombre lip just aren't going to suit all people, no matter how much we can love and appreciate the latest novelty. But, there is one area in beauty we can all get onboard with: nail trends. Even if you're a biter, you're just a few short weeks from having talons long enough to treat with a mani; and, it's the easiest way to give your look a seasonal switch-up. We went to owner of The Nail Lab in Darlinghurst, Monika Carvalho to find out what your nails will be looking like over spring and summer…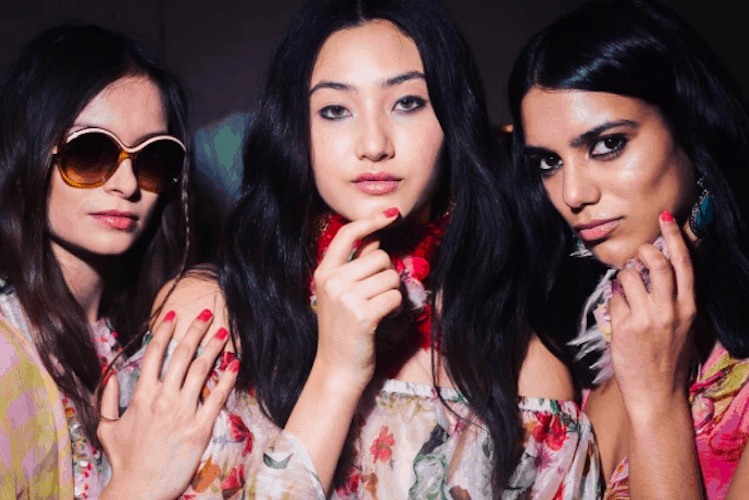 OLD FAVOURITES, REBORN:
What's hot? Pastels and neons. So ok, to opt for these shades in spring is not exactly reinventing the colour wheel… But for our pastel palette it's not all pale roses and baby blues, this season is finding inspo from other areas of the garden – the foliage. "Year in and year out we always see a return to pastels as the weather warms, and this year is no exception," says Monika. "But this season we are loving a twist on these colour categories with pastel khakis and subtle greys." And, as for the neon nail? "Acid yellow and neon peaches and corals".
GEL US:
Gel nails have historically been more of a winter trend – gel has had a bit of a reputation for looking great when applied but making our natural nail look ugly later. So, when our toes are showing more and we're sans glove options, gel doesn't seem like a good choice. However, this year the gel nail will continue into spring and summer.  "With greater nail education and clients understanding that gel, when applied and removed properly, is not harmful to the natural nail," says Monika. "We are expecting gel to remain as popular as ever." Oh, and gel means a whole plethora of new nail options that are going to be fun for the festive season. "We are seeing a huge nail trend in grown up glitter nail effects. Think mirror, chrome and holographic. These looks are all achieved using the gel polish system so we absolutely anticipate it being here to stay this season."
SHAPE UP:
Over the past year, we feel like we've seen every version of the nail shape be a trend: towering talons, neat and square, classic ovals… But, a hybrid is the shape taking, well, shape this season. "Squaoval (square with rounded edge) seems to still be most people's go-to shape," says Monika. "We are seeing that across both long and short nail lengths more than ever before."
NAILING INNOVATIONS:
"Everyone will be expecting me to say SNS here!" (FYI: SNS is nail dipping using brush-on gel, powder and organically-processed chemicals that gives a pinky shade). "However, [we're not convinced] about the hygiene and actual composition of the product," says Monika. "So we're more excited about the improvements on gel systems, like the OPI 7 minute soak off gel system and advancements in the artistic offerings like chrome powder and colour changing gel polishes."
THREE NAIL SHADES WE SHOULD ALWAYS HAVE:
"A nude that complements your skin tone. It could be a white, beige or pink – something to give you a freshly manicured finish."
"A classic red. Again select a red that suits you – blue/red, orange/red. Nothing says chic like a red painted pedicure."
"A neon pink. Think of this as your summer red toe alternative."
Story by Rikki Hodge-Smith