With Easter just around the corner we find ourselves bombarded with chocolate bunnies and marshmallow eggs at every turn. Typically, we feel guilty when we indulge in too many holiday candies. But what if we could treat ourselves in a way that would make us even more radiant, instead of ruining our glow with too much refined sugar? The skin-loving ingredients in the following delicious recipes are sure to deliver their fair share of beautifying ingredients, all while tasting sinfully delicious.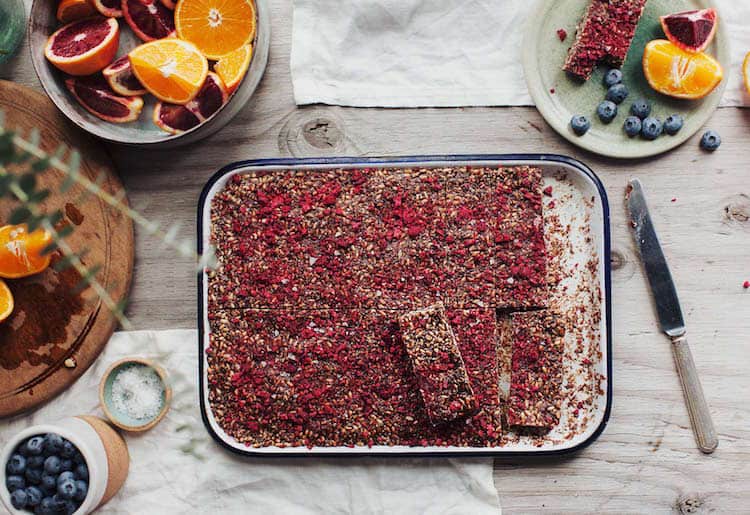 IMAGE: INSTAGRAM @My New Roots
Raw cacao is one of the best sources of anti-aging, free-radical fighting antioxidants. While what we normally think of as chocolate has little to no nutritional value, cacao (which comes from the seeds of the cacao fruit) has more antioxidant activity than goji berries and a whole other array of beautifying nutrients. Sulfur and magnesium help the body's natural detoxification processes, while high levels of flavonoids provide anti-inflammatory and immune-boosting benefits. Cacao is also very energizing and great for your mood, in addition to being absolutely delicious! We love these gorgeous crispy treats by food-blogger My New Roots.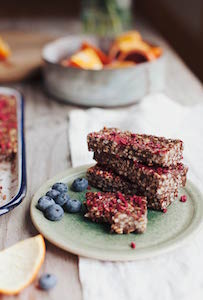 IMAGE: MY NEW ROOTS
These brownies are sure to impress even the pickiest of eaters (i.e. the kids). Healthyish chef, David Lebovitz, calls these gluten- and dairy-free desserts "annoyingly good." If that weren't enough to spark your interest, tahini's nutritional profile might. Tahini is a great source of healthy polyunsaturated fats and essential amino acids that hydrate your skin from the inside-out and help skin repair damage. Its B-vitamins, trace minerals, and vitamin E content work together to prevent early signs of aging and boost cell rejuvenation.
IMAGE: HEALTHYISH
The coming autumn months call for cozy, spiced, and warming beverages like this mulled wine from Wendy Rowe. Organic red wine is not only delicious, and seasonal, it's rich in antioxidants and tannins that fight acne and slow down the aging process. Reservatrol is one of the magic compounds in red wine, which helps your body maintain a healthy waistline and improves cognitive function. Paired with metabolism-boosting cinnamon and Vitamin C rich fruits, this mulled wine is a must.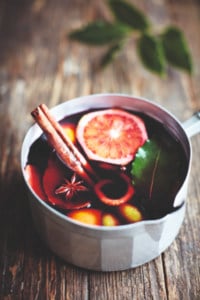 IMAGE: DAVID LOFTUS
The hearty dose of Vitamin A and probiotics in this delicious cake make it (almost) a health food.  Carrots deliver vitamins that are excellent for eye health, while its high beta-carotene content helps reduce inflammation and support healing in skin. Carrots are also packed with fiber to help your body detox! An added bonus? The Greek yogurt in the frosting of this cake delivers probiotics to support your gut health. In case you haven't heard, a healthy gut contributes to glowing skin!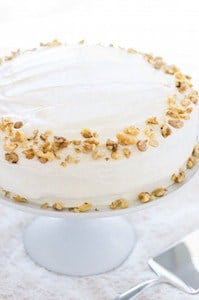 IMAGE: MAKING THYME FOR HEALTH