As a wellness wave sweeps the globe, brands with their finger firmly on the pulse are embracing the zeitgeist and fusing fashion with fitness and health. Case in point: the launch for Chanel's new Le Lift line. I recently headed to a wellness workshop hosted by the brand at chic new studio, Bodylove Pilates, to celebrate their firming and rejuvenating line, Le Lift, which boasts 94% naturally-derived ingredients. While experiencing the new products in an innovative format we also enjoyed some wellness wisdom from some of the best and brightest the industry has to offer…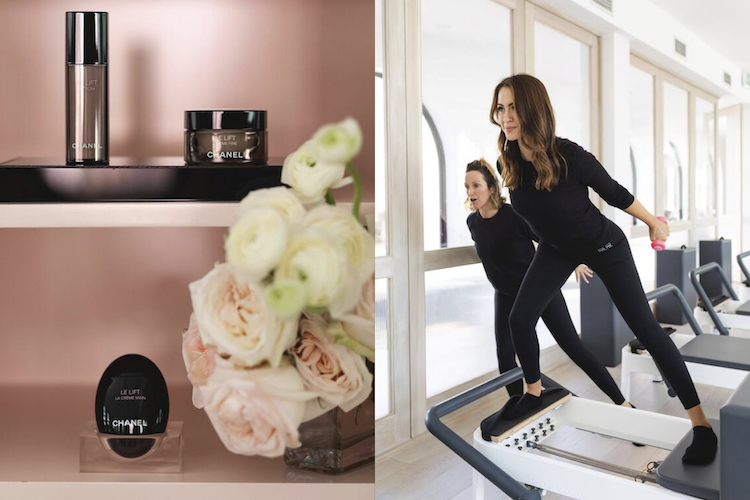 The launch takes place in the early days of spring, and the airy pilates studio in Sydney's leafy Woollahra is decorated accordingly with elegantly sparse blossoms and creamy roses. As we head through to the studio for a custom-designed reformer pilates class with Bodylove founder, Ali Handley, I spy a table laden with treats for post-pilates refueling: beautifying grain bowls and seasonal canapés, with liquorice tea and green smoothies also on offer.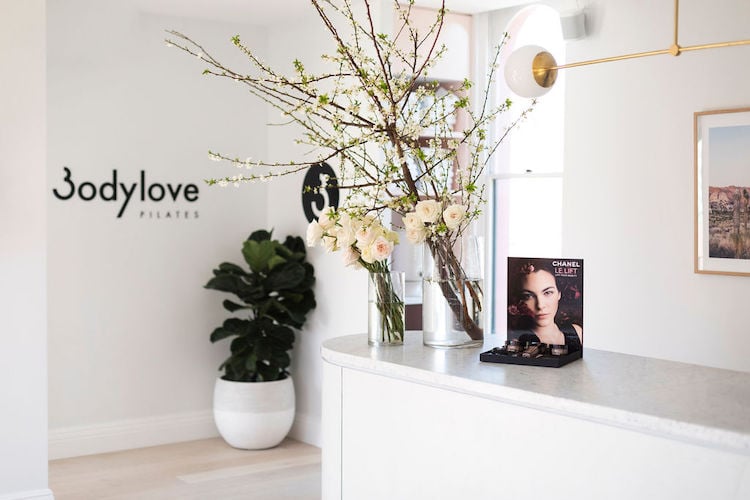 After a challenging but satisfying pilates session, I ask Ali about the interrelationship between inner and outer beauty. "I absolutely agree that the two are very related," she says. "Diet, rest, relationships, stress management and, of course, exercise are the five pillars of wellness and I believe each are equally important to maintain optimum health."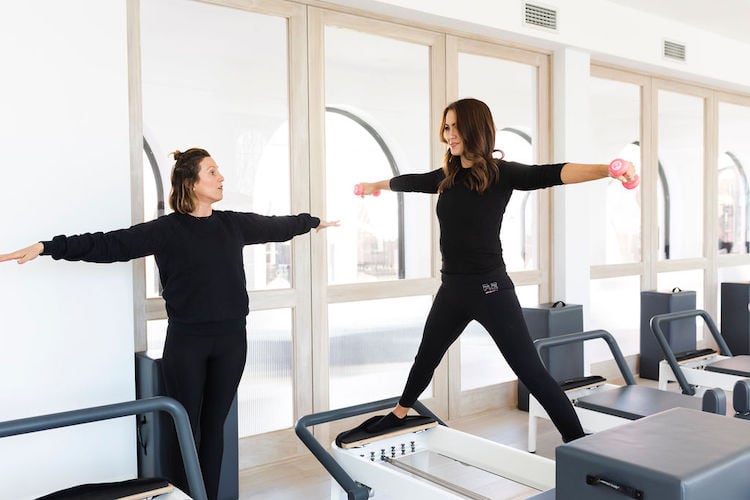 "At Bodylove our workouts don't just focus on the musco-skeletal system – our classes are aimed at finding balance and harmony throughout all the systems of the body – digestive, lymphatic, nervous, respiratory and the cardiovascular system. It's this holistic approach that creates what I like to refer to as the beautiful burn."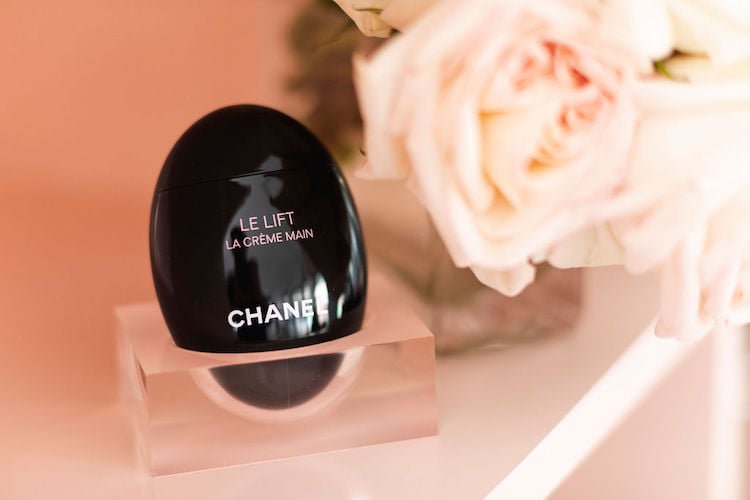 Naturally, Ali is a diehard devotee of pilates, but she also rounds out her practise with a commitment to Vedic meditation. "Pilates is my medicine," she explains, sitting so straight, I can't help but shift in my seat, correcting my poor posture. "So I try and get to class minimum three times a week. I can be a bit cranky if I don't work out in a few days. My daily meditation is also a non-negotiable and a life saver. I learnt Vedic meditation in April last year and it has changed my life."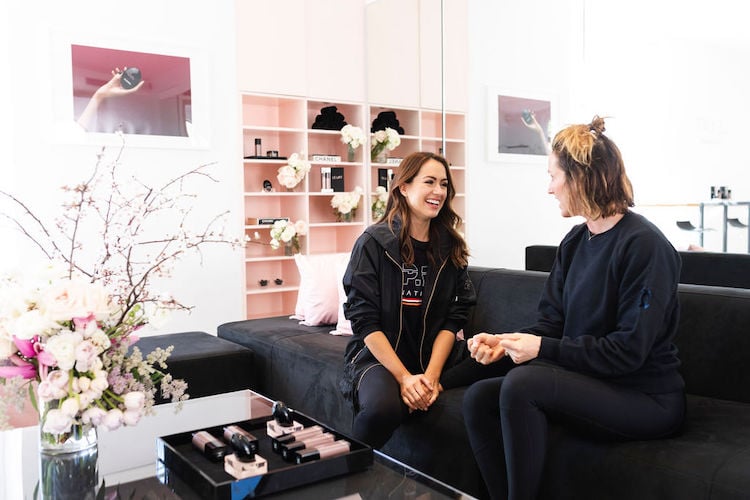 As for beauty products? "As a mum to a new baby I can't live without the Chanel Le Lift Firming Anti-Wrinkle Flash Eye Revitalizer and I have been wearing Les Exclusifs de Chanel Sycomore as my only perfume for about eight years now," Ali shares. The eye cream must be working – either that or she has a miracle baby that sleeps. She looks rested and serene. "I love that the ingredients in the products are considered and complementary – it's a progressive way to approach skincare, looking inside out – and way that I approach pilates everyday, so it feels authentic to me."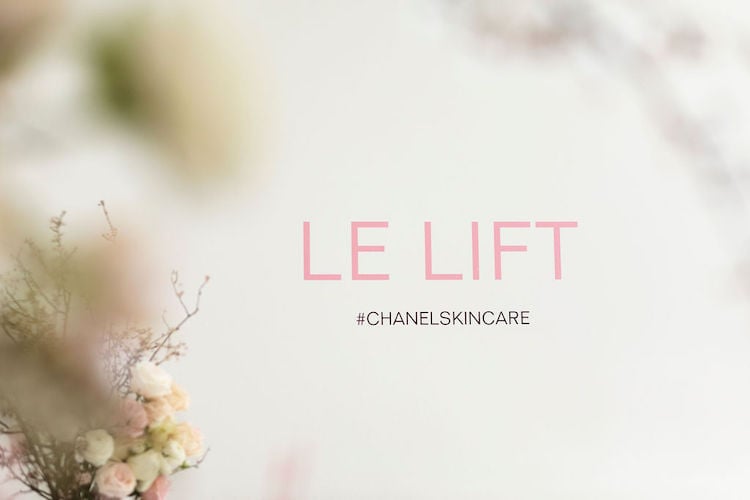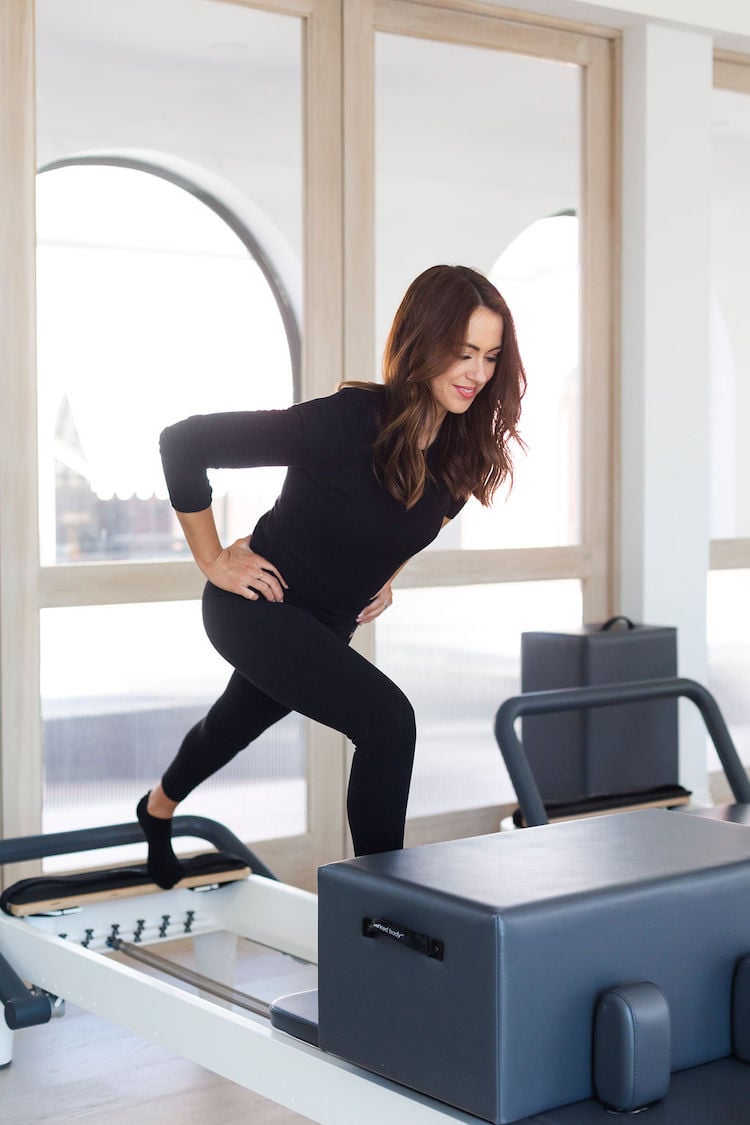 Next up we are treated to a talk from the beautifully radiant nutritionist Jacqueline Alwill from The Brown Paper Bag. She explains that we should all be trying to increase plant-based diversity in our diets. "The research shows that people who consume 30 or more different plant-based ingredients throughout the week improve the status of their diversity in their biomes than those who consume 10 or less," she shares. "So if typically you first put protein on the plate, then some carbohydrates and then plants come last, it's time to flip that composition. Change that to half or two thirds of your plate filled with your vegetables (think low-starch like green leafy veggies, cucumber, carrots, and cauliflower) to start before you add your protein and then your starchy carbs."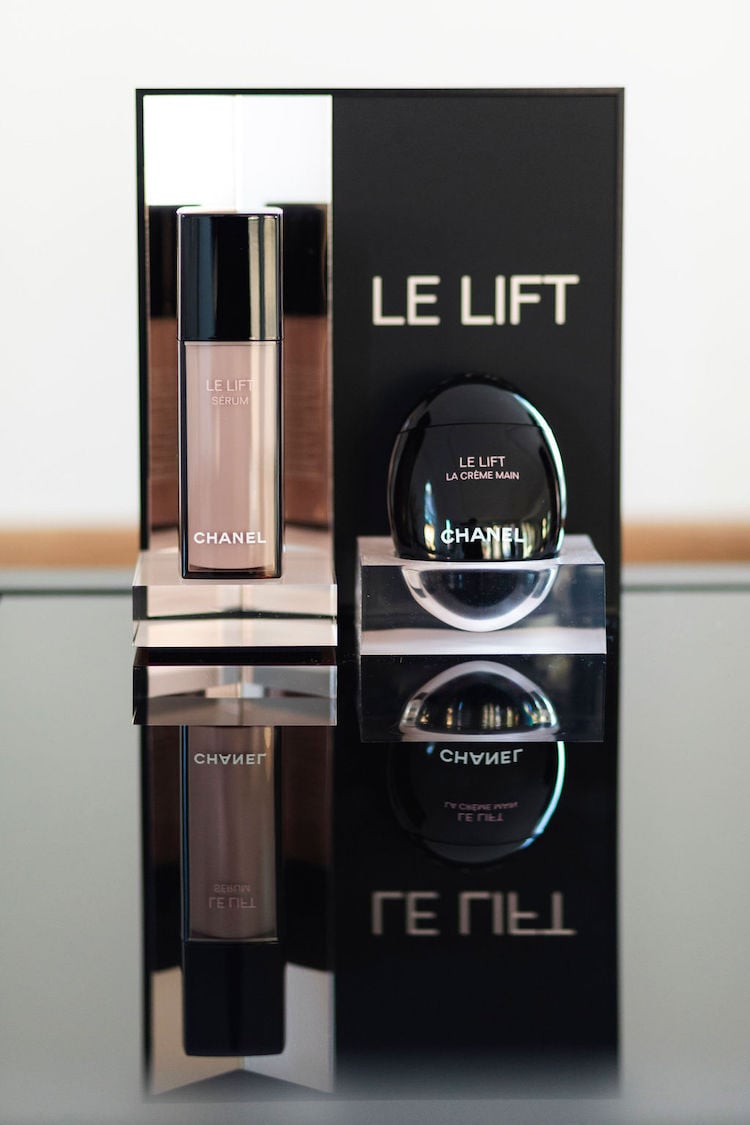 In fact, today's menu that she devised is actually based around the botanical ingredients found in the Le Lift line. There are a few delicious mint-spiked treats on offer, reflecting the black peppermint PFA complex in the Le Lift Sérum – Jacqueline suggests popping the herb into salads for its antioxidant and anti-inflammatory properties. Alfalfa sprouts make an appearance on the menu, mirroring the serum's alfalfa concentrate (which is apparently as effective as retinol); Jacqueline shares that they are a vitamin C and fibre powerhouse, and with just a sprinkle can up the nutritional bona fides of any meal. "So essentially you're complementing what's in your diet with what you're applying to your skin." Jacqueline explains, as I furiously take notes on my iPhone. With her lustrous hair and gleaming skin, she is a walking advertisement for clean eating. I vow to start incorporating her tips into my life.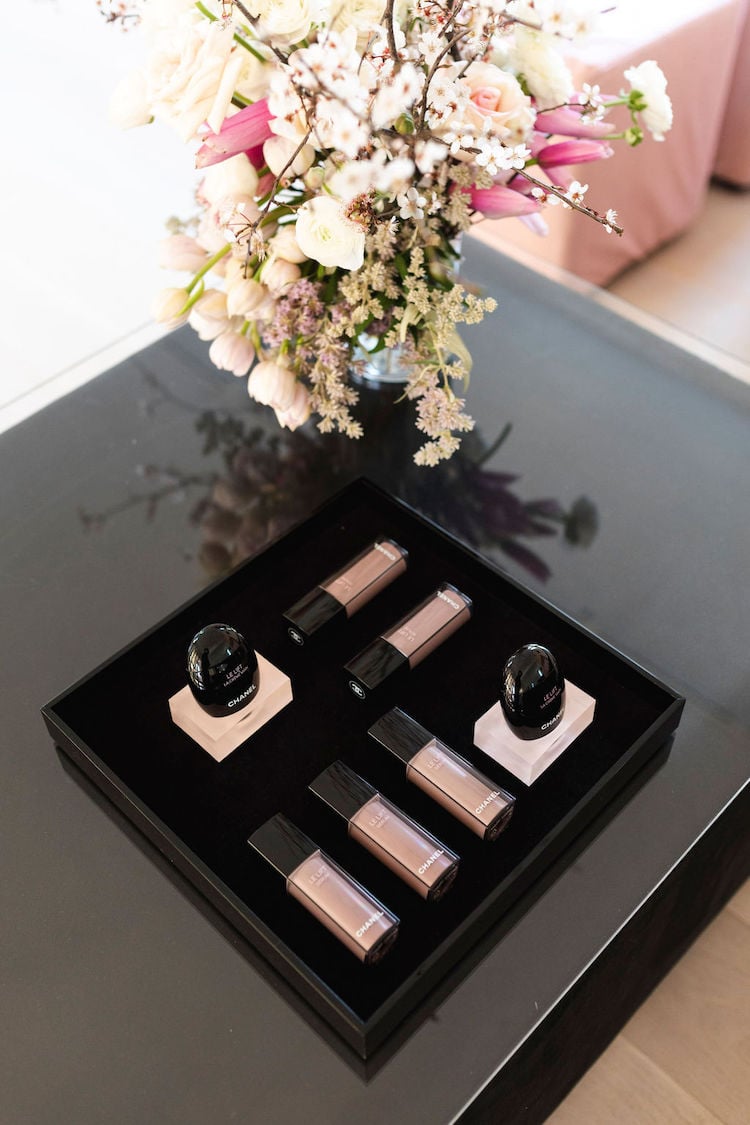 Ali tells me later that she has been tweaking her diet, too, to build strength and balance. "I'm a pescatarian and a pretty clean eater," she says. "Over the last few years I've been embracing more of the good fats into my diet. I probably eat an avocado a day. I love cooking with ghee, using good quality virgin olive oil and I always have some sustainable fish a few times a week." Again, I note down her secrets. Despite having a small bub, Ali is glowing with health. I love hearing how strong, fit women actually eat in real life. It's one thing to read diet advice and another thing when it's put into play.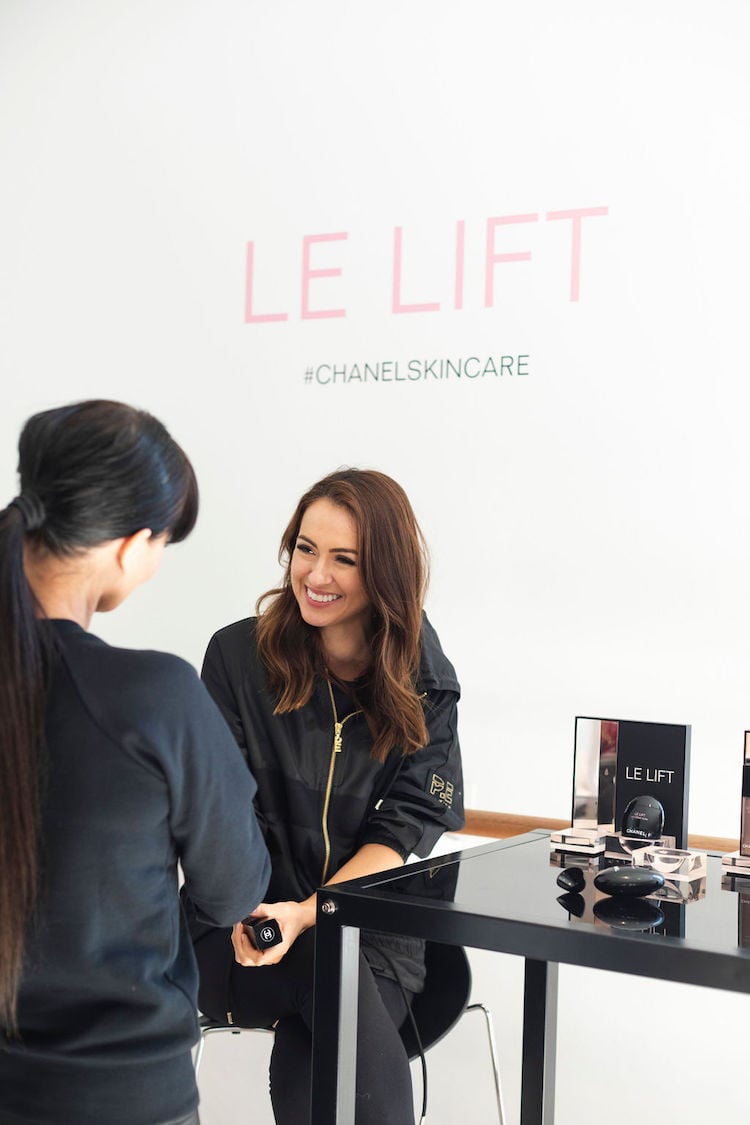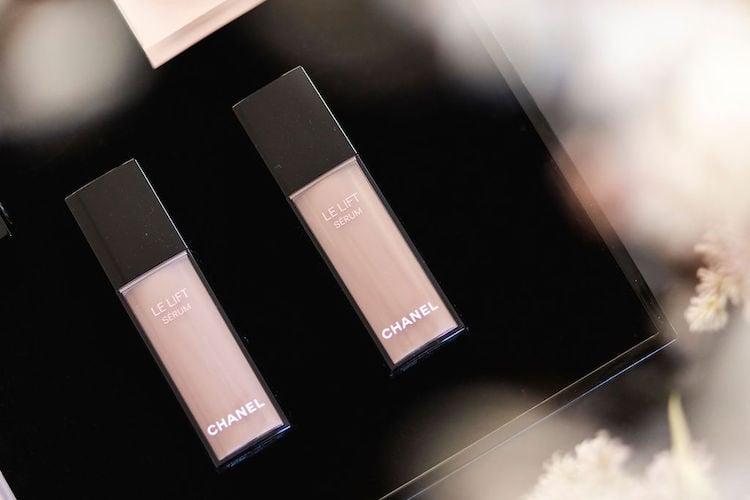 I really like this new wellness-focus from Chanel – prioritising beauty from the inside out, supplemented with a high quality skincare regime. Sometimes all you need is a little inspiration and advice to remind you to put your health first. And when that message is accompanied by some beautiful new products, it's an even greater win.