For the common consumer, trying to understand a beauty product's ingredients list feels like attempting to decipher a foreign language. But if your skincare obsession is steadily growing thanks to pretty Instagram #shelfies, there's probably never been a better time to learn what the ingredients in the products you're swooning over actually do. Because while they might look amazing on your social media feeds, how can you tell if these prods actually do anything beneficial to your skin? This is why we sat down with Joanne Healy, National Education Manager at Advanced Skin Technology, to help us decipher what skincare packaging is trying to tell us.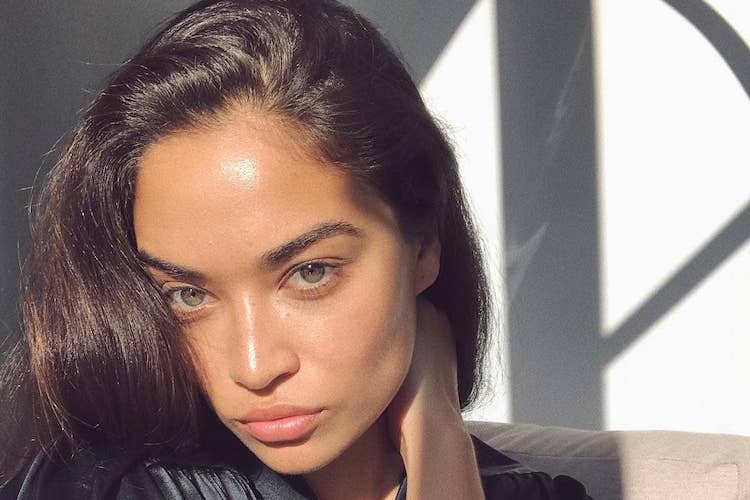 IMAGE: INSTAGRAM @SHANINAMSHAIK
IT'S ALL ABOUT THE FIRST FOUR-FIVE INGREDIENTS
Confused by a product's ingredients list? The key is to start from the beginning and work your way down. According to Joanne, this is because the first five ingredients listed indicate the highest percentage of ingredients included in the formulation. "Ingredients are listed in descending order from highest concentration to the lowest, with water commonly being the ingredient with the highest concentration within a formula, as it is such an effective medium to hold the ingredients within it," she explains.
DON'T IGNORE THE LAST INGREDIENTS
One might think that the ingredients splayed on the front of a product would be those that are doing the heaviest lifting – but this is not necessarily the case. The lower an ingredient features on the list, the lower its concentration -but this doesn't mean that those at the bottom of an ingredients list should be ignored.
"Just because they're not listed as being in the highest concentration, doesn't mean that the ingredient is not biologically active or effective," Joanne says. "As an example, Vitamin A will only be present in a cosmetic product at 1% or less concentration due to government scheduling laws, but has been proven in medical research to be biologically active at this concentration and even lower."
SAVE OR SPLURGE?
The big question: if two products are retailing at different price points with almost identical ingredient lists, which should we pick? The obvious answer would be to opt for the cheaper option, right? Not necessarily, Joanne tells us. You see, it's not always advisable to purchase a cheaper product, even if it has similar ingredients to a more expensive one. "There are many reasons for this, including the quality and chemical form of the ingredients used, delivery systems incorporated into the product to assist with penetration of the active ingredients, and research that has been performed to test the efficacy of the product."
NATURAL IS NOT ALWAYS BEST
"All 'natural and 'chemical free' products are terms consumers should be wary of," Joanne adds. "When products claim to be 'natural', the consumer needs to determine what the brand actually means, as most skincare will not contain 100% natural ingredients – which ironically is a good thing for consumer safety."
Joanne explains that "chemical free" labelling is also a ruse. "All ingredients in a cosmetic product are scientifically considered to be chemicals – even essential oils, plant extracts and vitamins. So a 'chemical free' product does not exist."
BE WARY OF MISLEADING CLAIMS
If a product claims to remove, cure, prevent or completely eliminate a problem, we probably shouldn't be letting it near our face. "Cosmetic products are not legally able to make these claims," explains Joanne. "So if a brand is promising a miracle, it would be wise for the consumer to be skeptical and ask further questions prior to investing – if not avoiding the purchase all together." What's a fair claim, then? "It's more realistic for a cosmetic product to provide the consumer with an improvement to their main concerns," she says.
Other common marketing terms to watch out for include 'dermatologically' and 'scientifically tested', which may quite simply mean that a product has undergone mandatory testing to ensure that it won't irritate the skin. The words 'research' alongside the use of statistics to promote a product is another tactic to be wary of, Joanne warns. "Research can indicate that the product has undergone medical testing when in fact it may have only been used by a small group of select consumers, who have been asked some general questions about the product."
YOUR SKIN TYPE MATTERS
Any ingredient, whether natural or synthetic, can irritate the skin, so being savvy about what you use – and what's best for your skin type – is important. "The skin types which need to be more cautious of ingredients are people who tend to be reactive and/or sensitive, including people suffering from skin conditions such as rosacea," Joanne warns.
Story by Yadira Galarza Cauchi