Sigourney recently collaborated with cult Sydney style destination Parlour X and in her interview with them, chatted her career trajectory, how she gauges success, and personal style (read her X Files profile here). And frankly, the fashion was too good not to share. So we've brought you an edit of our four favourite pieces from the shoot - plus, a guide to recreating Sig's luxe-but-cool hair and makeup…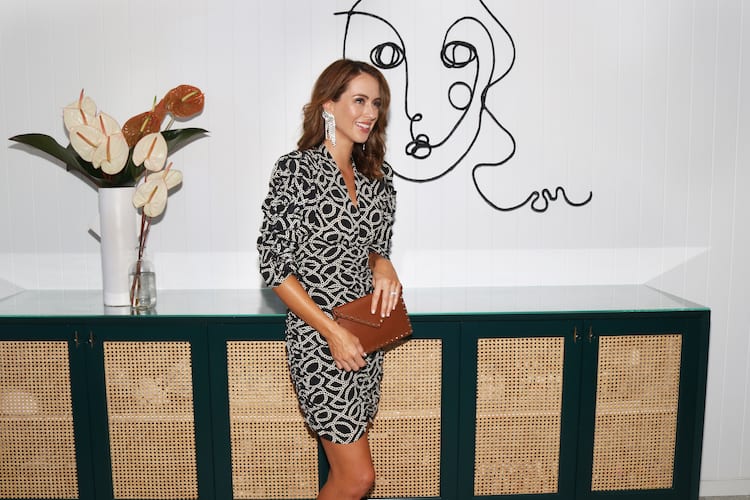 LOOK 1: THE SCALLOPED SHIRT
After seasons of crisp shirting being in the spotlight, this is a softer departure whilst still maintaining a sense of office.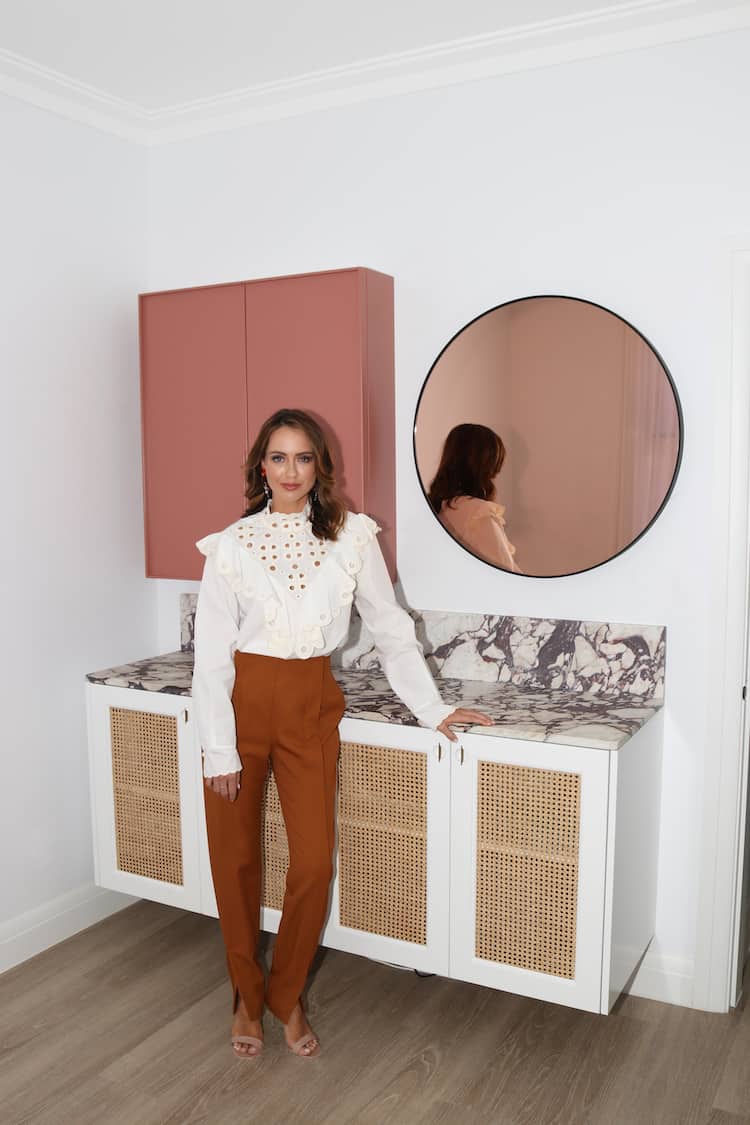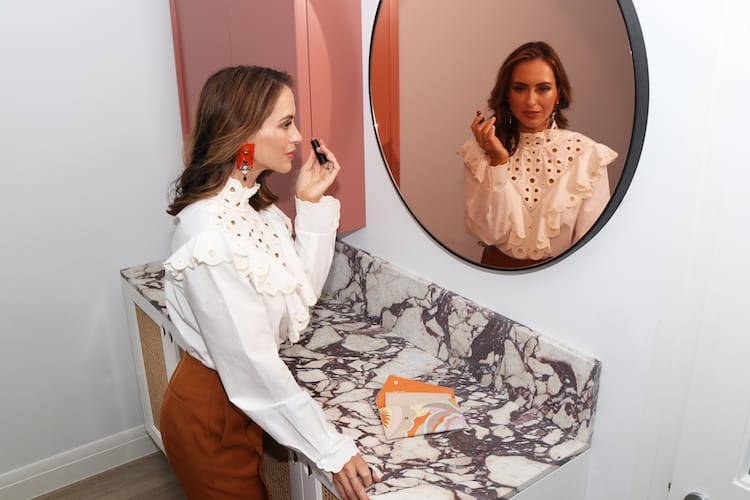 THE MAKEUP
On the makeup she created for Sig, Jess Diez explained: "I decided to go with a soft, glam look, akin to makeup styles from the 1970s. I feel in general that we are moving away from the 'no makeup' look, with clients expecting a natural healthy glow, but with makeup that can be seen," shares Jess. "Because I wanted the skin to glow, I applied foundation only where it was absolutely necessary, blending it out with a stippling brush to achieve a dewy, fresh finish." Want to recreate? These are the exact products she used…
LOOK 2: THE STATEMENT SKIRT
Sunray pleats are still high on our fashion radar – they're feminine but still utterly cool.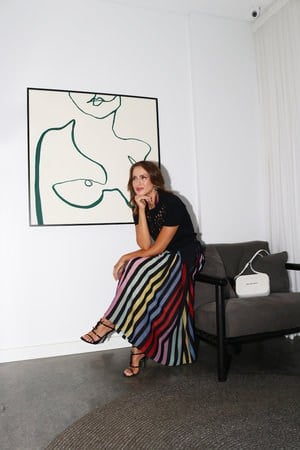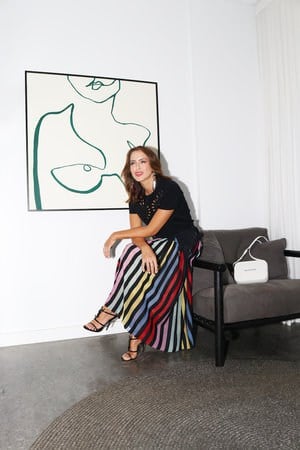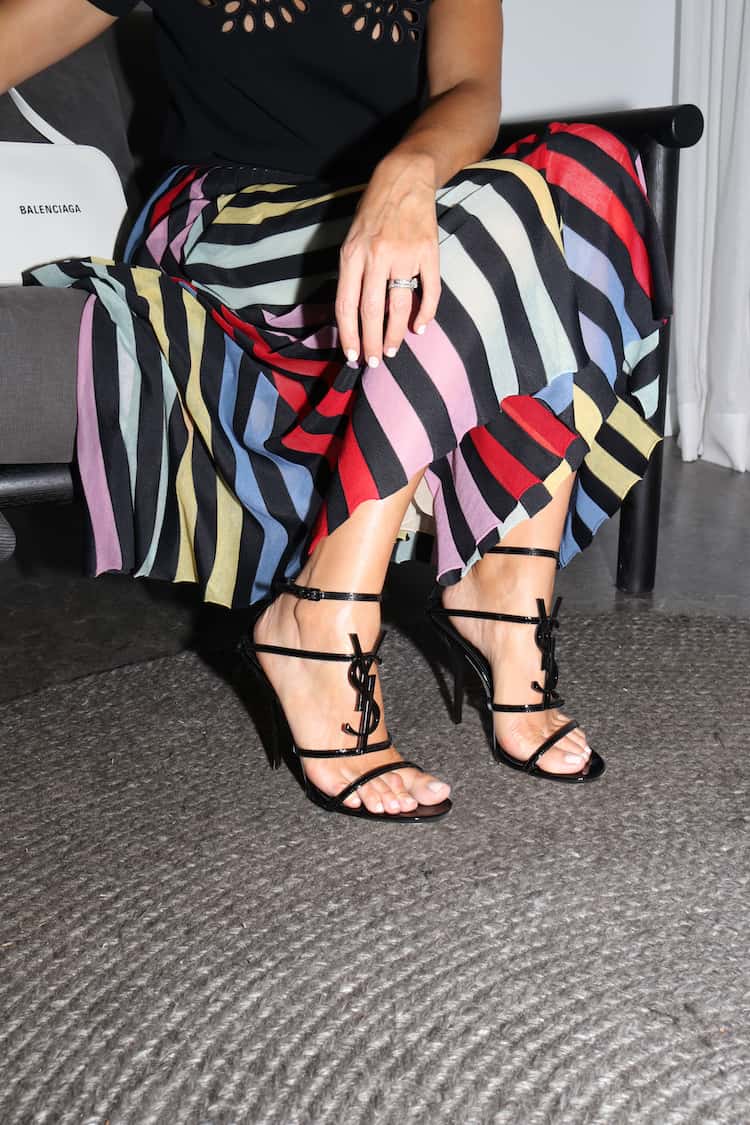 LOOK 3: THE PARTY EARRING
An easy way to take your day look to evening? Add a glamorous earring and you're sorted.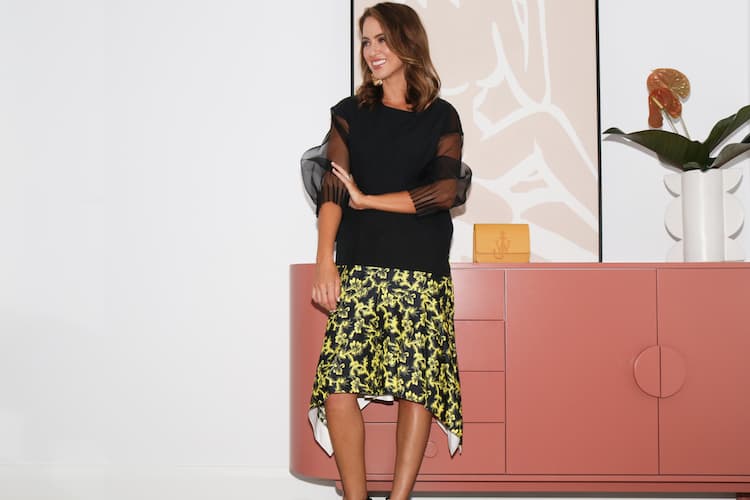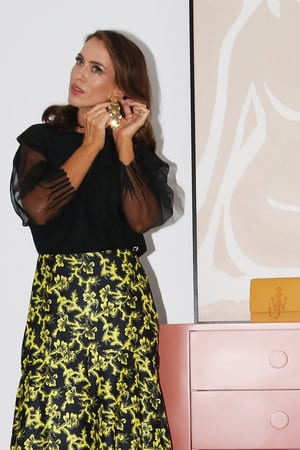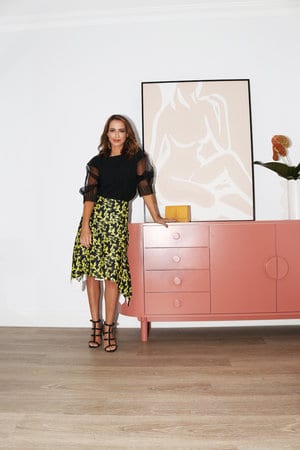 For Sig's strands, Jess went with "a relaxed, luxe look that emulated the vibe of the clothing." Her inspiration was "a modern style with a nod to old Hollywood glam, yet less coiffured in the finish." Luckily enough, Jess's secret ingredients for this look are all budget-friendly – in fact, two are supermarket favourites. Proof that you don't have to spend a bomb for killer prods.
The trick to this look? "Tipping the head backwards, then applying a mist of hairspray as you ruffle the style with your hands". The result? "Volume and instant sex bomb," she shares.
LOOK 4: THE PRINT DRESS
Opt for a bold dress and your outfit is pretty much sorted. Pair with a simple clutch and killer earrings, and you're ready to hit the dance floor.