Physical beauty has been the foundation stone of visual art since the dawn of time, with the eyes long remaining the most enigmatic, engaging feature depicted - think of Mona Lisa's impenetrable stare or the unwavering gaze of Vermeer's Girl With The Pearl Earring, for instance. The millennia-strong love affair continued this year at the prestigious Art Basel show, where iconic skincare house La Prairie collaborated with three Swiss artists for their exhibition, Eyes In Focus, celebrating the power and emotion of the human gaze.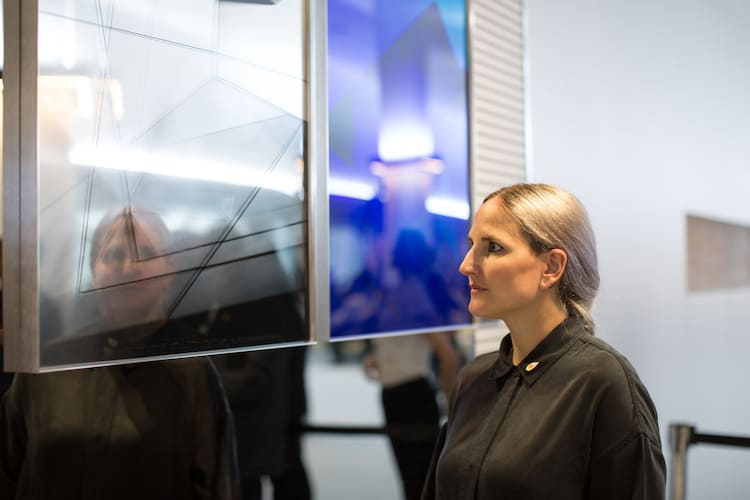 The exhibition showcases the works of three female photographers – Daniela Droz, Namsa Leuba and Senta Simond – each capturing the beauty of eyes in their own prodigious way.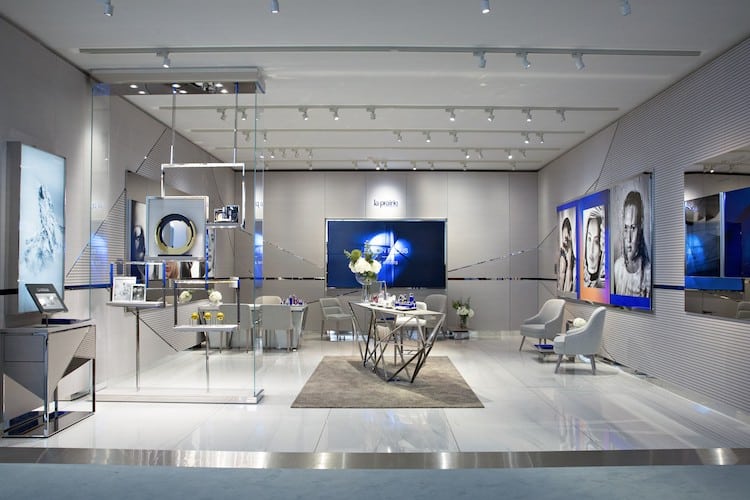 "We are very excited to partner with Daniela, Namsa and Senta" shared Greg Prodromides, Chief Marketing Officer of La Prairie. "We firmly believe that it is essential to support and encourage young artists who are forward-thinking while remaining sensitive to the timelessness of art."
"In making the deliberate choice to work with female artists, we also pay homage to the inimitable quality of the female gaze, interpreted by the perspective of women themselves. These artists break the codes of their chosen medium, just as La Prairie continues to break the codes of luxury skincare with unexpected creations," says Prodromides.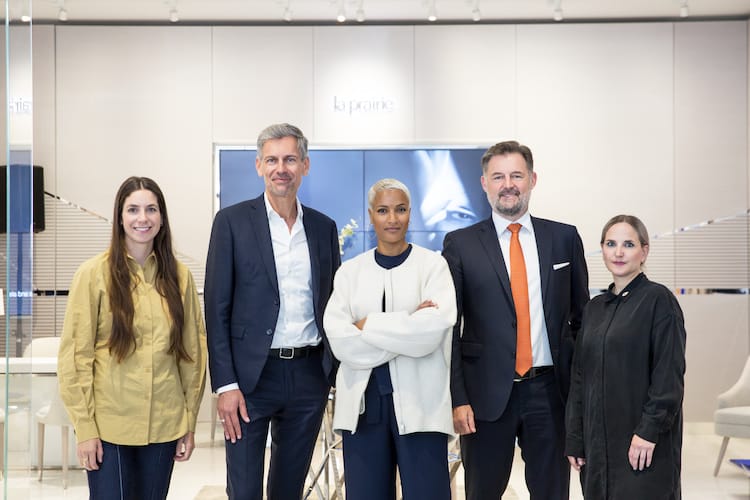 Droz crafted photographs into mirrors, incorporating the audience into the work itself. "For this project, I decided to interrogate the viewer's gaze and turn it back on her," she explained.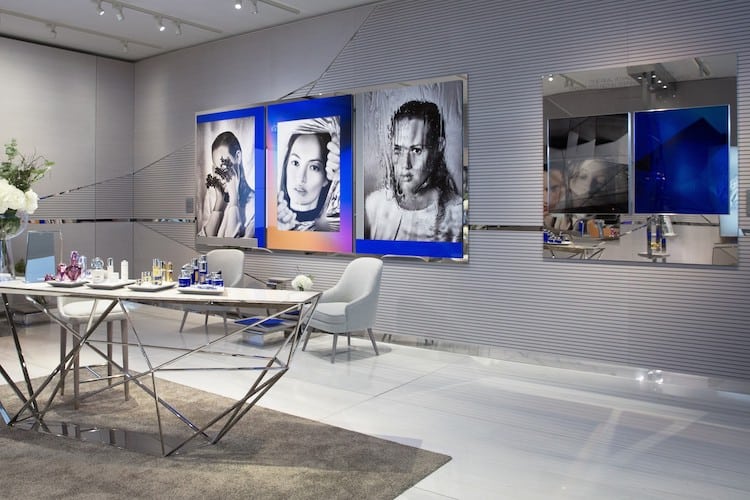 The three black and white photographs by Leuba – framed in eye-catchingly bold frames – sought to explore the role our gaze plays in communicating our truest, albeit often concealed, thoughts and feelings. She shared, "In approaching this collaboration around the theme of Eyes In Focus, I wanted to illustrate the nature of emotions hidden in us and that attempt to come through the veil that covers them."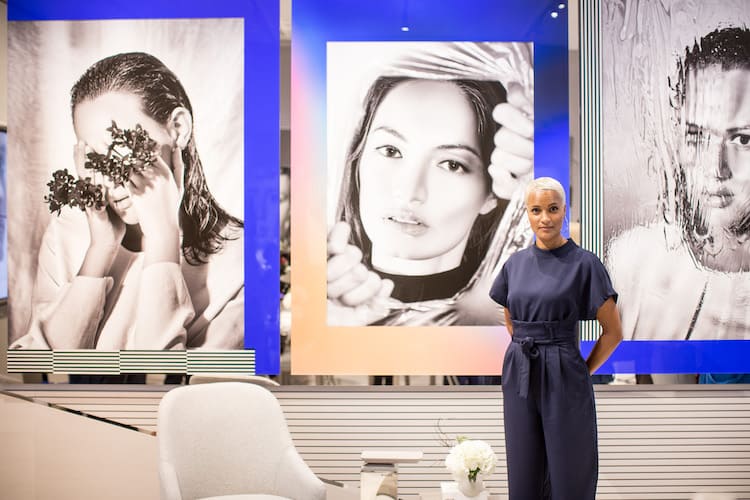 Simond's work portrays women in different states of emotion, all powerfully conveyed by their eyes. "There is the 'male gaze', which we tend to associate with objectification, and the 'female gaze', which is usually linked with introspection. I hope with these works, that viewers are able to find some affinity with 'my gaze'."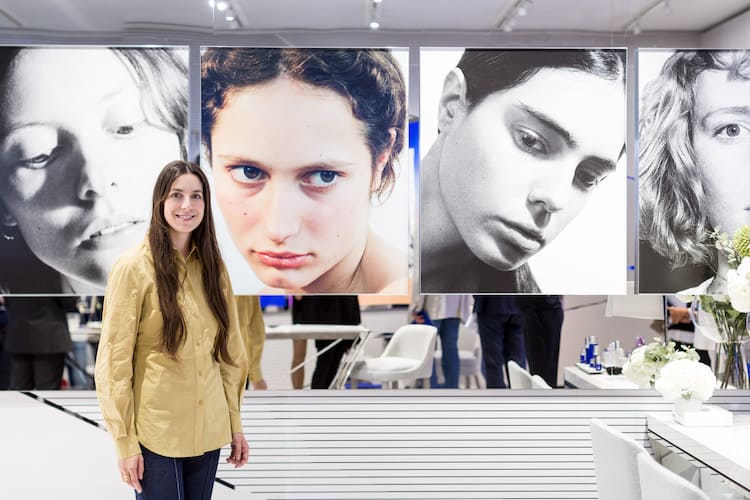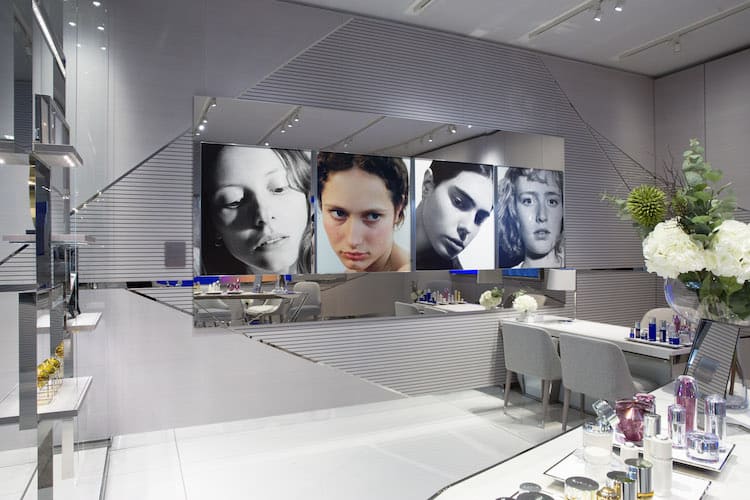 The focus of the exhibition complements La Prairie's latest launch seamlessly. Housed in an art-worthy, architectural packaging, Skin Caviar Eye Lift's dual phase formulation – a mix of encapsulated golden caviar beads and a gel-cream – is freshly combined with each pump. It joins the brand's legendary suite of caviar-infused products and bears all the hallmarks of the line: restorative and deeply nourishing, helping elevate the way we care for our eyes everyday.