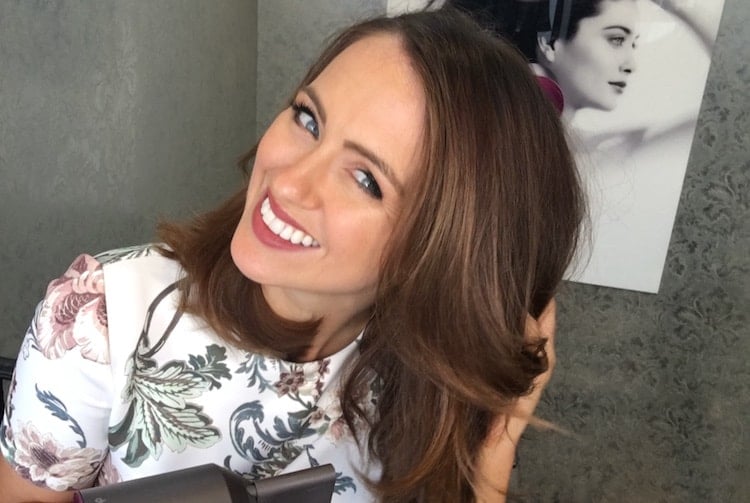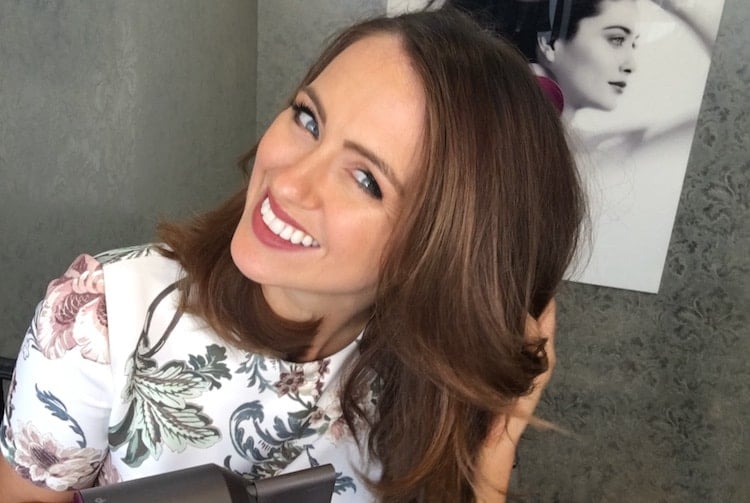 In one of the most anticipated beauty launches of the year, Dyson have rethought the humble hairdryer. It's a beauty tool that hasn't changed drastically in design since it launched over ninety years ago. And, if you think it about it, it makes sense that Dyson – the brand that brought us the bladeless heaters and the world's slurpiest vacuum cleaners – would tackle such a task, since motors and heating elements are what they do very well. I've got the Animal Handstick and it literally changed my whole attitude to vacuuming, so I was pretty excited to give this a go. Anything that claims to shorten a mundane daily task gets my instant interest.
What's different?
The Dyson Supersonic claims to be lighter, more powerful, quieter and not as hot so causes less damage to strands.
What we thought…
It's lighter than most and feels more balanced when you hold it as the motor is in the handle, rather than in the head. Where normal hairdryers have that irritating "KSSSSSSHHHHH" noise, this is more of a "WEEEERRRRR" purr. Kind of like the bladeless hand dryers in the public bathrooms or a vacuum cleaner. A classic Dyson motor sound.
It's comfortable to hold, with a matte finish that's easier to grip than glossy plastic, which can be a bit slippery if your hands are damp from your hair.
There is also four heat settings, three speed adjustments and a cold shot function, which are controlled by cute little lit up digital buttons. Being able to control the heat is good as you can minimize the damage and apparently it contains technology that actually measures the temperature 20 times every second, transmitting the data to a microprocessor, which controls the heating element. Very techy.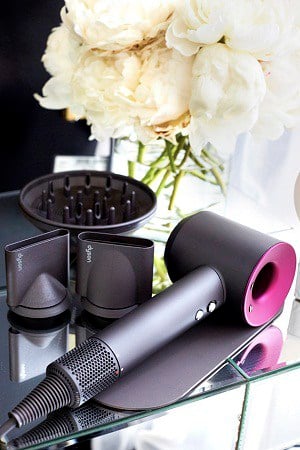 The nozzle (it comes with two) and diffuser are magnetic so they just snap on and they remain cool to touch even after use so you can change at will or mid way through. Hair guru Renya Xydis who hosted the launch at her salon and is Australian ambassador for the product said that this was a major game changer for her as she constantly changes the angle of the nozzle as she blowdries. She also said that it's lightweight design has taken a lot of strain out of her wrist and back. I could totally see how even a couple of grams difference would make a difference when you're blowdrying hair all day.
All in all, I feel like it took less time to dry my hair, but maybe it's just because I was having so much fun.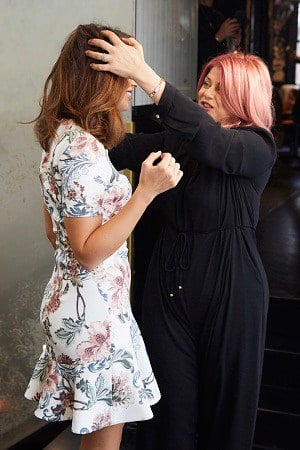 The Verdict
If you can afford it, go for it. It's expensive but the technology is pretty impressive – apparently Dyson spent 50 million pounds perfecting it, so I guess someone has to pay for all that research and development. True Dyson fans will get a kick out of owning the latest piece of gadgetry and it's a sound investment for the professional, for those with particularly hay wirehair or who blow dry their hair daily.
Story by Sigourney Cantelo