From the moment we arrive at Nanuku, it feels like we've come home. If home could possibly be a Five Star resort in Fiji (one can only dream!). Situated on the picturesque Pacific Coast - south of the main island of Fiji, Viti Levu - Nanuku would be a pretty exceptional place to call home. With 37 palatial villas dotted across 550 acres of lush tropical gardens and a private 3km stretch of beach, it's both expansive and achingly beautiful.
We pull up in our transfer from Nadi airport a little travel-weary but are quickly swept up in an elaborate and heartwarming induction. After a full 'warrior welcome' with drumming and singing, we're given young coconuts to drink and are led on a tour of the resort with the genial Josh, who points out the pool, activities hut and restaurant and finishes by welcoming us earnestly into our new Fijian family.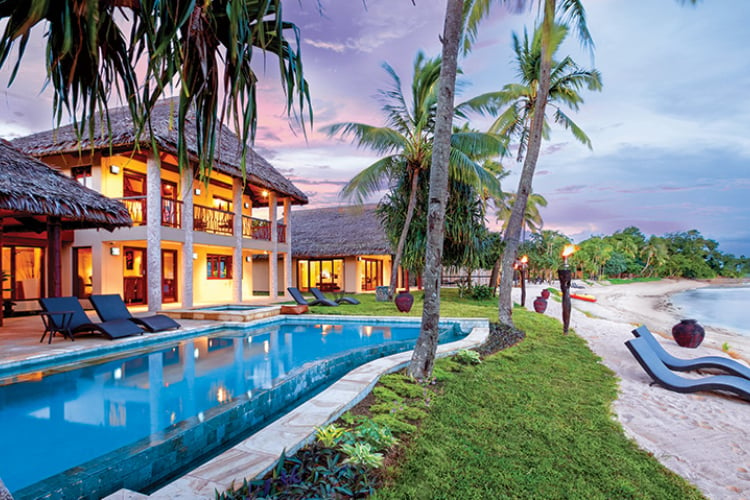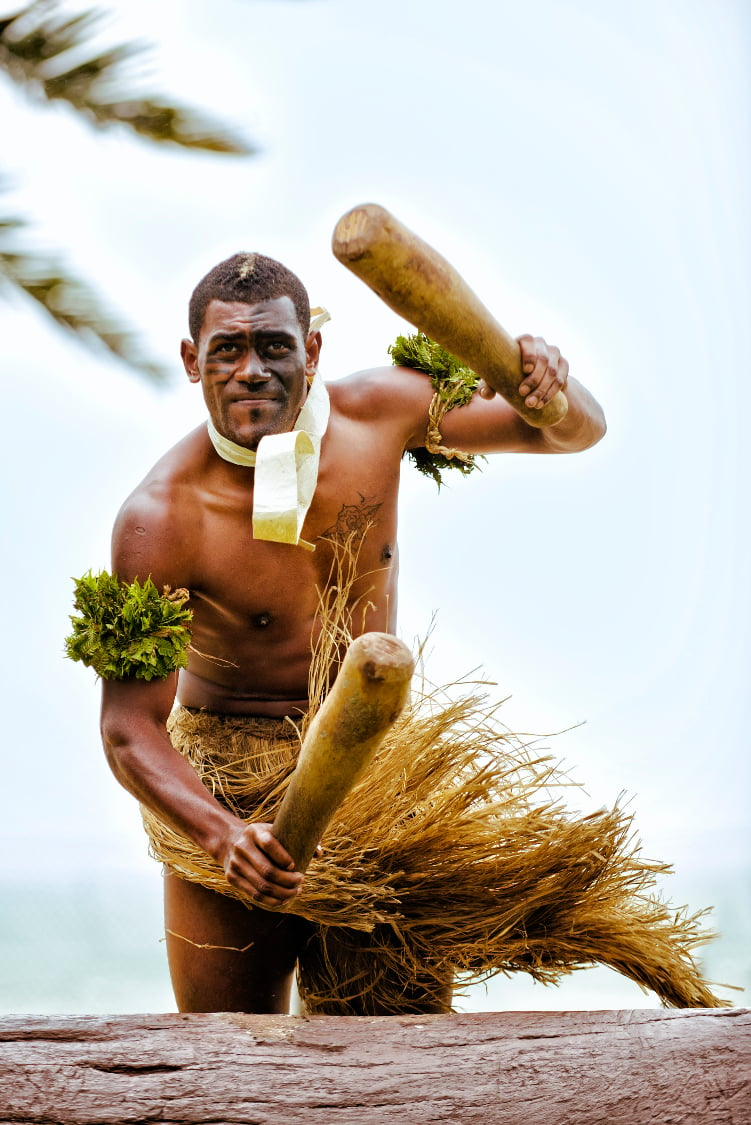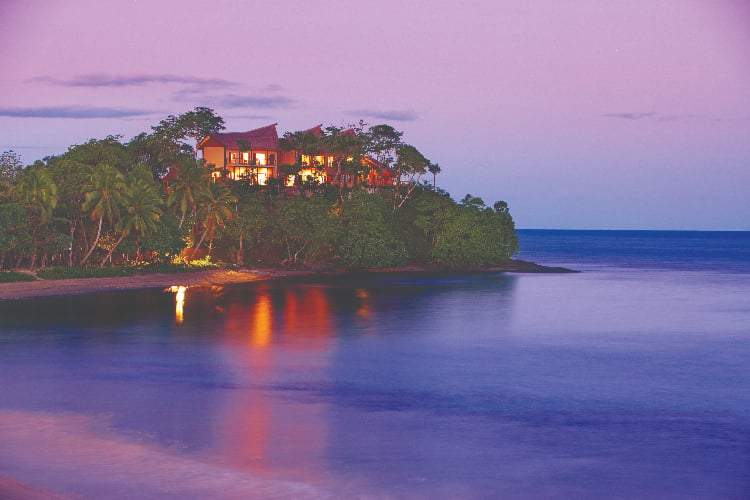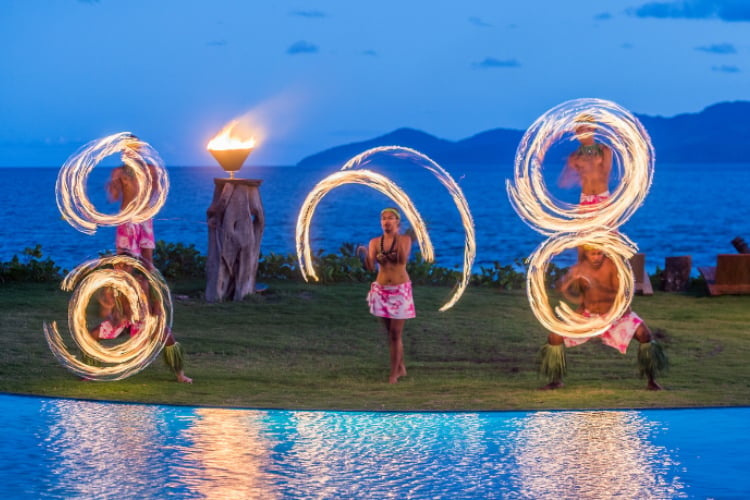 The sentiment continues when we arrive at our new home. There, hanging on the door of our villa is a handwritten sign from the team welcoming us to their little piece of paradise. And parked in the driveway is a bike for each of us to explore the resort. The kids are given shell necklaces with their names on them and ushered away to the kids club to by their new dedicated nannies – Va and Nanda – who will be on hand to play with them throughout our stay. In fact, the the nannies are available to help with the kids at no extra cost. Damien and I look at each other in wonder. Surely this can't be real?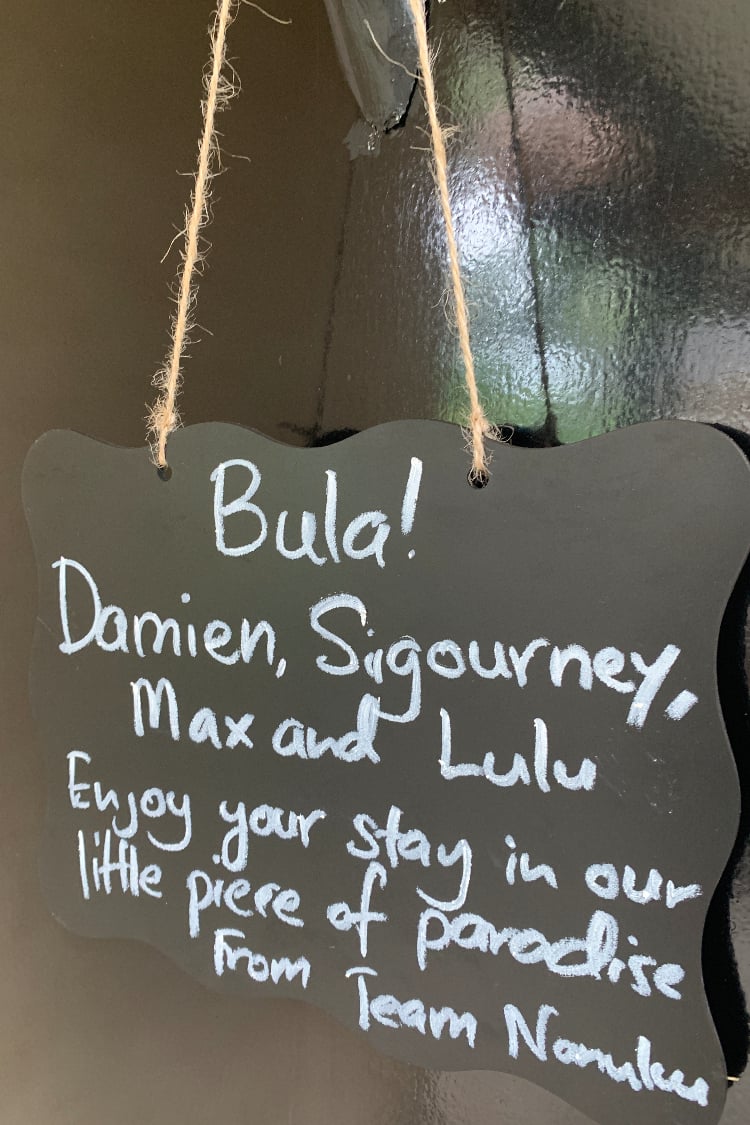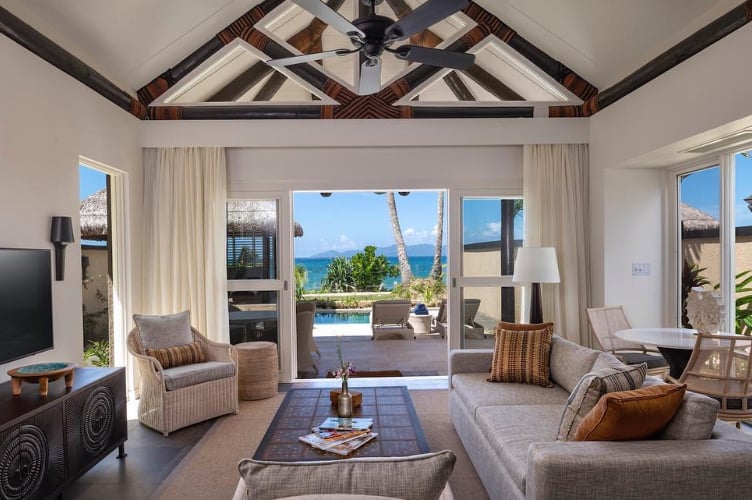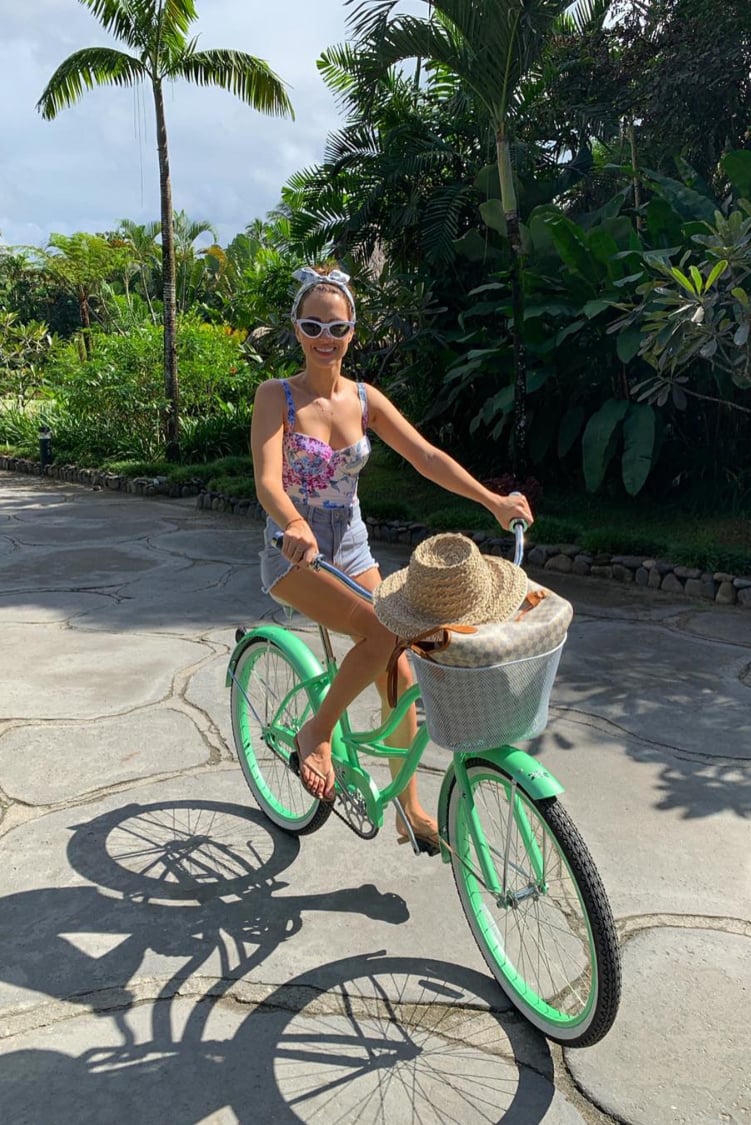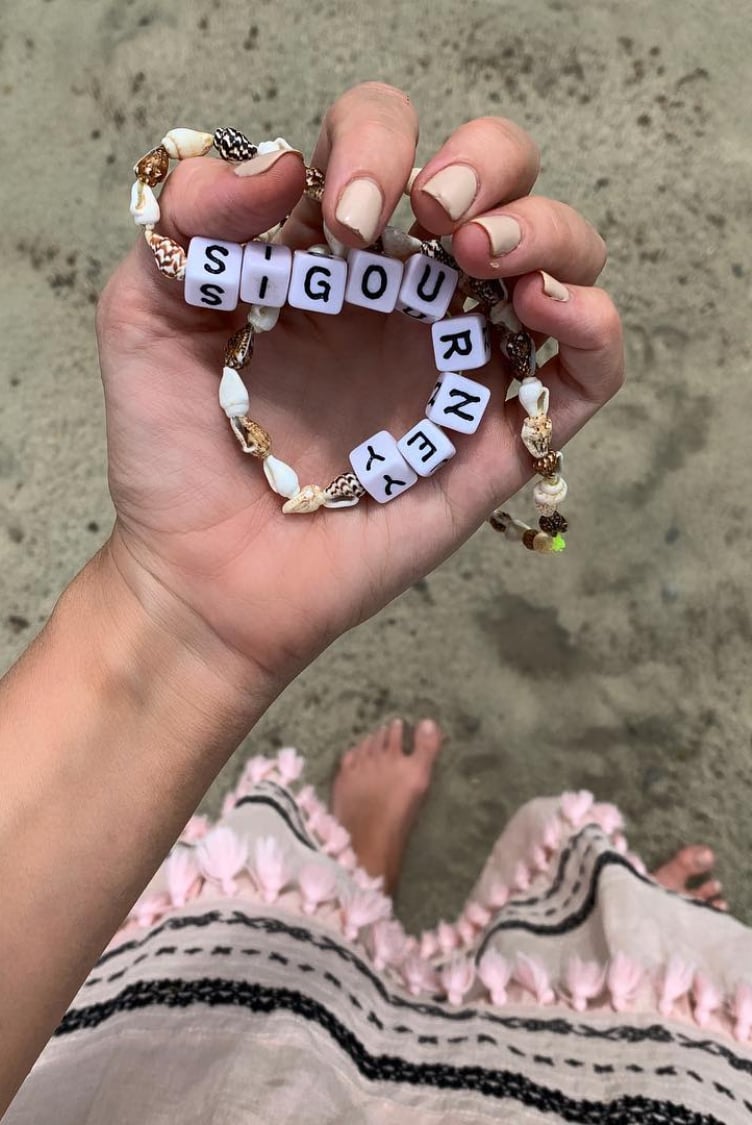 We explore our villa in peace. Ours is in the new section of the resort that has just been built and we're the first to stay here. There's a sparkling plunge pool with cushy daybeds and a huge outdoor dining table. I peer into the kitchen cupboards, admiring shiny new SMEG applicances and coo over the laundry with a washer-dryer, thrilled that there won't be any exorbitant dry cleaning costs to consider. The kids have their own room and bathroom, and ours has a generous bath that enjoys a view out to the ocean. Our bedroom opens onto a balcony with views out to the beach and palms that are turning peachy in the glow of sunset.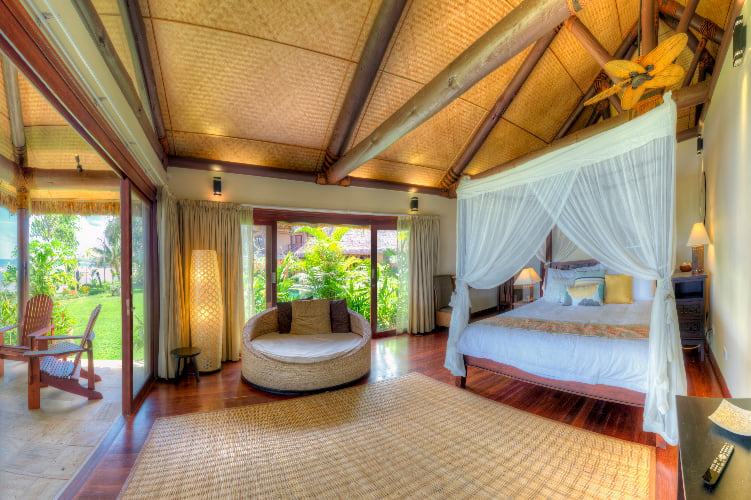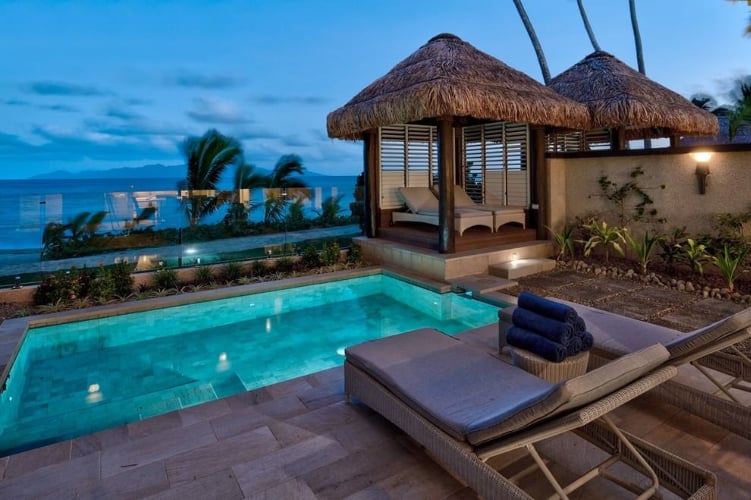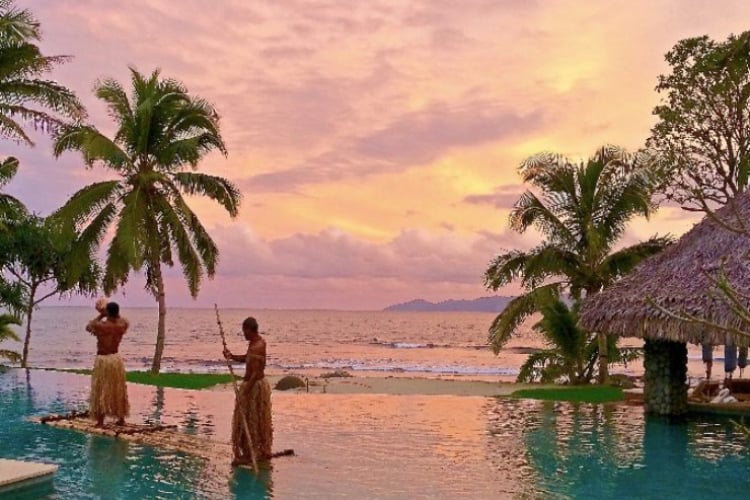 Va and Nanda tell us that the kids are happy to eat with all the other children so we have the evening to ourselves. Again, swapping incredulous wide-eyed looks at one another, Damien and I head upstairs to dress for dinner. At the restaurant we linger over the three course menu while we sip on our mojitos. We are on the meal plan option, which means all food is included. It's always such a joy not to even think about the cost of food on holidays (we all know how quickly those $40 club sandwiches by the pool start to stack up!). And, as we taste our mains (slow cooked lamb shoulder and tortellini with burnt butter) we openly thank the F&B Gods. Fijian resorts are not always known for their lamb, but this is exceptional. Fresh, local produce that is both lovingly prepared and creatively presented. Once again, you can actually feel the staff's love come through.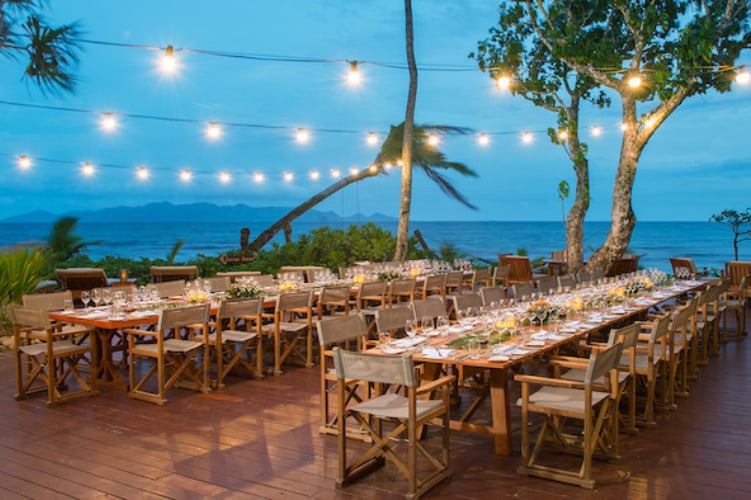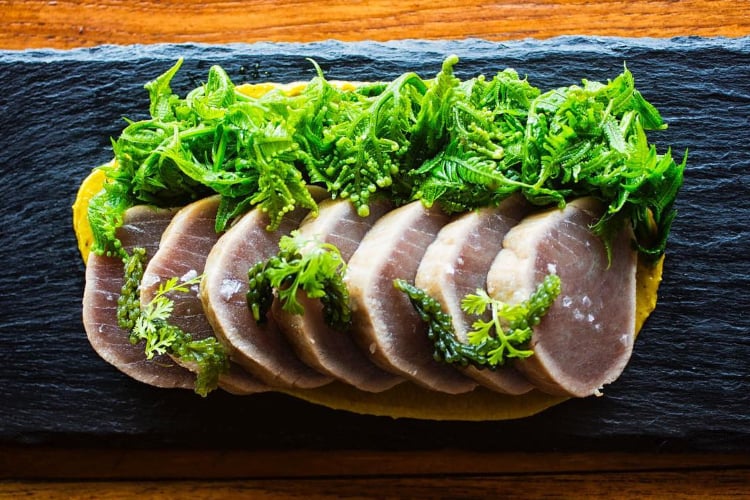 The next day we take a boat trip out to Nanuku Island accompanied by a guide, and with Va and Nanda in tow, to help entertain the kids. Nanuku has a five-to-one staff-to-guest ratio, so every experience has that next level of service. The team set up a little table and a picnic lunch and we spend a magical afternoon snorkeling and hunting hermit crabs. In the afternoons, the storms come in (it's April – end of the rainy season) which creates an incredible atmosphere in the sky and cools everything down. It's a nice chance to head back to the villa, take a bath, read a book and reset for dinner.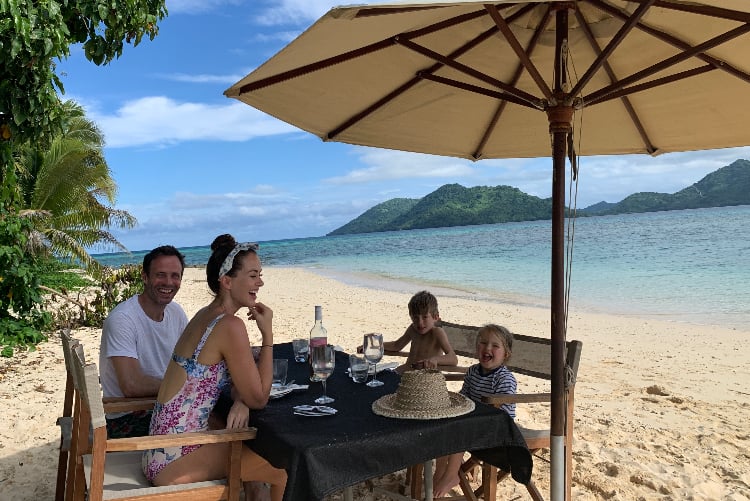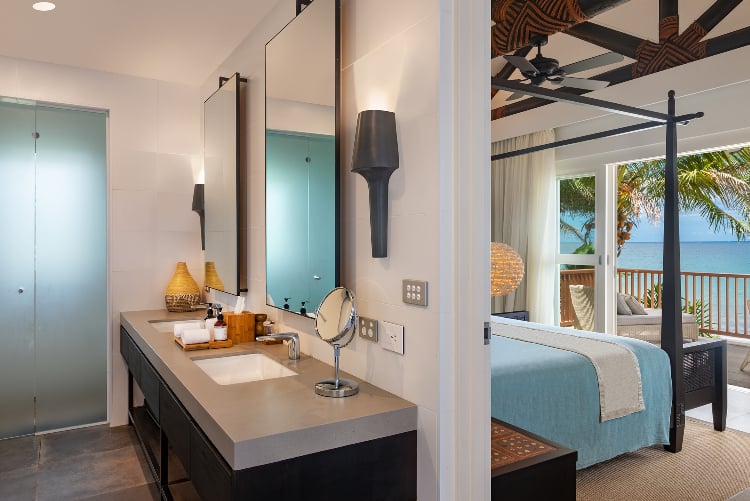 The feeling of being welcome never gets tired. Everywhere we go we are greeted with a gutsy "Bula" by staff, who also seem to know all of our names. Lulu is like a rockstar wherever she goes the ladies cry "Lulu!" and sweep her into their arms, showering her with kisses. The Fijians are known for their hospitality and for being great with kids but this is truly exceptional. I start feeling devastated at the concept of leaving and we're only one day in.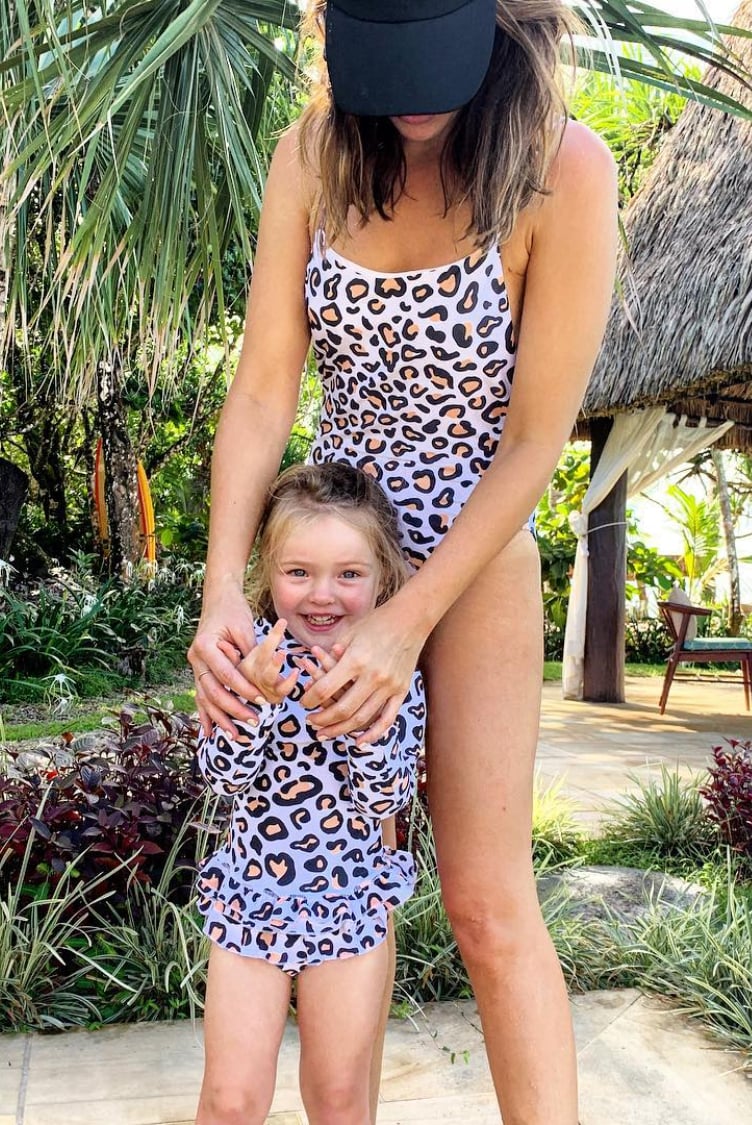 The next few days roll by in a blur of activity tempered by delicious moments of stillness. Nanuku is situated on the Adventure Coast and there are experiences aplenty for those who are so inclined. Damien and I do a Fijian food safari, which includes a trip to the local market before heading back to the resort to learn how to cook Lovo style. We make a Fijian fish ceviche in coconut milk and lime garnished with sea grape caviar and chilli, which is one of the freshest, most delicious things I've tasted.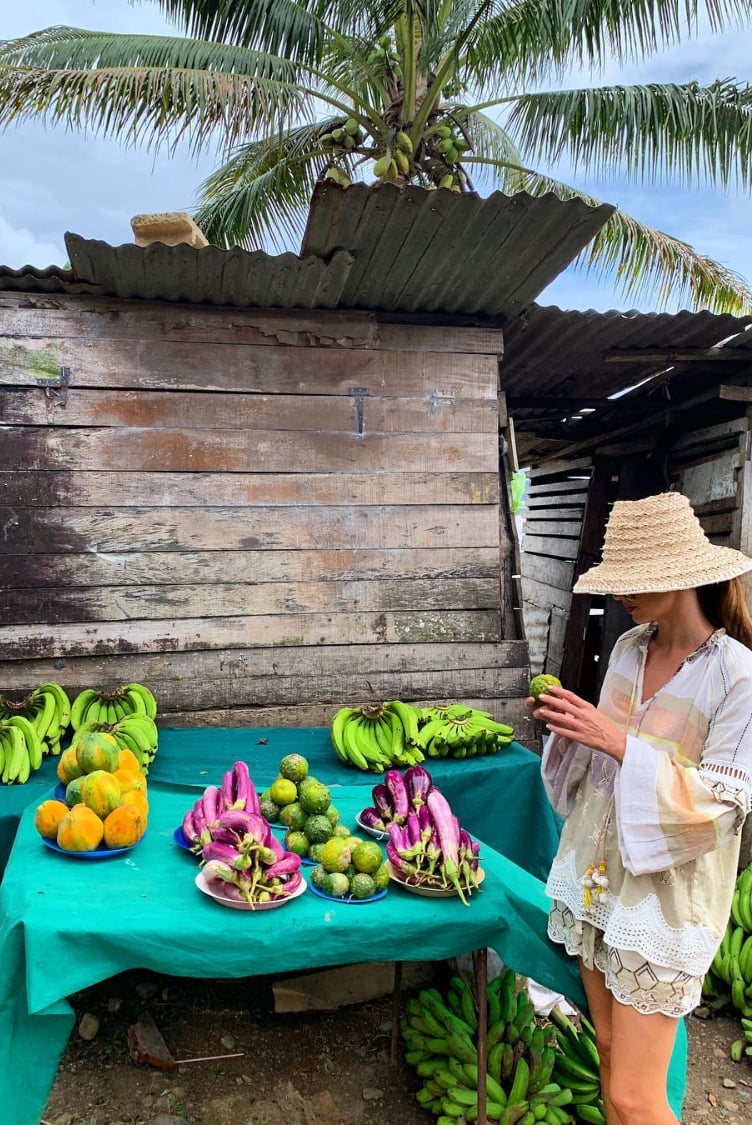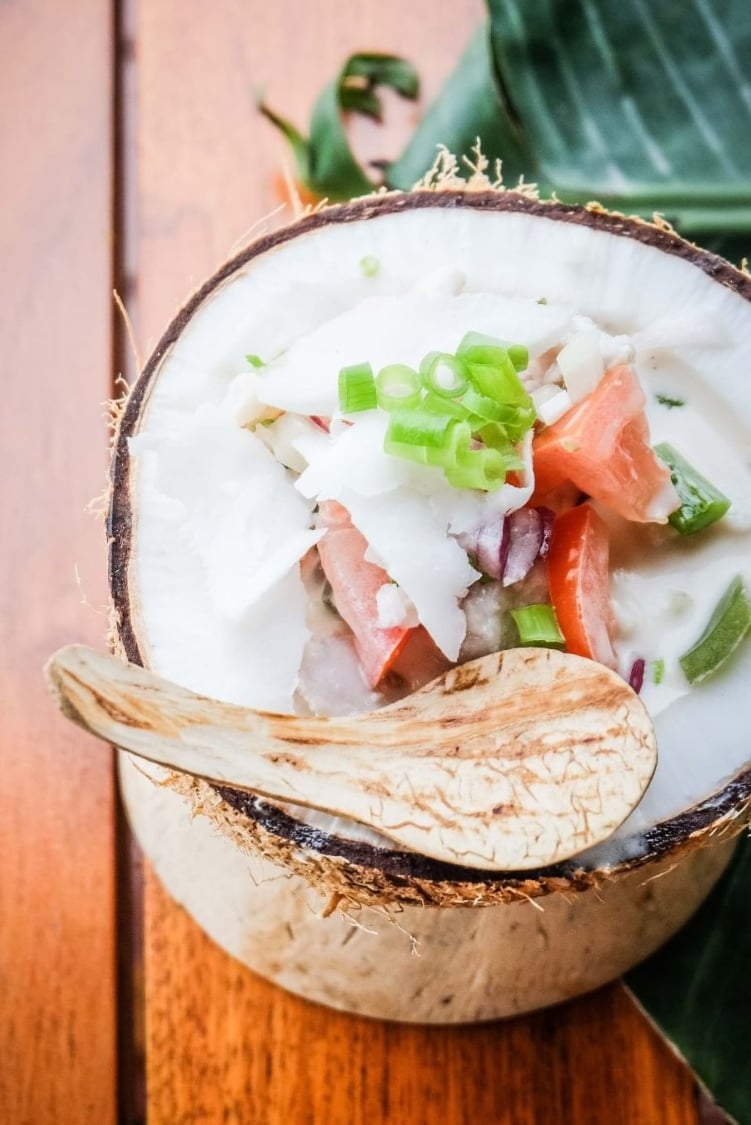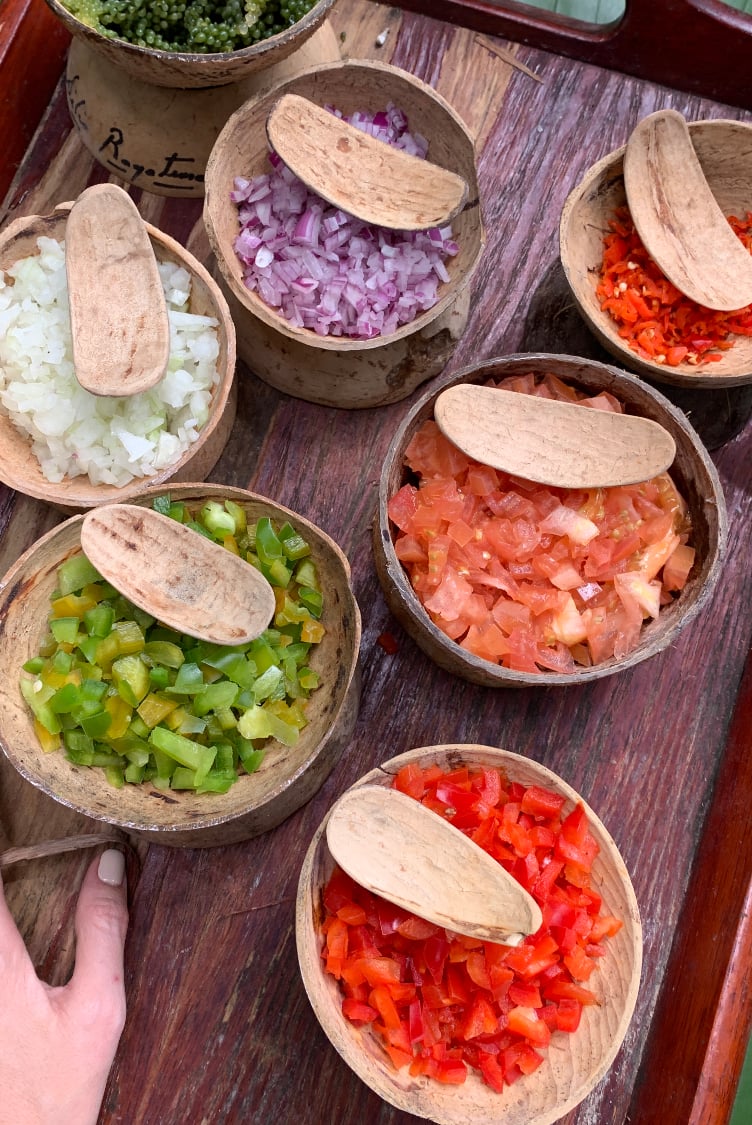 One day Damien and Max take a Judo lesson with resident fitness expert Sisi Nasiga, who competed in the 2012 Olympics. Within an hour they're flipping each other on the mats and laughing hysterically. Sisi also leads us in morning yoga session on the beachfront. Looking out at the rocks and coral gleaming golden at low tide, feeling my body unfurl weeks of ignored tension is such a beautiful way to wake up and start the day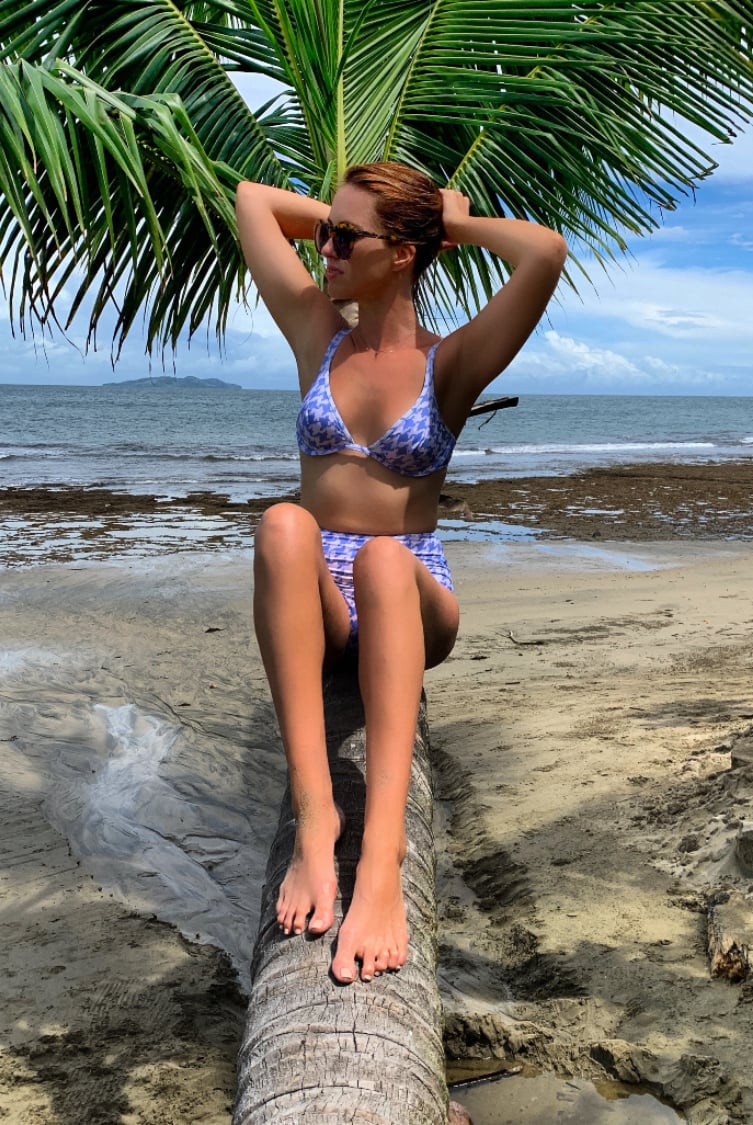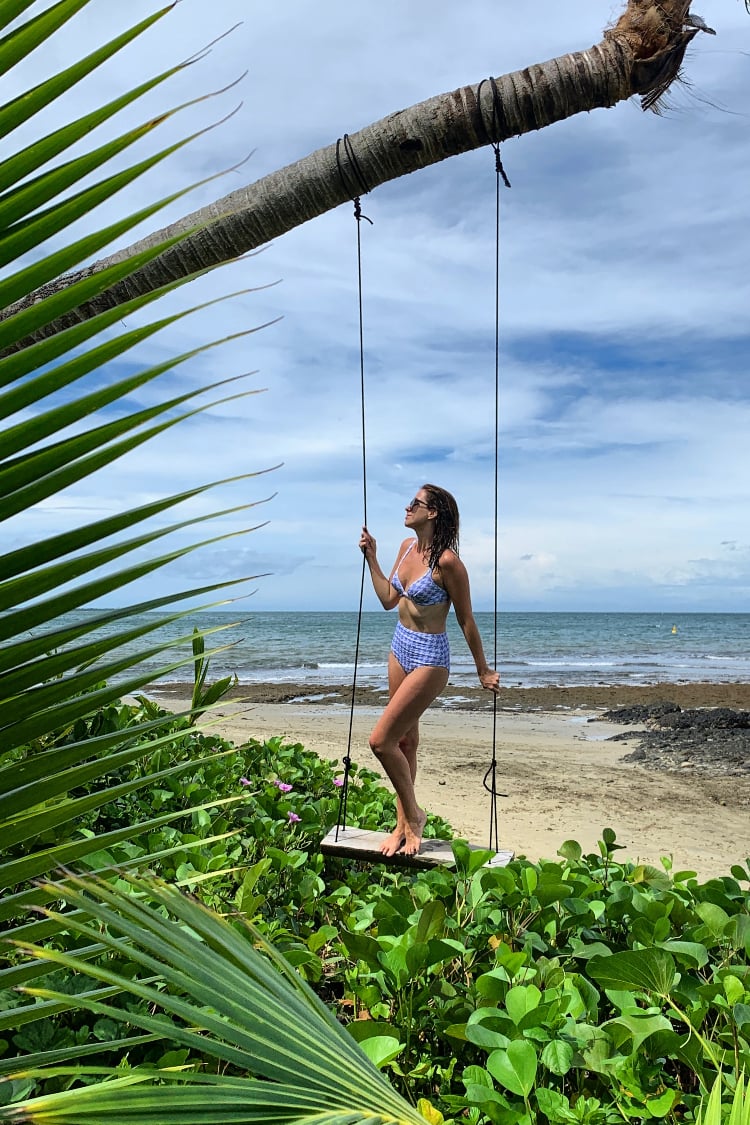 One day we join a group of staff and guests to plant mangroves with the guidance of Nanuku's resident marine scientist who educates the children about mangroves, while also highlighting the resort's other sustainability projects such as their organic fruit and vegetable nursery which is fertilised with organic compost, the Nanuku beehive that generates 8-10 litres of wild honey per year, and the resort's chicken coop that invites guests to choose their own eggs for breakfast.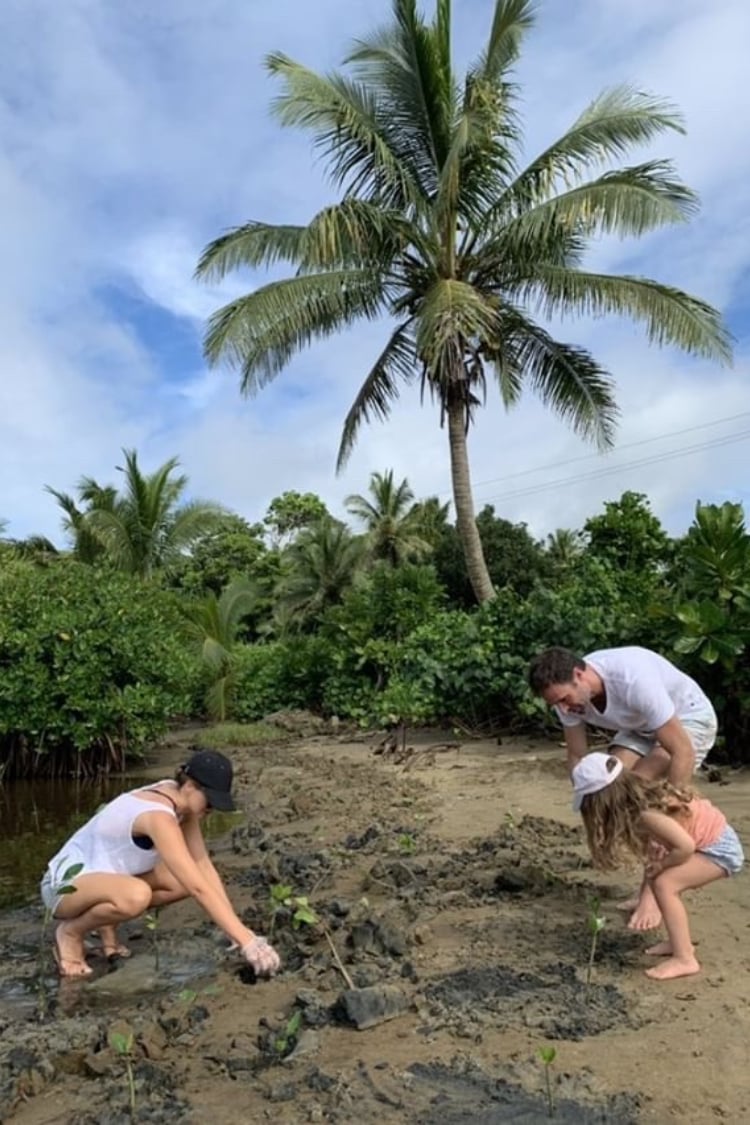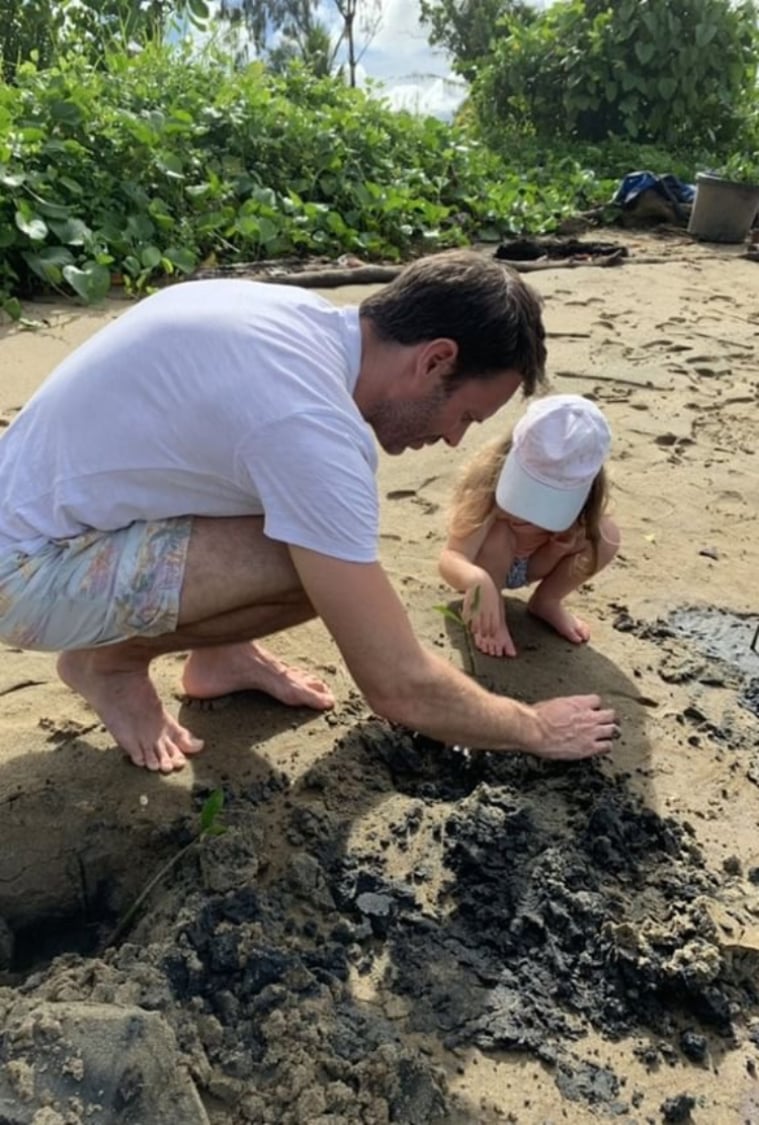 On the last day we head offsite for an incredible river tubing expedition up Navua River run by a local supplier, William, out of his home, with his sons and nephews who help guide us through the day. There are few moments in my life that can compare to the sensation of bobbing and spinning crazily down the Navua river, at the mercy of the rapids. There's such beauty, all around. Behind me, William the tour guide is towing Lulu on her baby tube and I don't feel the least bit worried about her.  Again, we experience that feeling of being so earnestly welcomed and cared for when we sit down and eat a simple barbecue lunch of fish, sausages and vegetables that has been prepared by William's wife and sons.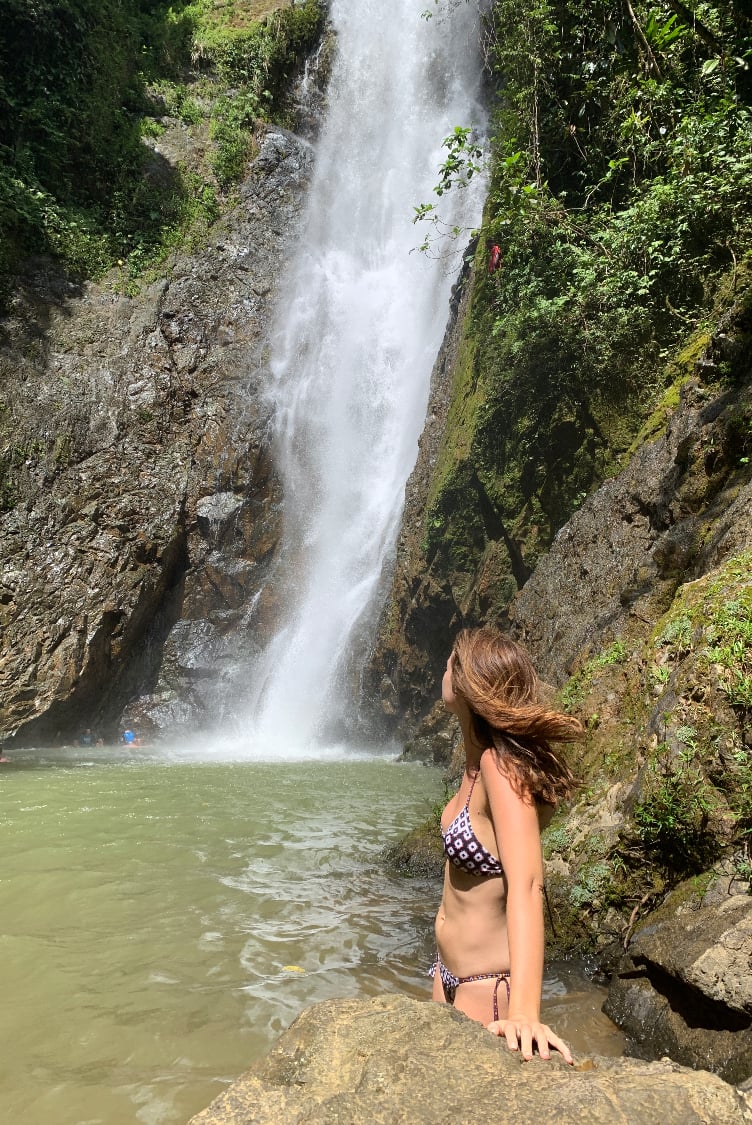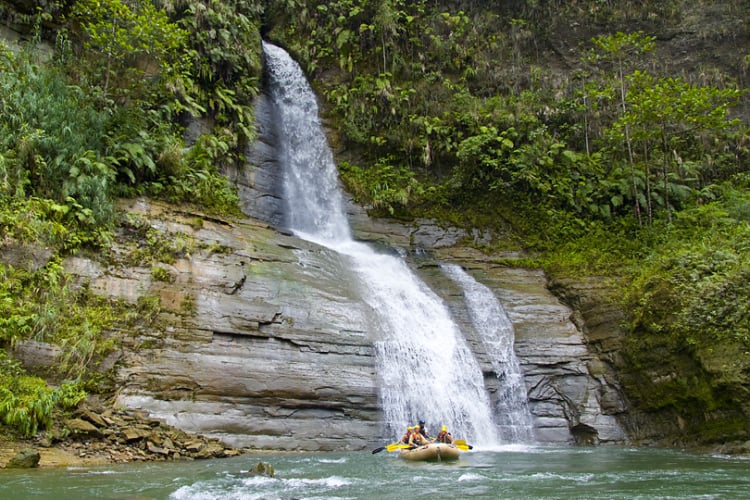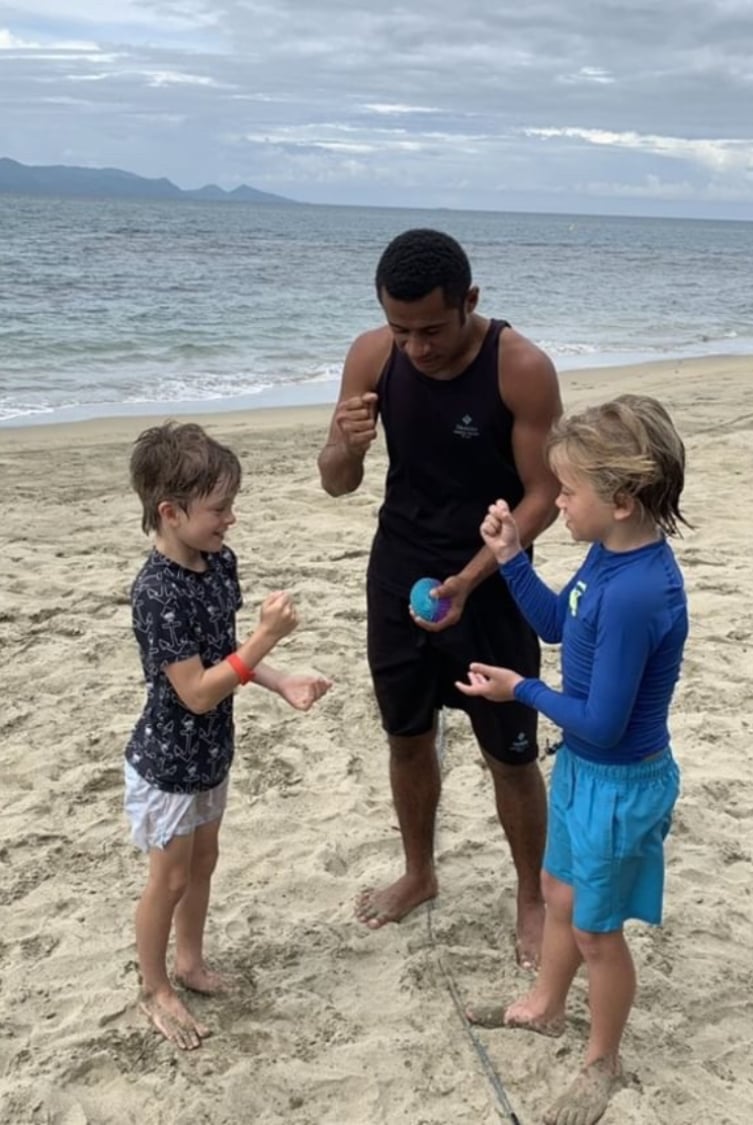 As I tearfully pack my suitcase and prepare to leave Nanuku I realise that it's this soulful, heartfelt feeling that has permeated our entire stay.  This is what make this place – and people – so special. They DO feel like family and this actually feels like a second home. It's little wonder the resort has cleaned up on the awards front. Nanuku won TripAdvisor's Traveler's Choice Best Luxury Hotel in Fiji – with the review site serving up reams of breathless reviews about Nanuku. The general consensus being that the resort makes every guest feel special and like part of the family. Nanuku also took out exceptional ranking in the 2018 Conde Nast Traveler Readers' Choice Awards [5th Best Resort in Australia and The South Pacific] and was the only Fijian Finalist in the 2018 Australian Travel Awards in two categories [Sustainable Tourism Company of the Year and Hotel of the Year]. Accolades that further cement my belief that this is truly a remarkable property.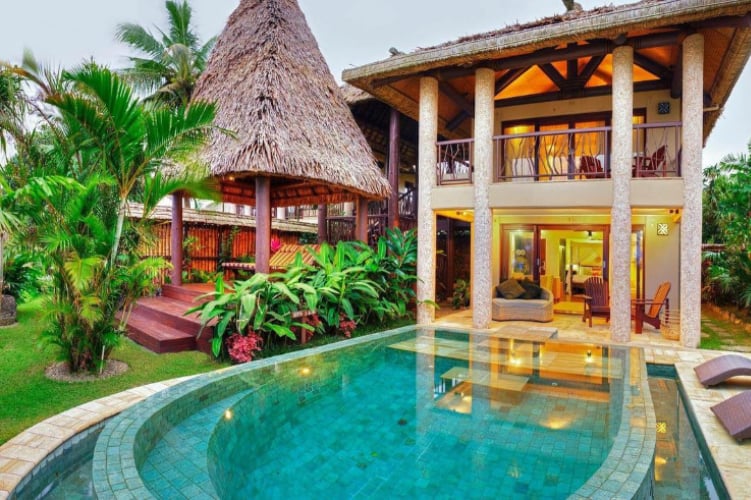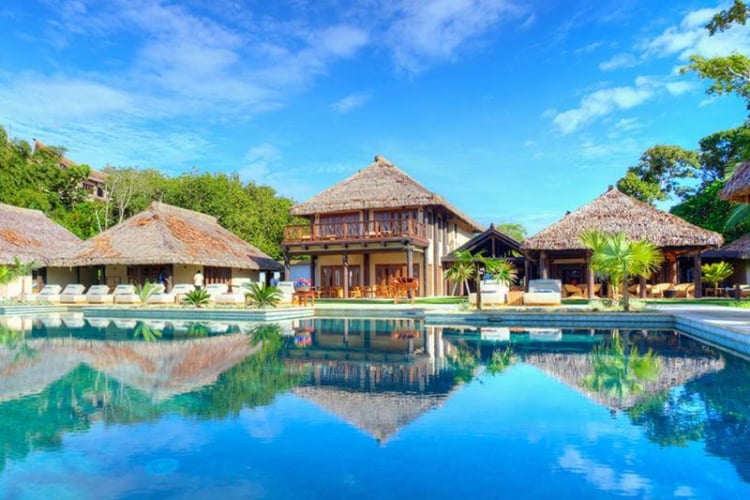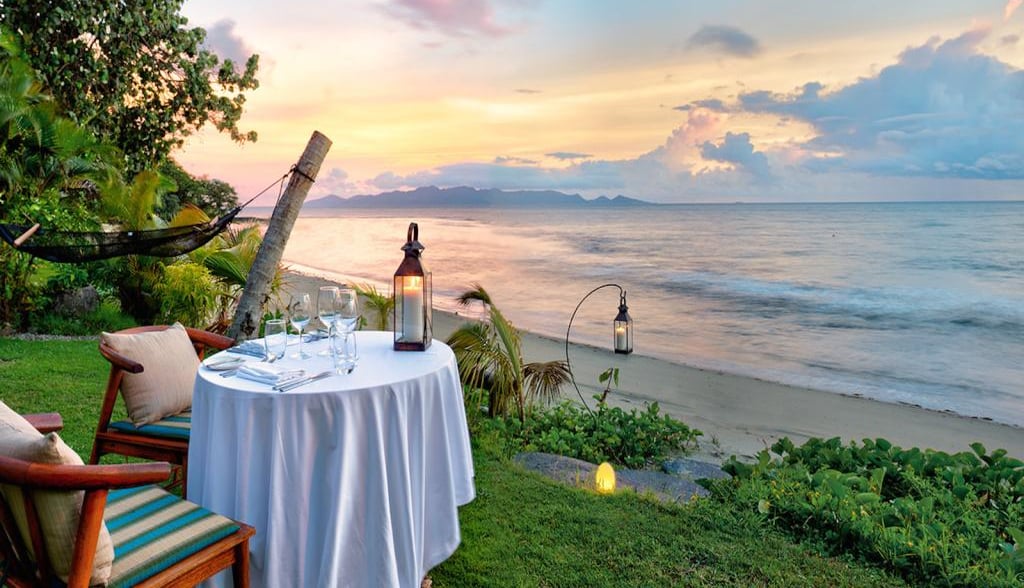 Even now I feel like I haven't done Nanuku enough justice. I've but shone a light on just a few of the incredible experiences that were tiny parts of our magical stay. And that will have to be enough, until we can return and do it all over again. (Max asks me every few weeks when we can go back!) And I guess that's just what holidays are. A string of fleeting golden moments, each precious and jewel-like, that remain in our vault, waiting to be caressed by our memory of them.