Nestled in the iconic beachside property Bells at Killcare, the eponymous Day Spa is a little haven of serene on the Central Coast. In keeping with the boutique resort's crisp Hamptonsesque styling, the spa is housed in a little building off to the side of the car park. While it mostly caters to guests of Bells, it's also open to the public and they offer a variety of packages in conjunction with the award-winning restaurant. Stepping into the warmly lit space of the spa out of the blustery winters day is a welcome relief.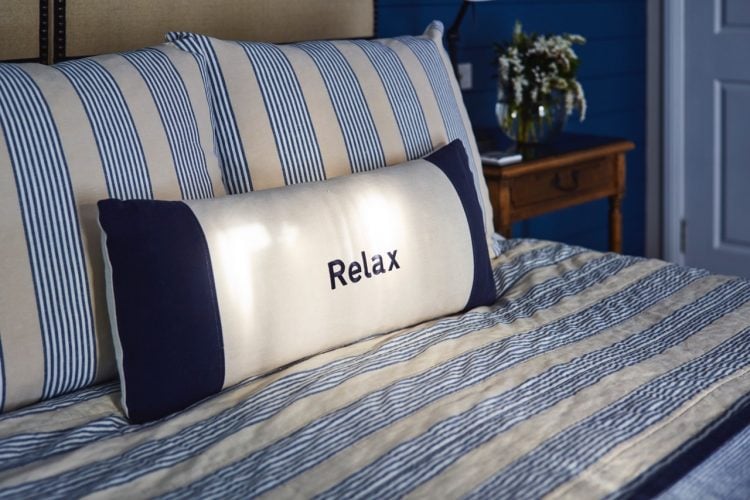 Inside, it's all blue and white linen with tasteful coastal accents.
French doors lead out onto a patio (much more inviting on a summer's day). On offer for purchase are a plethora of natural beauty options from the locally made Bouddi beauty range (named after nearby Bouddi National Park) to Australian cosmeceuticals Aspect and the beautiful organic Aboriginal-inspired L'itya range. There's also Eco-Tan and the vegan non-toxic Sienna Nailpolish from Byron Bay. After a quick change into a terry robe and slippers I fill out my treatment form swiftly. I've booked in for the Li'Tya Kodo Melody Massage – a rhythmic sequence aimed at bringing the body back into balance and inspired by traditional techniques. My therapist Jennifer collects me from reception and leads me through to the massage room.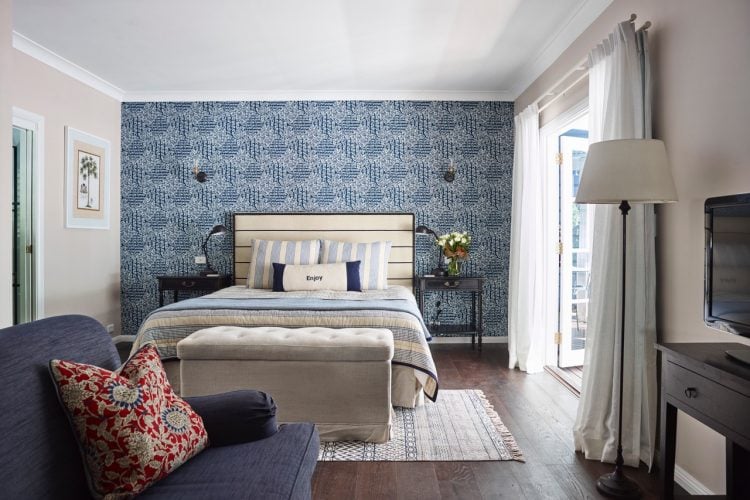 My room is cocoon-like, lit with just the rosy glow from a salt lamp…
Jennifer passes three oils under my nose and I select the Detox blend – a zesty mix of native mint, lemon myrtle and juniper that I hope will kickstart my sluggish winter system. Then, face down and eyes closed I inhale the delicious aroma of burning gum leaves, paperbark and oakmoss in a Coolamon Dish – a smoking ceremony that opens the treatment. This is a micro version of the welcoming ritual they do at Bell's sister property Pretty Beach House and it pays respects to the original owners of the land.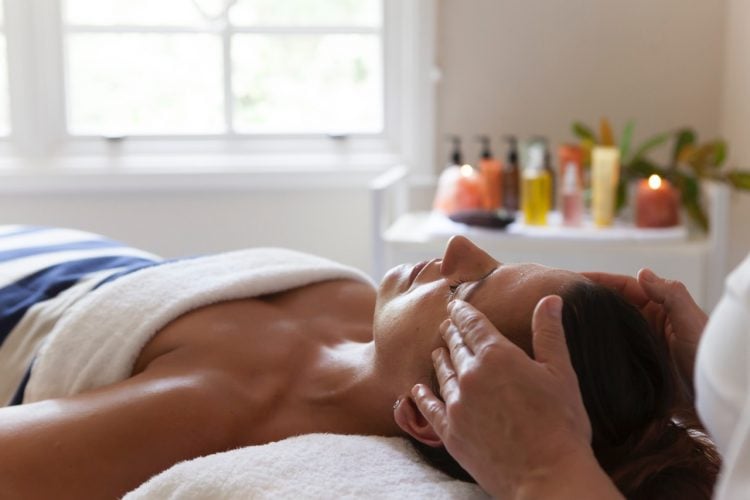 The incense-like effect puts me into a sleepy reverie and I succumb to the rhythmic wave of massage…
There are circular and figure-of-eight movements done with a flat hand, which Jennifer later tells me are designed to move excess energy (like stress, depression and anxiety) away from the heart.
I'm soothed into a delicious state of bliss, to a soundtrack of didgeridoo and tribal song…
barely registering when I roll over to treat the top side of my body. The massage concludes with a lovely facial sequence, Jennifer's fingers butterflying over my long-clenched jaw muscles and deeply furrowed brow, expertly easing out the tension. A final scalp massage brings me back gently from a precipice of sleep and I float into the bathroom to dress. The Spa at Bells is both beautifully designed and run.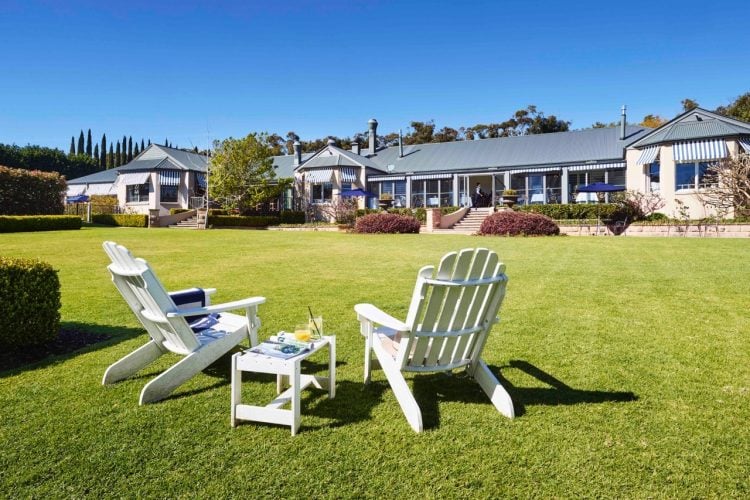 What it lacks in size (there are just four treatment rooms) it makes up for in soul and service.
There's a lovely atmosphere and the therapists are clearly skilled and very knowledgeable. If you're anywhere near the Central Coast it's the perfect pit stop – even better – make a weekend of it and check into a villa at Bells for a total respite from the city.
CONTACT:
Bells at Killcare
107 The Scenic Road Killcare Heights NSW 2257
(02) 4349 7000
https://www.bellsatkillcare.com.au