Actress Isabella Giovinazzo is a Melbourne girl born and bred, and is currently putting her deep love for the city to good use ­– appearing on our screens as an ex-footy-player-turned-WAG-turned-back-to-footy (more of which later) in AFL drama Playing for Keeps, and finding the time to prep for the Spring Racing Carnival. She revealed the cast's all-around favourite skincare and foundation to help ensure the perfect canvas for the cameras, and her top tip for a comfortable day at the racetrack. And we especially liked her honesty in talking about the ways she ensure her emotional and mental health are as fighting fit as her footy-training body.
"I generally ramp up my cleansing, and skincare routine when we are shooting.
We start so early, so first thing I do when I sit down in the chair at about 5am is a five-minute chilled eye mask, followed by a generous amount of eye cream. The fresher I look and feel before we begin applying makeup, the less coverage we have to use, and the more beautiful and comfortable I feel. For work I use Giorgio Armani Luminous Silk as my foundation, paired with Bobbi Brown's Instant Full Cover Concealer. My go to blush is Benefit's GALifornia and we often use the Hourglass Ambient Lighting Bronzer as both an illuminator and an eye shadow. I love being in costume, which of course includes loving my makeup look! But to be honest, after a long day of shooting, taking it all off is delightful. Plus my hair look is entirely tonged, which can be stressful on my strands. Once a week, I leave the makeup bus with both hair and face masks on, let these set while I'm driving, then wash off when I'm home.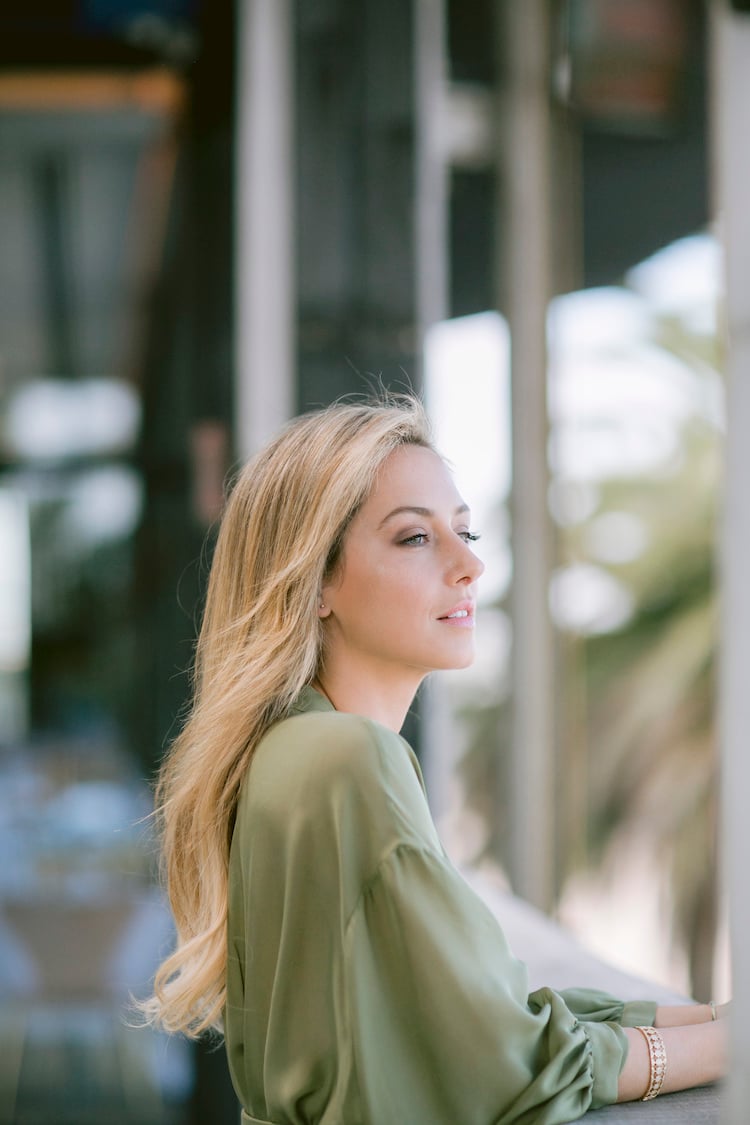 When I'm working, as well as going out and attending events, I like to get creative and try something new. I'm always asking for more lashes, and love to build up the eye. But when I'm off duty, it's very simple.
Each day I moisturise my face and body and apply sunscreen. Both my cleanser and moisturiser are Dermalogica – I start with the Special Cleansing Gel then follow up with Active Moist, both of which are staples on set, too.
 My daily makeup routine consists of about five or six products, starting with concealer around the eyes. I have fairly dark under eye circles, and attempt to combat this with water, exercise and sleep… but concealer finishes the job. When I'm off the clock my pick is Nars Radiant Creamy Concealer.  Then a little Hourglass bronzer or powder to blend the concealer in with the rest of my skin tone, as I save foundation for going out. Next is a cream blush, often the Charlotte Tilbury Beach Stick, which is nice and fresh, dewy and blends well. Then mascara and brows – pencil, comb and gel – and off we go.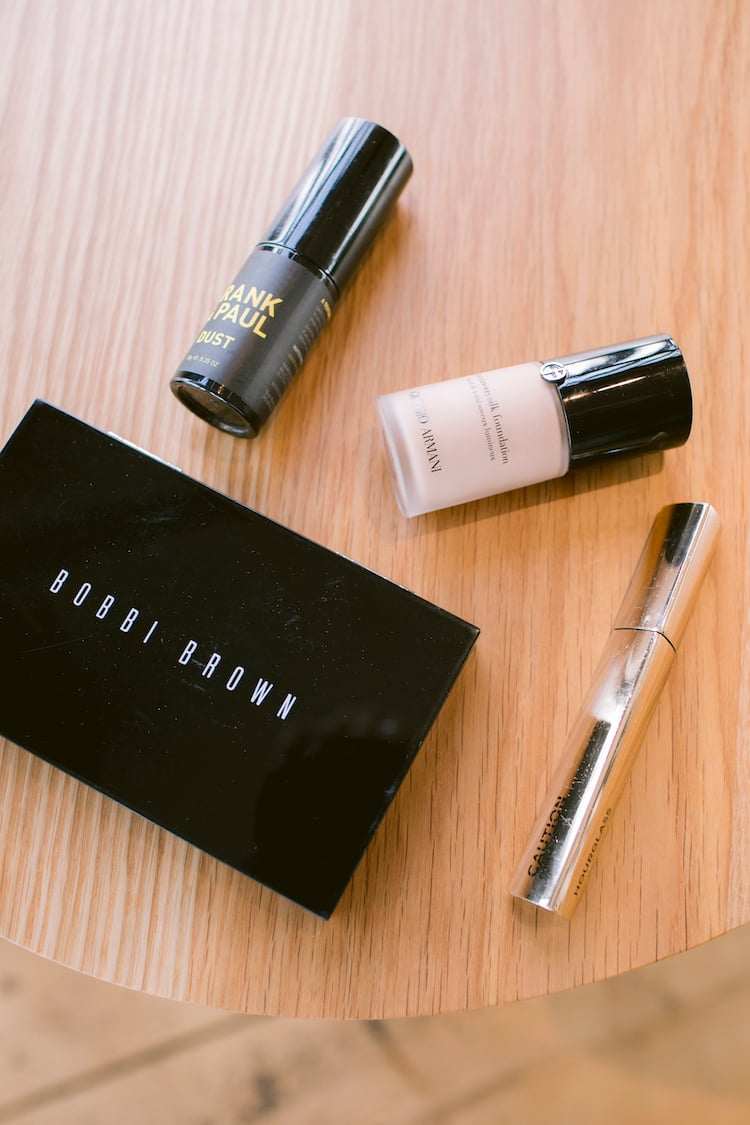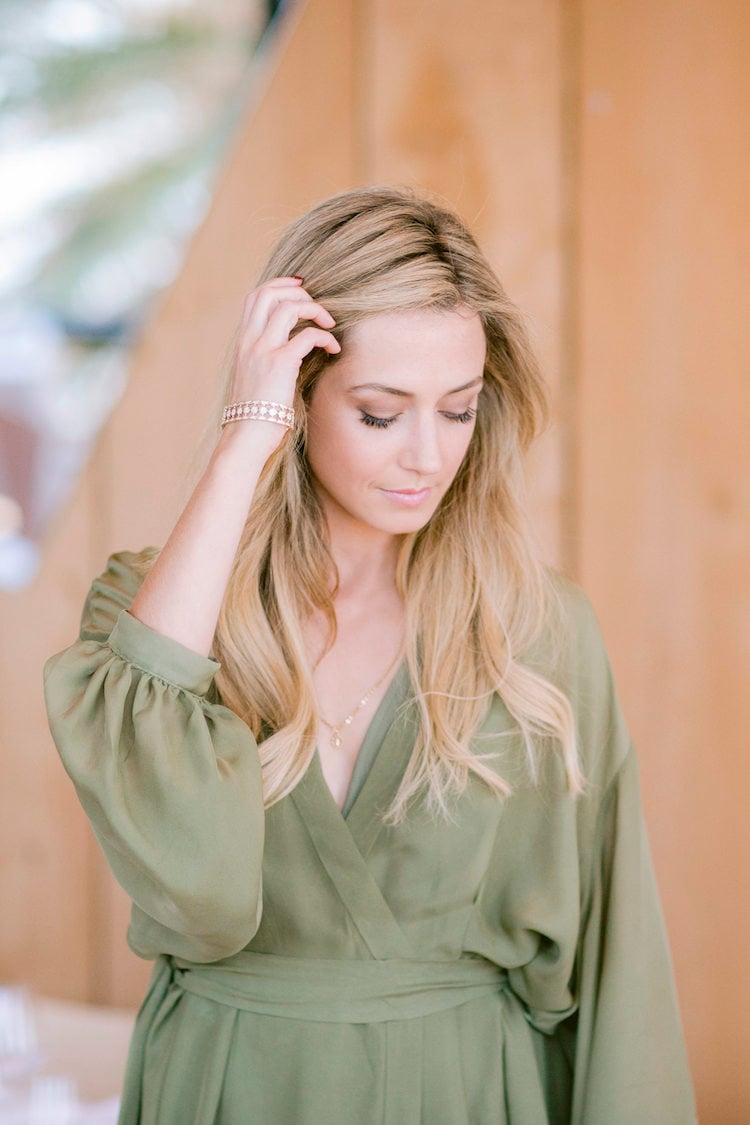 I'm looking forward to Spring Racing Carnival this year, very much! The whole Playing for Keeps gang will be there – it will be wonderful to catch up with everyone just after we finish shooting.
A good pair of sunglasses at the races is a must. I have a new pair of Bulgari shades ready and waiting. I usually steer clear of a bold lip on race days, as the bathroom situation is always unpredictable at the track and getting that outline right on re-application can be tricky! I tend to stay fairly neutral for lip colours in general, opting most commonly for a tone similar to my natural colour, but perhaps a shade or two darker. I'm a sucker for choosing the most elegant shoe over that which is comfortable, a habit which definitely doesn't help when it comes to the races. I've tried numbing spray, but the best thing to do is prevention, when you know it's going to be a long day. Because I like to walk around and see everything, I just play it safe and apply blister prevention bandaids to my heels. In the past I've had to go so far as to borrow scissors from the bar and cut the backs of my shoes out… it's not advisable. Wear the bandaids!
I make fashion and beauty decisions by asking 'does it feel like me?'
 Sometimes 'me' is daring, and sometimes what I feel like is very minimal and comfortable. I'm not going to know until the moment comes.
In terms of fashion, I won't shop very often, but when I do it's all about pieces that are timeless and high quality. Camilla and Marc is a favourite of mine. One day it would be incredible to wear a Dior gown. I'll usually get around in boots, although I'm falling more and more in love with beautiful heels. Everything Giuseppe Zanotti creates is perfection.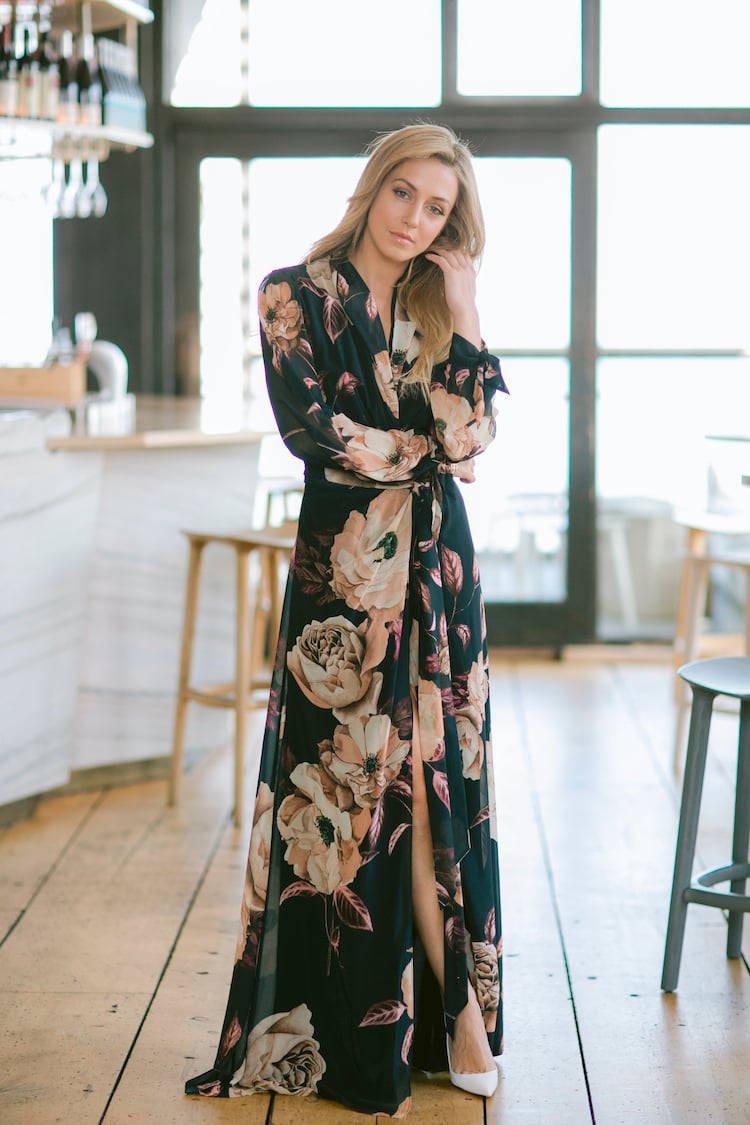 I love my work because I think quality film and television is important. We have an opportunity to represent human nature and tell stories with integrity.
Being on set is the most fun. It's a wonderful environment. During the moments between 'action' and 'cut', I get to tell the truth and anything goes. It's my favourite thing in the world.
Working on Playing For Keeps has been a special experience, as we are creating a new show and building it from the ground up. The producing and directing teams are wonderful; they continue to give us quite a lot of license and ownership. Plus I love football! And the cast are a dynamite bunch. I consider myself lucky to be a part of this team every day.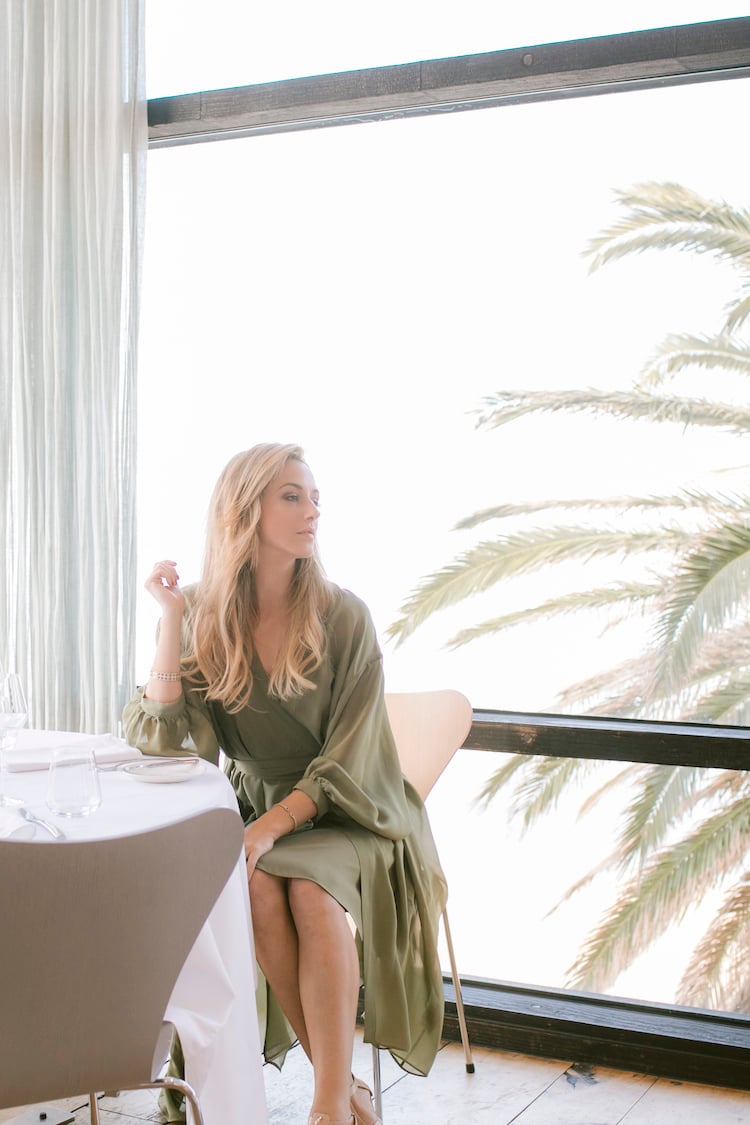 As an actor, sometimes the character look is not exactly what you would choose for yourself.
 So it's very important to remember, while working, that I'm not me, otherwise I can feel uncomfortable or self-conscious and get distracted. For instance, my character on Home and Away wore very heavy eye makeup (a lot of inner-rim eyeliner!) that took me a long time to get used to.
 Even when I do choose my own look, of course I don't always get it right. I've had my time being a little too addicted to a fake tan, which was definitely my most embarrassing beauty moment yet. My very first race day experience involved a fluorescent yellow dress on what was basically fluorescent orange skin. There is still evidence of my own firm 'fashion don't' on the web somewhere.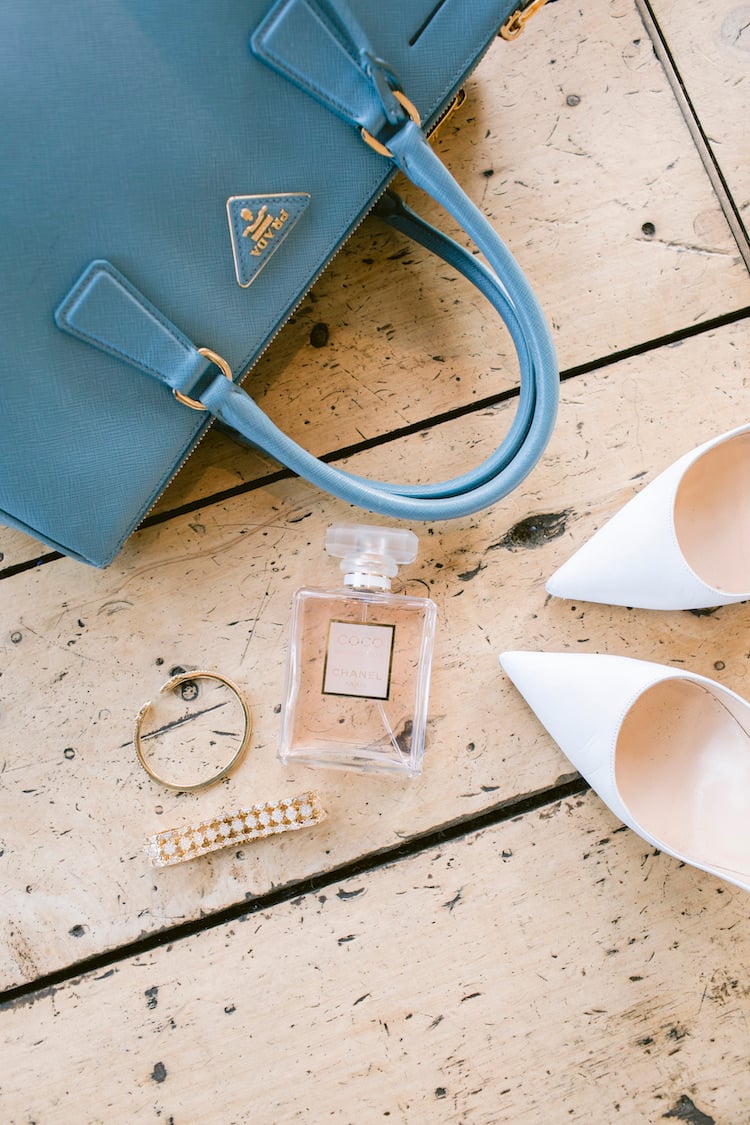 When it comes to beauty, I love it all.
I love when people take a risk. I love tattoos on a person. Or a signature statement hairstyle. And then I also respect the security in oneself that it takes be minimal. Uniformity is such a waste… don't do the same thing as others because you feel you must.
In terms of my own looks, my favourite feature would be my eyes, because they are a few different colours. I also have a strangely muscular back, which makes me happy. But then I do get a little self-conscious about my nose. However, as I'm getting older, I'm slowly realising that maybe it makes sense that it's prominent, because my personality is too. (Who knows who I'd be if I had a different nose?)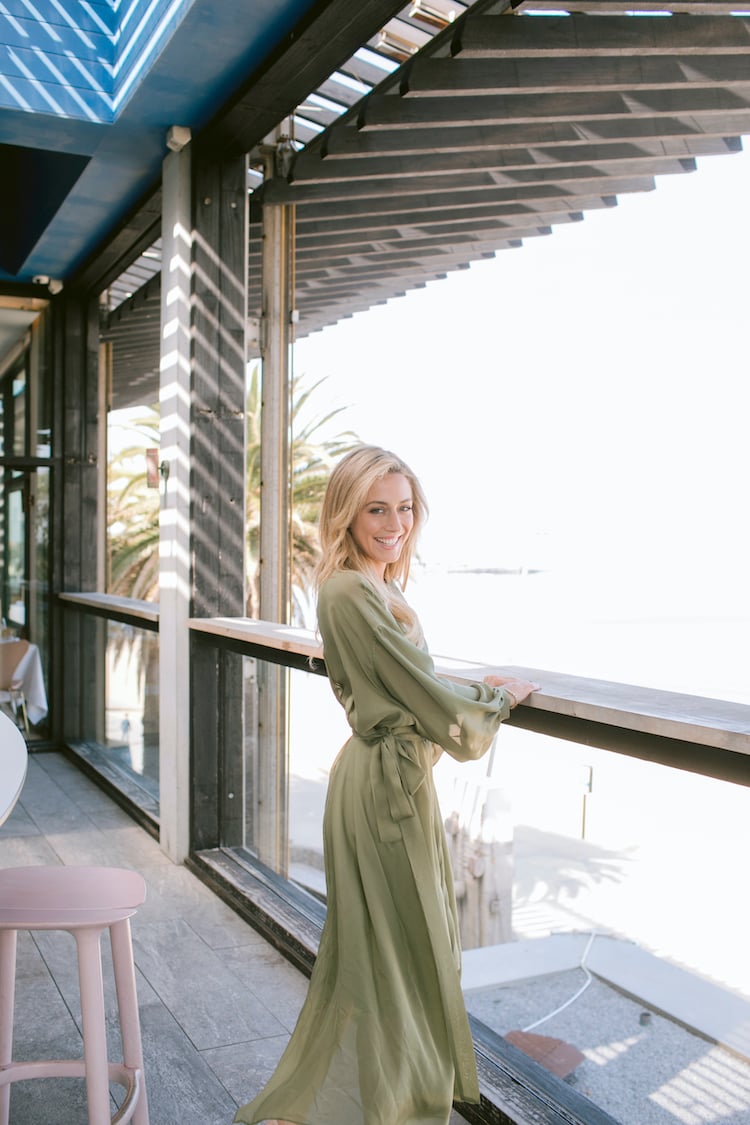 My mum taught me

that beauty is about h

ealth first, appearance second.

She eats incredibly well, grows most of her own vegetables, cycles to work, is asleep by 10. She also doesn't drink. Live as well as you can, there's no other secret – that's what I learnt from my mum. She never wears makeup, but my grandma always did, and still does. She has an elegant style. From her nails, to the lip colours and even accessories – they're all classic and timeless.
I've tried a few different chemical peels. I tried microdermabrasion, extraction and laser therapy, but I haven't stuck with any of it.
I was experiencing a bout of bad skin a few years ago, about the time I finished up Home and Away, and nothing would cure it. I think it was stress. In the end, my skin fix was a combination of medication and going to Greece, where I could really relax and be myself.
I am quite excited to get older, to be honest. Something about having a harder face and toughened muscles and skin is appealing to me. Although I'm not against having cosmetic work done. Who knows what I'll feel like as I age? I'm open minded.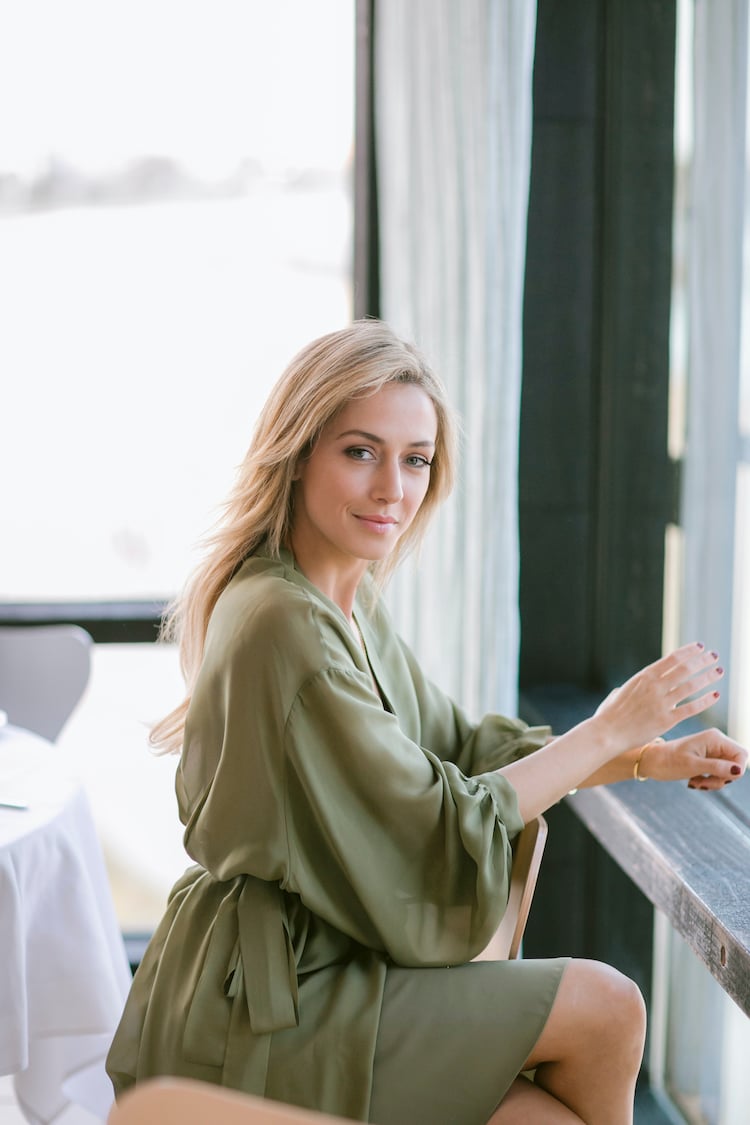 Whatever makes you laugh, do more of, I say.
To relax, I meditate – sometimes guided, or sometimes just simple breath work by myself. I walk a lot. Along the creek, by the sea. Being beside running water is my jam. Watch a good film. Have a meal with my friends and family.
I eat quite well. I rest when I need to. I spend a lot of time with my close friends and family, and I go on many adventures. I put a lot of care into my mental health – I have a shrink, a life coach, and a spiritual guide. Most of the time I can trust myself, but if I need company, I'll check in with someone else.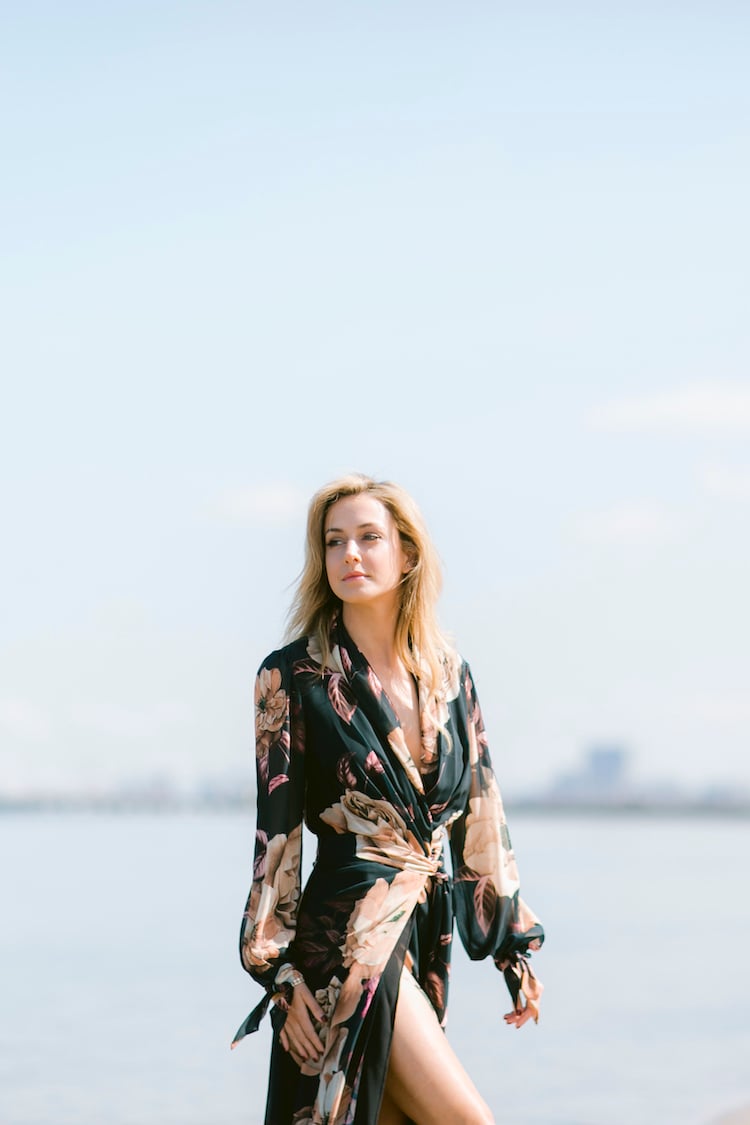 I always wake up early. I'm a morning girl.
I try to drink a couple glasses of water or a tea before I hit the coffee, then run off to yoga. After yoga some more water, as I get a lot of sun and try to keep my skin as hydrated as possible from the inside out. I firmly believe in the power of oxygenating your blood through exercise of any kind, or meditation – anything that gets you breathing properly. And to try to have your food in a way that is as fresh as possible. The less cooked your vegetables are, the more nutrients and water remain. I eat a lot of fish, my favourites being flounder and King George whiting. There are many great pizza spots around where I live, so that happens a lot. Savoury over sweet is my preference, so let's just say I'm a frequent customer at my local Italian deli.
I run a couple of times a week, about 10km. I get to yoga, a pretty intense flow class, three or four times a week. And I play on a local pub footy team, for which we train once or twice a week during season. Now that footy's over and it's getting warm again, I'm back at learning to surf. It takes a while to get the hang of and I've only been on the board a year, but I'm an ocean girl at heart so just getting out there is special, even if I don't catch a wave.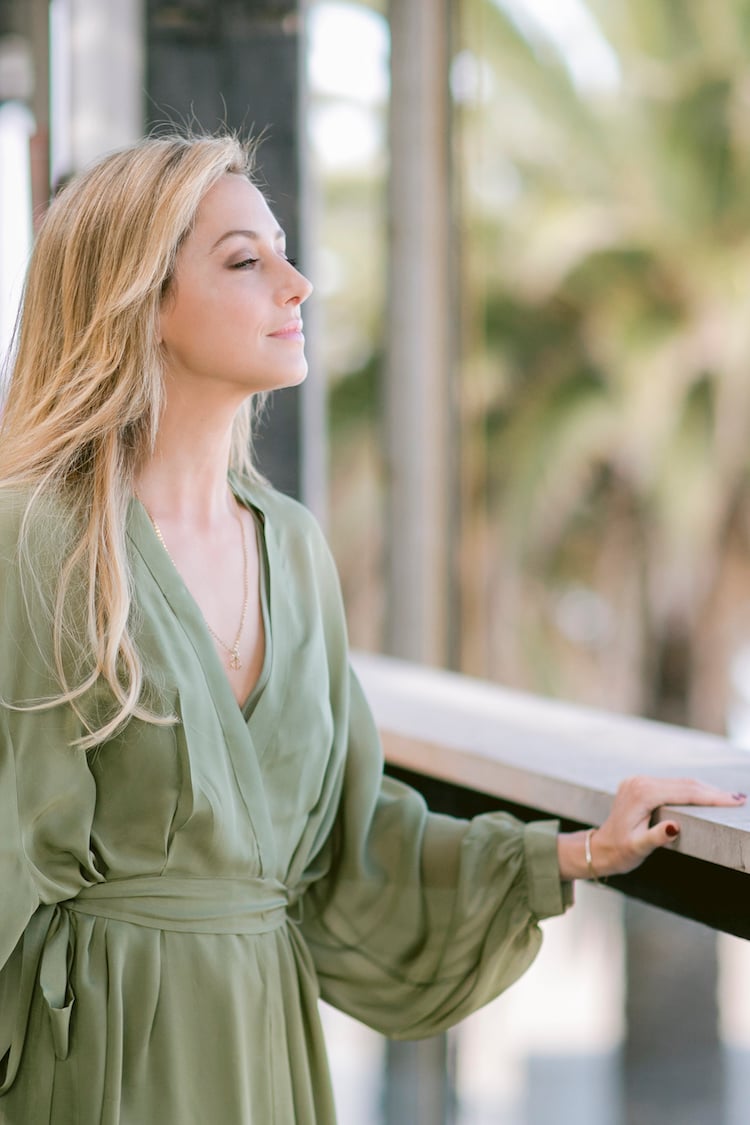 This season on Playing for Keeps my character, Jessie, is returning to professional sport. It's been very interesting to train for.
I wasn't that way inclined as a kid, so I have literally no foundation of ball skills or team sports to build upon.  It's safe to say a lot of effort went into learning these skills. On top of the footy team I joined outside of work, I trained once a week with our resident on-set footy expert, Russell Robertson. It was horrific at first – I'm just so bad – but it's been exceptionally fun. I love learning new skills, and I don't mind being bad. It helped that Russell was so patient, and he got me to see any small improvement as a win. Hopefully they let me play again next season!"