When you first take a look at French-Sicilian stylist Christelle Scifo, it would be easy to label her insouciant – a natural beauty with a relaxed and chic style, she exudes that can't-quite-put-your-finger-on-it ease that French women so often seem to have. Dig a tiny bit deeper, though, and you'll find Christelle has such a serious passion for so many elements of life, that she is utterly inspiring. And yes, she might just have given our favourite answer yet when it comes to discussing diet and exercise. Don't worry, we're not talking your standard 'I eat doughnuts all day and never put on weight', but rather a joyful connection to food and the way her own body moves.
"My beauty look is natural, chic and feminine.
I don't wear a lot of makeup, as I believe less is always more. If I did wear a lot I would only use powders too, due to the sensitive and oily nature of my skin, but powders can end up looking harsh. So instead I focus on a bronzed, natural coverage, long dark eyelashes, a lip in a soft pink or a bold red, and defined brows.
Once I find something that works, I stick to it.
Of course there are brands I love (Chanel, Hourglass, Armani, Estée Lauder, Nars, MAC and Mecca) and if they release new products I tend to try them, but now knowing my skin as I do and what works best for me, I prefer to keep things as minimal, effortless and as easy as possible.
For a special occasion, a red lip is my go to – either Chanel or Nars who both do matte lip tints in rich shades of red. I also rely on my Klorane Dry Shampoopost-swim for salty, wavy, voluminous hair. Two of my favourite makeup tricks are to use lipstick as blush, just tapped along the cheekbone with your finger, and then either Pawpaw Ointment or the French favourite Homeoplasmine as a dewy highlight for the eyelids and lips. Chanel hand cream is always in my bag. I'm constantly working with flowers and after my hands have been in water, they crave an indulgent moisturiser throughout the day.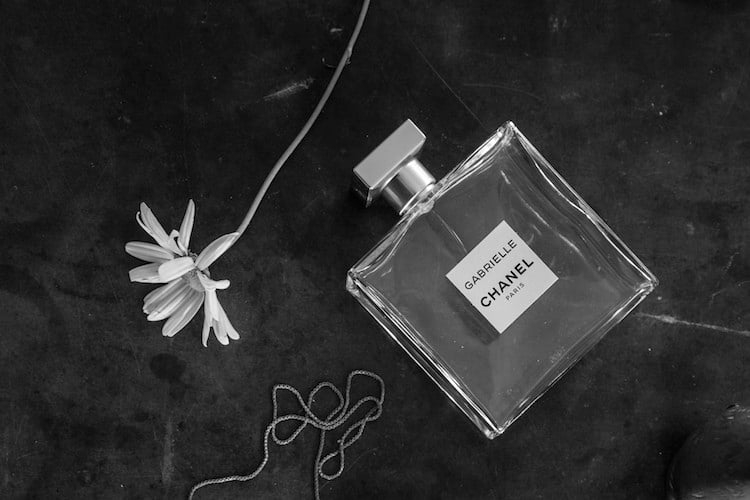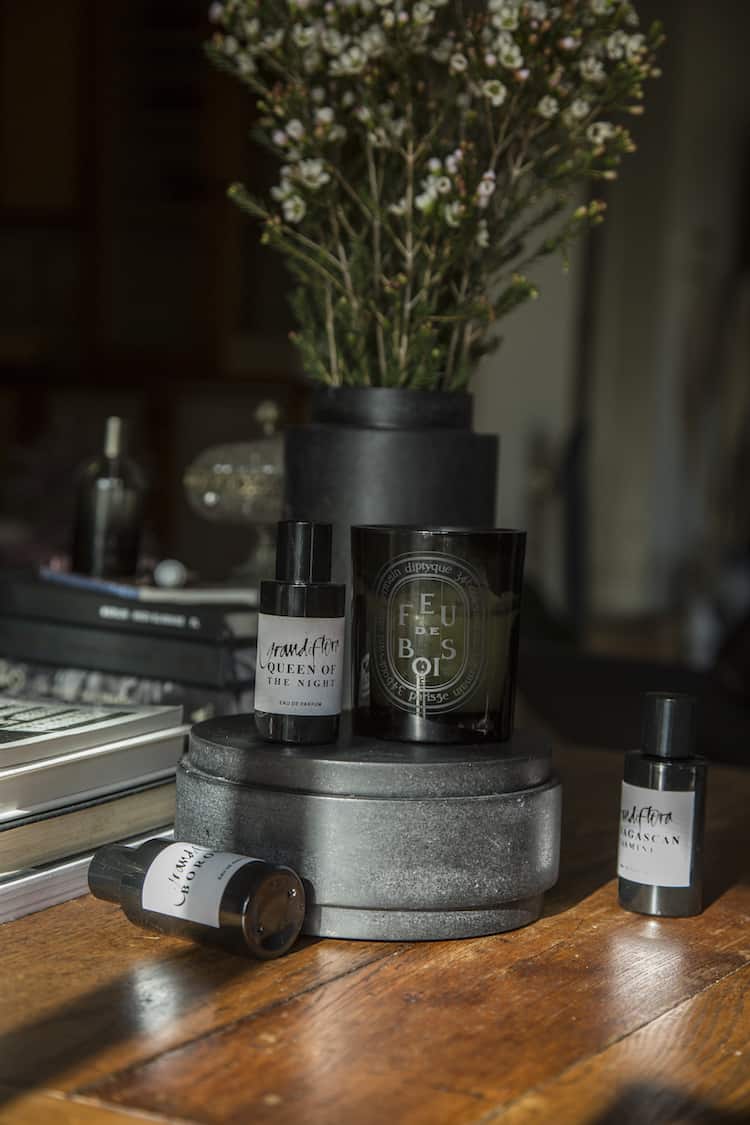 I've been blessed with French girl hair.
Aside from washing it every second day I don't do anything much to it. I have it cut once a year, if that, and use Klorane Dry Shampoo daily and in between washes for volume and oil control. I usually sleep on it wet and let it dry naturally, and wear it in its natural wave.
I have always loved fashion, flowers, beauty and culture.
I grew up as a dancer, studying ballet and music, along with art and design, and was always surrounded by artist aunts and avid gardeners. My childhood was filled with culture and creativity. Alongside and after moving on from dance, I spent 10 years working in fashion and luxury retail and styling, and advising customers. This was my training ground, not just for fashion but for working with people and helping them find their unique aesthetic and image. I evolved to styling full-time at age 25 and launched Fleurette at 28. It enables me to work and create, showcasing all of my skills and all that I care about. It covers but is not limited to creative direction, set design, floral styling, still life, brand consulting, writing and photography.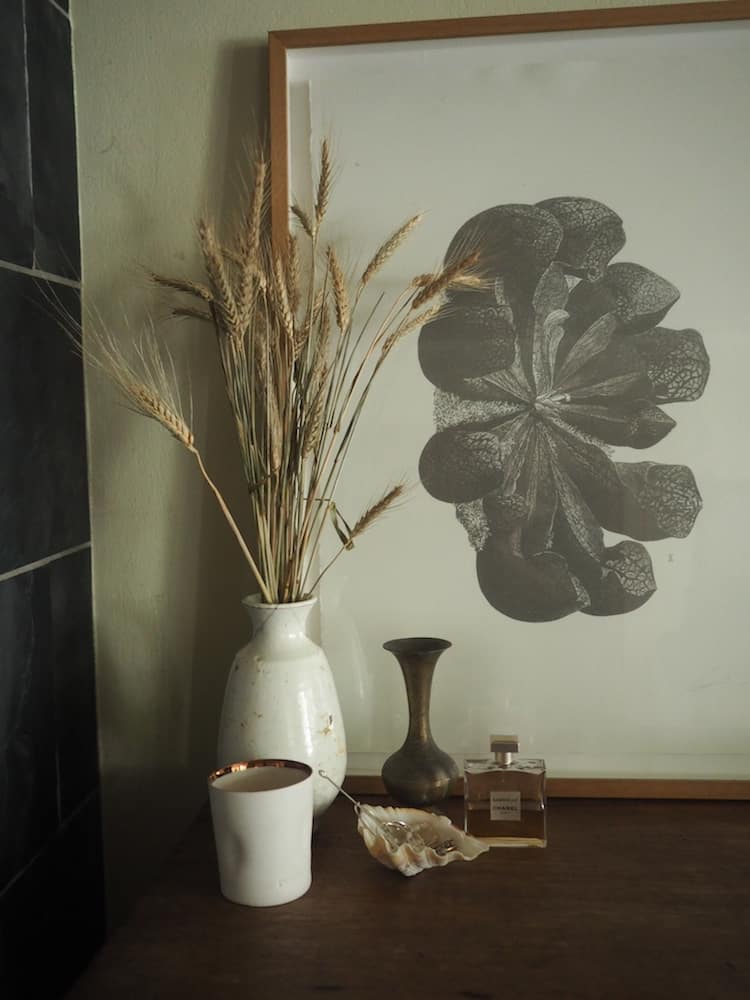 I became a stylist gradually and quite naturally.
The love for flowers, art and fashion was always there, and deepened thanks to part-time jobs and internships with brands and magazines I admired both here and in Paris, during my twenties. I'd studied art and design throughout school and afterwards. My dance career to an abrupt end due to an injury and I decided to pursue other passions. My time in Paris harnessed and manifested these passions into reality.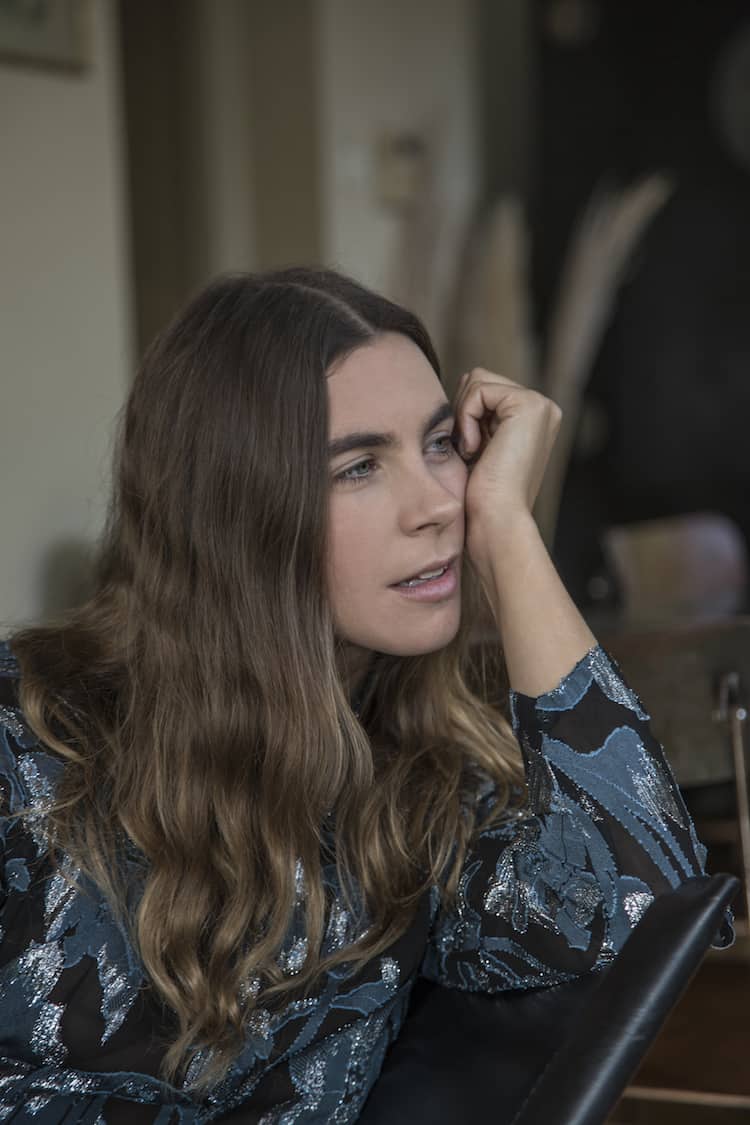 My style is classic and cool, elegant, eclectic, wearable and workable, with a feminine touch.
I am always combining my vintage finds with signature designer pieces. I like to create wardrobes that match the place I am in. I wear and collect a lot of vintage from my travels that I mix with favourites from Isabel Marant, Chloe and Céline. While my day-to-day style can  change and often depends on my work or where I am, I always choose quality and classic staples. My clothes all represent something to me, a moment, a city, a memory… So I collect, keep, reuse and recycle a lot.  It's rare for me to buy clothes brand new, aside from some shoes and handbags. I love the hunt, finding unique pieces and making them my own, much like my vessels, vases and collection of styling props and objects. Some favourite pieces I have purchased recently are vintage sundresses in Paris, antique white lace blouses and dresses in Nice, woven fisherman bags in Bali, and handmade leather sandals in Italy.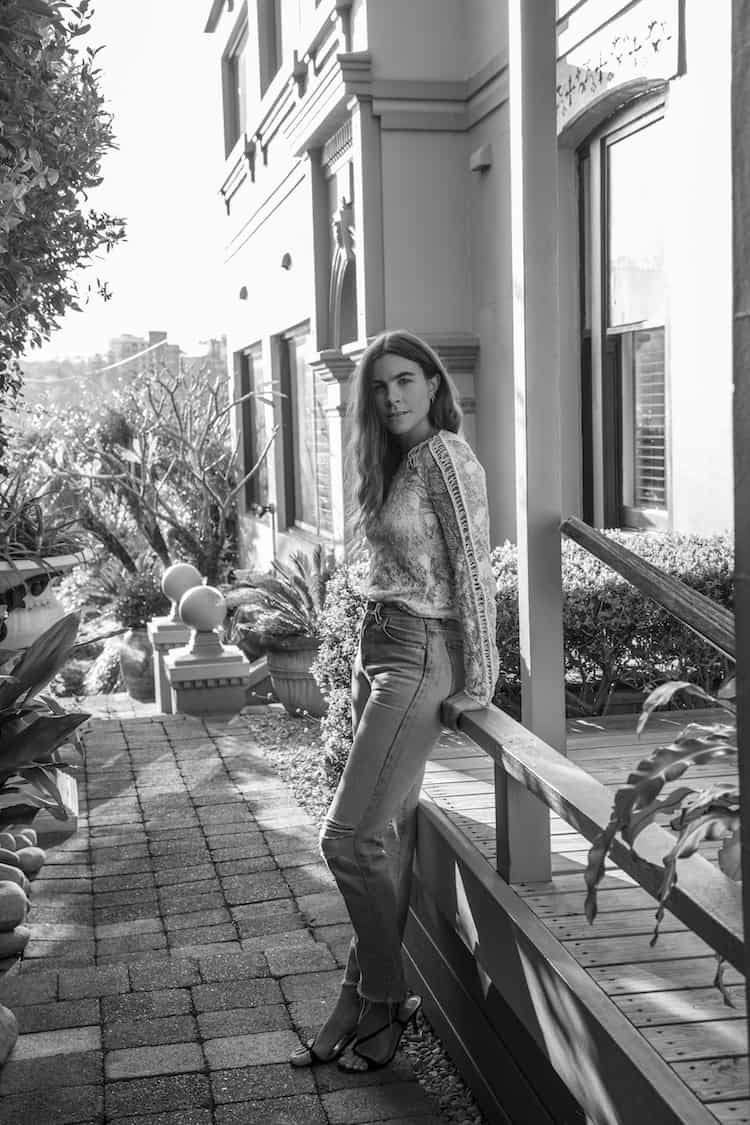 I'm French-Sicilian, so I live a Mediterranean lifestyle and don't tend to diet. I indulge in the foods I love and balance my portions with fresh produce.
My regular meals include pasta and pizza, steak with frites and green beans, fresh fish, sushi, salads, tomatoes and mozzarella, and of course bread and cheese.
Having been a dancer for so long I am drawn to any sort of movement. I walk for 40 minutes three times a week along secluded little beaches and bush tracks in Manly, and I have my stretches and exercises I try to complete each day. I take up to three classes a week of yoga, pilates and ballet at Sydney Dance Company.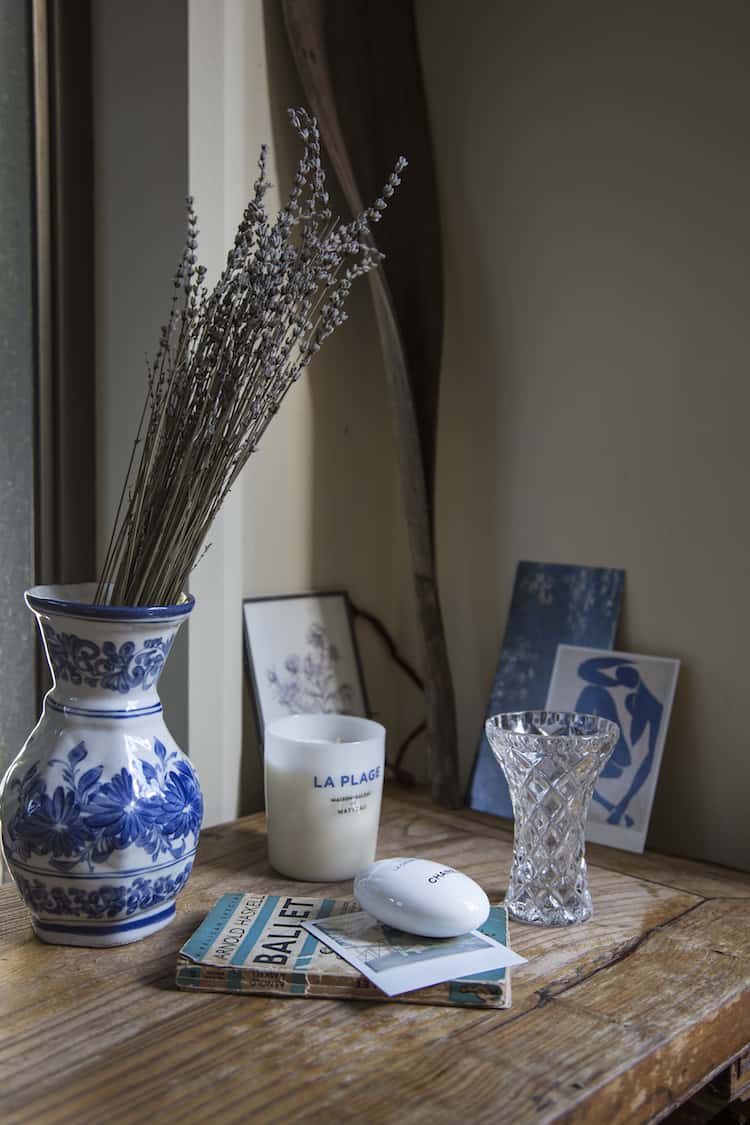 My mother always taught me to be content in what I've been given and work with what I've got.
I've just celebrated another birthday in Positano, my magical place. It's the fourth summer in a row that I've spent there. I spend it with my cousin who's my soul sister and best friend and lives her summers there. I love to celebrate birthdays, and I've never felt so empowered, beautiful, independent and free as I do getting older. Finding your own path and career really does help one find themselves. I have lived a wonderfully exciting life to date and know I've been very fortunate with the opportunities that have come my way all leading me to this self-assured, secure place within myself."