With her glamorous, glossy prints hanging in the homes and hotspots of Sydney's fashion pack, it's fair to say that Dina Broadhurst is having a moment. Her oeuvre? Seductive photomontages of gorgeous, lithe women adorned with flowers and glitter that are underpinned with messages on sexuality, glamour and consumerism. And, while her Instagram may suggest otherwise, (Dina often photographs herself nude, with just diamantes obscuring her nipples), the artist says she actually prefers the other side of the camera. After touring the pristine Point Piper apartment that she shares with partner Jak and son Leo, we discussed everything from the breakthrough pigmentation cure she discovered to her nightly chocolate gingerbread ritual.
"After working in various fields I realized that my true passion was art.
It always something I did, like a meditation and natural release of what was in my mind and head, but being an artist as a career didn't come to mind until way down the track. It's always been something I did in my own time and, after studying and working in advertising, photography, interior design and makeup artistry I realised art was my calling. I love the variety of being an artist, the way it feeds through my whole existence so it never feels like "work". It feels like Im just doing what I'm meant to do everyday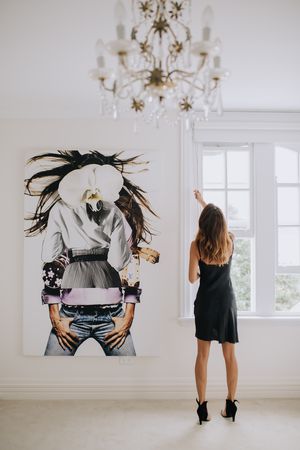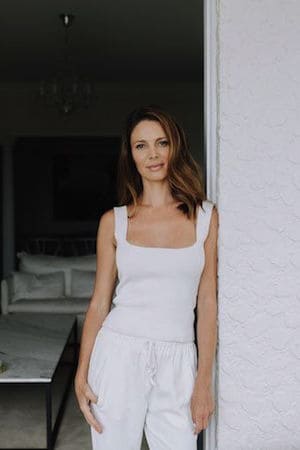 Magazines were a huge influence on me.
Especially the Versace era… Growing up I learnt all about beauty from the Supermodels. Christy Turlington, Stephanie Seymour, and Kate Moss were my vibe so it was all very natural and fuss free. My mum was also such an influence on me. She has never worn makeup, never smoked, and never goes in the sun. She never even had a facial. So I guess I'm fuss-free because of her. She was definitely right about sun damage. I wish I had listened to her on that front.
I believe in balance and listening to your body.
If I feel like chocolate every night, I don't panic and deny myself. I indulge knowing that soon enough I'll change and get sick of it, and sure enough my body gets its fix and craves something new. Currently I pretty much indulge in a chocolate ginger bread man every night before bed! I'm a creature of habit. Even exercise for me is not about working up a sweat, its about toning and getting the blood flowing in gentle ways, its also about fresh air and me time.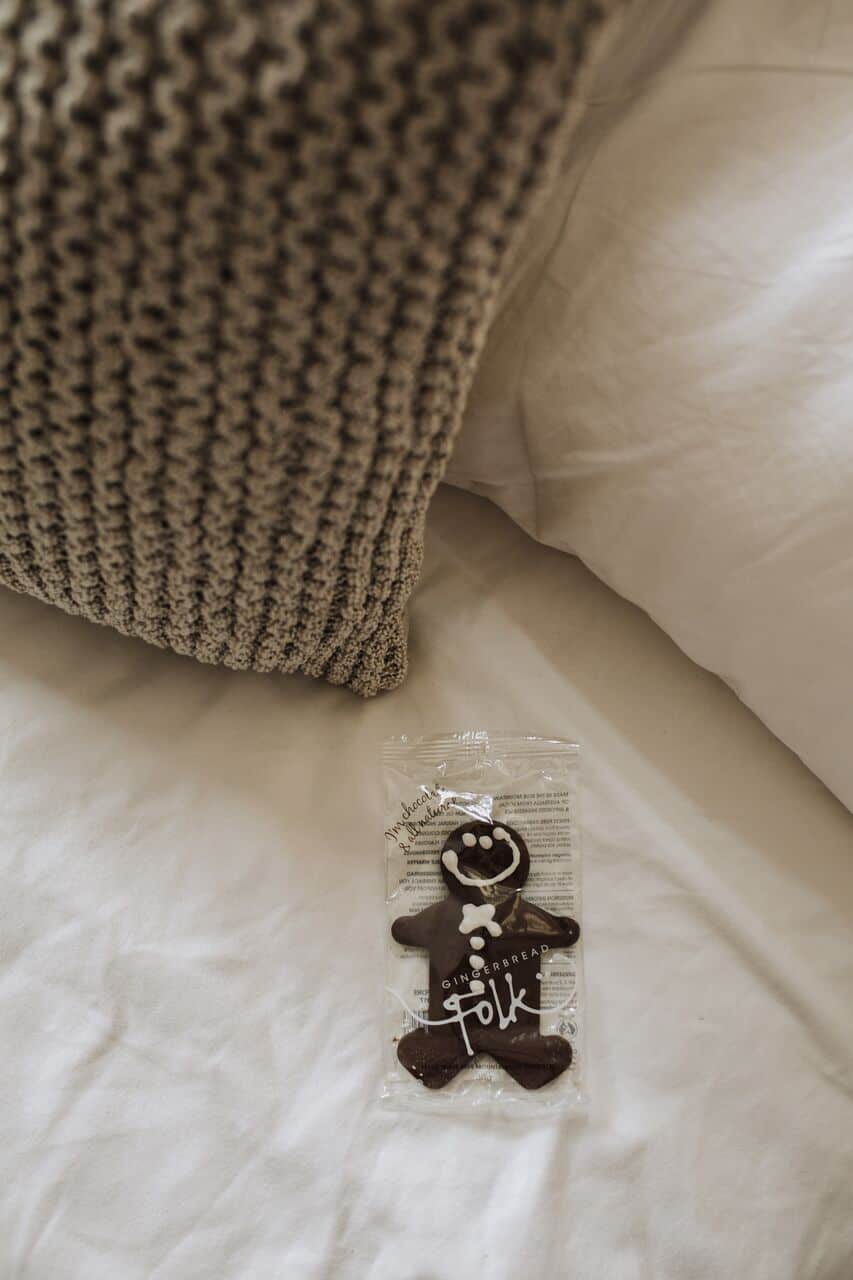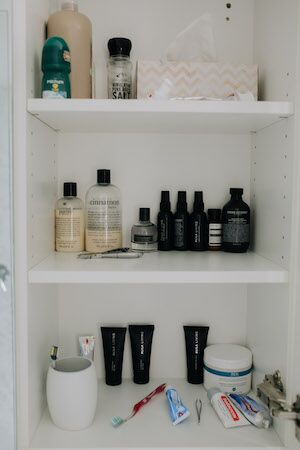 My best tip is to get enough sleep.
I try to go to sleep before 10pm and then I wake up looking fresh before anything else. I have also started to use Cetaphil Gentle Face Wash on my skin and I find it so easy, gentle and super light, and when I need a bit of a freshen up or to get makeup off I'm obsessed with Karpati Enzyme Face Wash Powder to get the dead skin off and give a deep clean. It's then a layer of the moisturiser by the Clinic AU and sunblock from Mecca 50+.
I always go out for breakfast…
it makes me get dressed because I work from home and otherwise I just sit in PJs all day. I love to go to Room 10 and Fratelli Paradiso in Potts Point, they are some of my absolute favourite places. I eat poached eggs and toast every morning or sometimes I'll have avocado, tomato, and toast. I also have a Mocha every morning, I don't like sugar in my coffee so the chocolate is almost like instead of adding sugar… I don't add milk either. In terms of the foods I eat, carbs are a must. I love carbs. If I have a meal without carbs I feel like I need to eat within half an hour. My stomach gets rumbly and I have to have another meal. For dinner my boyfriend usually does all the cooking and I clean up afterwards. Dinner could be pizza, burgers, BBQ, steaks, pasta, anything really.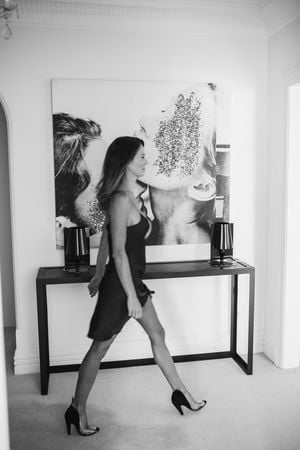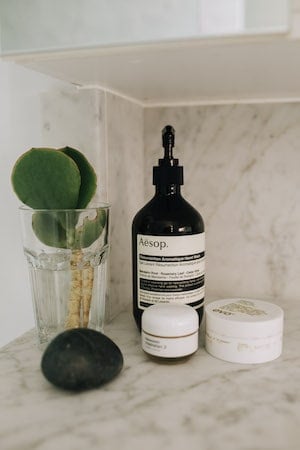 I don't get facials…I had Melasma, a problem with pigment on my skin. 
I tried everything for the pigment problems, like IPL skin rejuvenation and laser and then I went to Melanie Grant. She did this treatment which is a cream from The States called Cosmelan. She applied it to my face and I had to go home and leave it on for 8 hours, its basically a big brown thick mask. My skin peeled ridiculously for 2 weeks after. It made all the pigment come off and then I used this Cosmelan brown cream every night for a year to retain my skin. It looks like I've got tan all over my face and it gets on the pillow but it's worth it. I still use it now because it makes my skin and pores so amazing that I ran back to Melanie Grant and asked if I can keep using it forever.
A little Botox around my eyes and forehead makes me feel so much fresher…
I also go to Eva Karpati, who does great facials and sells the Enzyme Scrub. I go to Melanie Grant for everything else…. I also love Endota spa for massages and Alkaline Clinicfor Omnilux – my skin looks so plump after that – you are glowing.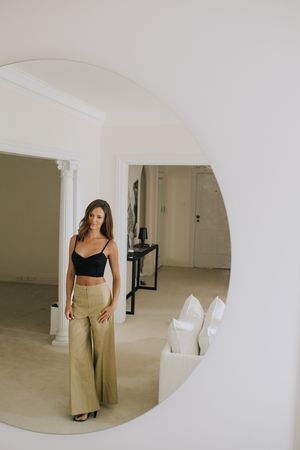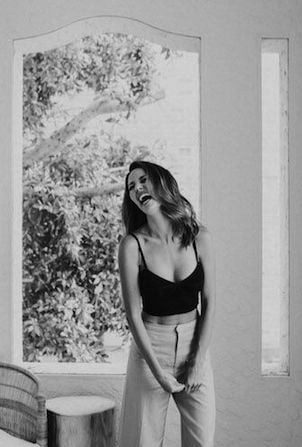 I'm 42 and my boyfriend Jak is 25. Dating a younger man is the secret to staying young!
When I think about ageing, I don't believe that age matters in terms of relationships, both romantic or friendships. However, I do believe that inside, as a person you get better and more powerful year by year as you learn, experience, and develop. My personal attitude towards ageing in terms of physical activity and health is that it would be quite tough for me to not be as agile or energetic or for my eyesight to be diminish – as a photographer and artist it would be quite stressful. I believe that if you keep active and keep involved with your work and passion, you can hold onto energy and youthfulness. On an aesthetic level beauty is certainly different at all ages, I don't necessarily favour just one type. I think beauty can come in any age and in the most unexpected forms. Beauty is imperfection.
I love natural beauty.
My favourite feature is my waist because I think its such a feminine part of the body. I love seeing skin. I love confidence, laughter, smiles and great lips and teeth. That's beautiful to me. I love people embracing and working with their beauty and uniqueness, whether it be pale skin, freckles, strong brows, or anything else of that nature. Even when it comes to myself, I feel the most beautiful when I'm embracing my natural beauty. Especially when I'm in the sun and the ocean and when I'm very casual, not having any clothes on and jumping into my boyfriend's tee. I guess because there is no though in it and no pressure, that's when I feel the most natural and unfussy.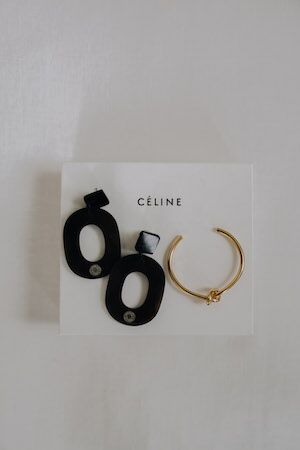 I love second hand shopping…
… and believe in recycling when you buy high quality items. I love my Hermes Horn earrings that I got at Blue Spinach Second Hand Store and my Celine bracelet, I love to dress casually but when I'm dressed up I tend to wear less jewellery.
Supplies of colour sparkle or party stuff always come in handy on artworks and photo shoots…
Like spray paint, bubbles and glitter, as well as a staple of collectable photography, fashion and art books are always everywhere through the home. To relax I love yoga, walking, swimming in the ocean, reading, painting and collaging. I used to do yoga a lot but I don't have time anymore. I would love to, I miss that. I find it makes my body shape really lean and just gives it a different shape. Walking for about an hour a day is all I can really mange. I love to walk at Rushcutters Bay, I do the same path that I've always done when I used to live there.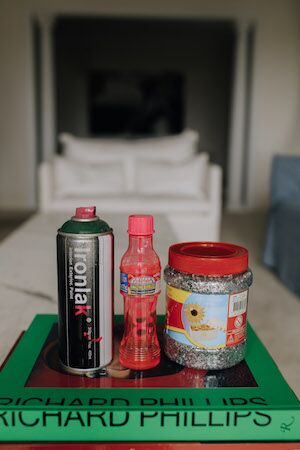 I am a minimalist.
My beauty look is very minimal. Lots of mascara and curled lashes always. Perfect dewy skin and bronzer with a lip balm is my go-to look. If I'm just doing an everyday look or even getting ready for a night out, I love filling in and styling my brows with Giorgio Armani Eye and Brow Maestro and using Lancôme Hypnose Mascara on my lashes. I tend to stick to old favourites and the same routine, I believe in keeping it simple and practical for my lifestyle. For hair, I use EVO hair product masks. I also get keratin smoothing done at Gallo Hair. I love sea salt spray and Oribe products. And have just gone lighter and shorter for the summer months!
My style is quite simple…
…pared back, unfussy, monotone, casual, comfortable and relaxed. I love Celine, Prada, Alexander Wang, Isabel Marant, Acne, Louis Vuitton and Miu Miu. My most favourite recent purchases include a pair of Perspex Calvin Klein heels, and pair of linen OFF-WHITE pumps with "For Walking" typed on the front as well as an electric blue pair of Celine sunnies.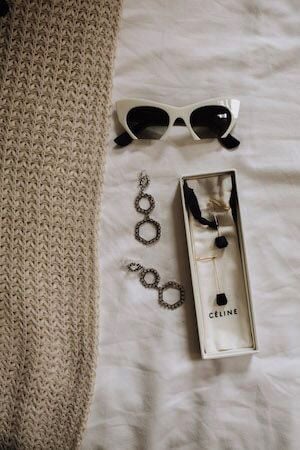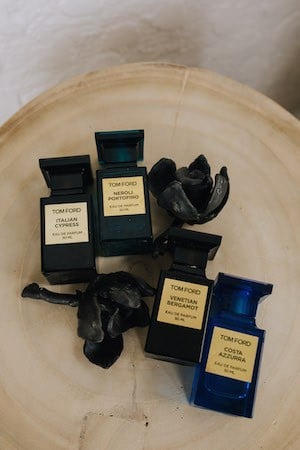 I love wearing mens perfume…
… especially all the Tom Fords, love those. I've always liked mens fragrances, but I can't stand women's.  Women's fragrances give me a headache, especially any floral, which is funny because I love flowers. If my friends go out and wear fragrances I'm like, 'please can you not wear it when we go out', it just drives me bananas! Even the deodorant I wear has to be unscented. It's so bizarre, I can't smell a mens fragrance on me so I can wear my partner's, but when he wears a fragrance, I can't stand it. I had to tell him not to wear it, it makes me feel like 'I can't be attracted to you tonight'. I feel like he's not my man, I just want him to smell him."