Writer, TV presenter, Pilates-wear designer and Australia's first Bobbi Brown Ambassador… as if Phoebe Burgess didn't already have enough plates in the air, she's also mother to one-year-old Poppy and wife to Rabbitoh's player Sam Burgess. She may make it all look effortless, but she is honest about the changes to routine (pounding the pavement at all hours to calm an upset infant), and her style (think less structure, more linen) that motherhood has brought. She still makes time for a glamorous moment, though, whether it's a pair of gold Gucci slides or a reviving hit of La Mer.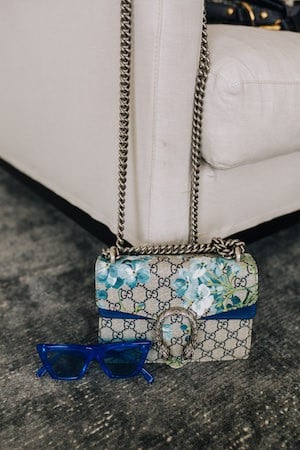 "What I love most about style is how it can evolve. 
I went from bright Ginger and Smart structured dresses with heels when I worked in TV, to Converse with sharp blazers and leather pants in my magazine days, and then living in England it was all about the coat. Some days I'm classic and others I'm slightly mad; I'm a tomboy at heart who loves a bit of drama. Having a one-year-old has seen me shift vibes again into a barefoot, linen-loving mum. Mainly because good linen (via Estilo Emporio) means I can throw it on and thrash it, but always feel fresh and like I belong in the land of the living – even with two hours of sleep. Out of mum mode, I'm having a love affair with clashing prints, darker florals, colour and anything a bit interesting that transports my mood.
Since Poppy came into my life, I've had a particular fascination with motherhood, in all its forms.
No two children, two families, two mothers or two birth stories are the same. I'm in awe of the ways every mother handles the inevitable juggle of their pre-baby identity and becoming "Mum". (And it means I get to work with Johnson's Baby, which has been a dream as I come from a long line of Johnson's Babies!) I add a few drops of Johnson's Baby Oil to my bath and add it to my stretch marks to keep my skin soft, as dryness worsens the marks on my belly.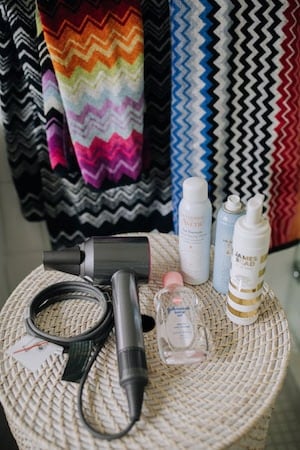 I love to invest in beautiful pieces I live in and can hopefully save and give to Poppy.
Mother of Pearl from Parlour X is a new love in my life and fits my body shape beautifully, both through pregnancy and beyond. I've just purchased a bright red Fendi pleated skirt, also from Parlour X, that I want to frame and hang on my wall instead of wear! I'm excited about a green Acne trench for transeasonal dressing, stunning yet simple pieces by Protagonist (from Desordre boutique) and I can't go past Elleryfor clean lines, amazing shapes and the drama factor.
Slides are my new footwear.
Gucci, Wang and Mara and Mine are my go tos, along with Ganni from Tuchuzy Store for when I want to go bold with print. I call these golden Guccis my Dorothy shoes. They look amazing, and yet still low key, with denim cut offs and a white shirt.
For my everyday wardrobe, it's always Bassike. I just love visiting the staff at the Glenmore Road store (and a hot tip: legends Lola and Belle babysit to allow for maximum spending damage!) And for red carpets and anytime I want to feel like a mega babe, it's Alex Perry. He has the most amazing eye for flattering the female form, and has singlehandedly helped me relocate and redefine my waist.
Writing and journalism are all about people.
I love meeting new people, hearing their stories and learning how they've become who they are. I also get to work with companies and brands I genuinely use and love, and to share them with women and other mums in the same life space as me. For instance, I've just become the first Australian Bobbi Brown Ambassador, which is a perfect partnership considering my makeup bag is full of their products!
Relaxed yet clean is probably the best way to describe my (intended) look!
I tend to stick to amazing products that do exactly what I want them to – and I buy them over and over again. I trust brands that work for me, so when it comes to makeup I'm all about Bobbi Brown and always have been. Their Eyebrow Gel in Blonde is the product I cannot get out the door without. Seriously, I keep two in every bag. The Base by Lara Bingle is a go to for face and body bronzing – it's just the best colour. I love the James Read tanning range, and for a gradual everyday tanning lotion I'm all about the David Jones range.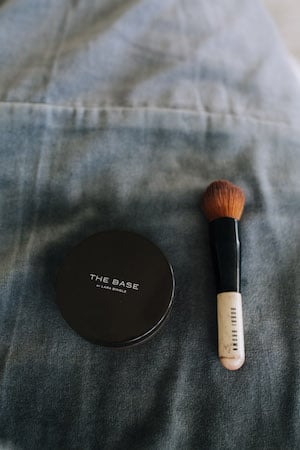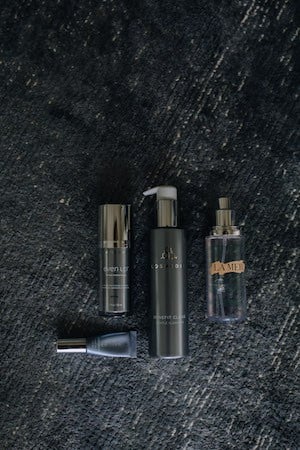 When Princess Poppy came along, my time for a ready-to-step-out-the-door face was cut in half, and then half again.
I've learnt to prioritise what makes me feel most presentable and leave the fiddly steps out. Skincare takes priority, time-wise, because if I have a fresh, glowing complexion I don't have to worry about too much concealing and correcting. Since going to skin fairies at The Clinic and getting regular Blueberry Peels, I now cleanse with Cosmedix, moisturise with The Clinic's moisturiser, and always apply the Cosmedix eye creamday and night, because my eyes are where my fine lines live. Face misting is a must, with either Avene or La Mer mists (these have been my saviours in hospital, post-birth and travelling anywhere with a baby!)
Once I've got a good, hydrated base, I don't need too much more.
I use Colorescience's Even Up and I adore it because it gives coverage while being SPF50 (and after years of stupidly frying my face I now have zero tolerance for face burn). I love that it matches to your skin tone and I can still see my freckles through the make up! If I have a meeting or event I'll add Bobbi Brown Extra Illuminating Moisture Balm to my foundation and put it on with the Bobbi Brown brush – you can dab for more coverage or swipe it along your face for less coverage. If it's just daytime and a trip to Pilates or the shops with Poppy, I'll add the same balm in either Original or Bronze to the parts of my face I want to throw off light, such as my cheek bones, brow bones, tip of my nose and Cupid's bow. Then it's all about the brows. I'll quickly fill them in using my Bobbi Brown brow pencil and then gel them upwards (so Cara D!). A lick of mascara, some dry shampoo or De Lorenzo texture spray and I'm out the door!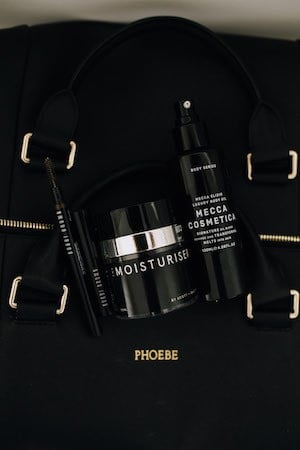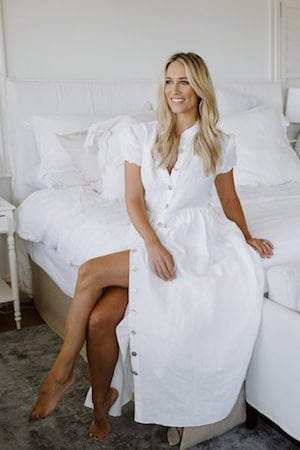 I really just like my hair to go from long to longer and blonde to blonder.
After the trauma of looking like I had a mullet for a year, my hairdresser/client relationship is now a very committed one based on trust. The amazing Ash Crocker at Valonz Haircutters looks after me now. Renya and her entire team are actual superstars.
When it comes to ageing, I say bring it on!
My mum always told me that when it comes to ageing to choose between having a plump face or a skinny backside – you can't have both! I love seeing women age; there is something so pure, dignified and natural about it. (Although, ask me again when I'm starting to get my first big wrinkles, as I might change my tune…)
And you've got to love the wisdom that comes with getting older, like knowing just what gifts to buy… I used to wear my husband's Tom Ford aftershave, but my mother in law bought me the new Chanel Gabrielle fragrance, and just like that I'm back to female perfumes – c'est parfait!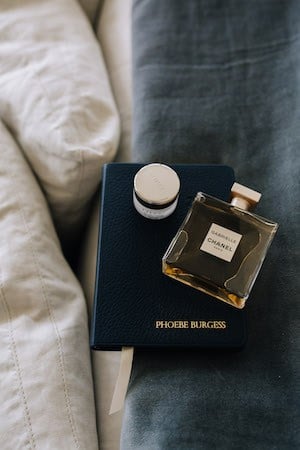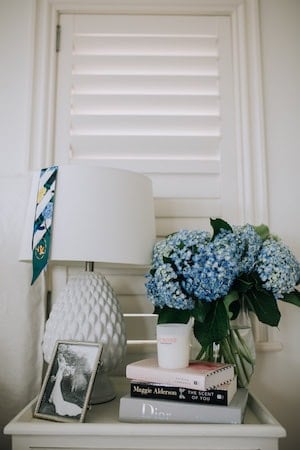 Along with swimming, which is the only exercise that doesn't worsen my chronic back injury, it's all about Pilates, Pilates, Pilates (and physio!)
After two back surgeries and an extremely quick birth, I'm a Pilates-only devotee. However, I did lose most of my baby belly by walking the streets of Maroubra like a mad woman for hours with a baby with reflux strapped into the Baby Bjorn!
Since becoming a mother to a little girl, my own mother has become the person I hope to emulate most.
It's an amazing time in history to be raising a daughter, and an even more amazing time to look back on our journey as women. So much of who we are is expressed through how we maintain ourselves, which Mum always taught me was time spent just for me, not for anyone else. She emphasised good skincare and immaculate presentation. She could go from having dirt under her nails cleaning out the horse stables to looking like Princess Di off to a ball with Dad. She always smells gorgeous, has impeccable skin, wears a silk scarf around her neck and is never seen without a splash of bright lippy."
Story by Zoe Briggs, Photography by Alice Mahran.