Whole foods chef and food blogger Lee Holmes didn't set out to become a wellness advocate, but her body had other plans. Developing autoimmune problems while in her corporate career, she found ways of eating that worked for her, and, luckily for the rest of us, started a blog to share those finds. Having just released her new book, Supercharge Your Life, Lee took the time to tell us about her simple approach to beauty, her love for gardening (yep, it's possible even in a Sydney terrace house), her favourite easy way of getting more veggies on the table and her fantasy of sporting pink hair.
"I never thought the catalyst for my career shift would be my own health problems.
About eight years ago I was working at the ABC in Sydney and started to feel really tired, to the point of exhaustion. My health deteriorated to the point where it was difficult to get out of bed. I was covered in hives and bruises, had dropped 15 kilos and my hair was falling out in clumps. I was put on a cocktail of different medications for a non-specific autoimmune disease (I've since been officially diagnosed with Crohns disease) and fibromyalgia. It became important to me to try to find a more natural way to manage my symptoms. I had studied food and nutrition and been to cooking school, but before I got sick those fields weren't a concrete part of my plan. I began making simple anti-inflammatory recipes in my kitchen, and started my blog Supercharged Food as a way to share these.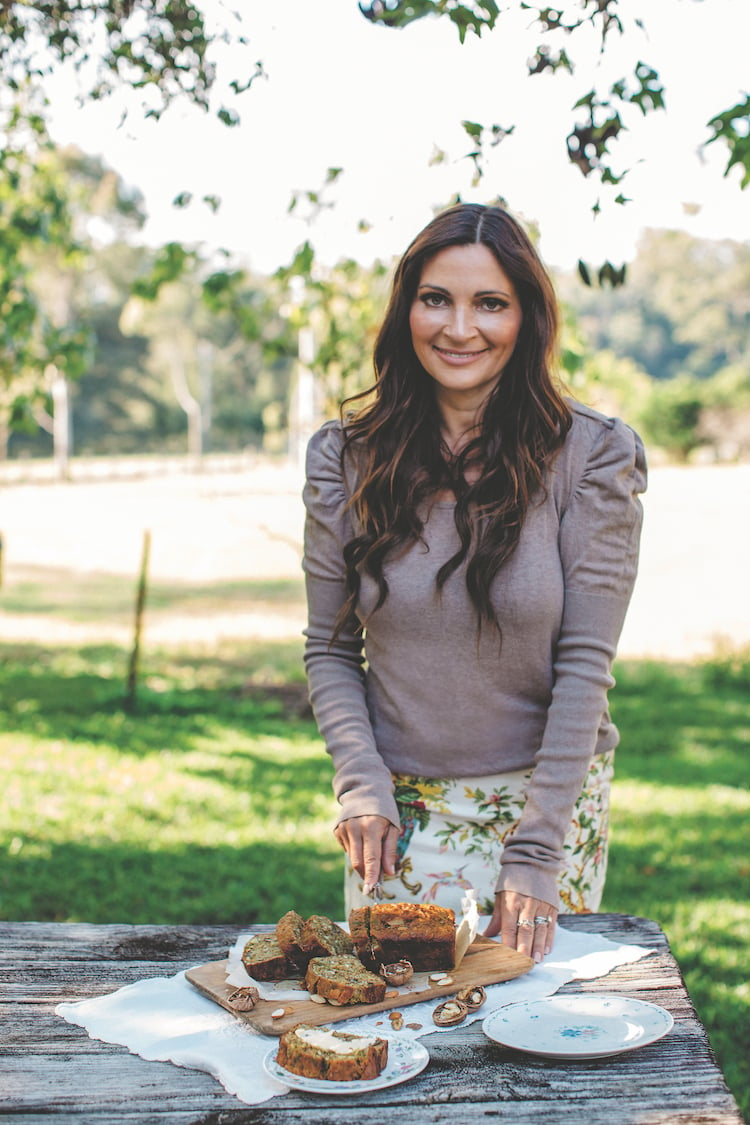 I am a total beauty minimalist. I use a handful of natural products which I know work, and my motto is less is more.
I wash my face with Zkin Softening Cream Cleanser and dry it. I then add a couple of drops of Juniper Pure Rejuvenation Oil, a dusting of Ere Perez powder, and if I have a meeting or interview I use their Oat Milk foundation in Brew as well. On my cheeks and lips I use The Organic Skin Co Cheeky Lips or just a plain lip balm. For a night out I sometimes use the Ere Perez powder foundation for fuller coverage, and I find it stays on throughout the evening. I always use brushes if I'm using foundation and I wash my brushes every month. It's an absolute given.
I believe that beauty begins in the gut, so I also take my Love Your Gut powder daily. Your skin is the external barometer for what is going on inside you, so keeping the gut clean and toned is important. My powder is 90% silica which also benefits hair, skin and nails, and I've noticed that I always seem to have new hairs every time I blow dry it.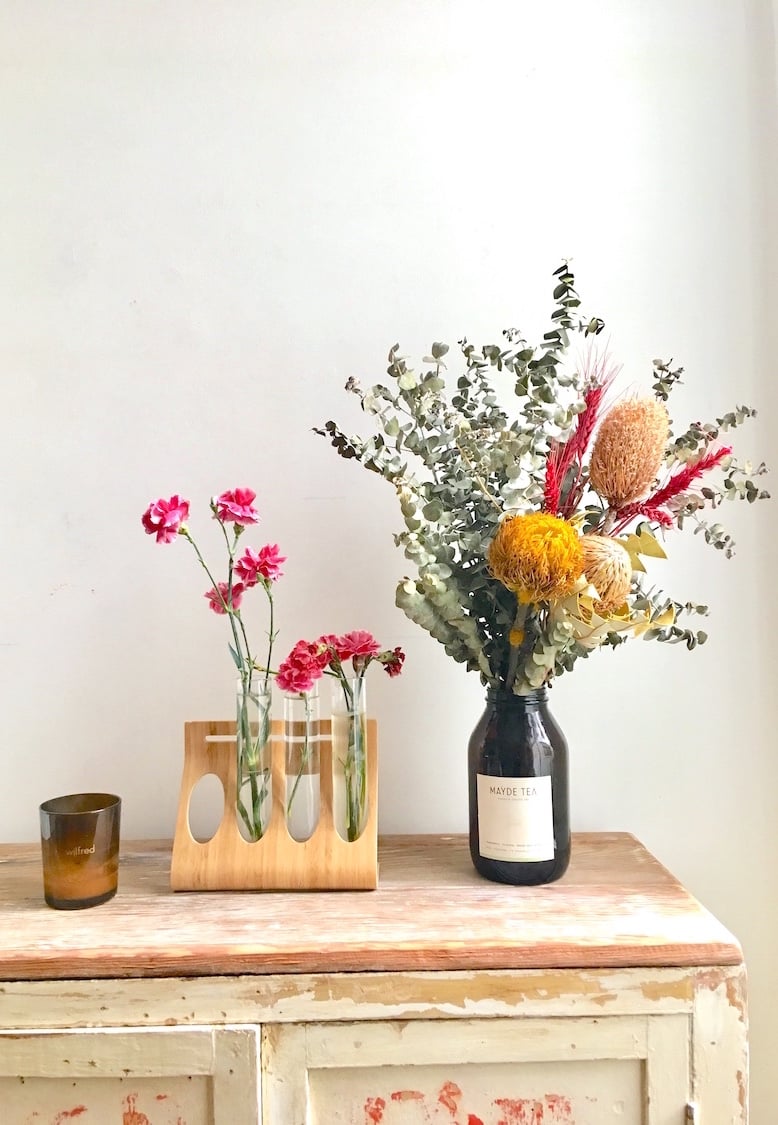 Beauty wasn't part of my childhood at all.
I grew up in the UK and then in Perth, and my mum never used any products, so they weren't on my radar. She did teach me to always look after your hands and feet, and she was so right – they are some of the body parts you need and use the most!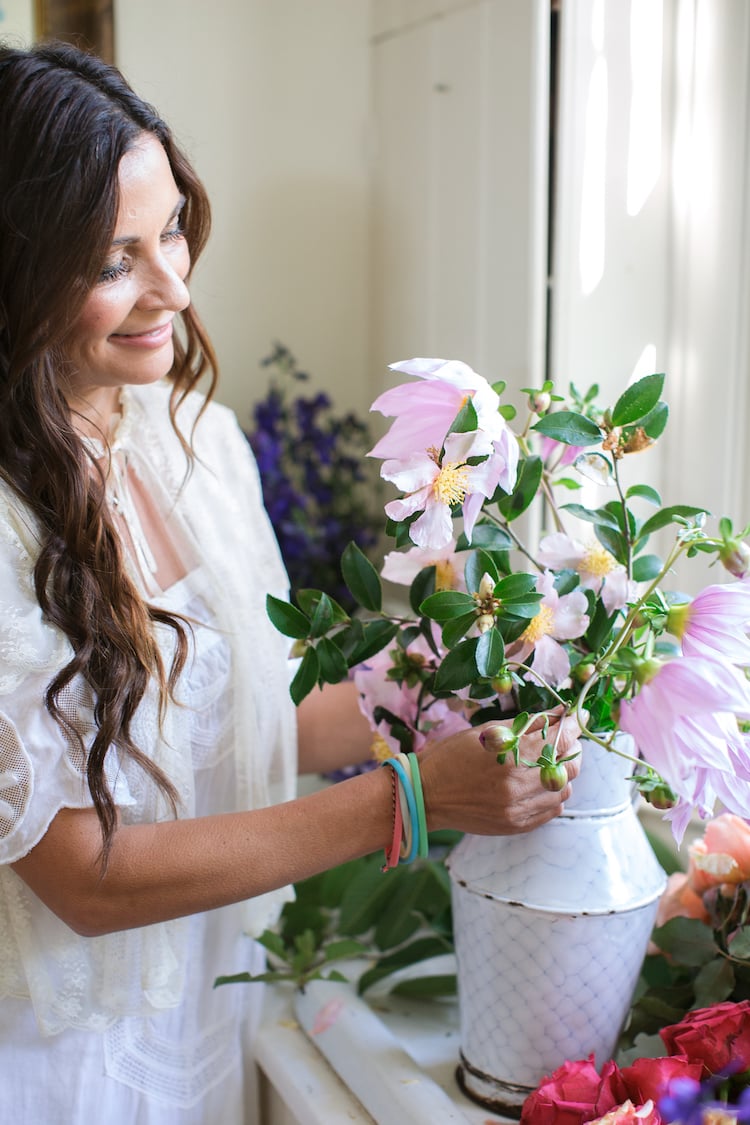 I only wash my hair once every 10 days to let the natural oils build up.
I like to do an olive oil mask once a month. I use extra virgin olive oil and massage it into the scalp, and then it filters through right from the root to the ends. I was recently in Singapore and you can go into a salon and have this done professionally, and they put you under the steamer for it to really soak in. It's so relaxing. If I've had a lot of shoots or have used my curling wand too often, I add argan oil to the ends of my hair (or really any oil I have lurking in my drawer!)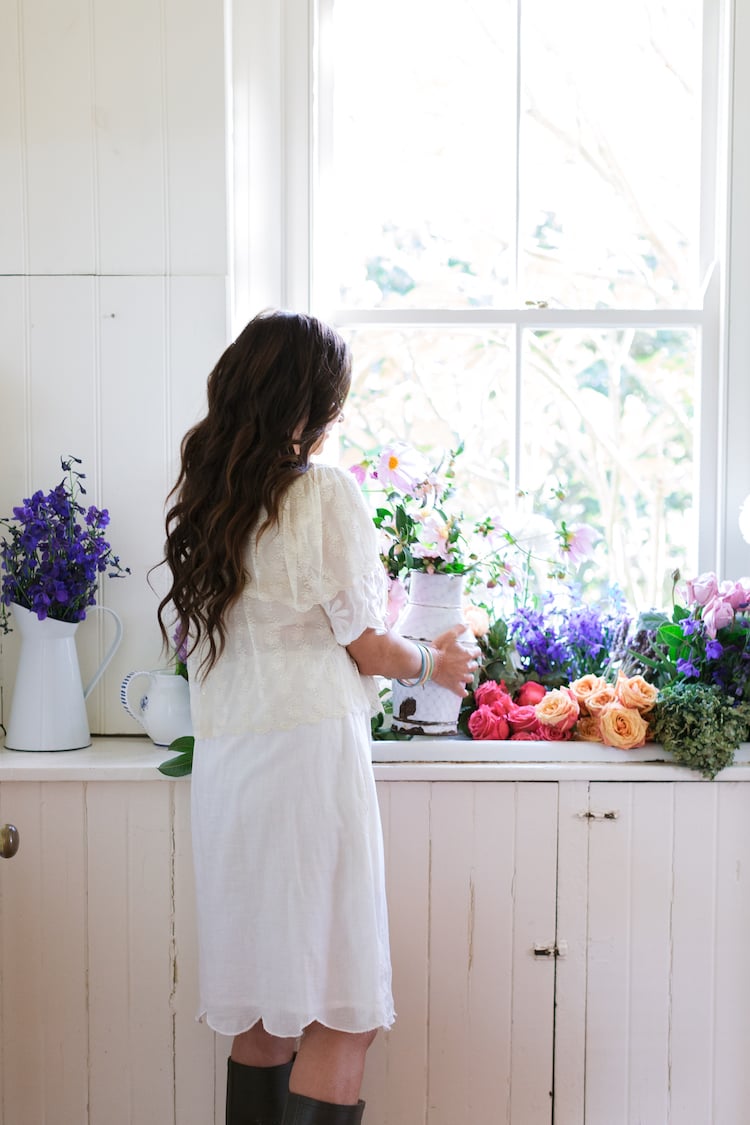 My style is a mixture between op shop, bohemian, classic Ralph Lauren and workout gear.
I don't always go for labels and love the vintage finds you can pick up at markets and street stalls. I have a couple of vintage Indian dresses that I love – one was bought in LA and the other one in New York. Most of the pieces I collect are found on my travels. Just last week I purchased a wonderful Roberto Cavalli black leather bomber jacket at the clothing auctions in Paris for only 100 euro – that was so exciting! (I was bidding in French, so fortunately the numbers were coming up on the screen, otherwise who knows how much trouble I could have got myself into).
I love designs by Christian Dior. I was fortunate to be invited to the Christian Dior exhibition at the V&A in London and it was amazing; you could really see his attention to detail and the way he enhanced the female silhouette. I do like some of the current looks by Maria Grazia Chiuri as she seems to have his classic elegance but approaches designing with a modern twist.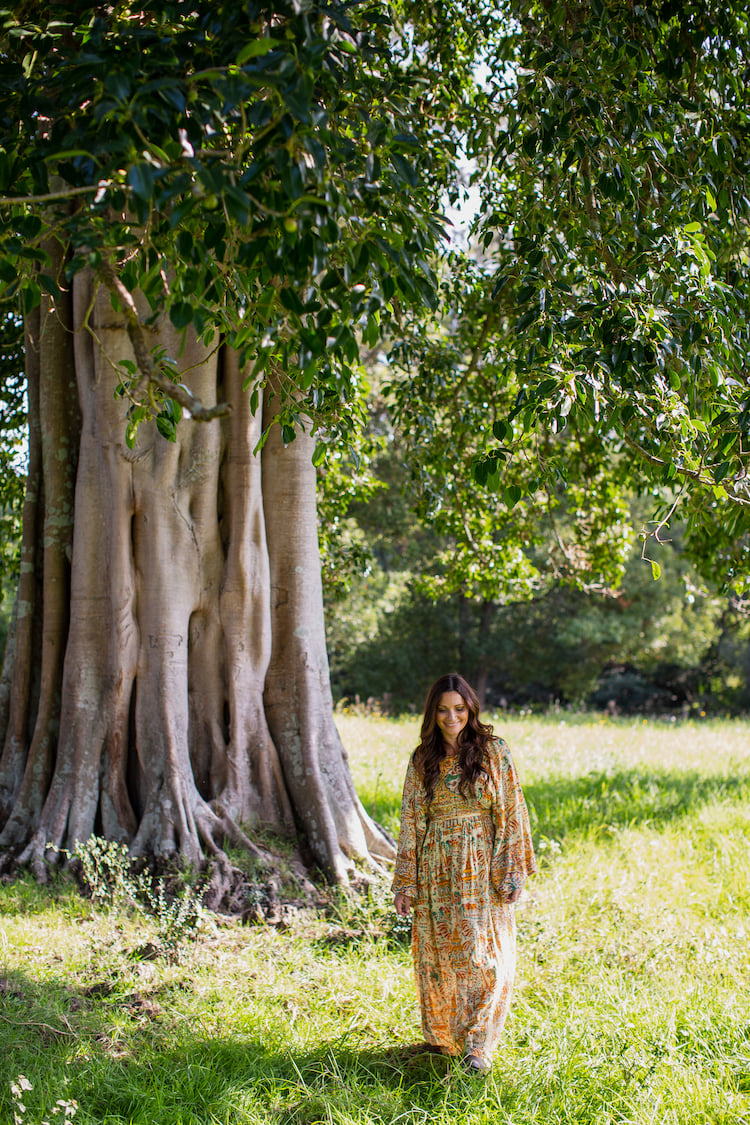 My garden is the place where I really relax. I find gardening very therapeutic and love to get my hands dirty.
At the moment I have a herb wall and raised garden beds for veggies, which I am loving. I rely on yoga and meditation to help me feel relaxed, too. Straight after a yoga class is when I feel my best, because all the blood is rushing around my body and I feel happy. I go to Fitness First in Bondi Junction and do about five classes a week – a mixture of Body Balance, yoga, and then Barre Attack for my cardio.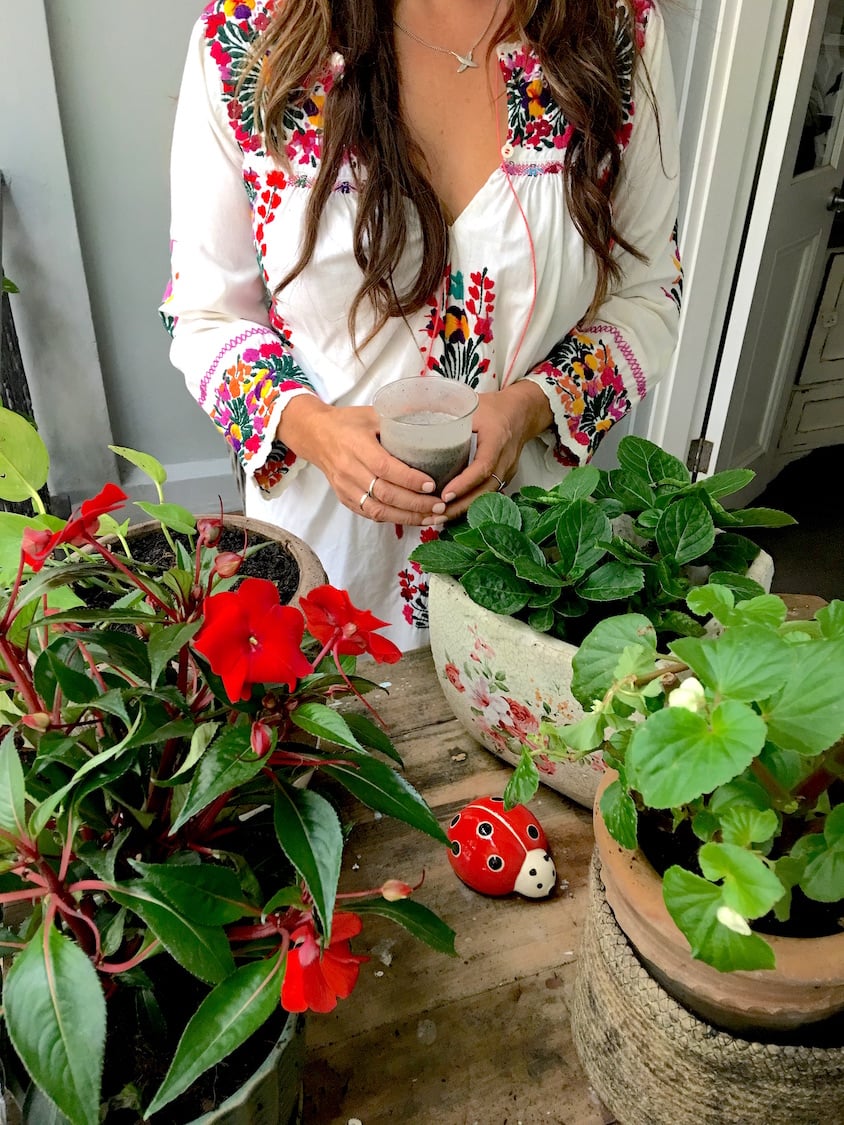 I love to eat simple, fresh foods.
One of my go-to meals is just roasting a whole lot of veggies in the oven with garlic olive oil, and then adding some herbs like rosemary, sage or thyme from the garden.
Every night I take a probiotic like Metagenics Probex or BioCeuticals SB Floractiv probiotic, and also two curcumin/turmeric tablets. Despite my fairly balanced approach, I do have a belly which I am not the biggest fan of, but I know it's there because of all the amazing food I enjoy (… and the good news is my husband loves it!)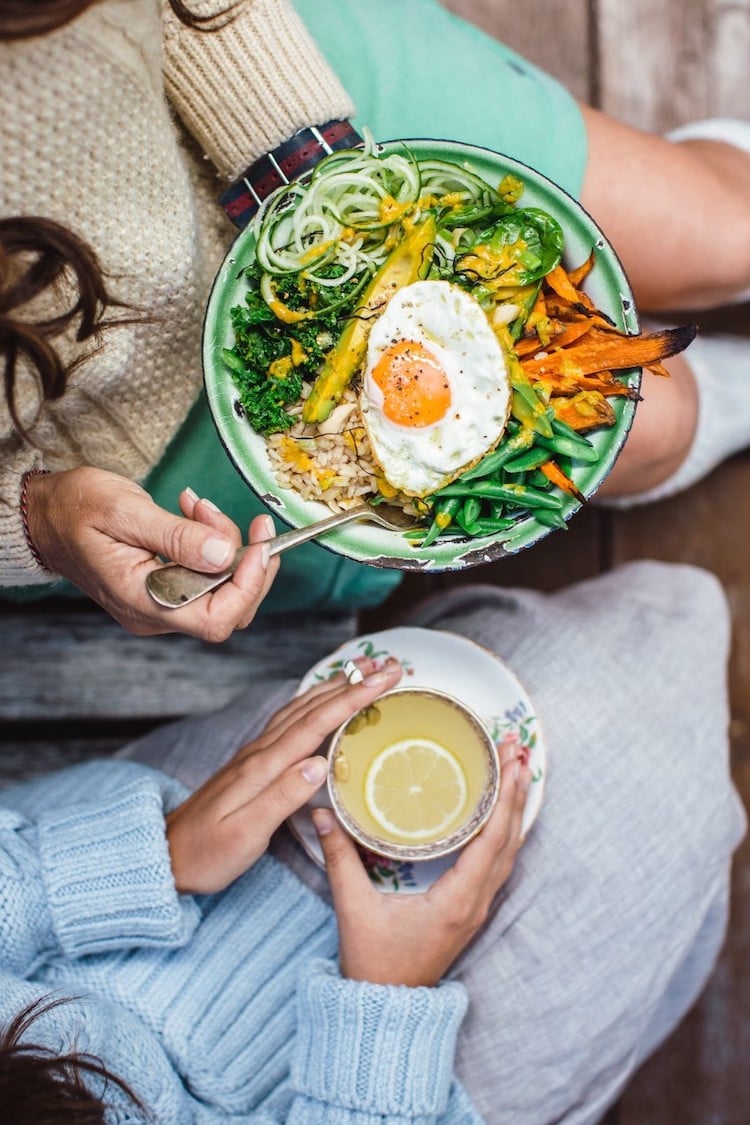 I'm hoping to grow old gracefully.
I'm in no hurry to age, but take each day as it comes. I try to look after myself inside and out with a simple, balanced, natural approach. Having said that, once I've gone fully grey, there is also a part of me that wants to rock pink hair wearing my Roberto Cavalli leather bomber!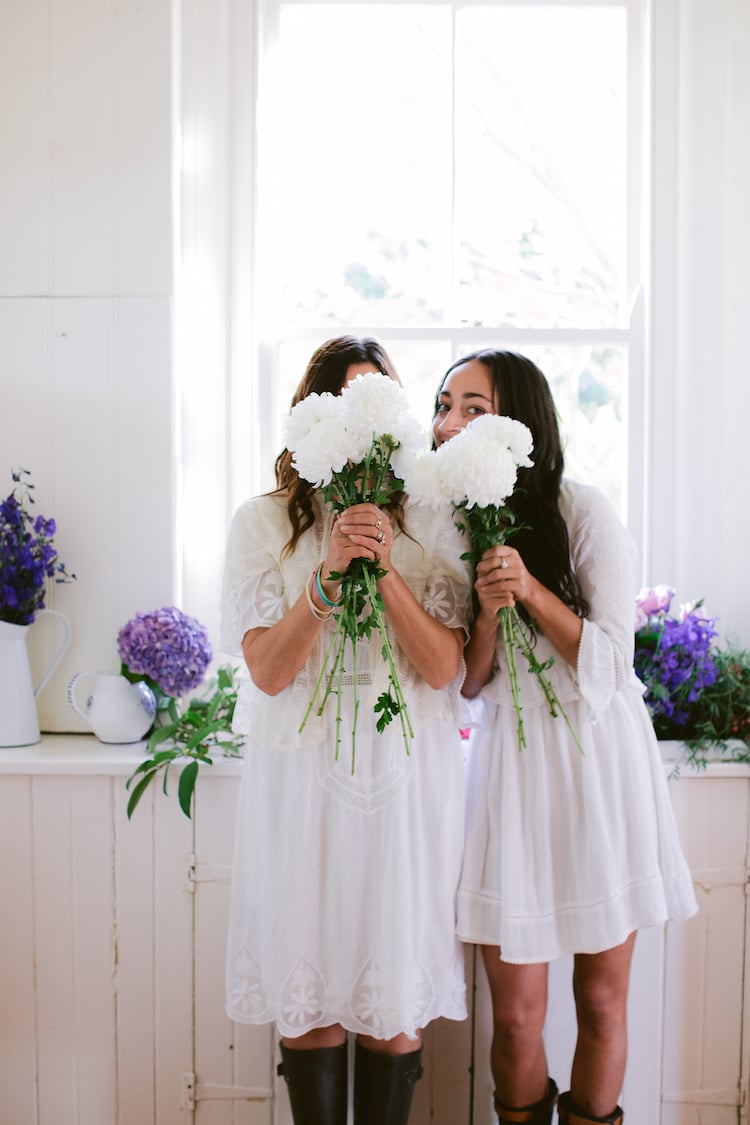 Story by Zoe Briggs, Photography by Luisa Brimble and select images by Lee and her daughter, Tamsin.