One of the most exciting recent developments in skincare is that the terms 'clean' and 'active' are no longer mutually exclusive. A big proponent of this increasingly popular approach to beauty which marries science and nature is Lucy Vincent, founder of the NZ-based skincare line Sans [ceuticals]. (And yes, she has the classic founder story that makes every beauty junkie weak at the knees – the then-hairdresser couldn't find products she loved, so she made them herself.) Lucy delved straight into why it matters what we put in, and on, our bodies, as she opened up her beautiful Auckland studio to us. And while the space is modern, clean and filled with light, it is also warm and approachable – think plenty of room for Lucy's two boys... oh, and did we mention the farm animals? - and exudes the same spirit of authenticity she imbues her brand with.
"I grew up riding horses and so did all of my friends. Beauty wasn't really on our radar.
Our primary focus was which forests we would ride through or which friend's place we were going to tell our parents we were staying at. Then we'd camp out in our tack sheds, smoke ciggies and talk all night!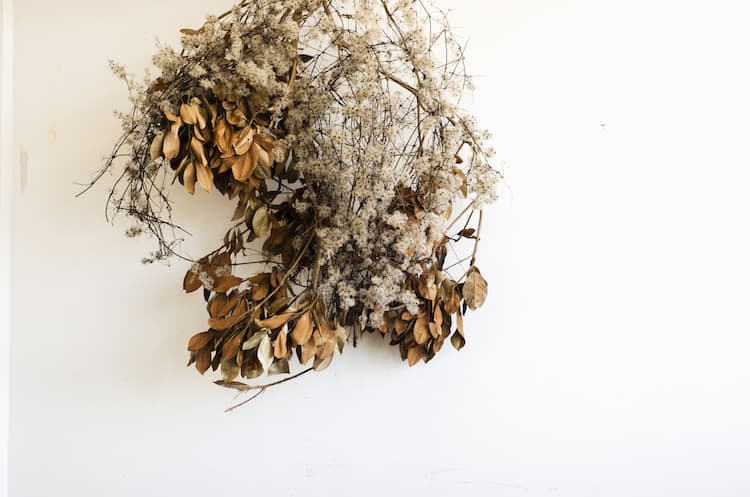 I'm definitely low maintenance when it comes to pretty much everything.
I'm not big on clutter and like the idea of simplifying the everyday, so the items I do have are essential, well considered and made to last. Plus, I don't have the time to put too much thought into what I throw on in the morning as there is too much mayhem going on in my household!
I have a minimalist routine. This is by necessity, not design. I'd rather spend my time doing other things than wiping stuff all over my face and body.
A brilliant dermatologist who I'm close to thinks that that we do far too much to our skin, and I agree. A simple, singular approach can be far more powerful. Again, minimal. It's like a fire drill in my home every morning with my boys, so the focus is on school lunches and getting out the door. Having said that, I use Sans [ceuticals] Goji Cleansing Oil everywhere. I then mix our Activator 7 Oil with Synergie Skin's Suprema-C. I do sometimes wear RMS Un-Cover Up, which is made primarily of pigment and coconut oil.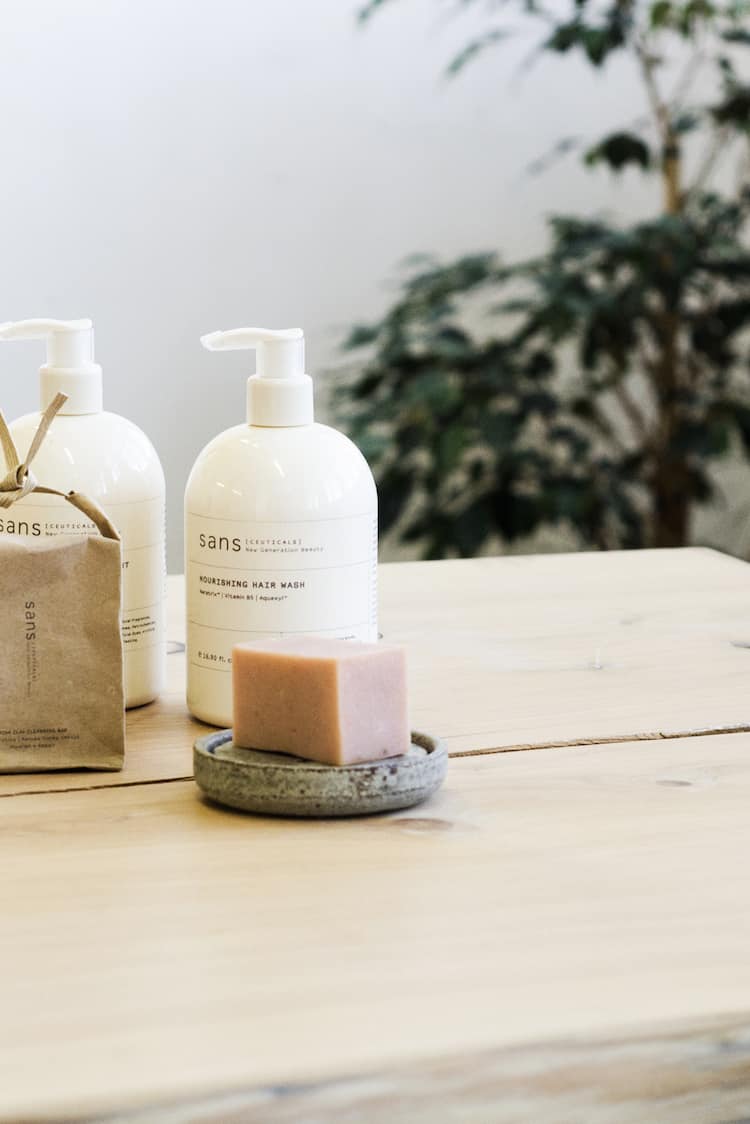 I think strong eyes always look great with fresh, nude skin.
I love Blinc mascara, and can often be found applying it in the car! It surrounds lashes with a 'tube' of product, rather than painting them. It won't smudge and literally slides off when you want to remove it. I also love a good liquid eyeliner., and use Josie Maran Magic Marker Argan Liquid Eye Liner.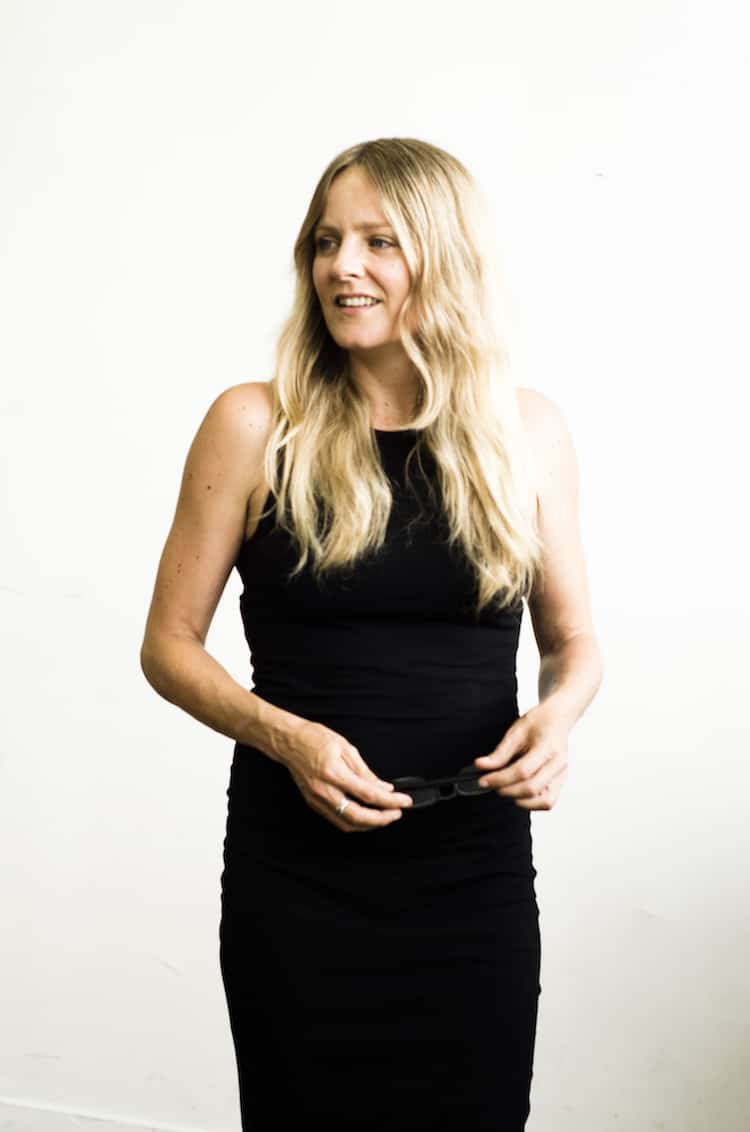 It's a super serum that packs a punch with high concentrations of Vitamin A. I put a few drops in my face cream at night for an added boost, use it on the ends of my hair as a smoothing and hydrating serum, I shave my legs with it, remove my eye make-up (well, when I remember!) and also use it post-shower as an amazing body oil.
After years of torturing my hair, I wanted a clean and natural product that also delivered on performance. I find this combination really gets my hair shiny. My hair is wavy and best when washed and left natural, as an effortless wave can be hard to achieve with a blow dryer. My advice is to always wash hair in the evening before going to bed. Comb hair while your conditioner is in, and when out of the shower, blot gently with a towel to remove as much moisture as possible. Allow hair to dry naturally for about an hour and then go to bed. This creates a soft, heavy wave without any frizz. If hair is looking slightly wayward, brush with a good boar bristle brush, then wet hands and rake through, which will bring it back into line.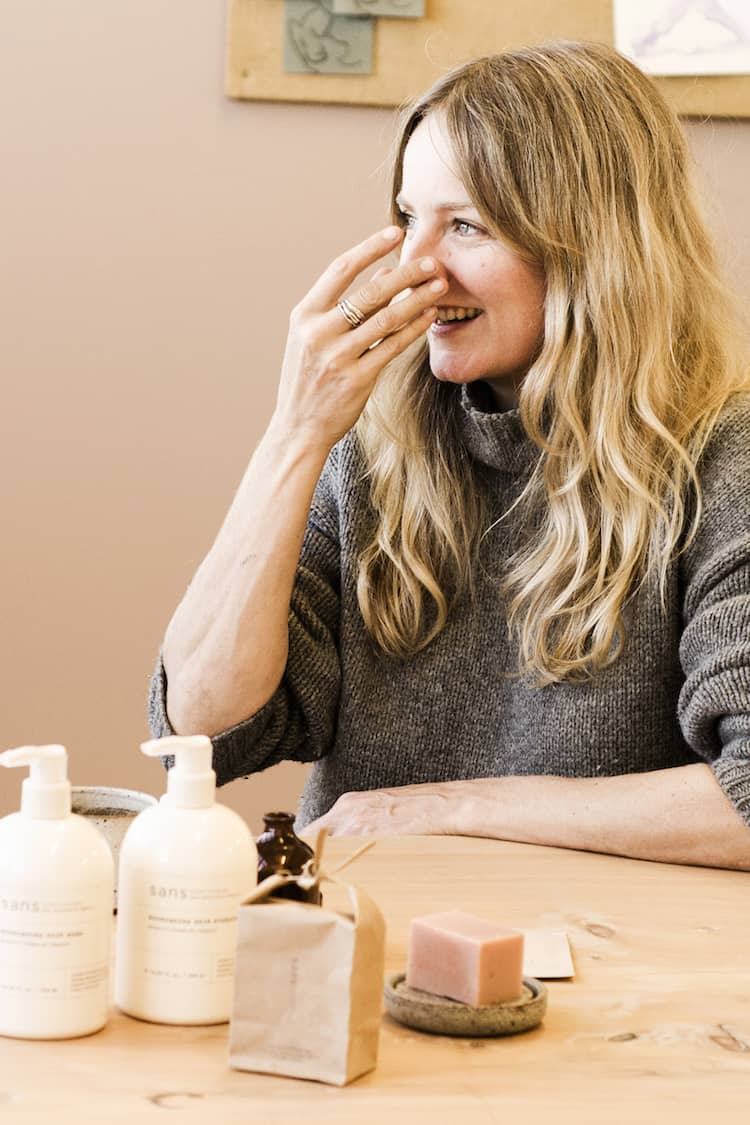 I eat well. I love food and don't believe in restriction—a little bit of what you love does you good.
I avoid anything processed, only because I love cooking, I love gardening, and really prefer food in its natural state. My mother always said that the key to health is what you eat, and I really believe this. One thing I discovered recently is sea buckthorn capsules, they contain omega 7, which is the closest thing to your own natural sebum and therefore is readily utilised and absorbed. It's the best internal moisturizer, highly anti-inflammatory (more so than fish oil), and great for your skin. Also, I make sure to have B vitamins and eggs (great for building protein and strong healthy hair) and a healthy dose of greens for iron.
I feel and look my best when I am rested. I like to get there through cooking, meditation and pottery, and spending time outside.
It can also be time out with a cookbook or a bath on a winter's night. It is usually solitary time that's restorative because it's something I very rarely get to do.
I have been hugely influenced by my mother. She has exceptional taste and always opted for fewer pieces of the best quality.
She also never devoted a lot of time to her appearance because she ran a business and was always busy. I think ultimately she saw it could be unhealthy to devote too much time to how she looked. She did teach me about skincare, though. My first ever product was chamomile toner, made from chamomile that I grew in my garden from seed. This was inspired by a book my mother gave me by Arabella Boxer. And my mother taught me to always pay attention to shoes.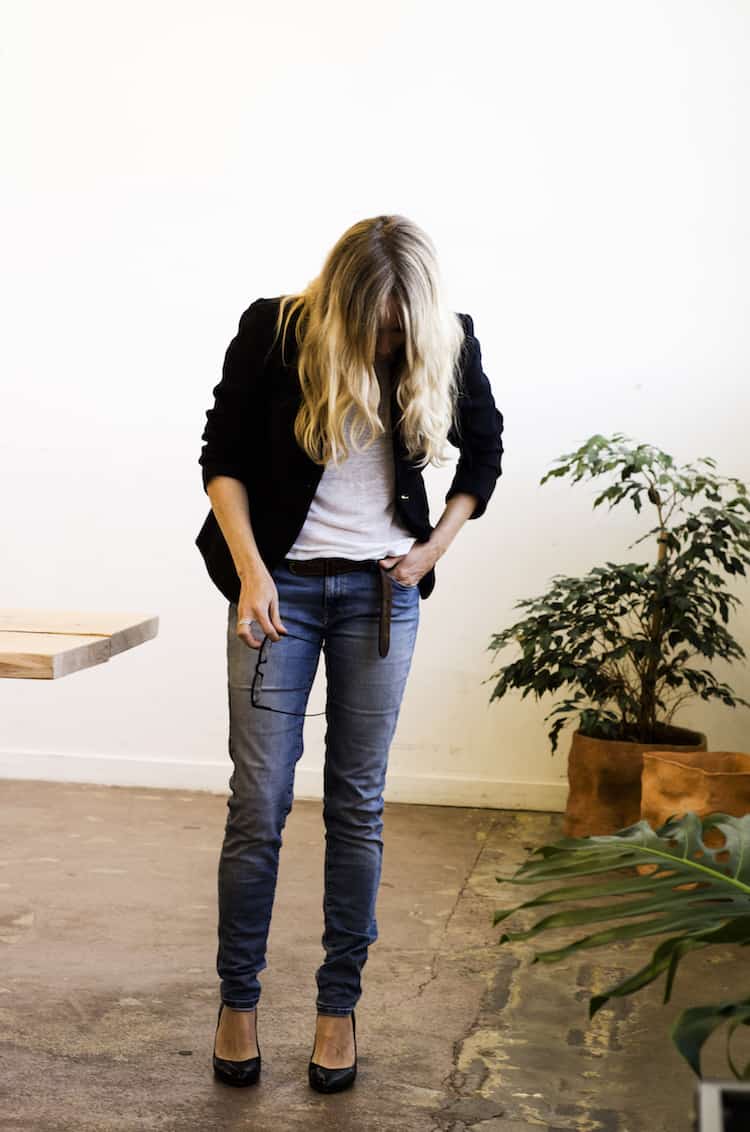 My attidued towards ageing can be summed up in two words – f*ck it.
Just go with it. My experience of getting older is, quite frankly, a relief. I'm much more centred now and get so much more out of life. I realise I'm still in my 40s and ageing can present more of a challenge in decades to come, but I feel like it's our job to work through those challenges and become better people for it."