Elle Ferguson co-founded They All Hate Us, an online fashion inspiration destination, and has parlayed its success into a major Instagram presence (over 600,000 followers) and her very own tanning brand, Elle Effect, beloved by those in the know. Here she talks us through her incredibly thorough makeup regime – get ready to take note, because this might just be the most detailed daily application we've ever published – and the sentimental wardrobe pieces she doesn't leave home without.
I truly believe it was my destiny to create my own stand alone brand.
Fashion is in my blood. My mum Kim Ferguson had her own label when my sister and I were growing up, so she was always sewing or making patterns. I remember when I was in primary school I used to do all my school projects by cutting relevant bits out of Vogue, and weekends were spent at the Powerhouse Museum looking at exhibitions on fashion – it was just the way we did things in our family. My sister also has her own label now, Babyanything.
I studied Interior Design after school, and then after four hard years of hand drafting and all kind of wild assignments I was drawn back to fashion through my first job, which was head of Visual Merchandising for One Teaspoon. Sometimes the universe just brings you back to where you belong.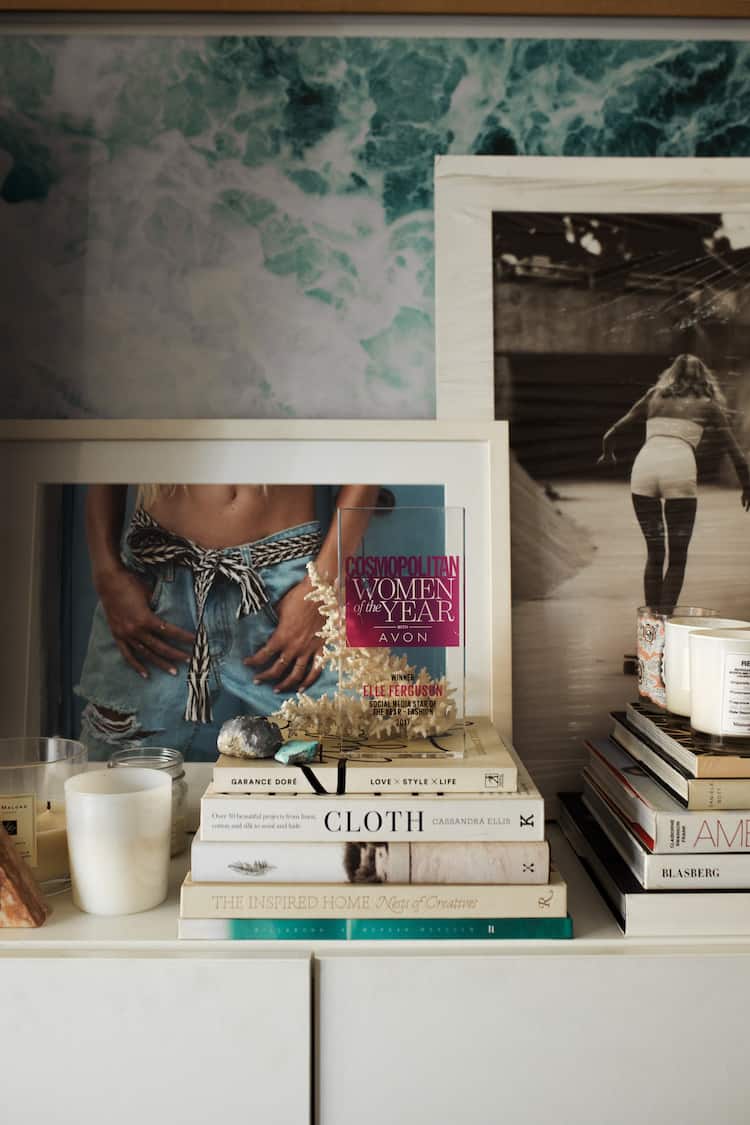 I love that no two days are the same in my job, and the fact that it allows me to create my own story, and do things my way.
I've worked really hard to be where I am and to be able to make the choices I am making. Most of all I love that I believed enough in myself to 'give me a go'. It's very exciting to have high standards for myself and the brand and strive to live up to them.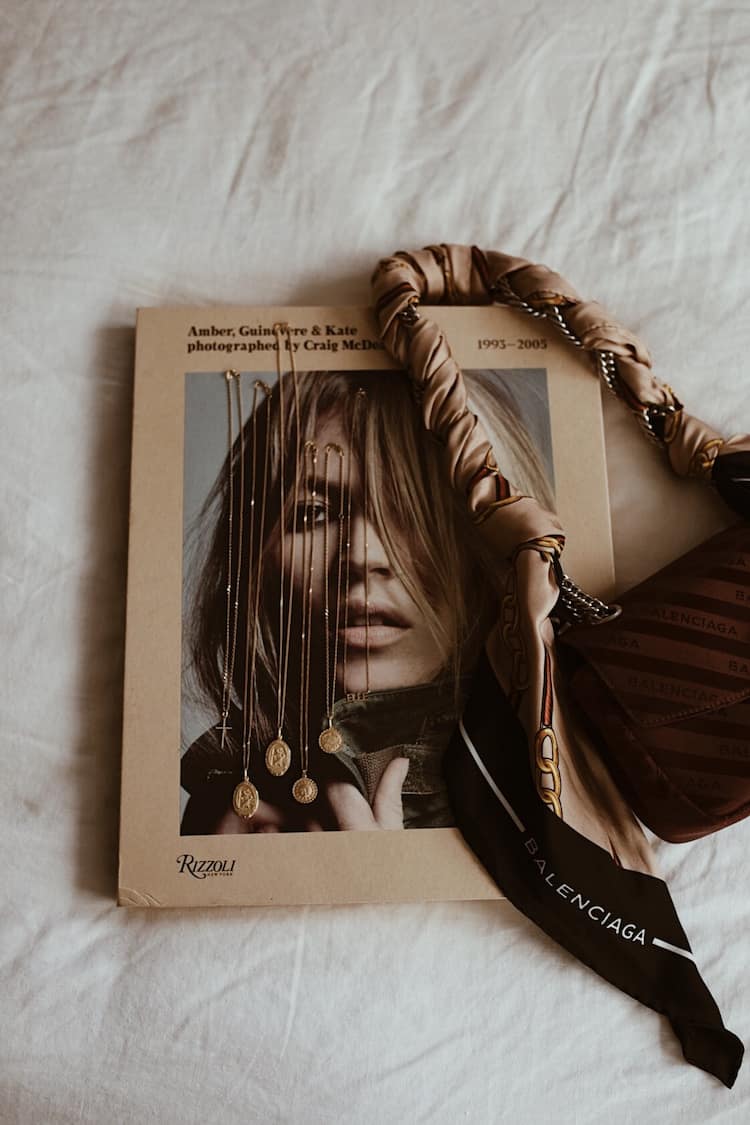 When it comes to my personal style, I'm pretty eclectic. I dress differently every day. I can be super feminine one day or monochrome black the next.
My absolute favourite designer would be Babyanything (of course). I can't leave the house without my sister's jewellery – it completes every outfit. Other than that I adore Isabel Marant, Bassike, Loewe, Zara, Spell and of course Revolve, who I am lucky enough to work with. In terms of some favourite pieces, I'm recently back from  New York, where it was snowing, so I bought a divine Loewe cashmere coat before I left. Also, I just had a crazy shopping session at Zara with my sister, where I got some great pieces to update my wardrobe for under $300! I'm all about mixing high and low.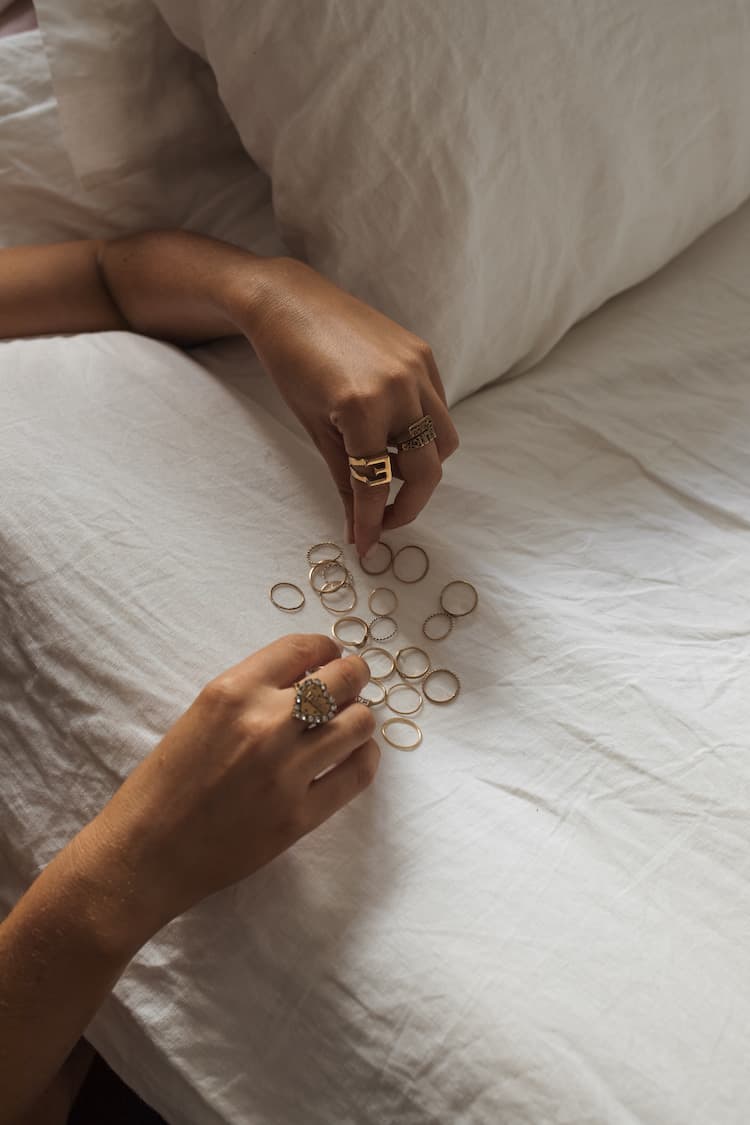 I can see my boyfriend saying that my approach to beauty is just, "I LOVE PRODUCTS", haha!
Which I do, of course, but when it comes to my actual beauty must haves, there honestly aren't that many. I just love trying everything out there and then narrowing it down to the best of the best.
My beauty routine starts with the Elle Effect Tanning Mousse applied once a week to my entire body and to my face every three days. My whole look is based around that perfect golden glow. Next up would be my GHD curling tong. I use this first thing in the morning and always curl away from my face, then brush my curls out. I always wash my face with warm water, followed by Olay Regenerist Micro Sculpting Cream which I let absorb into my skin before I start my make up.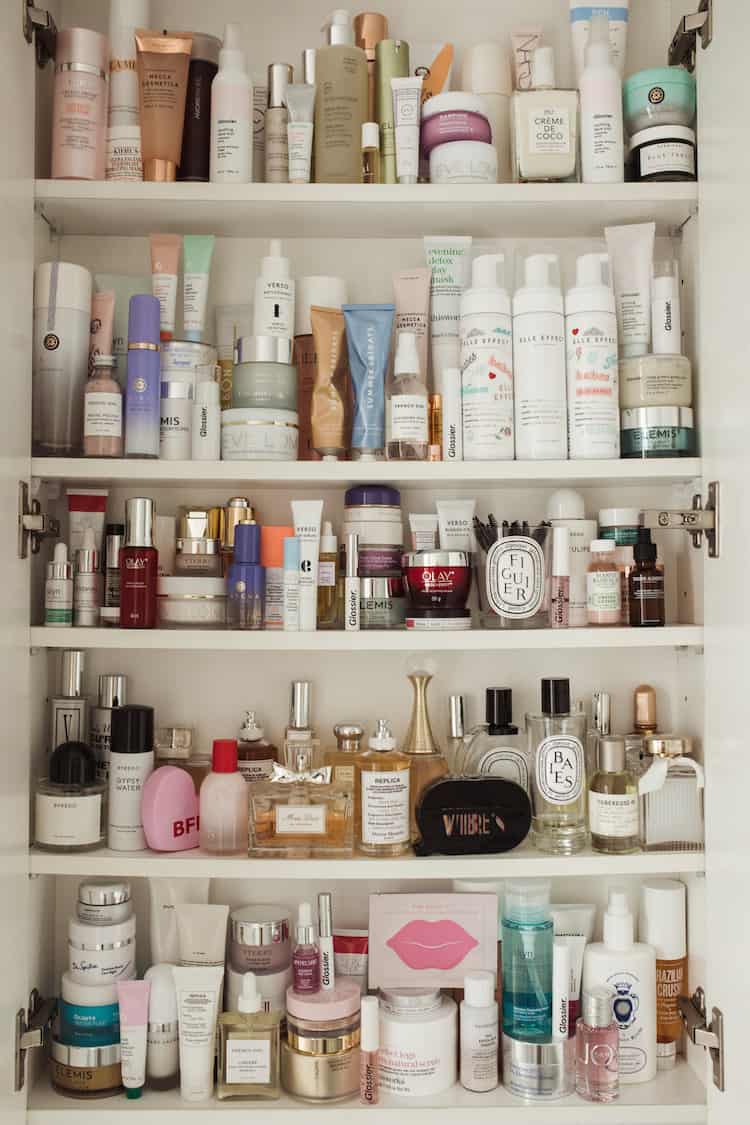 A trick that I have done since high school is to use a nude eyeliner on the water line, as it really opens your eyes up.
The best one I've found is the nude one by MAC. I mix By Rosie Jane Cheek & Lip Gloss in Rose with NARS blush in Gina and apply them to the apples of my cheeks. I love to use cream with powder. For mascara I'm loving Kevyn Aucoin and have been using it for about six months. It's tubular so it doesn't smudge, which is the best thing ever. From here I set my makeup wth a couple of sprays of MAC Fix+, which I find allows my skin to breathe but sets my face for the day. For lips, I have, like, sixteen different versions of the same colour, but some favourites are NARS' Melody [Ed. note: this was limited edition and is no longer available], NARS Velvet Lip Pencil in Dolce Vita, and Sedona Sands by Burts Bees. Then at the end of the day I take everything off with good old Neutrogena wipes, which I swear by.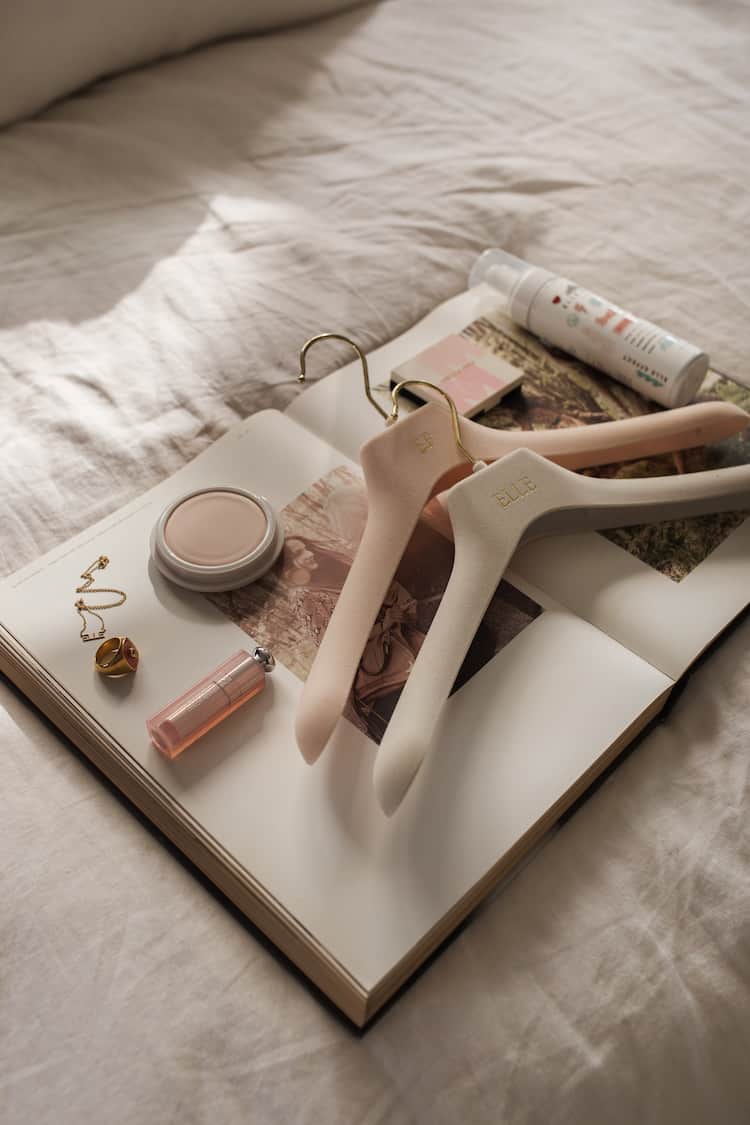 For a night out, I love to add a lash.
My favourite way to do this is to use Ardell individual lashes and really pile them on, the more the merrier! Other than the lashes, even if it's an evening look I still like to keep my makeup quite natural but have a bit more fun with it. I may add a bold lip in a red or a plum colour, and I love adding some bling to my hair.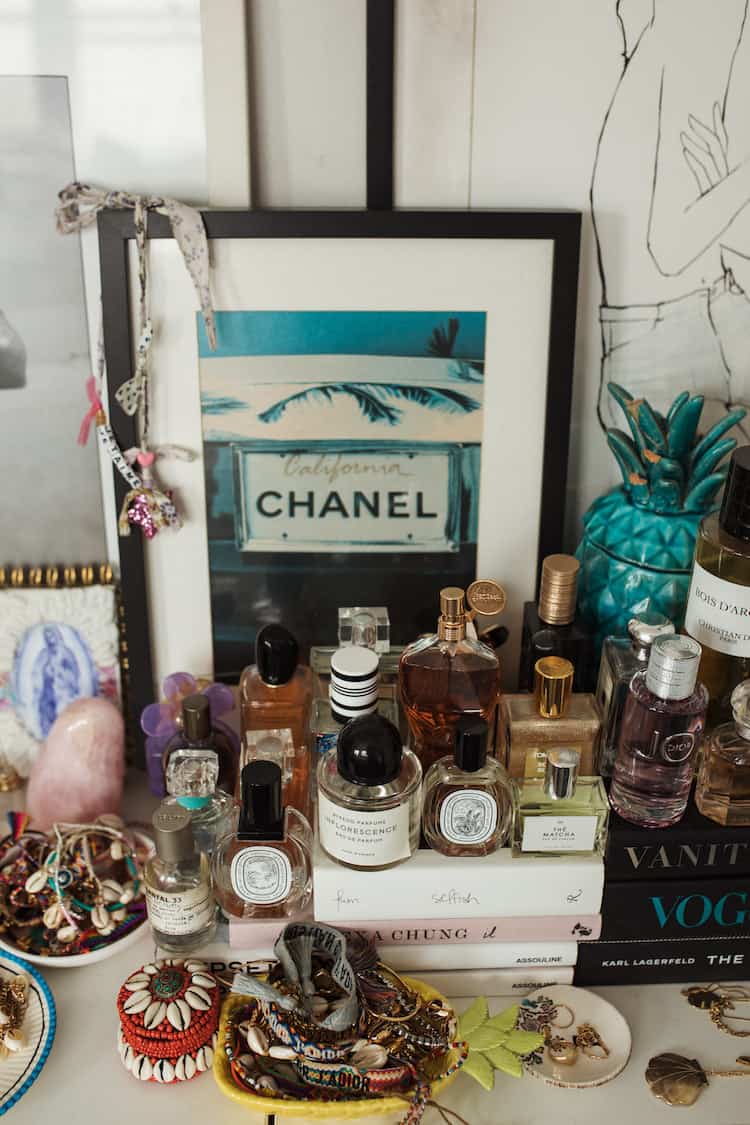 A trick with my hair is that I always spray it with dry shampoo before I go to sleep, and then I brush it out in the morning. I find this adds volume and grit to my hair for when I tong it.
I wash my hair maybe three times a week (depending on if I'm shooting or not). I'm currently addicted to TRESemmé Pro Collection Violet Blonde Shampoo and Conditioner to ensure my blonde doesn't go brassy. I find all the pollutants in the air sometimes means my blonde doesn't look as bright as it could, and this is so great for fixing that. I also love every now and again not washing my hair for a week and letting the natural oils repair any damage. I've done this since I was a kid.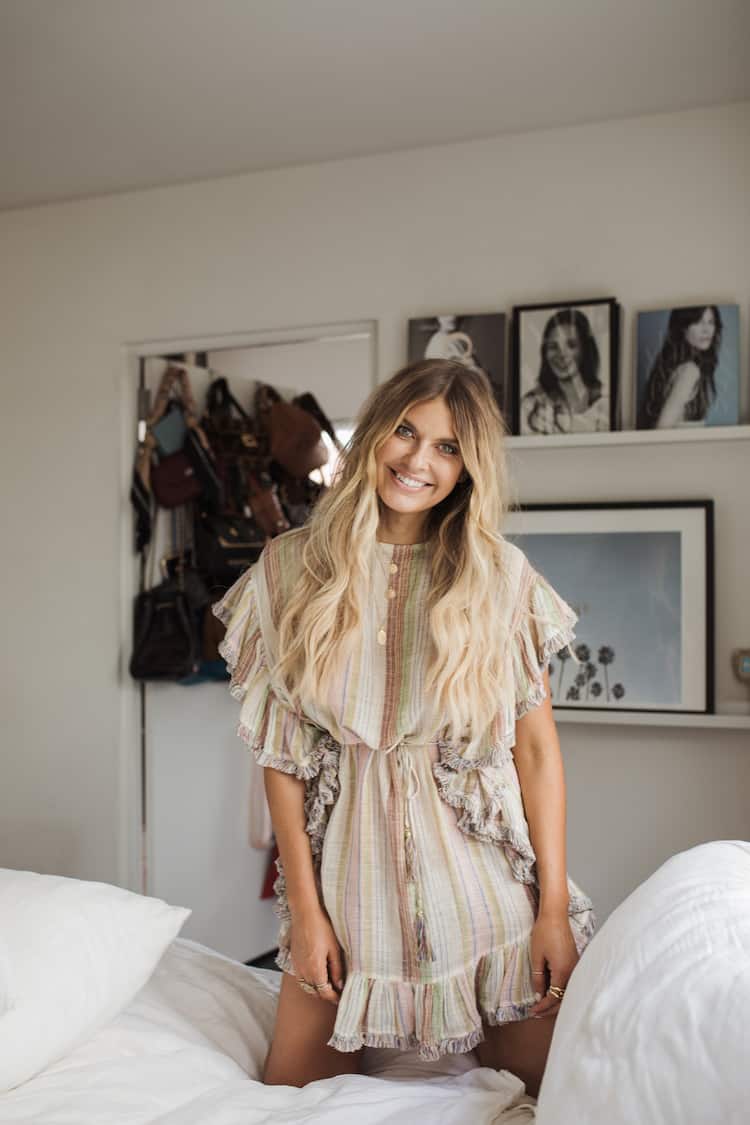 My ideal beauty look is natural with a golden glow and great hair.
I feel my best with a fresh coat of Elle Effect Tanning Mousse. Nothing beats that. Believe me, I've used enough bad fake tan in my time to know! If you haven't found your own look yet, I say experiment. What I love about beauty right now is that everyone is giving it a go.
I've got great memories of some early products I used, like grape-flavoured Lip Smackers, remember those? "Cause you go ape over grape!" Oh, it was love at first sight. And then some not-so-great memories, like using body glitter on my face, having stick straight bleached hair… but why not, really. It makes us feel good, so why not have fun with it.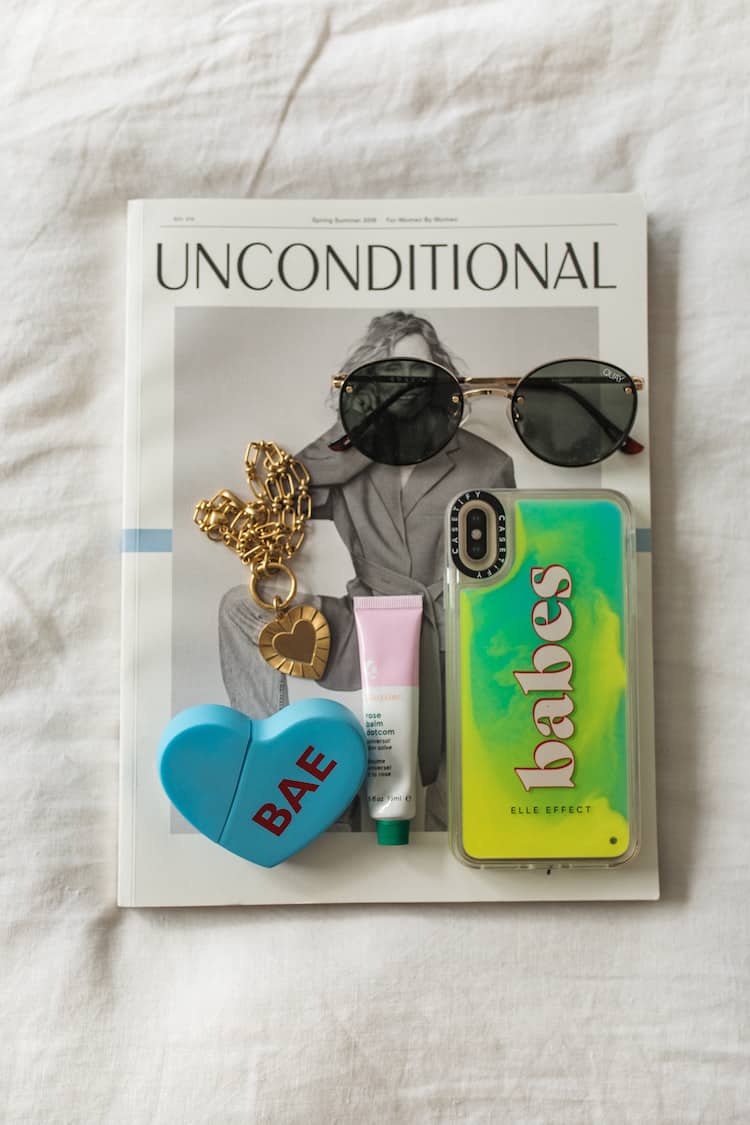 I have two top beauty tips. Number one, always brush your curls out, and two, if you're ever working with a makeup artist, ask them a million questions.
I was recently shopping in Mecca and happened to have one of Australia's leading makeup artists, Chantelle Baker, with me. I dragged her around the store and made her show me her must have beauty buys. It was a real experience!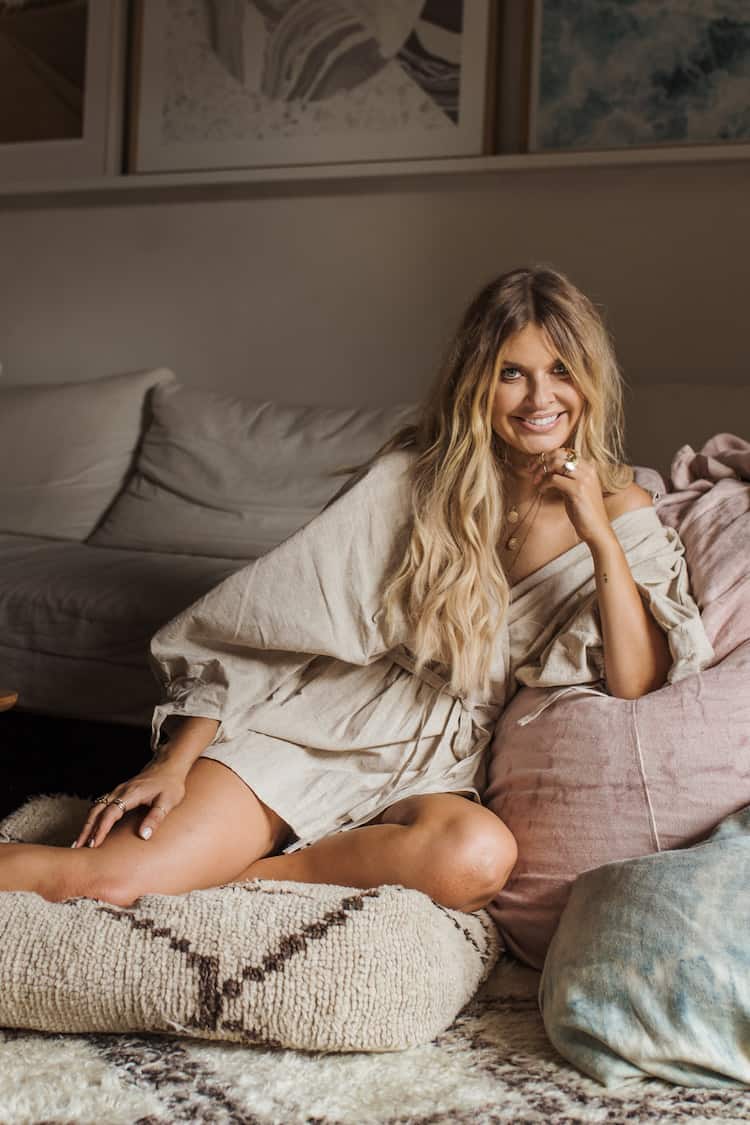 I go to Venustus in Paddington weekly for a body scrub and a massage. There's nowhere in the world like Venustus – it's magic.
I see Kristen Fisher Eyebrows for a tint and shape every six months. I have my hair coloured at Paloma and cut by Remington at Edwards & Co, and I go to Tan Temple with my own mousse and get them to put it through their spray gun.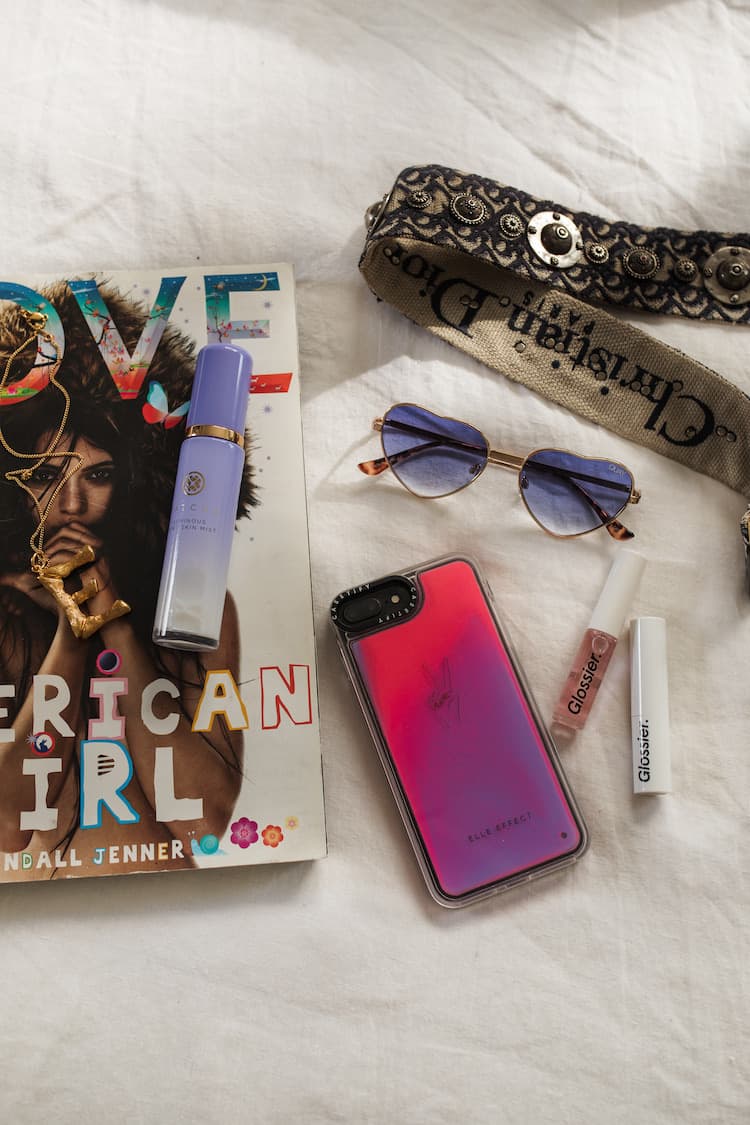 I eat super clean and I exercise regularly.
I love The Beauty Chef and add their glow powder to my breakfast smoothies. If I need to shed for a shoot, I turn to Eat Fit Food.
In terms of exercise, I swim, do Pilates and train with my boyfriend (Joel Patfull at JPPT). Kirsten at Fluidform Pilates trains me every week and has changed my body. Then Joel trains me three times a week with his technique. I do find exercise relaxing, although if that fails there's nothing quite like a good old Kardashian fest on the lounge.