On the cusp of entertainment stardom, Stella Kim did what very few would do: she rejected a multimillion-dollar contract to become a K-Pop star with a prestigious Korean entertainment agency. The lucrative contract was set to launch her into the spotlight as a member of a girl band that would eventually go on to become one of the most successful musical acts in Korean history. Instead, she decided to quit the entertainment business for good. A decade later,  Stella Kim is now a marketing professional in the beauty industry.
IMAGE: INSTAGRAM@SUNDAYSWITHSTELLA
While Stella Kim appears to have it all – a successful career, stunning looks and an immaculate academic record – she's also battled some dark periods. Stella candidly shared her tumultuous battle with mental health, to the most soul-crushing moments she experienced in the entertainment industry, and ultimately, how she managed to fight through it all. Plus, we unearthed her secret weapon against ageing, the cure to her acne and the eyebrow pencil she can't live without.
"I was scouted on the plane.
I was in eighth grade when I first got scouted by a Korean entertainment agency. By complete coincidence, I happened to be on the same flight (from Korea to New York) as one of Korea's biggest musicians at the time: Boa. People from her entertainment agency were aboard the plane as well – they were coming to America for a special K-Pop concert in New York. One of Boa's staff members followed me off the plane and asked if I was interested in doing a private audition with them to potentially sign as one of their talents. Boa was my favourite musician growing up, so I was very excited at the opportunity and immediately said yes. At the end of the audition the agency told me they would be in touch with my dad, who was living in Korea at the time.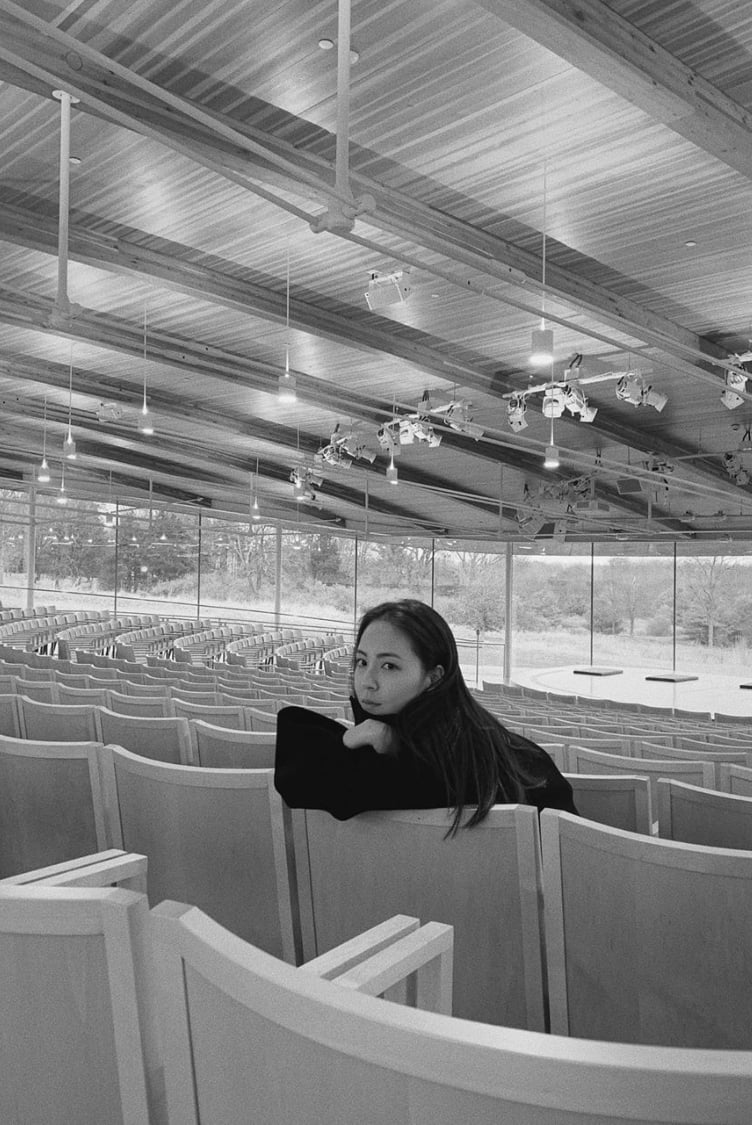 I never heard back from them, so I thought I was rejected.
But a year later I finally had answers, when I was scouted at a New York concert by staff from the same entertainment agency. I know, what are the odds? I discovered my dad had initially rejected the offer on my behalf, but they extended another offer to me on the spot. This time, I managed to finally convince my conservative parents to let me train, but they proposed one condition: I must study in America and only go back to Korea to train during school holidays.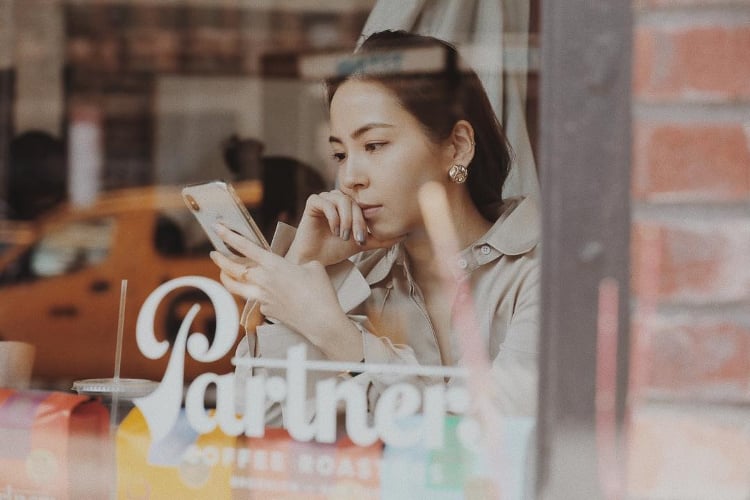 A typical day in the life of a K-Pop star trainee includes…
vocal training and a variety of dance classes. There were also posture classes, language and speech training, as well as exercise bootcamps. I remember one time a trainer grabbed me by the waist and said, "What are you going to do about this?". I was 56 kilos and 5'7. Every week the training staff would line us up, make us step on a scale and then call out our weights. If your weight had stayed the same or increased, they would make snarky comments.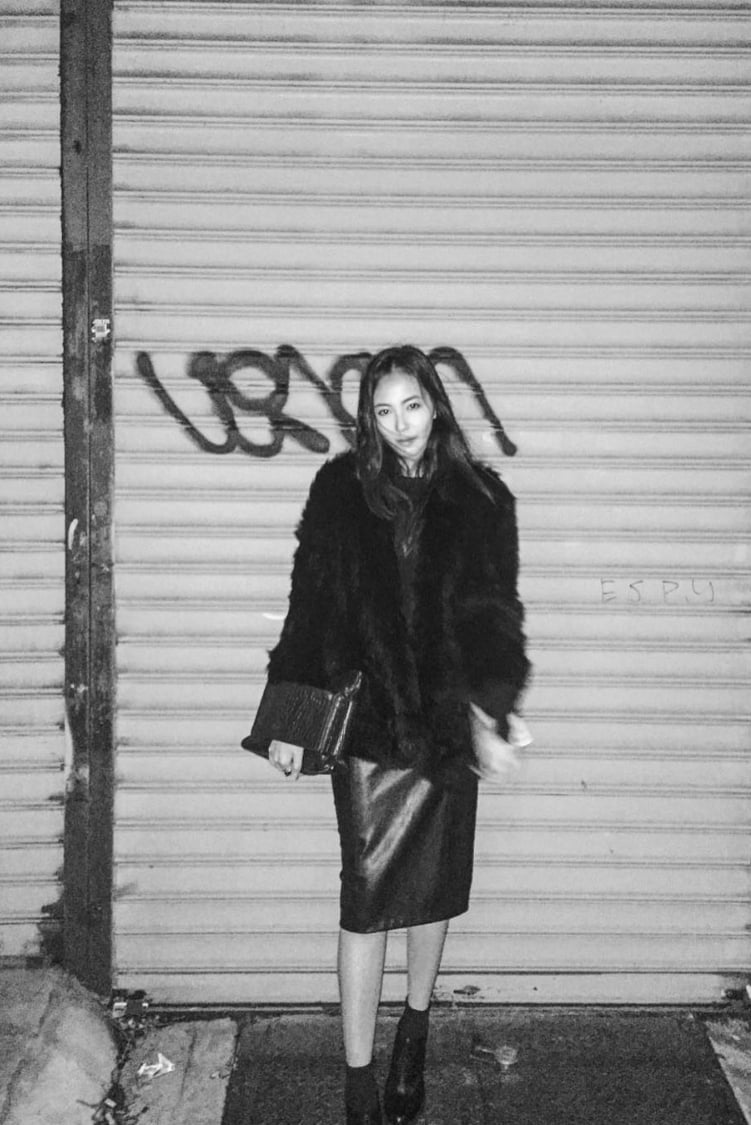 There was a yearly showcase where the agency would invite 500 fans to judge and rate us.
Audience members would get a sheet of paper where they could write comments about us and then the entertainment agent would use that to refine our performance and looks. I remember a lot of industry folks just casually saying things like, "There's this surgery that will make your nose slimmer, or your face smaller." When it came time to sign the contract for my band's debut, this coincided with my university admission and high school graduation. As a minor, my parents would have had to ultimately sign on my behalf, but they wouldn't budge at the last hour. In the end, I had no choice but to turn the contract down, and I went back to the states to study Music Business at New York University. Seeing the wild success of Girls Generation, a lot of people used to ask me if I regretted turning down that contract; but what I've realised is that people only see the glossy exterior. They don't hear about the self-esteem issues celebrities face behind the scenes and the insecurity that stems from constant criticism.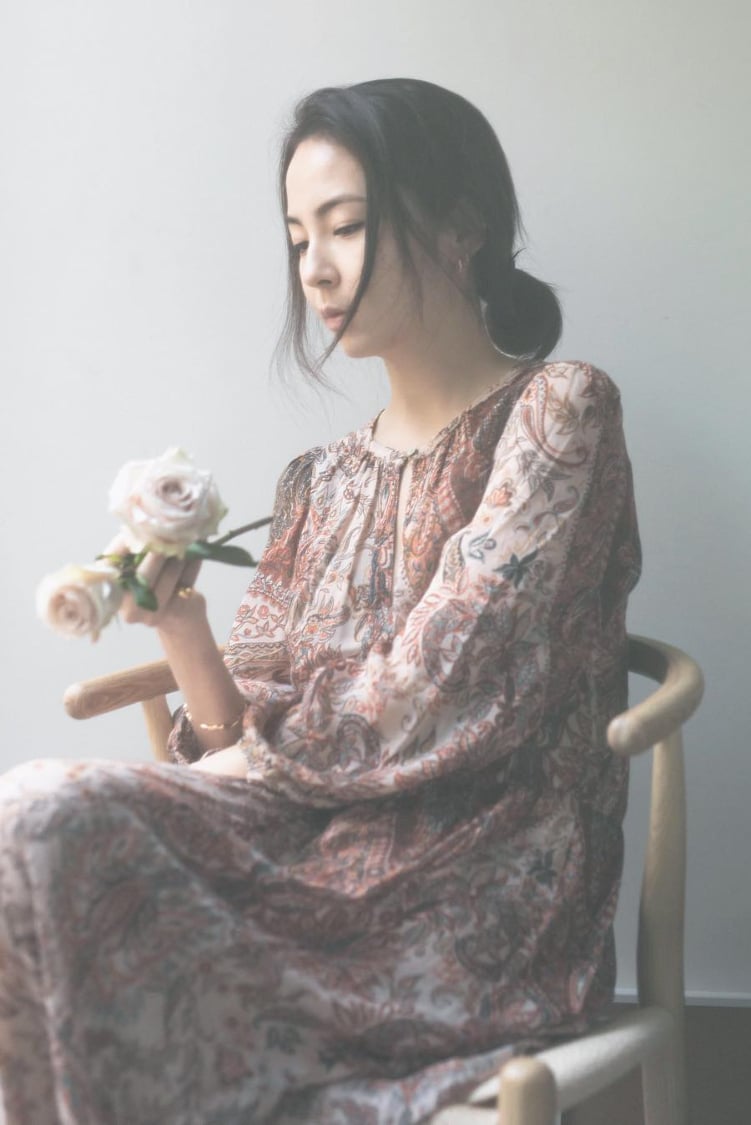 On campus a lot of Korean students recognised me, and they'd frequently point out my flaws.
I remember one student pointing at me and commenting that I was fat and unattractive. I started retreating from social events because of the fear of negative judgment. When I was in my second year of college, I was diagnosed with anorexia and depression. At the time I was shocked – it never occurred to me that I would be diagnosed with a mental illness. I remember justifying depression as "staying grounded" and dieting as "living a healthier, more mindful lifestyle" as I've seen many do. It later started to dawn on me that I was living inside a bubble and needed help, so I frequented the student health centre at my university. After conducting a series of health tests on me, the school placed me on an involuntary leave of absence for a year, against my will and requests for help.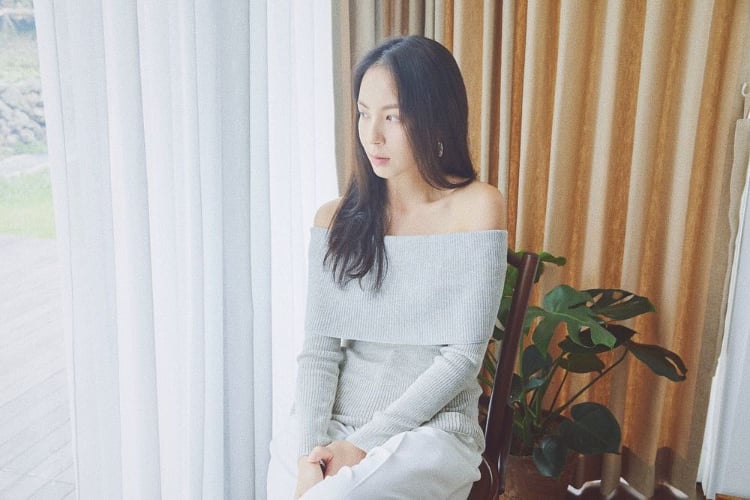 After university I wanted to garner as much experience as possible in the food industry – I worked at food network companies, I worked at restaurants and I wrote for food publications.
During that year off, I ultimately decided to go to Korea and seek holistic treatment. I tried alternative medication at first – I went to a herbalist and tried all sorts of acupuncture, too. Unfortunately, mental therapy was still extremely taboo in South Korea at the time, and my extended family did not support it. I saw traditional doctors for health check-ups and specialised medical advice, but I knew the change had to start with my mentality and perspective. After completing a meditative temple-stay, I entered  a period of self-study that helped change my views and instilled a sense of hope in me. I started seeing food as a nourisher and healer, as opposed to an enemy; I started with Korean food similar to what I'd eaten during my temple-stay  When I went back to school a year later, I changed my major to Nutrition and Food Studies.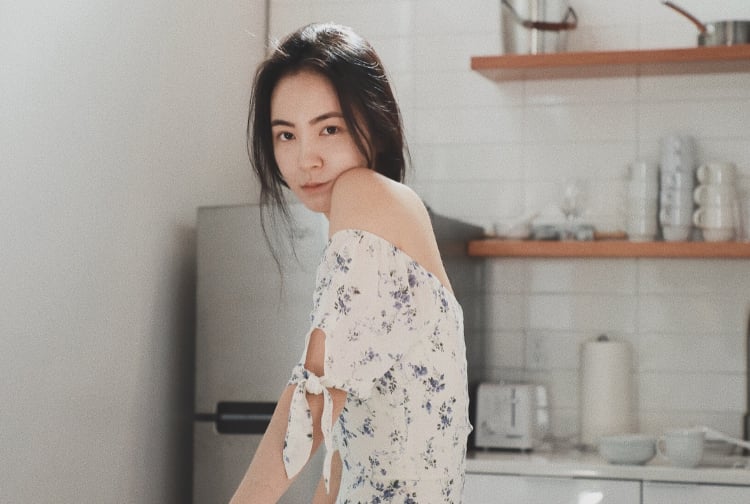 Life doesn't always co-ordinate with your own design.
I thought I would become a clinical nutritionist or enter public health services, but life can lead you to completely unexpected destinations sometimes. One day I saw a job advertisement for a beauty marketing internship role at a small beauty holdings company. Having been exposed to the beauty industry in Korea at a young age, I applied out of curiosity (along with a need for something more sustainable) and got the offer. That's when I fell in love with beauty marketing, during a time when K-beauty was becoming a buzzword in the States.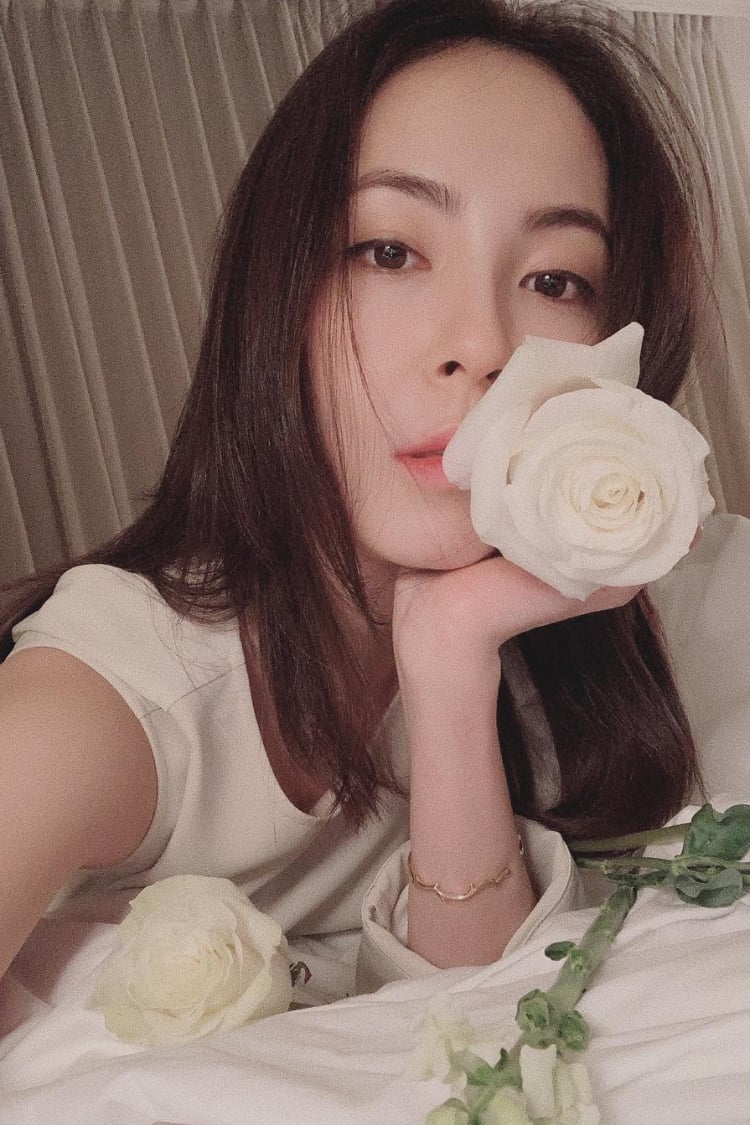 I believe the beauty industry is a powerful force for change, and instead of pointing out flaws that women should eliminate or mask, I wanted to execute campaigns that focus on enhancing natural beauty.
I started doing marketing consulting for other beauty companies on a contract basis, while I also wrote articles for Into The Gloss and Nylon Mag. I eventually became a corporate beauty marketer with my first role on the Global Marketing team at Clinique. After a few years, I moved on to L'Oréal USA to work as a Digital US Marketing Manager for SkinCeuticals for two years. Recently, I made the decision to leave the corporate world and take a chance at going back to where it all seemingly began. I'll be relocating from New York to Seoul for a few months to work with several brands, including AMUSE – a Korean cosmetic startup that was created for the modern woman in need of easy-to-use, fun makeup that enhances her character versus covering her "flaws".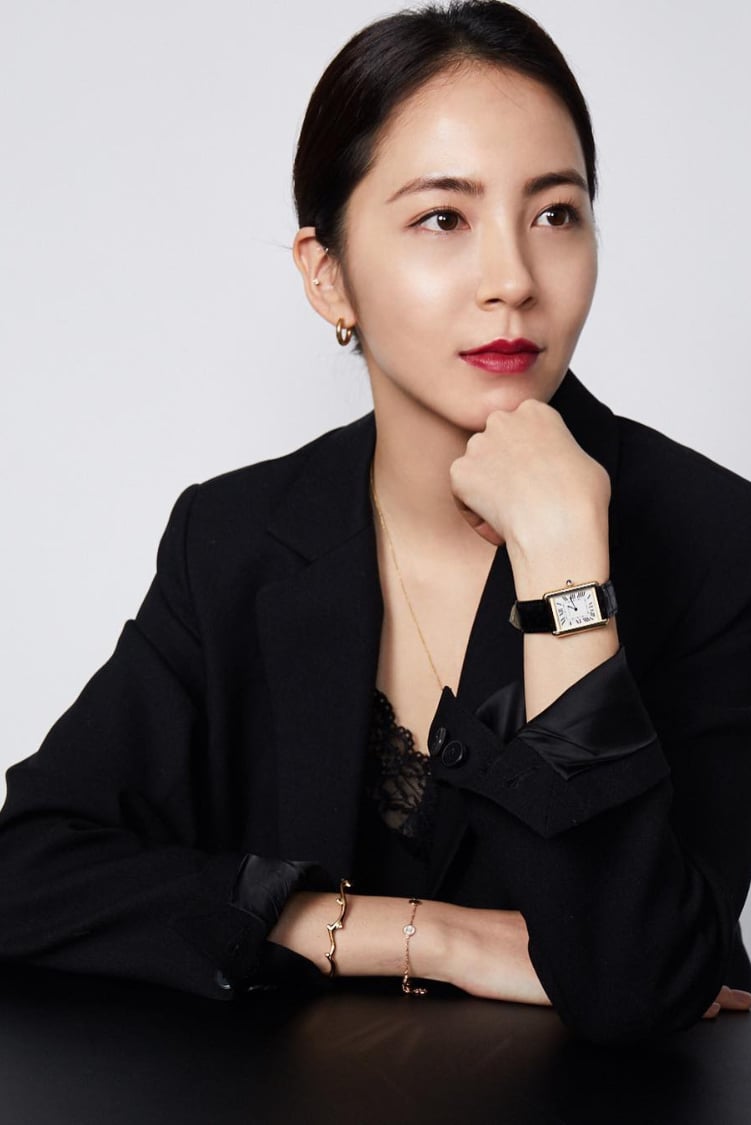 To be honest I'm incredibly risk-averse and therefore nervous about these career changes.
As a woman my age, conservative Korean elders would tell me that I should avoid taking risks and walk safer paths, as security and comfort are positioned above career-related growth. I do feel, though, that we are so worried about failing, that we limit and self-censor our own capabilities in impacting the world in positive ways. It's not the perfectly smooth journeys that build our resilience and shape our grit; it's the moments when we feel helpless then make it out feeling alive – and with learnings – that show us what we're truly capable of.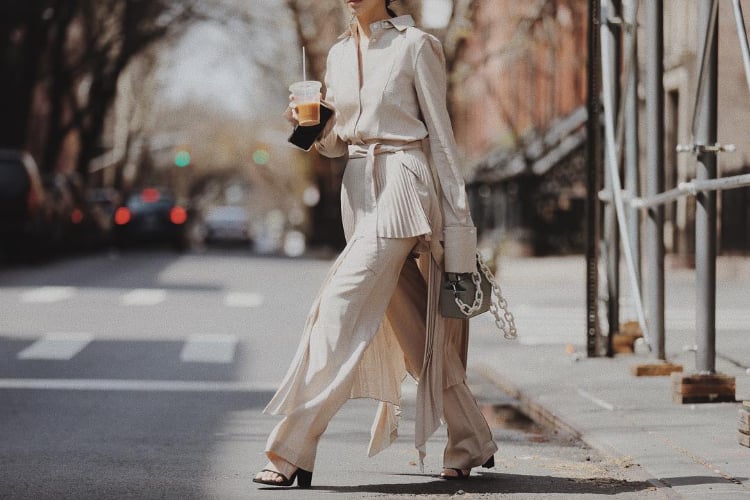 On a beauty- and self care-related note…
I had battled adult acne for a long time. After years of trying every product and treatment under the sun, I finally gave in to trying Roaccutane (or Accutane) – and to tell you the truth, I wish I had given it a chance much earlier. The downside to Roaccutane is that it made my skin so dry that it would crack and bleed, but one product that really helped sooth the dryness and irritation was SkinCeuticals Hydrating B5 Gel; it's my holy grail. I also love mixing the gel with my foundation, it gives my skin this velvety-smooth finish. Another skincare product I religiously use is the SkinCeuticals Phloretin C F antioxidant serum. It's specifically formulated to protect the skin against ageing caused by the environment, and it helps me with overall skin glow. As for my moisturiser, I swear by this inexpensive Japanese product called Gokujyun Hyaluronic Lotion by Hada Labo. I wear sunscreen daily, but the brand I use depends on the occasion! If I'm wearing makeup, I'll use the AHC Natural Shield Sun Stick – SPF 50, because it also acts as a fantastic primer and holds onto my makeup very well. On days where I don't wear makeup, I'm a fan of the Organic Pharmacy Sunscreen SPF 30 that I picked up at a Goop conference. It smells amazing and doubles as a moisturiser, making it perfect for your off days. I always remove my makeup at the end of the day with the Bioderma Sensibio H2O Micellar Water, a true classic.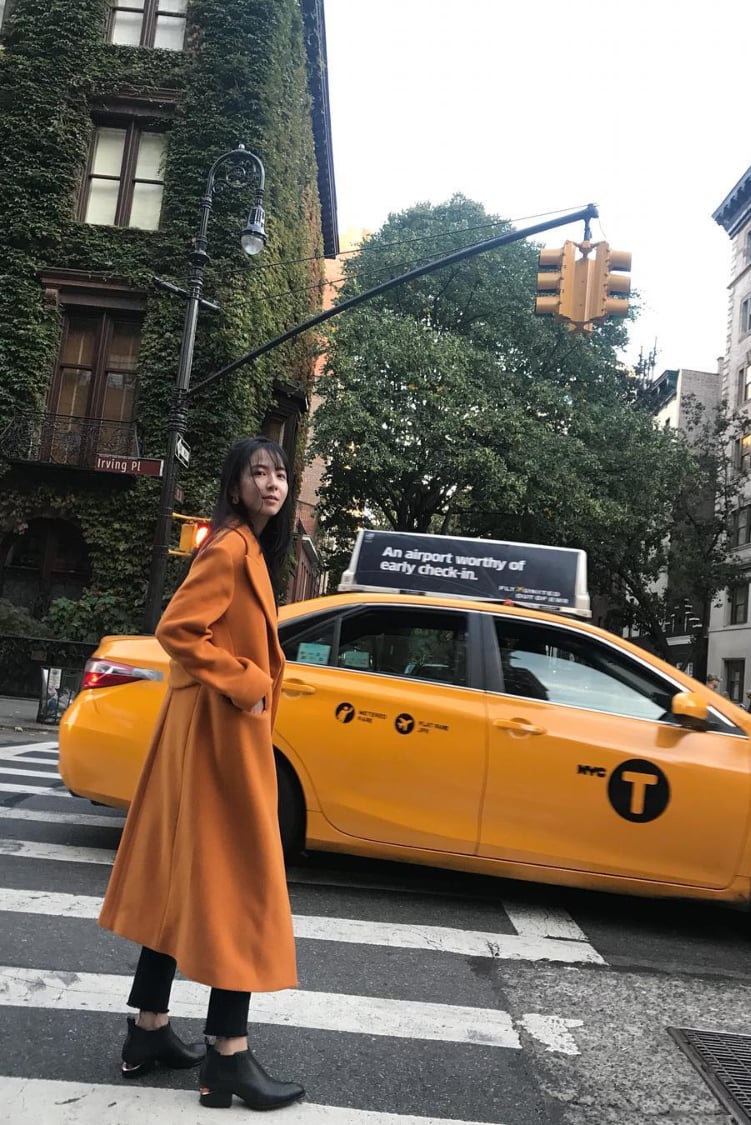 Makeup wise I spend a lot of time on my base makeup, because I'm not a huge fan of wearing too much colour.
To create the "no makeup-makeup" look, I rely on the Armani Essence-in-Foundation cushion to even out my skin with a luminous finish. I like to dust a soft highlighter on the high points of my face, and my all-time favourite is Etude House Secret Beam Highlighter, as it gives a very subtle lit-from-within sheen and is extremely cost friendly. The 3 Concept Eyes Full Cover Concealer is fantastic at covering blemishes with an undetectable finish; it's matte, but doesn't leave your skin dry at all. I use shade #1 on my blemishes and #2 under my eyes, because it has a peachier tone. The one product I can't do without (as with many Korean makeup artists), is the Shu Uemura hard formula eyebrow pencil – it's soft, natural and blends like a dream.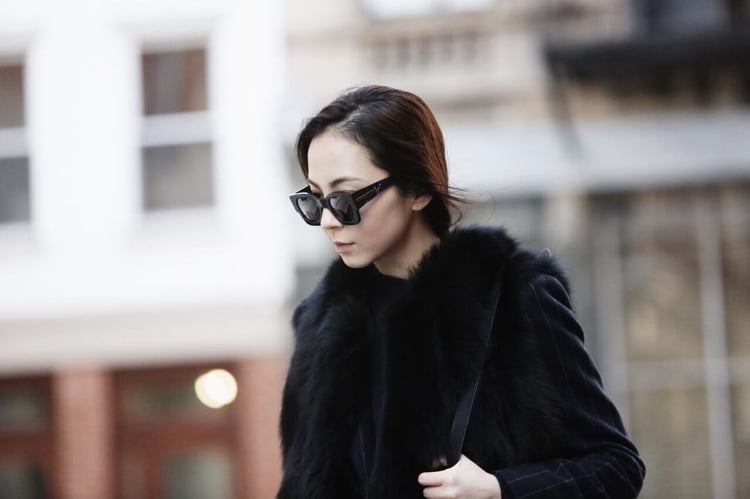 I colour my hair frequently, because I think it really brightens up my overall complexion and look.
My hair stylist based in New York City, Ritusko Hotaka, is the best colourist I've worked with and knows how to cut based on your face shape. For my hair, I use the Kiehl's Sunflower Colour Preserving Shampoo and matching conditioner, mostly because I love the scent.  My forehead is quite large and I have some empty spots in my hairline, so I use a hair shadow called Pang Pang Hair Shadow by Mamonde in shade 01, to create the illusion of a fuller hairline and smaller forehead. I just colour in any sparse areas and blend the shadow out.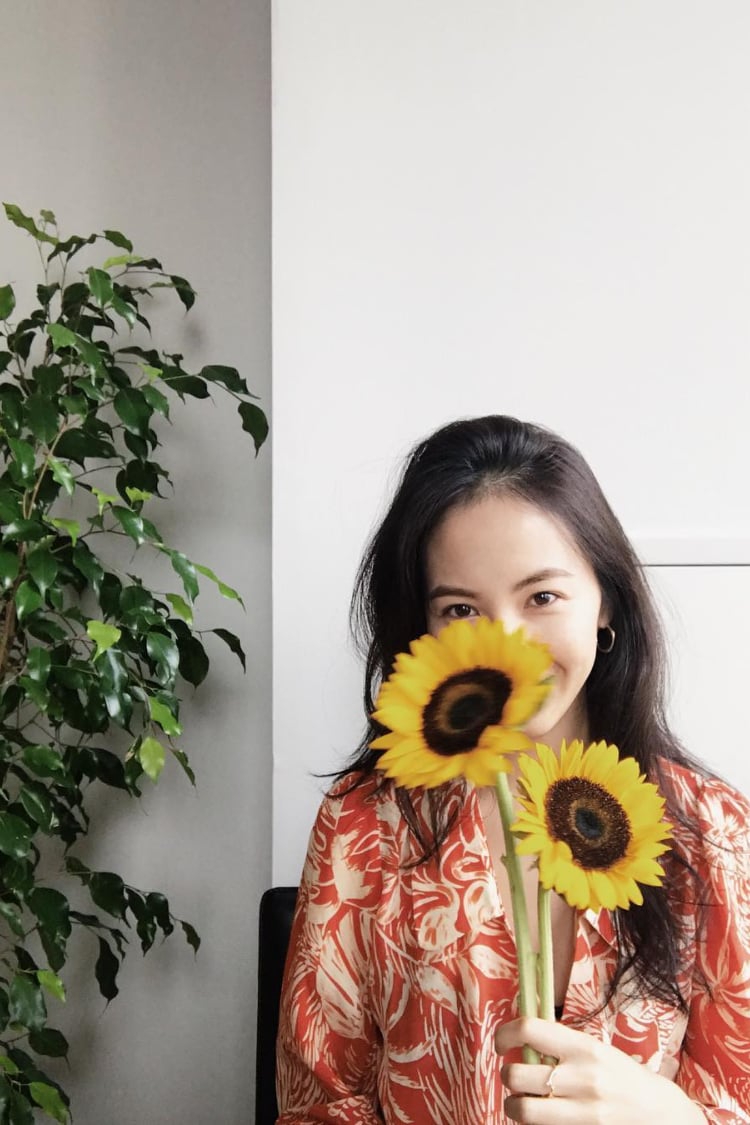 Story by Kristina Zhou. Photographs supplied by Stella Kim.