With her lustrous hair and luminous complexion, Jessica Sepel looks every bit the picture of health. (She also happens to be a total babe). But the nutritionist and health blogger wasn't always so healthy, and her journey to this point has been well documented in her blog, where her legion of devoted followers look to her for lifestyle inspiration and advice on healthy eating. Jessica recently invited us into her Vaucluse family home where she spoke to Beauticate about her clean life and why she believes beautiful skin and hair starts from within.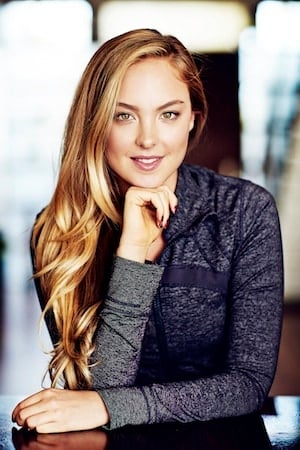 JESSICA WEARS LULULEMON TOP
I was a typical fad dieter
I was partying around the world, drinking alcohol, sipping down black coffees, eating a tin of tuna at lunch everyday and thinking I was healthy.  I was totally out of touch with my body and hated on it and my own body became my biggest burden. I felt anxious and was waking up tired all the time with no real sense of how to make things better.  But then when I started to study more about the body, I began to realize just how very unhealthy I actually was.  I studied Health Science before going on to study Nutritional Medicine and that's when my blog began.
I worked on the emotional side of things too
I started seeing a good psychologist, where we worked through the root of my pain and why I was turning to food as a source of comfort.  By blogging about it and seeing how many women feel the same way as me, well… it's healed me. It started out as just me wanting to share my story with the world, even though I never actually thought anyone would listen. Looking back I was feeling really self-conscious and had very low self-esteem at the time.  These days my readers are often shocked at how honest and open I am about my journey and I think it brings a lot of comfort to people because they share the same story as me.
I love creating healthy recipes. A lot of people equate embarking on a health journey with being deprived, but I'm really trying to change up that way of thinking.  Good food can be so delicious and I'm so passionate about making healthy food not boring, that's one of the reasons why I was inspired to write The Clean Life.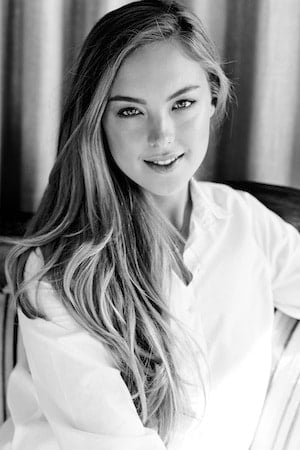 JESSICA TURNED HER LIFE AROUND WITH HEALTHY EATING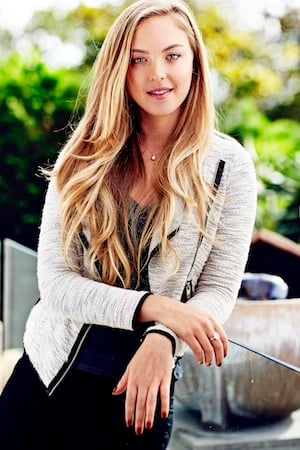 JESSICA ON THE BALCONY OF HER SYDNEY FAMILY HOME
I used to compulsively exercise
Twice a day and it never did me any favours. As a nutritionist in practice, I can see that many women are over-exercising and it's not doing them any good.  I've started to notice that forms of exercise like yoga, Pilates and weight training offer much more effective results. I began yoga about two years ago. My mum's actually a yoga teacher and my sister is studying to be one so I  it's in the family. I do flow yoga and Pilates and we also have a trainer who comes to our house every few days (the downstairs level of our house is a gym which is very convenient!)
I come from a very health conscious family. My grandmother meditated and had a cupboard full of supplements, so it's something that I've been exposed to from a very young age.  My grandmother and mother have been my biggest beauty influences. They both used to take me along to health spas when I was a little girl and I used to sit with them and watch, intrigued.
I believe my skin is 100% a reflection of my diet.
The minute your digestion is not functioning so well, the skin will react as your gut plays a huge part in how your skin looks. Dairy is also a big one when it comes to skin. I find that if I reduce my clients' intake of dairy, their skin just clears up. It's amazing! It's the same with sugar.
In the morning I wash my face with Cetaphil Gentle Cleanser, then I'll slap on some of my Burt's Bees Hydration Daily Moisturiser.  A few times week I'll also use the Burt's Bees Willow bark Deep Pore Scrub to exfoliate.  I've only just started using Burt's Bees in the last few months and I'm loving it.  It's organic and most of their products are made from coconut oil and vitamin E. I also love NaturaBisse Rosa Mosqueta Oil; it comes from South America, is really potent and is also really high in vitamin E.  I apply it in the evening after I cleanse, followed by the Burt's Bees Hydration Night Cream and Eye Cream.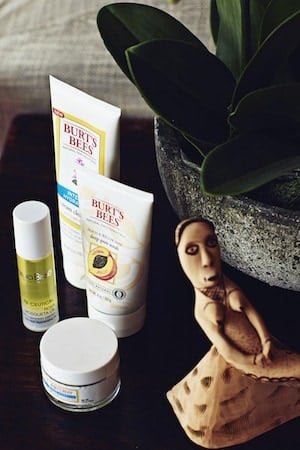 JESSICA LOVES THE BURT'S BEES SKINCARE RANGE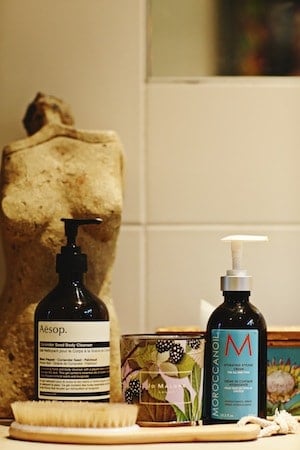 AESOP BODY CLEANSER, MOROCCAN OIL AND DRY BODY BRUSHING ARE SOME OF JESSICA'S BEST HAIR AND BODY SECRETS
I swear by apple cider vinegar for blemishes
If I can feel one coming on, I dab on a little apple cider vinegar from the kitchen onto a cotton wool bud; it's really antimicrobial and works every time. I also love doing homemade facemasks. I use oats (because they contain a specific ingredient that is really moisturising for the skin); lemon (because it's very alkalizing); yoghurt (which is a probiotic so it clears bacteria), and a pinch of sea salt. I remember my great-grandmother used to do a mask of mashed strawberries because they're really high in vitamin C which repairs collagen in the skin. Another really good mask for reducing puffiness is mashed avocado because of the potassium.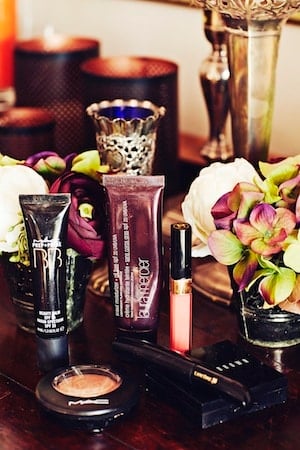 LAURA MERCIER, MAC COSMETICS, CHANEL, LANCÔME AND BOBBI BROWN ARE HER MAKEUP BRANDS OF CHOICE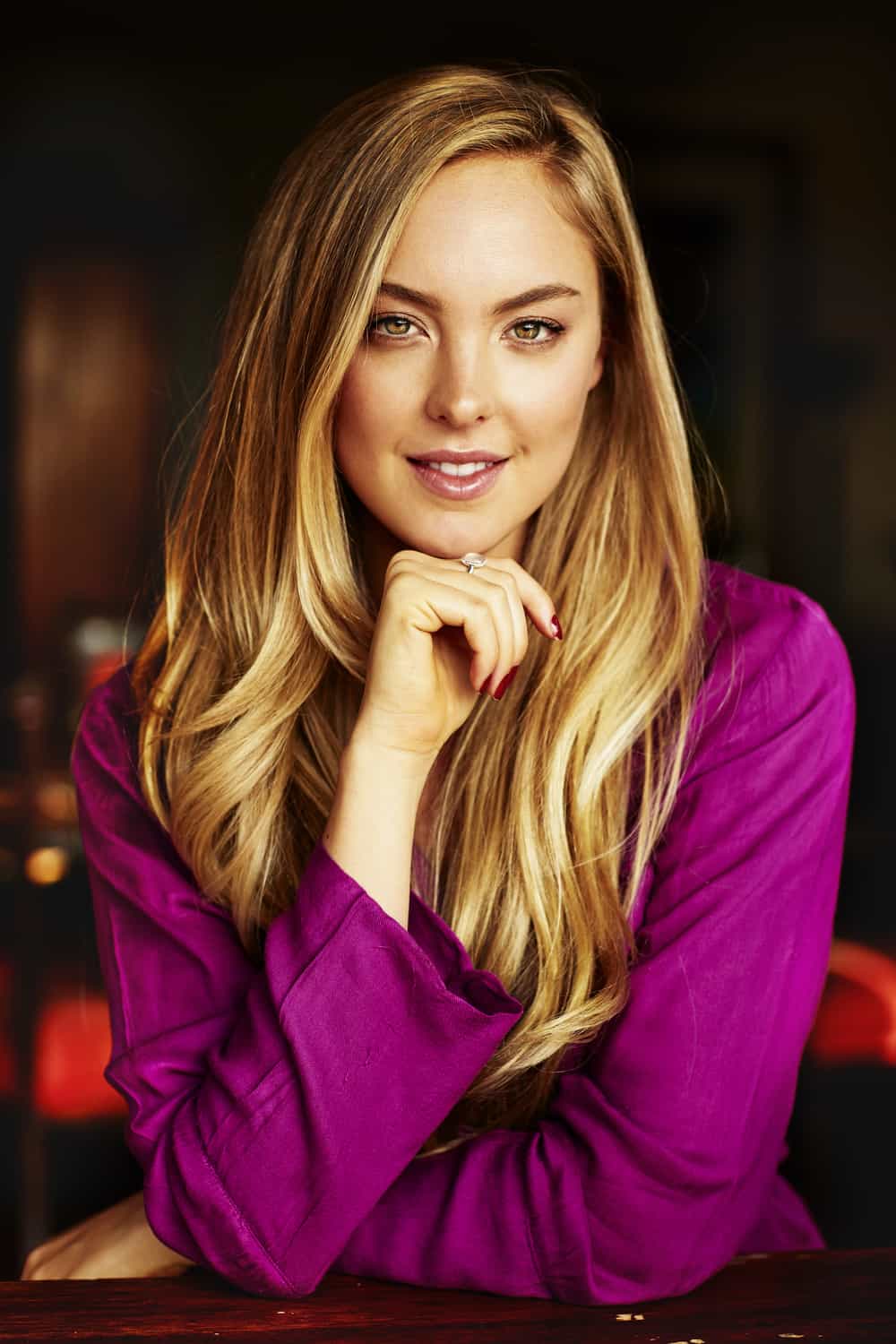 JESSICA'S LUSH LOCKS ARE BOOSTED BY DAILY SUPPLEMENTS
I get my hair done at La Boutique in Double Bay
I only get highlights once or twice a year because I spend so much time outdoors. Lately I've been using Redken's Blonde Idol Shampoo and Conditioner at home. I switch between this and Aesop, for when I feel like going more botanical. I love the Aesop Coriander Seed Body Cleanser too. I use Morrocanoil Oil Hydrating Styling Cream on my hair after I shower. I wait for my hair to dry a little bit before putting it in before I go to sleep.  When it comes to hair you want to take minerals. I take an array of supplements morning and night and among them are zinc, iron and silica, all of which are really great for hair.
But there's a new one I've been using too, the Jimmy Choo perfume; it's unbelievable. My mum actually bought it for me the other day, and the whole house smelt like it after I wore it. I also love wearing oils, like lavender oil and I love the smell of fresh lemongrass. I also really like Jo Malone fragrances and candles; they have that kind of fresh, healthy smell.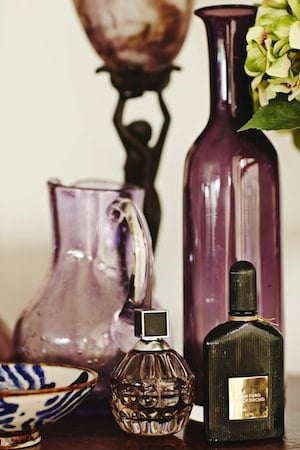 FRAGRANCES BY JIMMY CHOO AND TOM FORD