Can we just call it? Miranda Kerr does not appear to age. Ever. Although we have yet to see any images of her recent wedding to Snapchat founder Evan Spiegel, we do know every little detail of Kerr's beauty regime (from morning tonics and rituals to skincare and makeup) that no doubt had her glowing on the Big Day. I've known Miranda since I interviewed her many years ago so it was a real treat when we were finally able to organise a shoot in her amazing Malibu home and get a peek into the home (and beauty cabinet) of Australia's most in-demand exports. We followed up with a chat on the phone so we could really nut out the detailed beauty routines that Miranda has become famous for… Here are three things you should know about Miranda. She's ambitious (her skincare business Kora Organics is a global success story and has been ambassador for Swarovski and Royal Albert), she's disciplined – committing to daily cold showers, meditation and Kundalini yoga practice is certainly not for the faint-hearted - and she's thoughtful (she sent me flowers when I had Max and always asks after him).
While we're chatting there are a couple of interruptions that give clue to her relaxed home life in Malibu. First, her ex-husband: "Orlando is trying to Facetime me, I'm just going to tell him I'm on a call with you I'll be right back…" she says, disappearing from the call for a minute. Then later, a little voice pipes up, "Mummy?" says her four-year-old son Flynn, who has been playing in the pool with a friend. "Sweet heart, Mummy is on the phone. Remember I told you I was on a conference call?" And with that, we're back into a detailed breakdown of her morning beauty and health routines, her attitude towards religion and spirituality, and what exactly, it takes, to look like Miranda Kerr.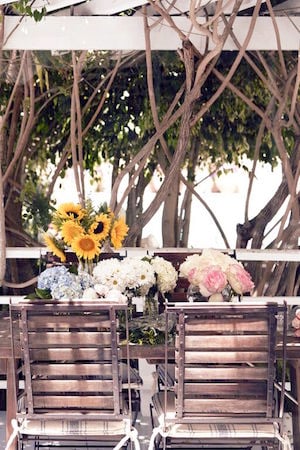 "I don't travel as much as I used to."
It's so good to be home. I try to do as much work as I can from here, and travel when I need to for press. We have our pool here and not boasting or anything but Flynn is such a great little swimmer. He goes all the way under and comes back up. He's like a little fish. One really important thing is to teach them to lie on their back. I taught Flynn, it's so important because if they ever fell in the pool, they know how to float on their back.
I like to start the day with warm water and lemon
I feel like that really helps kick start digestion for the rest of the day. I follow this with a cold pressed green juice. After breakfast, I swear by dry body brushing to get the circulation going, remove dry skin cells, detoxify the body and start the lymphatic system. I begin at my feet and work my way up towards my heart.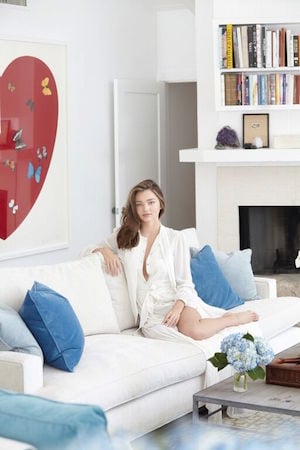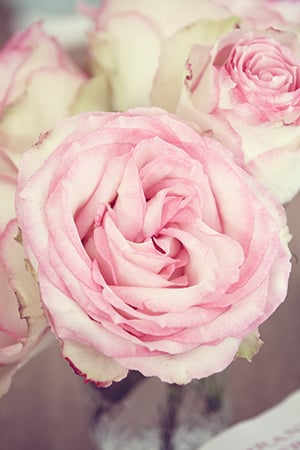 I like to rinse my body with cold water when I have a shower
I have it on really nice and warm, then you go super cold even if you only do it on your neck downwards that's good enough. It feels so invigorating and is so good for your scalp and your face, it really wakes you up. It really gets me going especially if Flynn's been up and down all night. I love it! I even do it in winter I just have to make sure my clothes are ready for when I get out. When I step in the shower I use the foaming cleanser from Kora Organics. Every second day I'll use the exfoliation cream. After my shower I use the Kora organic body lotion all over my body. It's really helped me because I've had dry skin on my legs before and this product is really good for that, it's so nourishing.
My approach to beauty is using products that really feed, heal and protect my skin
That was the whole purpose behind creating Kora Organics- you know our skin is the largest organ and it needs to be looked after. I feel like healthy skin is beautiful skin really. When my skin is healthy, it's glowing, and I have a lot more confidence. A big part of that is looking after myself in a holistic way – making sure what you're eating is really nutritious, exercising and also meditation plays a really big part in my beauty. If I meditate, my eyes glow more, I feel like they're more receptive.
I wish I knew how to french braid
I only know how to do a normal plait. When I get out of the shower I tend to not use any product unless I'm on a shoot. I find sometimes if I wash my hair at night it's better because I feel like that way it can dry over night, I can put it in a little plait before bed and it can have a little natural curl the next morning.
I love to use menthol balm on the back of my neck
I always keep it in my beauty bag. It's not by any brand, it's just one that I got when I was in Asia. It's quite invigorating so I use it a lot when I'm on photoshoots. I use the energizing citrus mist. It's made up of ingredients like bergamot, orange, aloe vera and noni. I just love it. And then I put on the hydrating day and night cream and the  Kora tinted day cream. I then curl my lashes, make sure my eyebrows are fine, and then if I need a little more coverage I use RMS Un-Cover Up. I love RMS because it's so natural.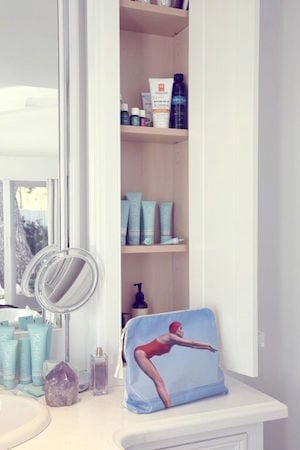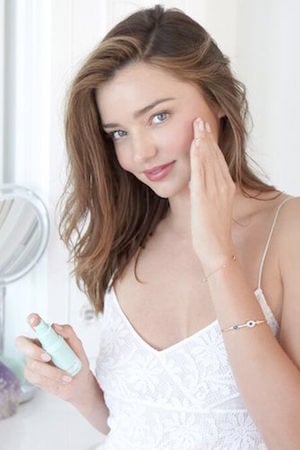 Phytox oil is a new product I've been using that's really good for anti ageing
It's a new addition to the Kora range and it's really active. We've done a lot of testing and within 24 hours of applying the Phytox oil, there's a visible fine line reduction. It really helps to relax dermal contractions. Also the new AHA facial exfoliator is incredible. It removes any skin impurities so that your skin looks really fresh and glowy. It improves circulation. The ingredients are açaí oil and plant acids, it's amazing.
If I'm going out I use Charlotte Tilbury Makeup
I think the product and the packaging is really beautiful. She has a really nice lipstick called Walk of Shame. That's one of my favourites. It's not organic but its nice if I have an event on. I'll use the Saint Laurent shocking mascara if I'm on the red carpet, or the RMS one because it's nice and natural and I have very sensitive eyes. I never wear mascara if I'm just at home.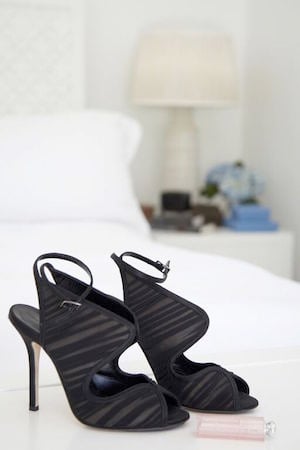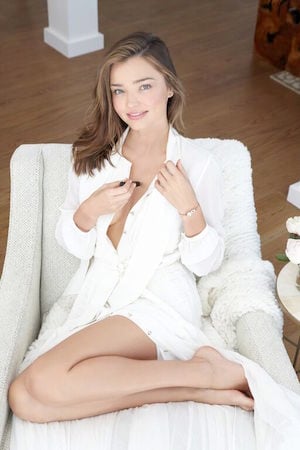 I'm bringing out a heart chakra essence
It's so beautiful. It has sandalwood, rose otto, and ylang ylang. It smells so good, and not only that it also opens up your heart chakra. It feels really nurturing, like you're getting a hug. So I put that on my pulse points and my heart chakra. It's coming out before Christmas as part of the Kora range. It's really very beautiful.
After travelling I love to get into my portable infrared sauna
You literally get inside of it and then you can fold it up and put it underneath your bed once you've finished. As soon as I get off the aeroplane I'll have a bath with baking soda and sea salt – a pound of each in a really hot bath. That really helps me with jet lag and relaxing, it's also detoxifying. Then I'll put Kora Organics rosehip oil all over my face and body for moisture – it feels really luxurious after flying.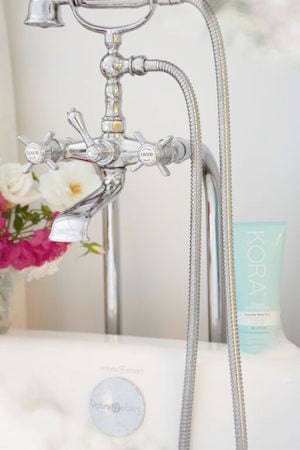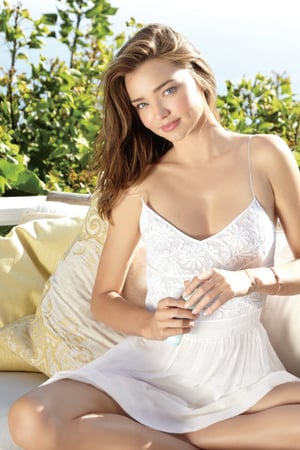 I want to become a qualified yoga practitioner
It's just a matter of time. There's a course that is over Christmas but I don't know if I'll have the time to do it. It's very important to practice the type of yoga that resonates with you. I do Kundalini [yoga]. In America, or the north of LA, golden bridge is a really good Kundalini yoga school. It's from the philosophy of Yogi Bhagan. It's quite intense, it just makes your aura feel amazing. After I've done yoga people are like 'oh you look fresh'. Sometimes my teacher is training or travelling, so when I can't catch up with her I'll use a DVD or something.
Drawing is one of my favourite things to do with Flynn
He loves to draw. I try to also incorporate exercise when I'm at home that we can enjoy together. Things like jumping on the trampoline or putting the music on and dancing at home, going for a walk together, anything that gets us moving.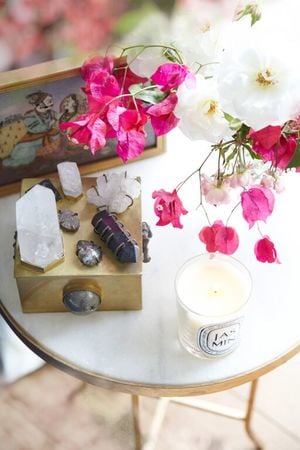 I'm a big fan of transcendental meditation and prayer
I like to do a prayer in the morning and a prayer at night. And I try and do meditation at least once a day for 20 minutes. It's hard to always fit meditation into my day. Sometimes, what I'll do, if there's a lot of things going on around me I'll put my headphones in. I close my eyes and put focus on my mantras. With my prayers I say thank you for my health, my family and my friends, ask God to bless my day. If I'm doing a photo shoot, I'll ask to please uplift everyone involved in the shoot- the intention is to create a happy day. It's also nice to pray for anyone that's struggling or having a hard time, you can send them love.
I like to make a cold cucumber mask to use on my face
You have to make sure the cucumbers are very cold and then grate them to make the mask. I also use cold cucumbers on my eyes if I wake up and my eyes are puffy. It really works for me. Sometimes I'll even put spoons in the fridge to chill and the Kora Organics Face Mist to refresh myself on a hot day.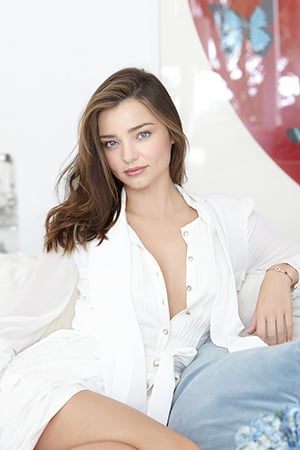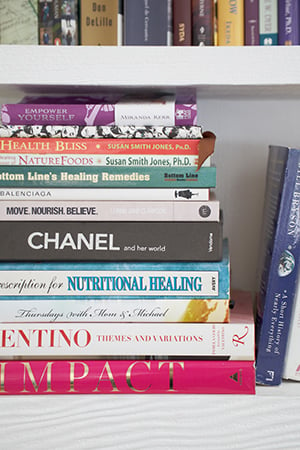 I still drink noni juice every day
And aloe vera juice as well. Both noni and aloe vera are in Kora Organics. I also take chlorella daily, vitamin C, and probiotics. If you have a healthy gut you have a healthy brain and generally a healthy body – I think that is so important."
Interview by Sigourney Cantelo. Arranged by Emily Algar and Claudia De Berardinis.