It's fair to say we've all got a bit of a girl crush on Grace Elizabeth at the moment. Possessing a classical yet fresh beauty we can't help but envy, the face of Estée Lauder and Victoria's Secret Angel is taking the modelling world by storm - all while managing to fit in her nutrition studies at Kaplan University. Grace shares with us her day on a plate and the exercise routine she follows to get herself runway ready, as well the most embarrassing thing to ever happen to her as a model…
"My mum was really the force behind supporting and encouraging me to be a model.
I started modelling at a prom store when I was 16 and we decided to take things to the next level. My mum submitted my photos to NEXT Models in Miami. I signed with them, and then was picked up by NEXT New York. It happened so fast. After I signed with NEXT and I started booking jobs, I became more excited about the prospect of modelling as a career. I gave myself six months to see if modelling was going to stick and, thankfully, it did. My favourite part of my job is getting to see the world and meeting incredible, inspiring people.
My style is very laid back, but I do love to glam up occasionally.
My go-to look is a cool jacket (I'm a big Levi's fan), a Chanel scarf, a vintage Grateful Dead T-Shirt, high-waisted Re/Done jeans, and Saint Laurent booties.
When it comes to beauty I am a minimalist.
I try not to wear a lot of makeup when I'm not working to give my skin a chance to breath. When it comes to product – if I find something I love I will buy it until it's discontinued.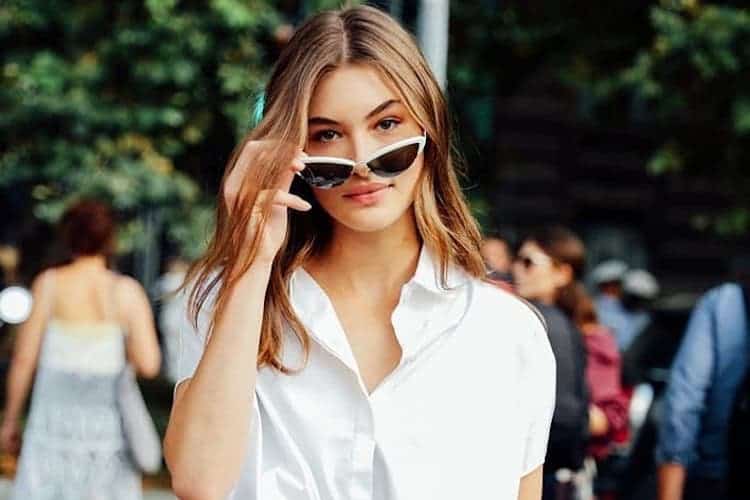 IMAGE: INSTAGRAM @LOVEGRACE.E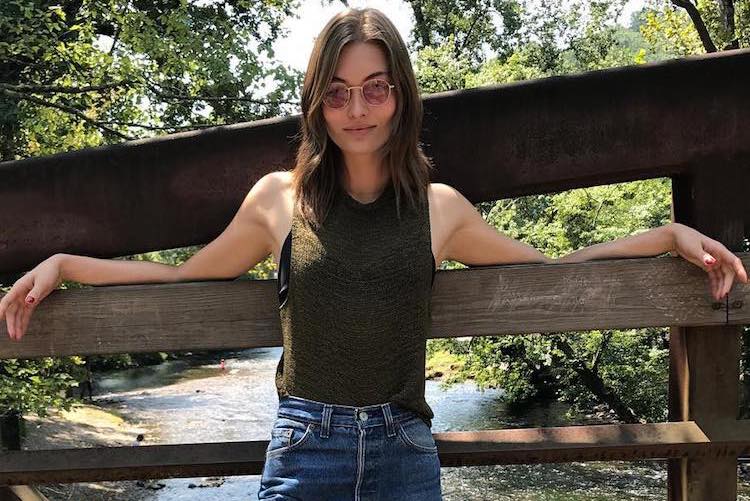 IMAGE: INSTAGRAM @LOVEGRACE.E
My mother is my role model.
I listen to almost all the advice she's ever given me. She raised me to be strong and beautiful on the inside, and said that my outer beauty would shine if I had confidence within myself. I feel most beautiful when I'm surrounded by the people that I love. I know that sounds cliché, but my heart is the fullest when I'm with family and I feel like that just radiates out of my face.
IMAGE: INSTAGRAM @LOVEGRACE.E
When it comes to my biggest beauty influence, I have a few.
Audrey Hepburn, Marilyn Monroe, Cindy Crawford – all are classic beauties.
My favourite feature is a person's eyes.
Eyes, it's so easy to read a person just by gazing into their eyes. They tell the story that your mind is living.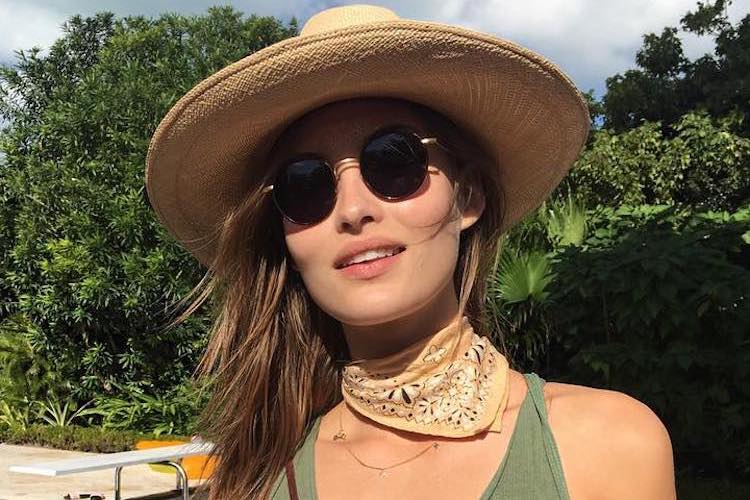 IMAGE: INSTAGRAM @LOVEGRACE.E
The first beauty product I used was a lipstick from CVS. 
There's a picture of me when I was 4 or 5 covered in lipstick from head to toe hiding from my parents in the bath tub.
My most embarrassing modelling moment was during a runway show.
I had a pair of fake lashes trying to take flight. They were way too long!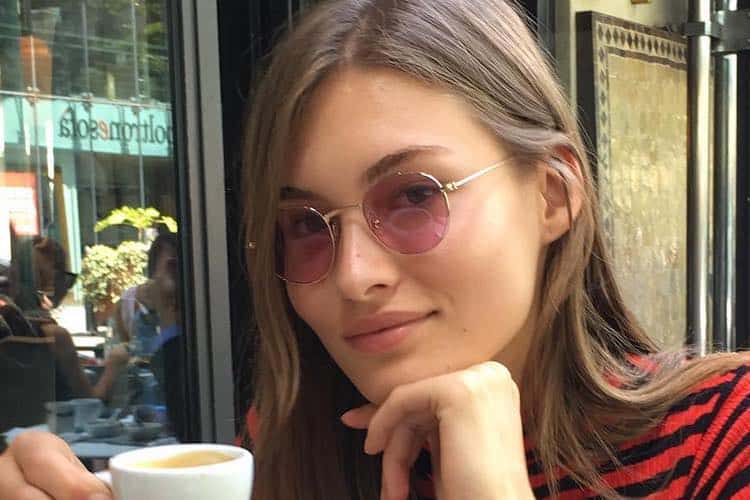 IMAGE: INSTAGRAM @LOVEGRACE.E
I love getting silk peels and oxygen facials. 
I usually get them at various hotel spas while I'm travelling. There's nothing better than stepping off the plane and getting your skin rejuvenated.
It's very important for me to maintain a healthy lifestyle. 
I have always been this way. I love to cook so I prepare my own meals, plus I enjoy working out. Don't get me wrong, I love a good piece of cake occasionally – it's important to indulge sometimes. I eat a lot of protein and veggies – think chicken, fish, any kind of green, plus I love fruit. I jump rope 10-15 minutes every day. Throughout the week I practice muay thai and do functional training 3/4x a week.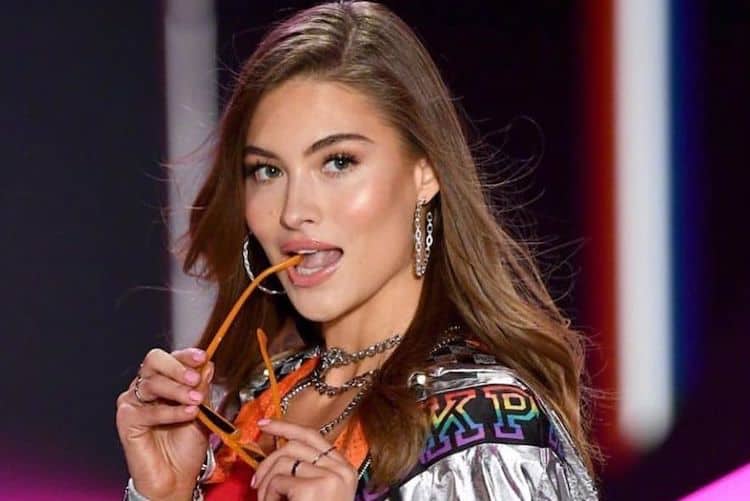 IMAGE: INSTAGRAM @LOVEGRACE.E
To relax, I do yoga and try to rest as much as possible.
I also go bowling. I find it's a great way to clear my mind.
My attitude towards ageing? Bring it on! 
Women are beautiful at all ages – you should embrace the natural process."