We'll warn you now - despite her svelte figure, ridiculous wardrobe and elegant demeanour, it's impossible to dislike Poppy Delevingne. Her warm smile and ability to disarm the most nervous of interviewers (who, me?), makes it easy to imagine another world where Poppy could be your best friend and truest confidant. The model-turned-actress recently launched her second, sweet-smelling collaboration with Jo Malone London (appropriately named Queen of Pop), which has single handiedly made bath-time feel totally magical. We sat down with Poppy on the last evening of her Australian trip to discuss her transition into the world of acting and her top go-to spots around the globe. Spoiler alert: they're pretty incredible.
IMAGE FROM @POPPYDELEVINGNE
"The thing is, I've just started a whole new profession of acting two years ago, so it feels like a whole other profession.
But how I got into modelling, was, I was picking my baby sister (Cara Delevingne) from school and the owner of Storm Model Management spotted me there and tried to convince me to become a model, which I thought she was completely bat-shit-crazy because I was quite extraordinary and bizarre looking, so modelling went from there and acting… it was always my passion, so it just took a back seat. When I got to 28/29, I was like, 'Enough is enough, I really have to pursue the dream I know that I really want to do in my heart, and that's acting!'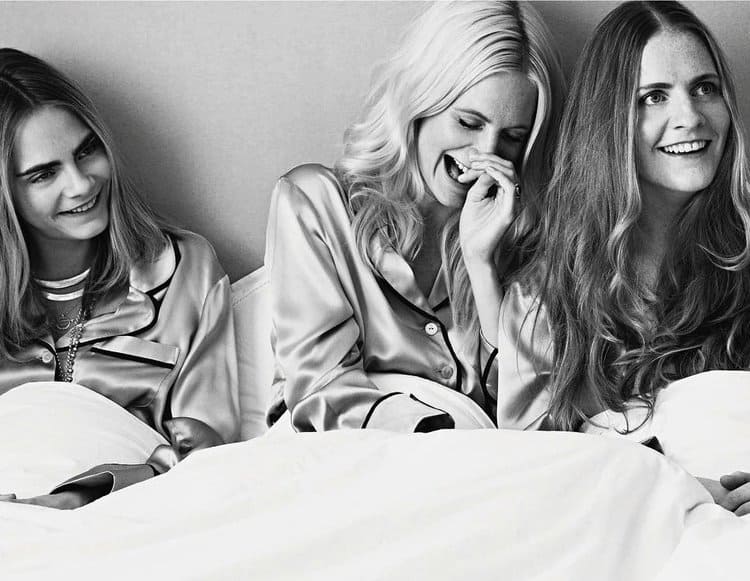 IMAGE FROM @POPPYDELEVINGNE
My approach to beauty is, I used to be really lazy about beauty and now I'm a bit of a self-confessed beauty junkie.  I take it quite seriously.
I went through a stage when I was 29 where I had terrible skin, and it was devastating. I had bad skin for about a year. I think from that moment on, I really learnt to appreciate my skin and to be good to myself. So, I have a very strict routine that I stick to and I barely go outside of those products, and it seems to work for me. So I think my approach to beauty is routine, routine, routine.
IMAGE FROM @POPPYDELEVINGNE
IMAGE FROM @POPPYDELEVINGNE
If I'm not working, I try to keep my makeup to a minimum.
Normally I don't like to wear any, but I use a little bit of concealer – I love MAC for their concealers, I think they're wonderful. I love Bobbi Brown, they do those little tinted pots, which I always carry in my handbag, they're great for a little bit of cheek and a little bit of lip. I love Lancôme Hypnose mascara, I also love Lancôme Matte lipsticks. They are the BEST! There's one called 'Magic Orange' – it's the best, it's not really orange, it's more of a red with a pop of orange. The bare minimum if I'm not working, because part of my job is wearing a tonne of makeup every day, I just need to give my face a day off.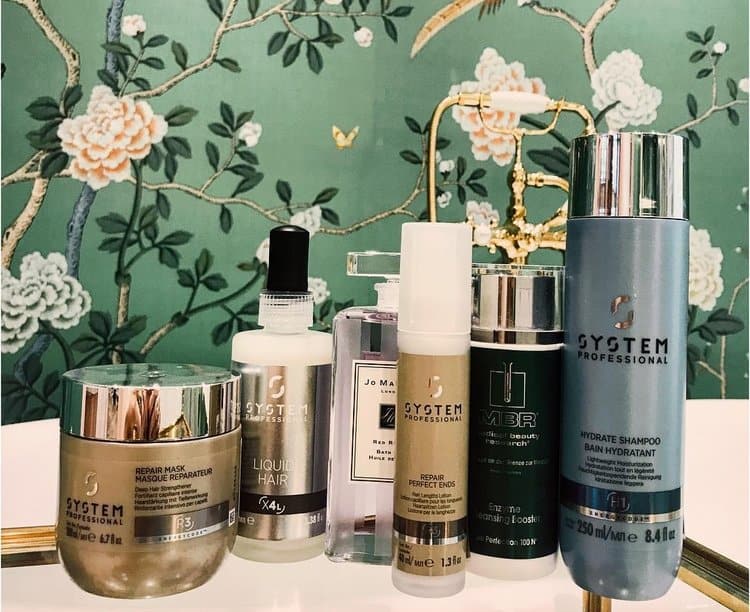 IMAGE FROM @POPPYDELEVINGNE
Haircare is just like skincare. Would you go to a hotel and bong on the moisturiser that they had for you? Absolutely not! So why do we go to a hotel and use the shampoos and conditioners?
I used to be platinum blonde, which I loved so much but I was three years and then my hair started falling out, which I really struggled with. So, I just cut it all off and started again, going natural. I use a little bit of highlights, but that's it. I use Wella Systems Professionals. I've worked with them for the last three years and everyone is like, 'I can believe you were bleach blonde for that long of time', and the only way I could have done that is with these products. I use the whole line, and they have an incredible repair mask, which is just sensational because it's personalised haircare. You go into a salon and they take pictures of the ends of your hair and then they choose, your energy code and what products that are specific to you.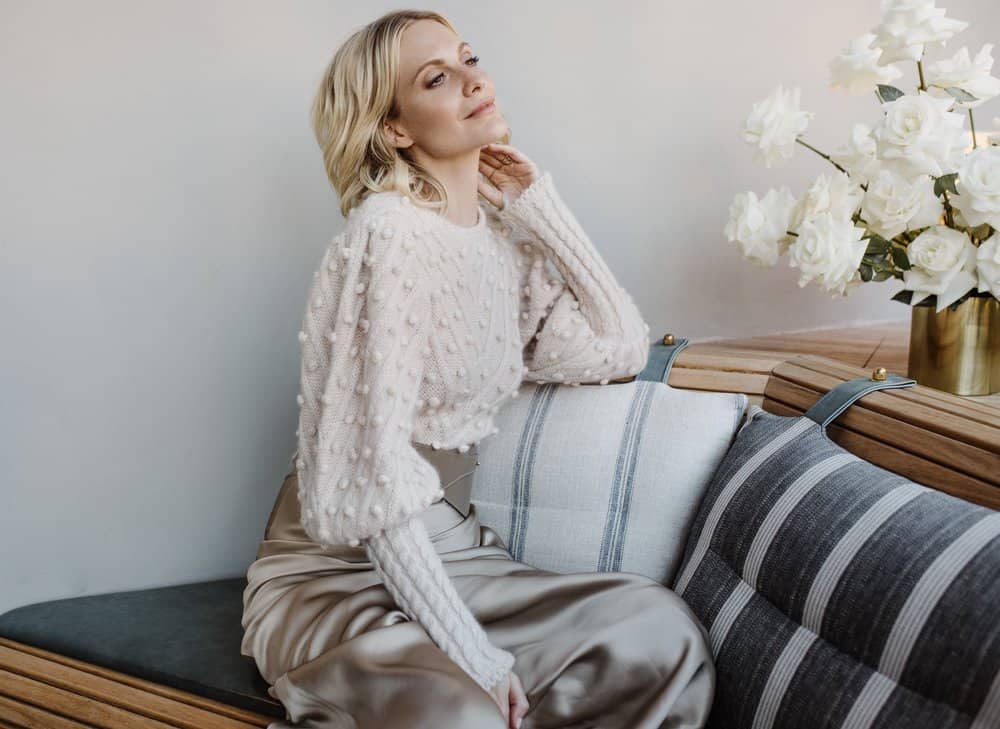 IMAGE FROM @POPPYDELEVINGNE
I would say my personal style is very eclectic. I dress to suit my mood, and I feel like I'm not a person who ever follows trends.
 I just wear things that make me intrinsically happy. Trends are crazy and I'm confused – I'm like, 'is it nautical? Because nautical was four trends ago!'. Everything just comes right back around. I will say, the one look I'm really into at the moment is the 90's look. Anything lip liner, spice girls, buffalo boots, midriffs out, spaghetti straps, bodycon dresses, I think all of that kind of vibe… Jennifer Aniston meets Cameron Diaz, Gwyneth Paltrow, they can do no wrong, those 90's girls, they're just a dream.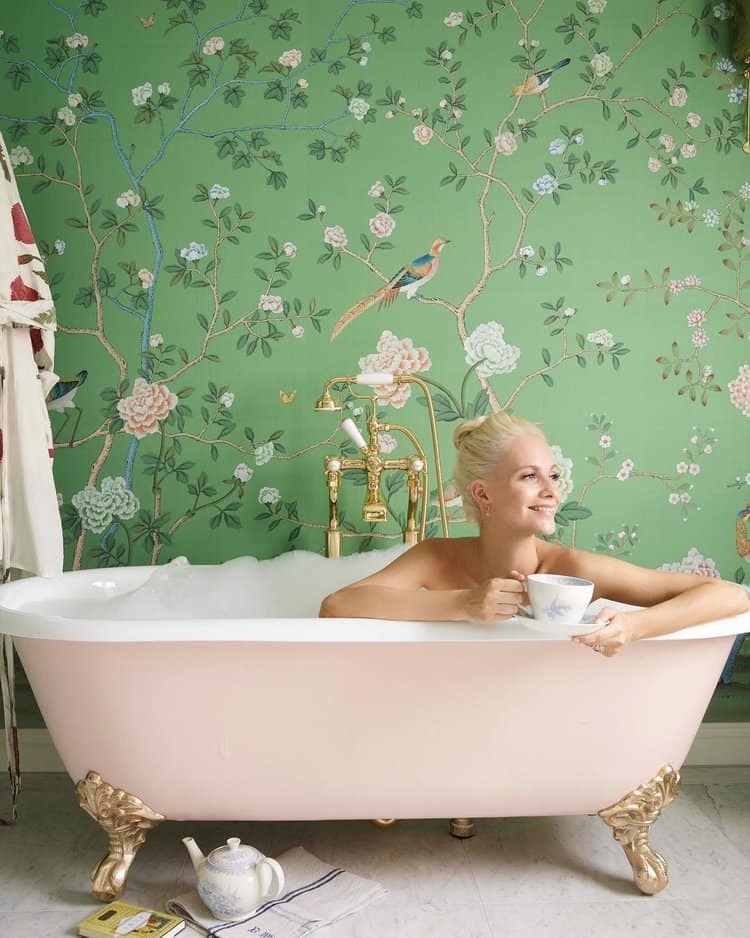 IMAGE FROM @POPPYDELEVINGNE
To relax, I feel like bath time is ideal or I head out to the country with my husband, where we can cook terribly together and devour books and sleep for 10 to 15 hours, which I can do sometimes, and that resets my mind.
Baths are the whole inspiration behind my Jo Malone collection, which is that for me bath time is my time – it's like my sacred time. I get to turn my phone off, no Instagram, no Twitter, and just lie in the bath and soak and listen to music, read a book or drink some tea. I just zen out. When I get in the bath, it's like I'm always meditating.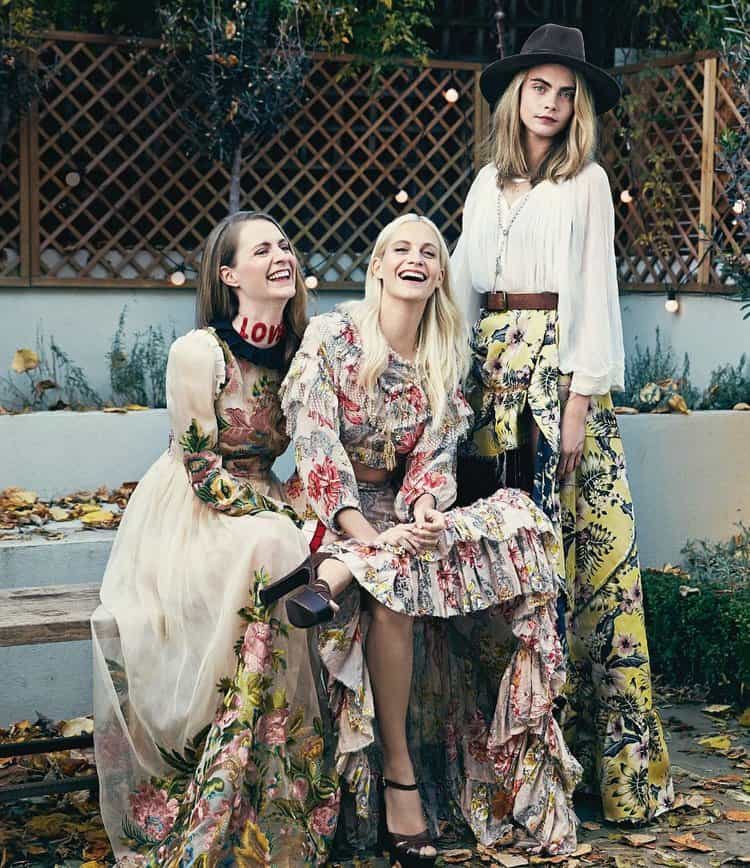 IMAGE FROM @POPPYDELEVINGNE
I feel like a lipstick can make you feel powerful and make you feel confident, that you can take over the world – and surely, that's what we want to feel every day, right?
I would say my beauty look is either a really bold lip and a nude eye or a smoky eye and a nude lip – it's either or, and I think that's generally how I always attack it. One needs it be natural because I tried that thing of doing both and it never works out. You always end up looking like a clown. Also, Stila is back and they do those gel glitter things. The glitter does not fall off of your face, which is what the problem is with so many glittery things. I love them, I have one in copper and one in bronze – gorgeous. So, for me, it's all about a glittery eye.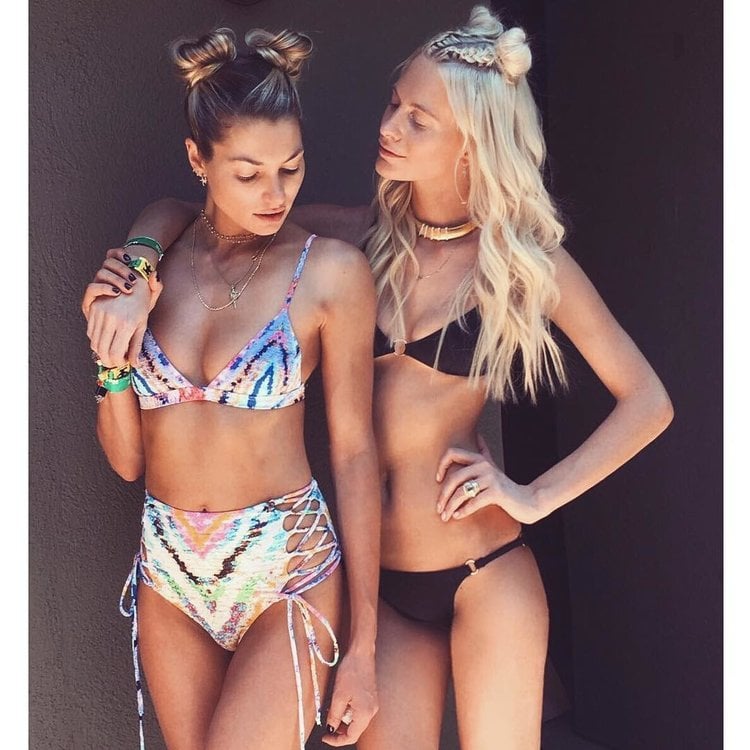 IMAGE FROM @POPPYDELEVINGNE
Exercise wise, I like to keep it quite lazy, so I love Pilates.
I go to a place called BarreCore and they are wonderful there. So I'm obsessed with Pilates, but in terms of treatments, I see the wonderful Theresa Tarmey, who gives me incredible facials. She's just come out with this new silver ball that you roll all over yourself and it de puffs – it's a wonder product. I also go bonkers for a foot massage, it's my favourite things to do. I give myself one cheat day a week, where I can eat whatever I want, and I take krill oil, magnesium, Methyl B – which is like a compound of all the B vitamins – and liquid iron. The spa at Chateau St Martin is incredible. I also love going to a place called the Lanserhof, which is in Munich and is a health place. It's such a beautiful place to unwind and really treat yourself. I always like a spa with a view, it's all about the spa with a view."
Story by Molly Gay. Photos by Alice Mahran and Poppy's instagram.