Suffering from skin discolouration or pigmentation? There could just be a miracle treatment to assist in its many challenges. Kristin Rawson, Beauticate's Style Editor, trialed the Cosmelan depigmentation treatment with clinical skin specialist Douglas Pereira in his Sydney clinic in the hope of working on some of the skin pigmentation challenges she has.
Image: Instagram @gisele for @vogueitalia
I am one of the lucky ones, having always had reasonably good skin until the pregnancies of my two children – but then the hormonal pigmentation commenced, and it just worsened with sun exposure. Now my oldest child is 8, I was ready to explore the options of tackling facial pigmentation – and Cosmelan piqued my interest.
Douglas explained that the Cosemelan peel process was not one for the faint-hearted – it involves extensive downtime and skin peeling, but it's an investment in one's skin health and majorly assists the anti-ageing process. One very attractive factor for me was that it does not require laser on the skin, which was definitely my preference as my skin is very delicate.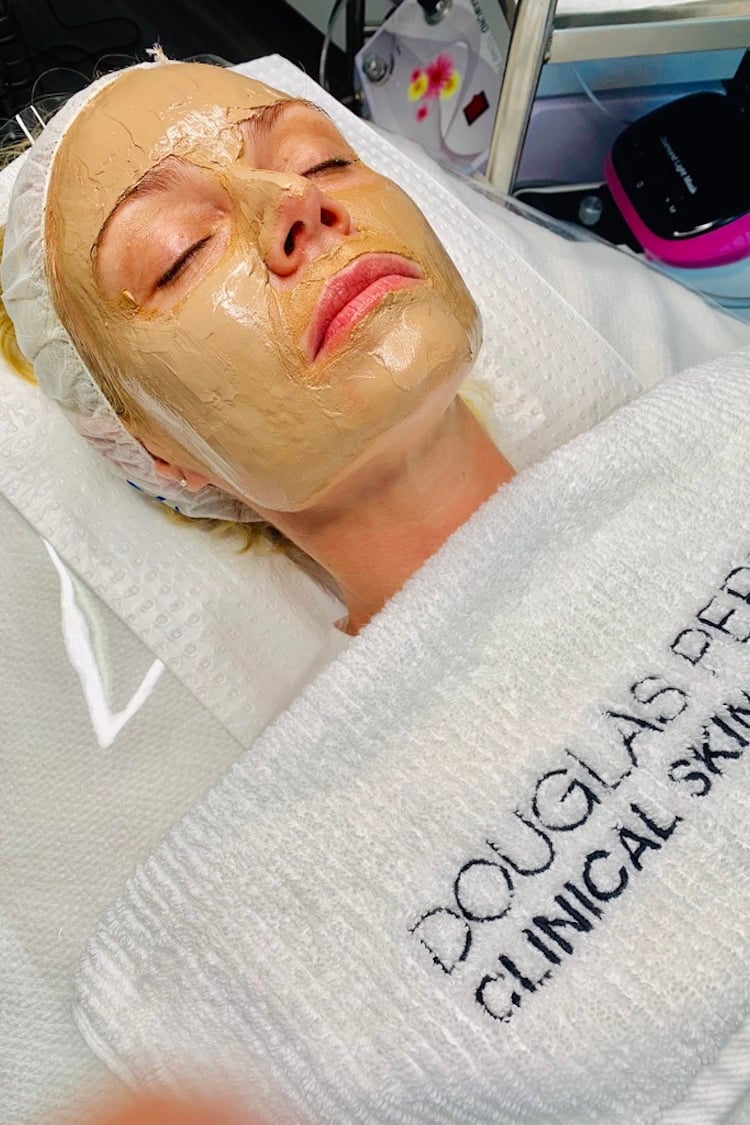 What causes hyperpigmentation?
Hyperpigmentation can occur for a variety of reasons, including injuries, sun exposure, hormonal changes, pregnancy, birth control and medication. Hyperpigmentation is fairly common — it's actually become one of the top skin conditions of the last few years. It results when one of two things happen: firstly, where the concentration of melanocytes (the cells that produce melanin) is unusually high, or secondly, where the melanocytes are abnormally active in producing melanin.
For the unfamiliar, Cosmelan is a depigmentation treatment from cosmeceutical brand Mesoestetic. In short, it inhibits tyrosinase, which helps decrease the abnormal production of melanin in the skin. The treatment also accelerates cell turnover, which in turn sees clear, luminous skin revealed from underneath pigmentation. It's a treatment with a cult following (artist Dina Broadhurst swears by it to treat her melasma).
Unlike other skin-brightening procedures, this treatment doesn't contain hydroquinone, but rather uses skin-friendly Kojic acid to achieve a luminous complexion.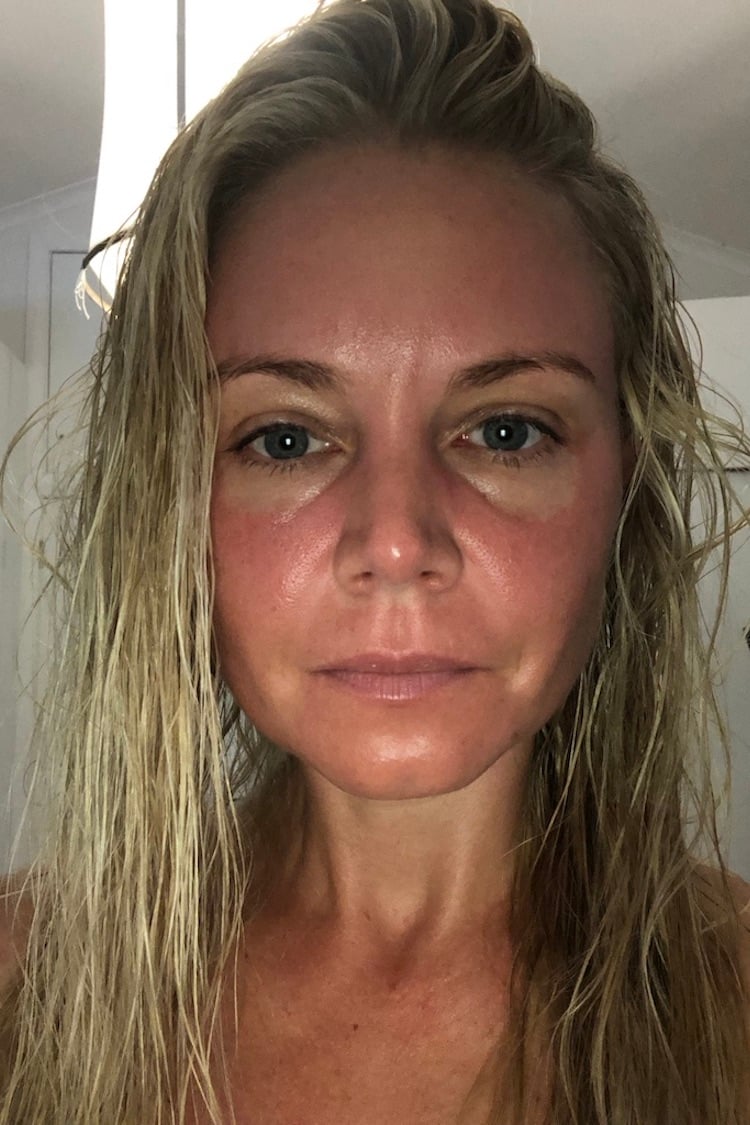 One day after the treatment
The process requires a degree of commitment as you have a few weeks of skin shedding, and then you must follow a strict home care regime. With patience (and a little discipline when it comes to skincare), the first stages of results can be seen around the four week mark, post initial treatment.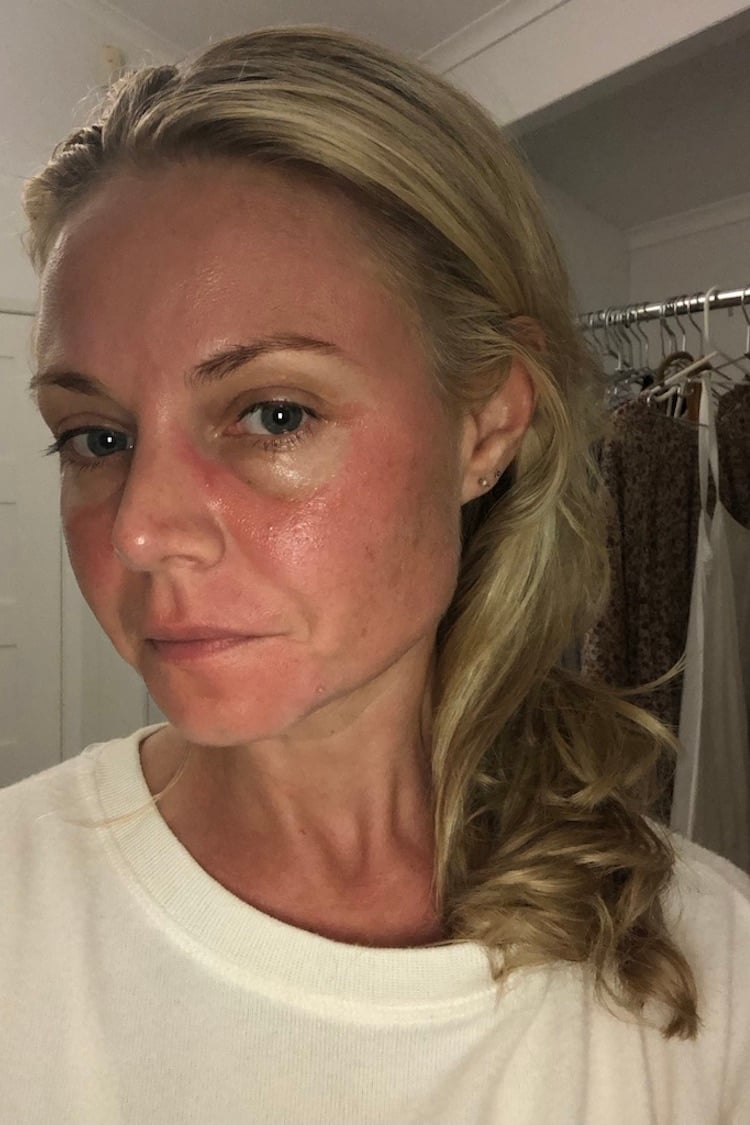 Two days after the treatment
Douglas supplies a take home kit of skincare to use through the rest of the month to ensure the benefits of the treatment are maximised. During this time I don't use any other skincare to get the best results possible. For the first three days I experience redness, tightness, a little swelling and then intensive peeling. On the third day, I commence using the Cosmelan 2 cream – this carries on the effects of the initial peeling treatment to continue diminishing the pigmentation. Over the next three to four weeks, the peeling comes and goes, and there is a slight redness and a little sensitivity. Pigmentation first becomes darker then I see the pigmentation reduce.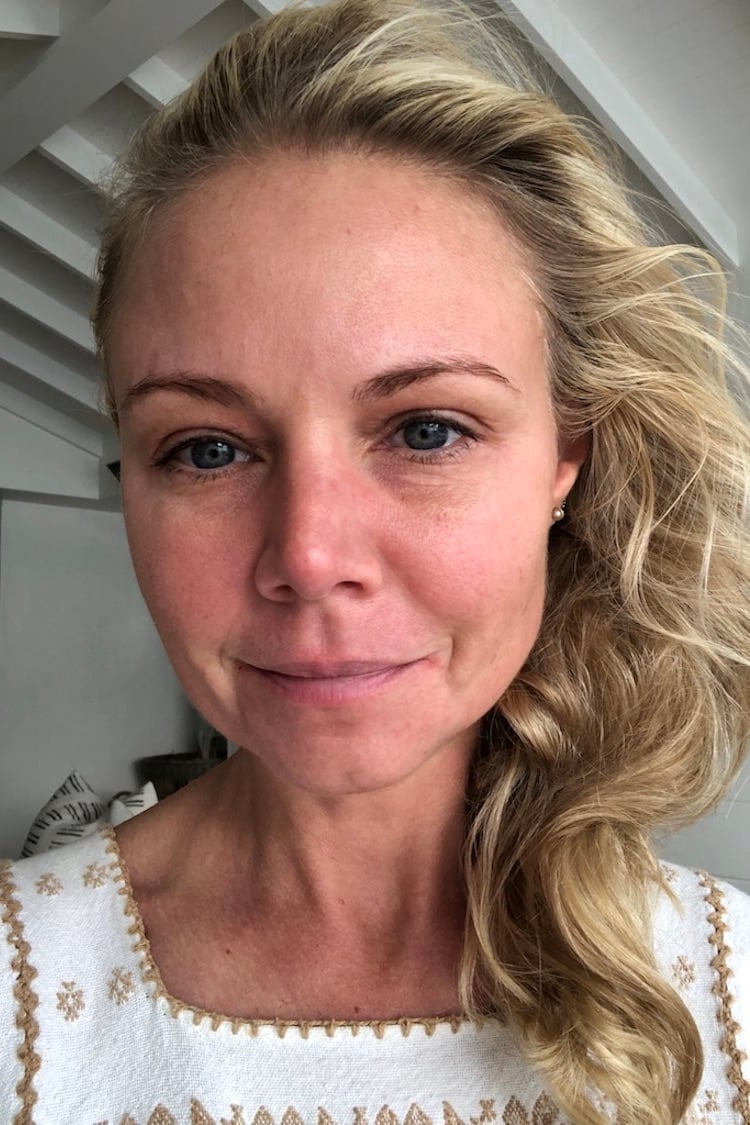 In my opinion, given the downtime required, I'd advise undertaking the treatment at a time when you know you can work from home for a few days. I'd also recommend having the treatment in the cooler months as your skin becomes very sun sensitive – however, it's also taught me the importance of incorporating an SPF into my routine on a daily basis.
The takeaway? My skin is definitely clearer and I can wear less foundation on a day to day basis. In my opinion, it is totally worth the investment.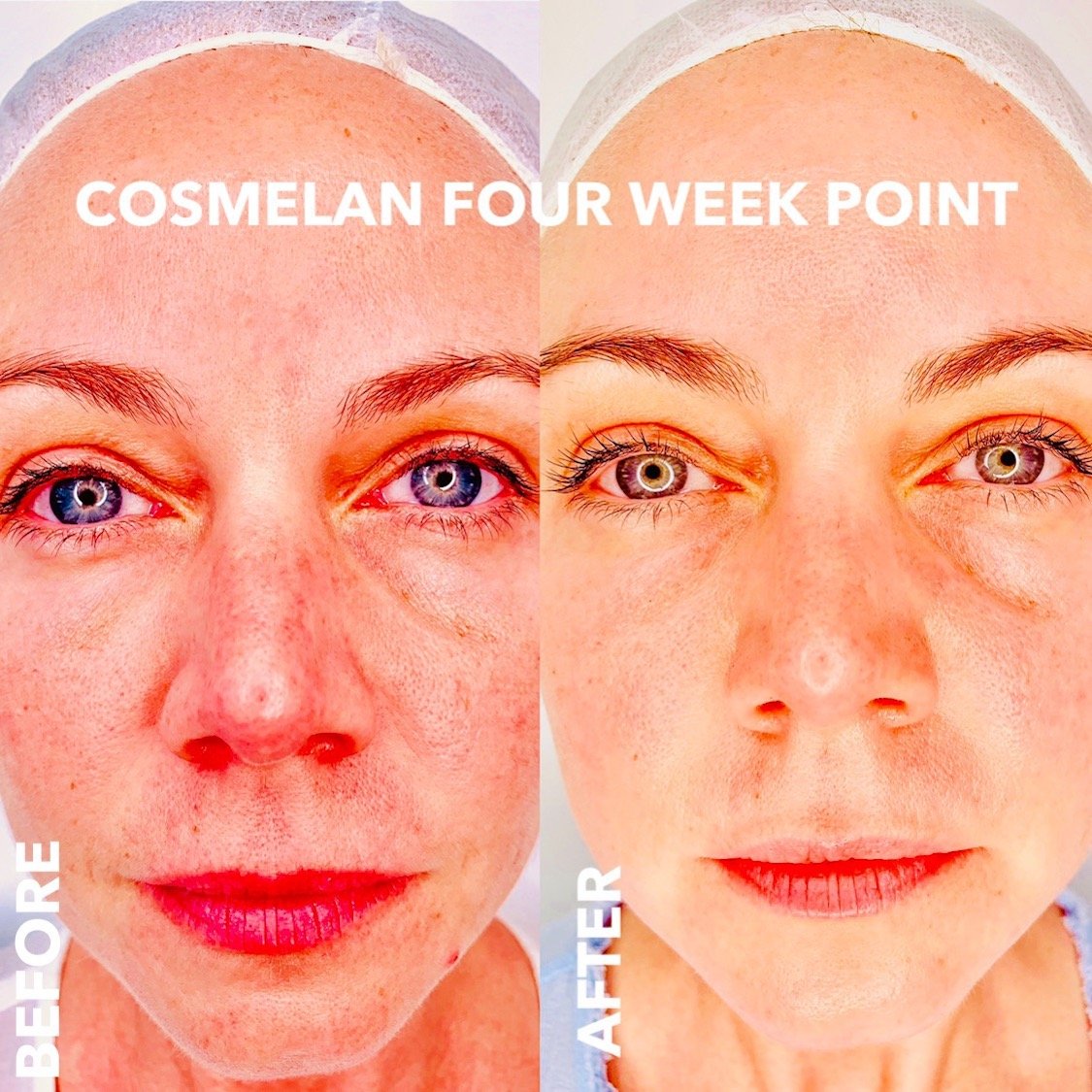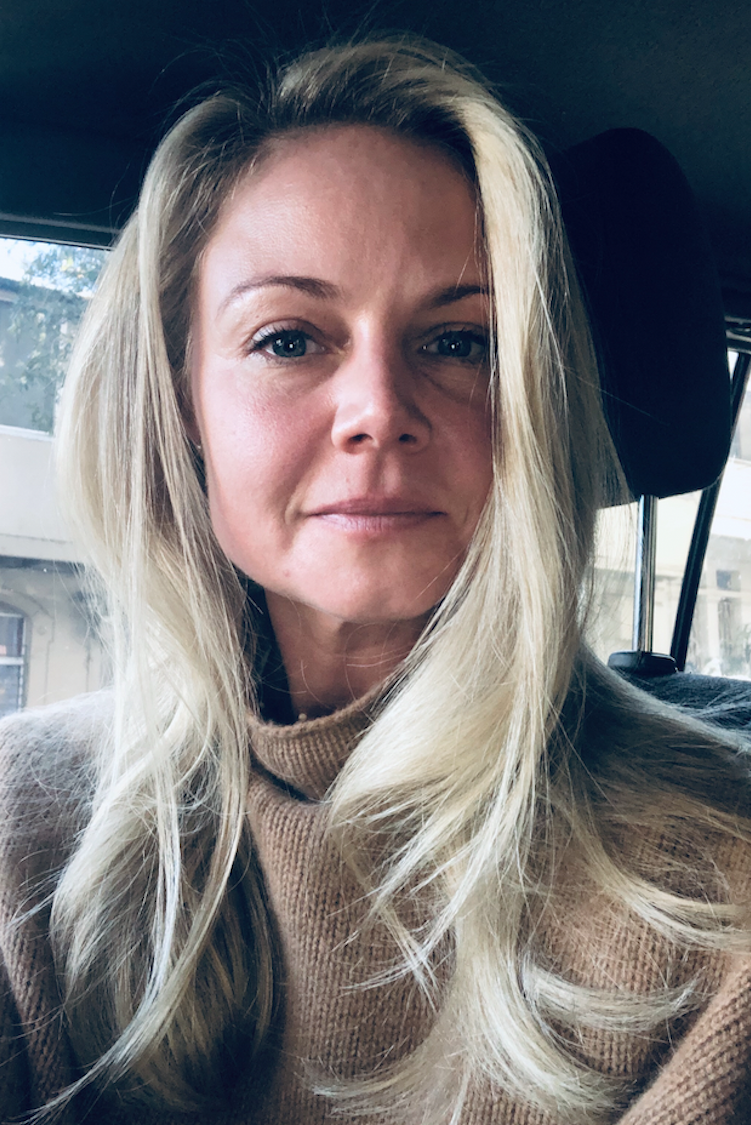 Douglas's tips on how to avoid pigmentation
Avoid the sun
Try to avoid sun exposure, especially between the hours of 10 a.m. and 2 p.m. If you have to go outside, cover your head and face with a wide-brimmed hat.
Wear sunscreen
Wearing at least SPF 30 sunscreen every day is a crucial step in preventing and treating hyperpigmentation. But one application isn't enough — you have to reapply, especially if you're sweating, exercising, or around water. Try to reapply about every two hours and look for sunscreens that protect against both UVA and UVB rays and also contain zinc oxide or titanium dioxide.
 Use an antioxidant
Worn daily, vitamin C and other antioxidants can help combat sun damage. Try Douglas Pereira's Antioxidant Serum.
Story by Kristin Rawson; Photography by Kristin Rawson and Douglas Pereira Skin Health.
To enquire about Cosmelan in Sydney, visit Douglas Pereira Skin Health, or find more information about the treatment here.