She's been one of our hair icons since Clueless first graced our screens nearly 25 years ago (!), and frankly, we don't see that changing anytime soon. Who doesn't lust after those silky, voluminous, super-soft locks? Luckily enough, they're totally achievable - read on for our Cher Horowitz hair tutorial to emulate everyone's favourite 1990s screen queen…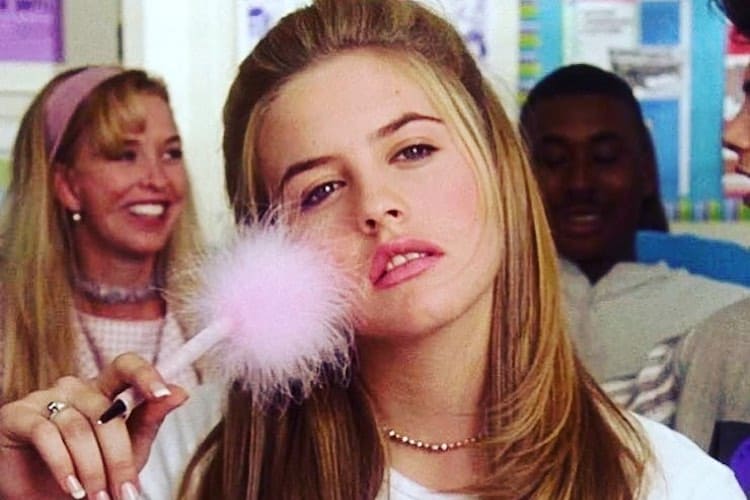 IMAGE: INSTAGRAM @LUSHCREW.MAGAZINE
Hydrate, Hydrate, Hydrate
In order to get Cher-levels of shine (particularly impressive given than blonde hair is notoriously tricky to make glossy), hair needs to be in tip-top condition. If your strands are damaged and dull, rehabilitate them with a nourishing hair mask: we're currently loving Virtue's Restorative Treatment Mask, infused with alpha keratin to help repair less-than-lustrous locks.
Great heights
Cher from Clueless's hair is gorgeously voluminous and bouncy, without descending into overdone and backcombed pageant queen territory. To build volume at the roots while maintaining that clean and silky feel, opt for a volumising shampoo like John Frieda's Luxurious Volume Core Restore offering, which will set the perfect foundation for a 'do like Cher's.
Get brushing
No Cher Horowitz hair tutorial would be complete without some serious brushing – forget the textured, tousled look, Cher's hair is famously silky and knot-free. The Mason Pearson brush is iconic for delivering shine and effortlessly detangling strands, while also redistributing oils from scalp to ends to nourish dry locks.
Blowdry bliss
One of our favourite things about Cher from Clueless's hair? It's a frizz-free, silky and soft style, which literally never dates (hence our love affair with the 'do a quarter of a century later). The quickest way to get Cher's hair texture is by blowdrying strands smooth with a round brush, to nix flyaways and build volume at the root. Opt for a tool like Dyson's Supersonic Hair Dryer, for gorgeous results sans damage.
Style it out
Cher's style isn't straight, nor is it your run-of-the-mill bouncy blowdry. It sits somewhere comfortably between the two: smooth and soft with a little natural movement throughout the ends. Run the GHD Glide through your locks to eliminate frizz and kinks, and turn the brush under at the tips for that subtle Cher from Clueless hair curl.
Lightweight Lustre
Amplify your shine with Davines' Silkening Oil Mist – it's the magic combo of being nourishing without leaving locks greasy or weighed down, and undoing all the precious volume you've worked so hard to achieve. Spritz a little through your styled hair, brush out, go for one final hair flip and voilà – you've successfully executed our ultimate Cher Horowitz hair tutorial.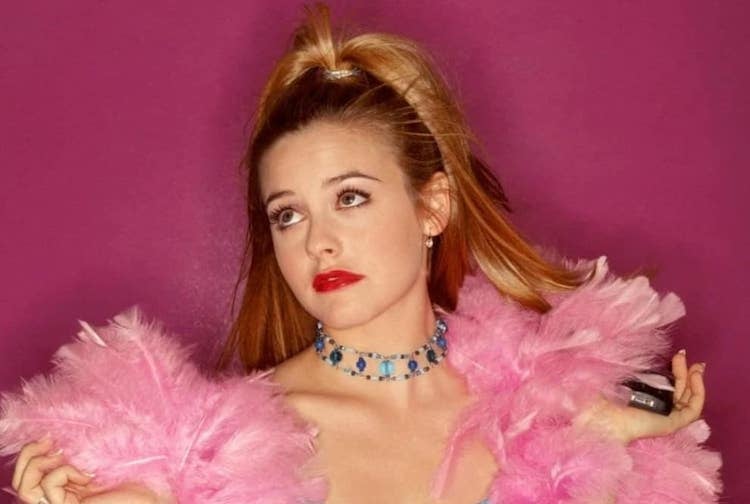 Image: Instagram @art.deco.darling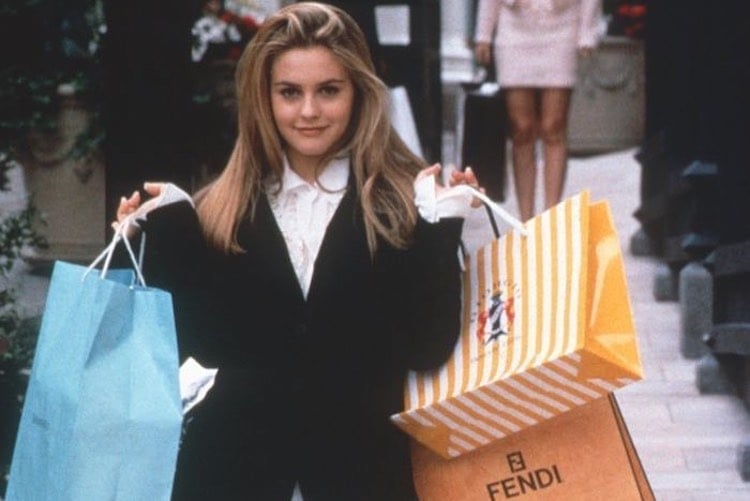 Image: Instagram @plasthiicz