Having been lucky enough to interview some fabulously stylish people in their homes over the years here at Beauticate (you can check out our extensive WHO section here if you're keen for a bit of binge reading), we've picked up a fair few ingenious ideas from those in the interiors know. So we're brought them all together for you - because frankly, with tips these good, it'd be rude not to share. A word of caution: after glimpsing into some of the country's chicest abodes (courtesy of Blainey North, Hayley Bonham, and more), you'll be inspired to completely make over your home. Don't say we didn't warn you...
TONAL TOMES
Coffee books may well be the easiest way to quickly upgrade a space – they add texture, depth and a luxurious touch to a bland coffee table or console. Plus, choosing a mix of high-brow titles can't help but make you look more well-read – basically, two birds, one stone. Make like Hayley Bonham with a few stacked volumes of the same colour for a polished look, and then scatter with some pretty treasures (think perfume bottles and dainty jewellery).
MISMATCHED MASTERPIECES
When it comes to style, looking like you've tried too hard is a sure-fire way to nix any degree of good taste, and this rule holds true when it comes to interiors. Opt for art work in differing sizes, like these beauties we spied when interviewing Jess Blanch – going for frames that are too matchy-matchy can make things look a bit overdone.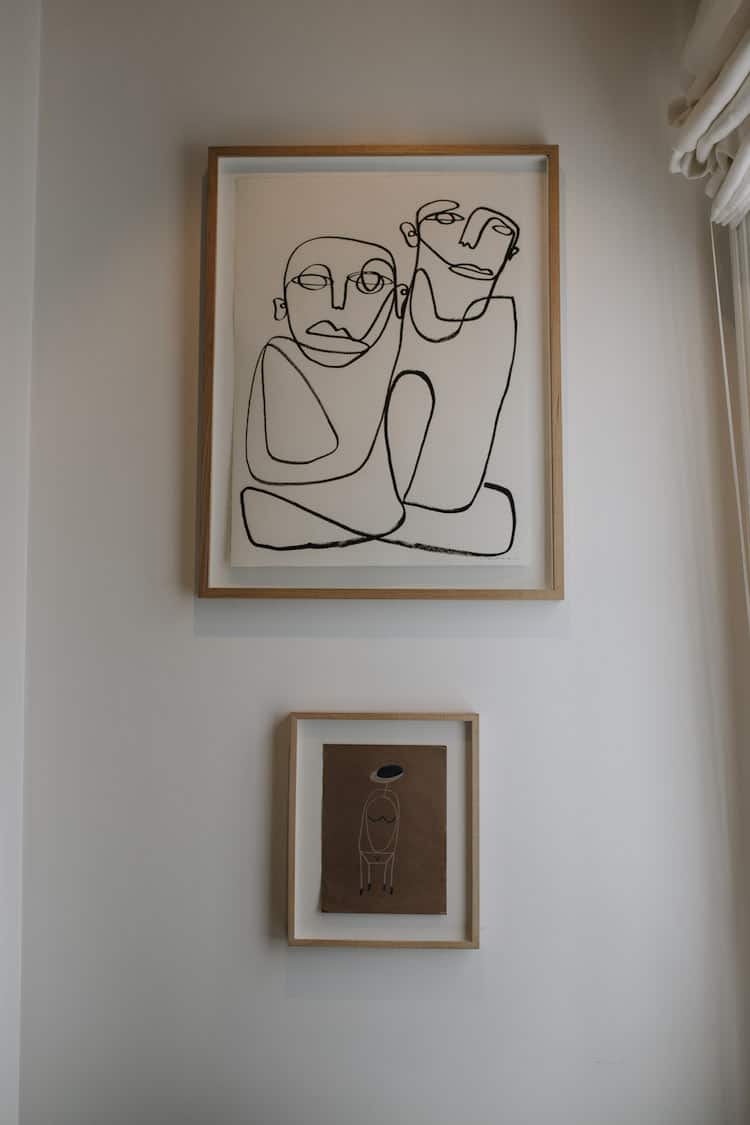 BLACK IS A COLOUR TOO
It's fair to say that the dominant decorating aesthetic of recent years has been very white and very bright, with a good dose of Scandi-inspired minimalism thrown in as well. It's true, we're still partial to this clean, pared-back look – and probably forever will be. But we are currently enamoured with these elegant injections of black in Blainey North's home, from the glossy side table, to the statement lampshade and lion sculpture. If you're nervous about going all in like Blainey, adding in a few accent pieces (like a simple, black-rimmed frame) is a subtler way to bring in some bold detail without overwhelming your muted palette.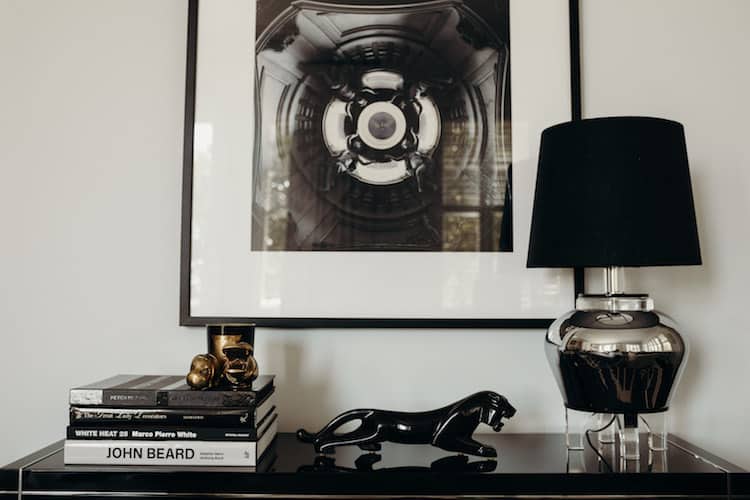 FLOWERS + MAKEUP = DREAMIEST COMBO
Trust Saskia Havekes, of cult Sydney flower shop Grandiflora, to serve up some major floral inspiration. Bringing flowers into the home is far from being an original decorating trick, but artfully arranging some blooms with some of your most eye-catching makeup pieces (and a few candles for some extra charm) makes for the prettiest of dressing table set-ups. And forget frothy white blooms this spring: we're a bit in love with these inky hydrangea and tulips, which make for a more sophisticated, grown-up bouquet.
SHADES OF GREY
If you've found a colour you love in your home, don't be afraid to stick to it. Take Nadia Rosa's chic grey-toned living room – her charcoal cushions, oyster-hued sofa and grey marl rug make for a beautifully cohesive space. Add in a few pops of other colour to break it up a little (Nadia's Eames chair and earthy wall art play this role perfectly) and you've got yourself interiors gold.
Story by Tess Schlink; Photography from Hayley Bonham, Jess Blanch and Blainey North stories by Alice Mahran; photography from Saskia Havekes story by Myles Pritchard; photography from Nadia Rosa story by Lajos Varga