With the highest concentration of the La Mer's famed Miracle Broth, La Mer The Concentrate is designed to be an intensive treatment when skin is going through times of stress or just needs a little boost in the glow department. We gave the product to six of our Beauticate Reviewers to trial for 8 weeks and see the effects before and after.. Here's what they thought…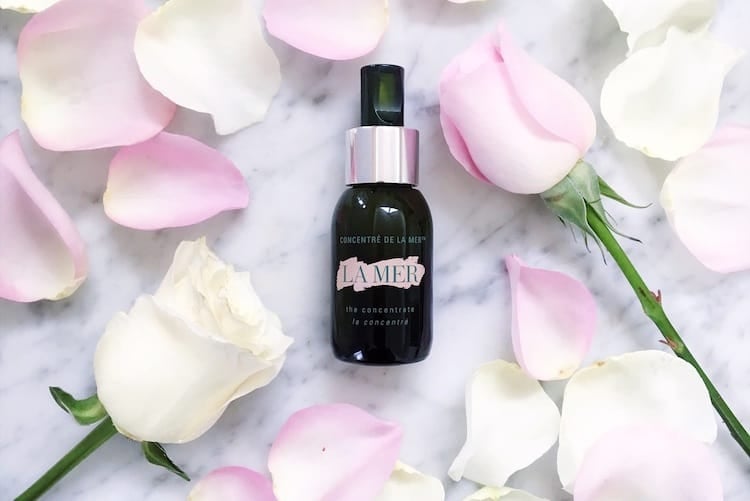 LUCY SEARLE, 26, DIGITAL MARKETER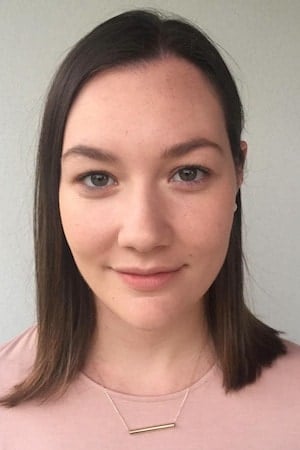 "Post Chemical Peel, the product gently soothed and hydrated my skin as it healed…
Not long after I started using La Mer The Concentrate, I underwent a pretty intense chemical peel with up to seven days downtime post peel. Yikes! So this was the perfect time to try the product. Housed in an opulent deep green glass bottle, La Mer's The Concentrate feels as luxurious as it looks. It felt like a daily treat for my skin, which drank it up as quickly as I could apply it. On my first application (with a very handy little wand) I noticed how velvety smooth it is – almost like a primer – and how easily it spreads across the skin leaving no sticky residue in its wake.
Although there's no escaping flaking and peeling after a chemical grade skin treatment, I found it gently soothed and hydrated my skin as it healed, and there was a significantly shorter period of peeling.
When my skin needed a little extra quenching, I paired La Mer The Concentrate with the Crème de la Mer moisturizer. Once my skin had completely healed, I took to using The Concentrate on its own as a night moisturizer, which leaves it feeling fresh and glowy of a morning.  La Mer The Concentrate has delivered incredible results and I can't wait to put it to the test after my next trip to the skin clinic."
LAUREN KENNEDY, 32, CHILDREN'S BEACHWEAR DESIGNER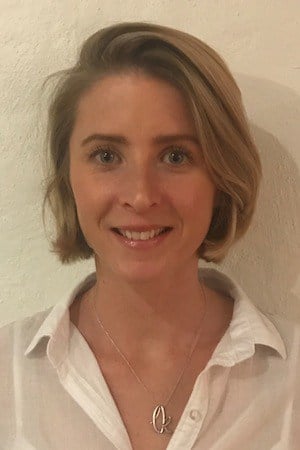 "I'll be cleaning out the dozens of products in my cosmetic drawer and replacing them with La Mer The Concentrate and Crème de la Mer…
La Mer is a brand I've always coveted but never been game enough to try due to its exclusive price tag. This was my opportunity to try before I buy and I was chomping at the bit. For the eight glorious weeks, I trialled La Mer's The Concentrate, I shelved all my other products. No other serums allowed – I was all in.
During my first application, I noticed its velvety smooth and sumptuous feel, like cashmere on my skin. It glides on and gives me a dewy glow without feeling oily or leaving a sheen. I imagine it as a protective barrier, shielding my face from environmental aggressors.
It has a delicate unassuming lavender scent and immediately has a calm and soothing effect on my skin. I soon stopped cleansing in the morning as it just doesn't seem necessary. I wake with a clean and balanced canvas, no morning dryness or oiliness – both of which I experience depending on the time of year – just a fresh face ready for my next dose of La Mer The Concentrate.
I was impressed from the onset, but what blew me away was its ability to live up to its promises. I have had a lingering dry flakiness above my top lip for a good year now which continually reappears and which I've struggled to permanently fix. In desperate attempts, I've been known to go to bed with a white moisturiser moustache. Within days, La Mer The Concentrate healed all traces of dryness. In addition, my entire face feels deeply hydrated and my skin is soft, silky and supple. Redness has forever been a peeve of mine, coming hand-in-hand with sensitive skin, but over the eight weeks all signs of redness and irritation diminished. Now in my final week of the trial I'm reflecting on all the money I've wasted on countless products in an attempt to achieve what this product does alone. I wish I had have taken the plunge earlier. I'll be replacing all the products in my drawer with La Mer The Concentrate and Crème de la Mer."
GRACIE CLOUGH, 22, MAKEUP ARTIST AND JOURNALISM STUDENT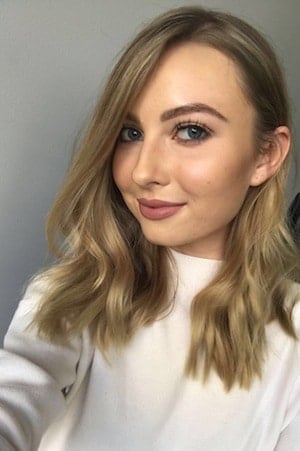 "After using La Mer The Concentrate I noticed a major reduction in my acne scars – it was less angry and inflamed…
After walking past the La Mer counter with admiration for years, I jumped at the opportunity to test La Mer The Concentrate and Soft Cream Moisturizer.
As I have suffered from adult cystic acne in recent months and have been left with intense scarring on my face (particularly on my cheeks), the product really had to do the hard yards. Twice a day over an eight-week period, I massaged La Mer The Concentrate into my skin morning and night just as you would a serum. The product glided over the skin and immediately calmed any redness, leaving my skin feeling soothed and prepped for moisturizer.
To receive maximum benefits of La Mer The Concentrate, I was told to accompany the product with La Mer The Moisturizing Soft Cream – a beautiful cream that made my skin feel bouncy, supple and as soft as cashmere.
Around the six week mark was when I noticed a major reduction in my acne scarring. The scars appeared a lot less angry and inflamed and I no longer had to wear heavy, full coverage foundations. My self-confidence was finally starting to creep back after the disastrous skin I dealt with in previous months (thanks hormones!). The products did not cause any acne flare-ups and instead kept my usually oily skin feeling balanced. The appearance in my skin has already dramatically improved, and I assume the results will only skyrocket from here."
SARAH HILL, 36, FLIGHT ATTENDANT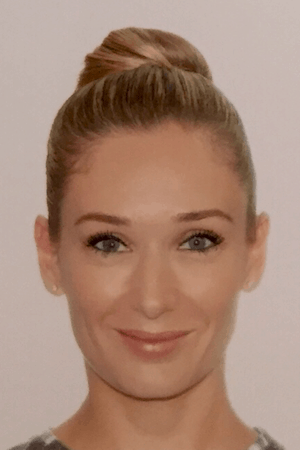 "At 18 weeks, I still don't have any stretch marks and I will continue to use it for the rest of my pregnancy…
I read somewhere that many celebrities and beauty editors (including Sigourney!) used La Mer The Concentrate on their bellies to prevent stretch marks. When I was offered to trial this product, I thought this would be the perfect excuse.
Although I'm a flight attendant, I have naturally quite oily skin (which is lucky) so I don't moisturise my body every day, but when I started using the La Mer after my shower I immediately noticed the difference in my skin and my mood.
The La Mer The Concentrate Serum has the most divine scent – which smells like a mix of basil and lavender – which is very relaxing.
I loved applying it at night time as it has a very calming effect. The texture is quite thick, probably due to the mix of liquid silicone in the ingredients, however, once applied it feels light on the skin and absorbed immediately leaving my skin feeling beautifully satin soft.
A small amount really does go a long way, I found that just one small scoop from the applicator would cover my belly. The serum like all of La Mer's products has a very luxurious feel.
At 18 weeks, I still don't have any stretch marks and I will continue to use it for the rest of my pregnancy.  I am very happy with the product and love the way my skin looks and feels after using it. Overall, I do love La Mer The Concentrate and certainly will repurchase."
JULIETTE TUCK, 39, REGISTERED COSMETIC NURSE INJECTOR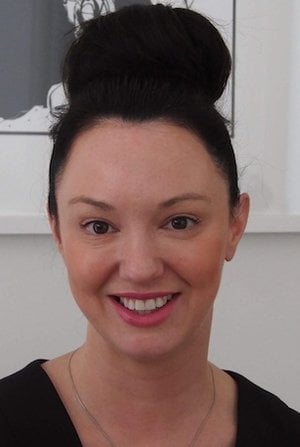 "I'm amazed with what happened to my skin. We're talking a glow that I've only experienced from a series of peels…
I'm a busy Mum of a one-year-old, a Cosmetic Nurse and business owner. During the course of testing the product, I had to fly to the Australian desert for work four times (45 degrees plus some days!). I also moved house and took my baby on an overseas business trip for a week to Manila. La Mer The Concentrate saw the ocean (near my new house), the red dirt of the desert, the humidity of the Philippines, the dust of moving boxes, and our engagement, so quite a few empty champagne flutes!
With exhaustion, dehydration, airport toilets, plane air conditioning and a little alcohol to deal with I'm amazed with this miracle broth and what happened to my skin.
We're talking a glow that I've only experienced from a series of peels. This product created a smooth, hydrated and really soft complexion. It also cools the skin and quenches its thirst. The luxurious texture makes it so easy to apply, especially on a plane without losing any precious drops.
La Mer The Concentrate is honestly a treatment range product, (like the ones the beauticians use but you can't ever purchase for home use) and when I have time I really want to head back to David Jones and experience their La Mer facial. The Miracle Broth within the products is a stressed skin saviour. My makeup glided on top, I didn't experience any break outs or redness, and I feel the plumpness of my skin has softened the fine lines around my eyes."
JULIE WAKELEY, 36, MARKETING ASSOCIATE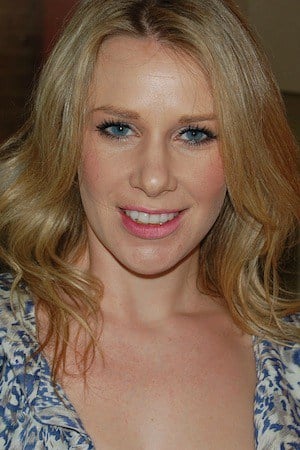 "The pesky white bumps that lay under my skin have cleared and that ruddiness that lingers has dissipated…
Day one of the trial and what I see looking back at me in the mirror definitely needs a little help. There are some breakouts healing around the chin and jaw (confession – I'm one of those ghastly spot-pickers) and more are underway it seems by the congestion lying beneath the surface. My sensitive eyes look exhausted, shadowy and puffy as they tend to go when they are dry and irritated. La Mer The Concentrate has its work cut out for it.
The first time I open it I am a little concerned by the paddle applicator. I'm so afraid to waste a drop of my 'precious', but the viscosity means it clings perfectly to the wand allowing you to dispense just enough for one application by swiping one side of the paddle or both sides if you want a bit more for a massage.
The herbal meets salt water fresh scent is an intoxicating mix of bush and beach. The texture is silky and light and sinks in immediately leaving no trace of a residue.
One week on after applying this miracle broth every morning and night my skin feels fresh and is looking more hydrated. I marvel at the rate at which my blemishes have healed, almost overnight – it's remarkable.
Four weeks in and I'm starting to see some changes happening in the skin around my eyes. Everything is calmer, less discoloured and that inflammation and puffiness I get on my lids is calmly at bay.
I have a surprise moment of appreciation very early one morning during week five, up before the sparrows to catch the first flight for work I stand make up free under the fluorescence of airport bathroom lighting and my eyes don't look exhausted, my bare skin looks juicy and plump and – dare I say – smooth.
By week seven the unexpected has happened in my trouble zone, the chin. Most of those pesky white bumps that lay under the skin have cleared and that ruddiness that lingers years later after once having oily skin has dissipated. I never expected La Mer The Concentrate to tackle that skin concern for me. Is it because I've never treated this problem as sensitivity before? There could be a lesson in this or just maybe there is more to this 'miracle broth' than I could have thought."
Discover what The Concentrate can do for your skin, and how you can receive a free La Mer sample, here.
Still life styling by Annie Lin; In Association with La Mer.