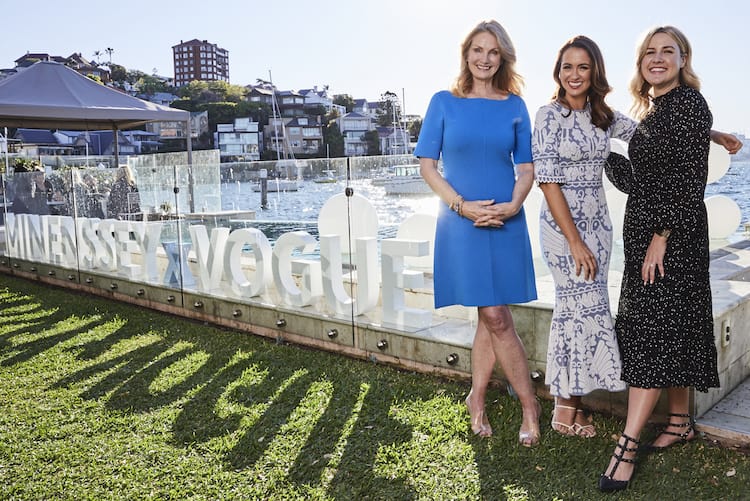 Sigourney with Cheryl Ross, Founder and Chief Formulator Minenssey, and Remy Rippon, Senior Beauty and Health Editor, Vogue
It's a stunningly sunny day, and our location – an elegant Point Piper private residence overlooking Sydney harbour – makes for the perfect setting for an afternoon of celebration. We're welcoming some 25 influencers, including Brittany Hockley and Madeline Cowe, to be the first to experience the products, and I couldn't be happier to share. There are manicures to be enjoyed by the pool where the attendees can trial and play with the products first hand.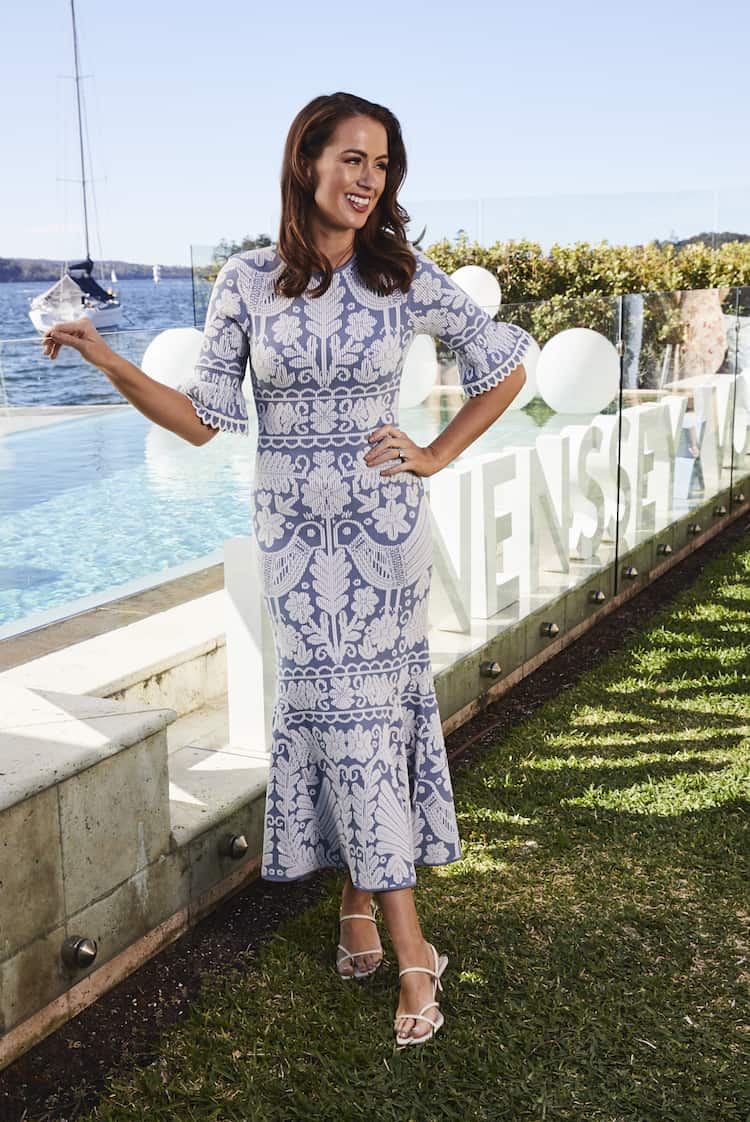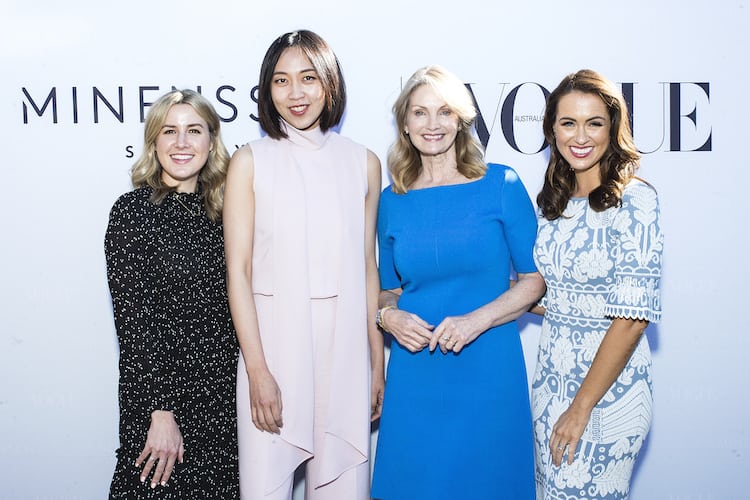 With Livia Wang, CEO Australia & New Zealand, Access Corporate Group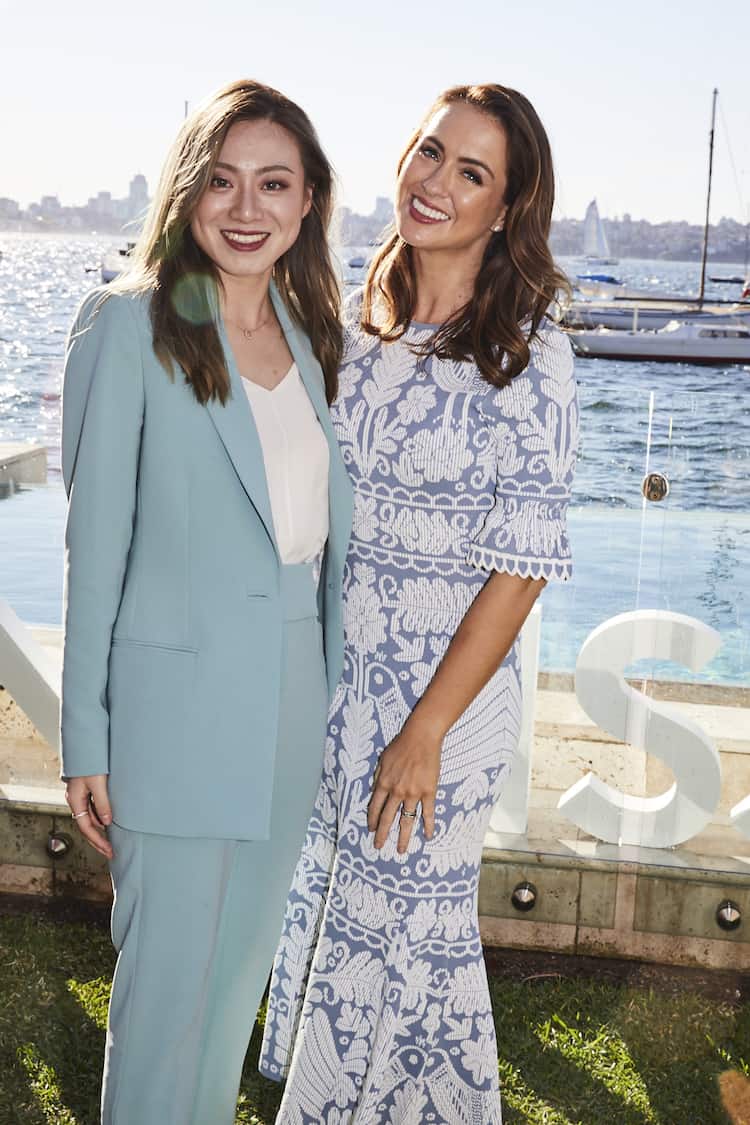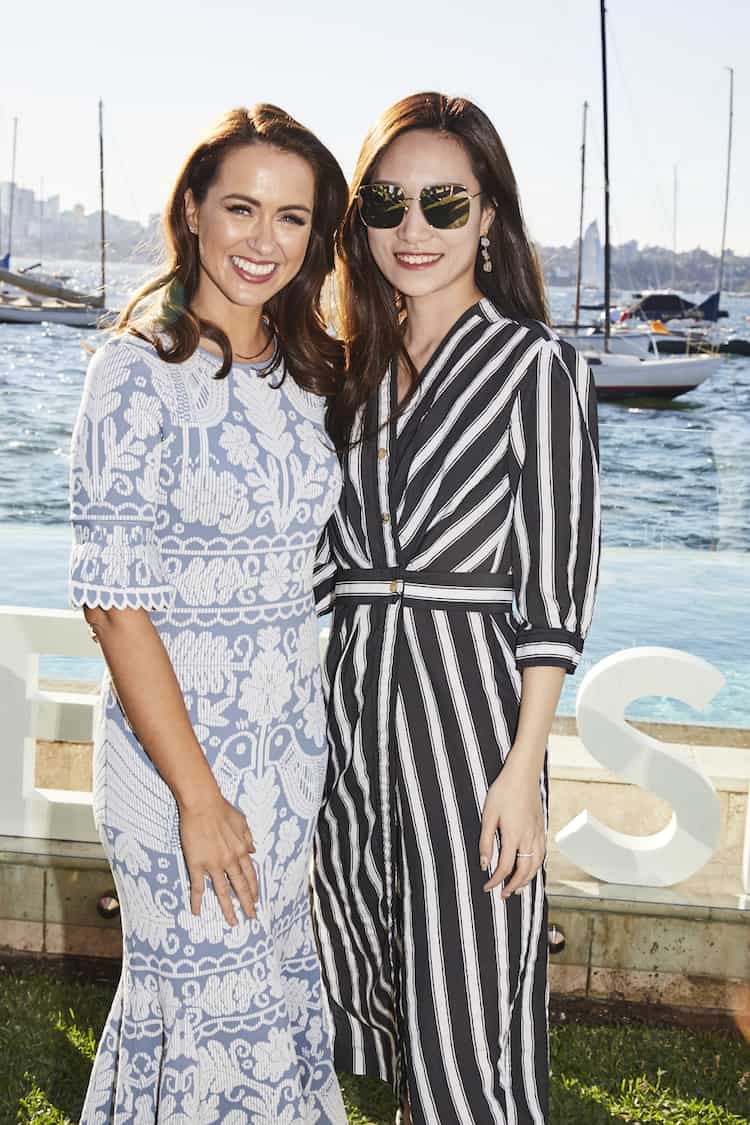 This range holds a special place in my heart – I worked closely with the Minenssey team to trial lab samples, brainstorm the pale blue ombré packaging, and to craft the copy for the products, so it's pretty exciting to see the range come to fruition.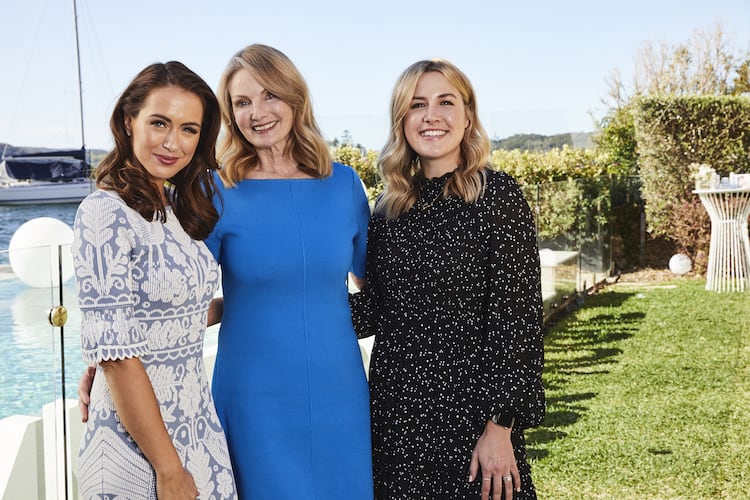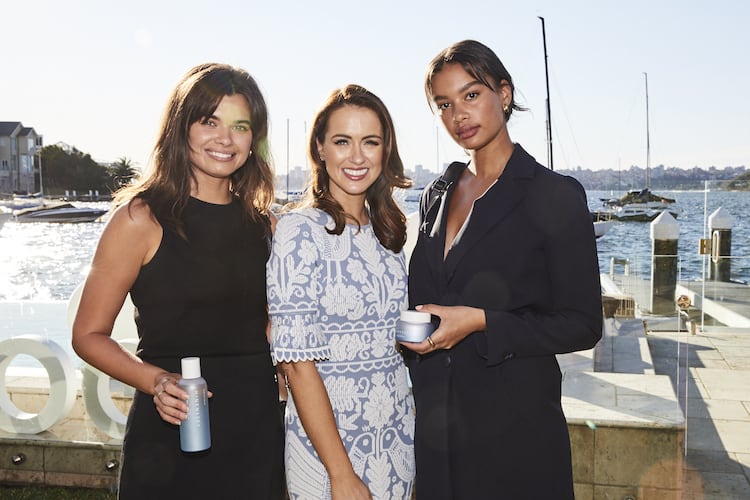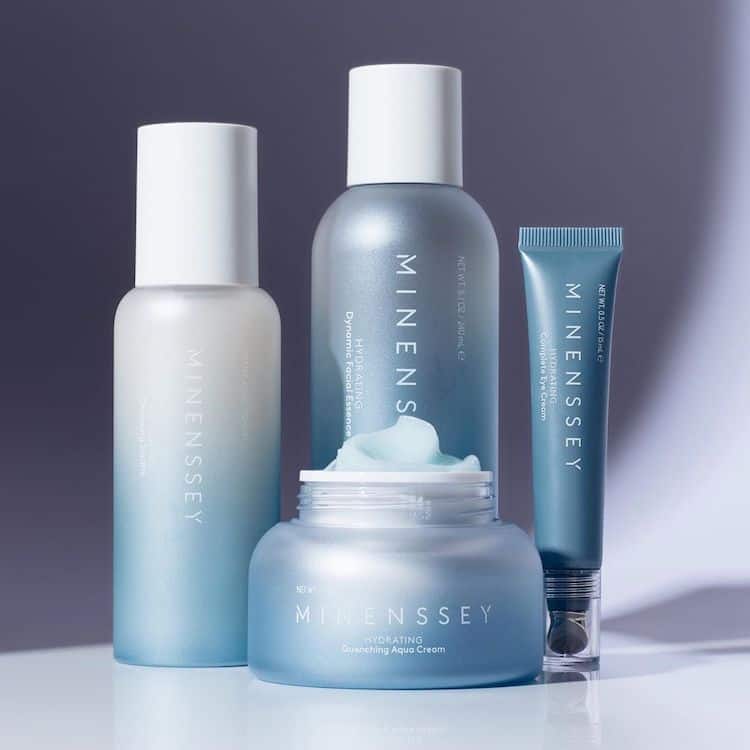 IMAGE: INSTAGRAM @MINENSSEYSKINCARE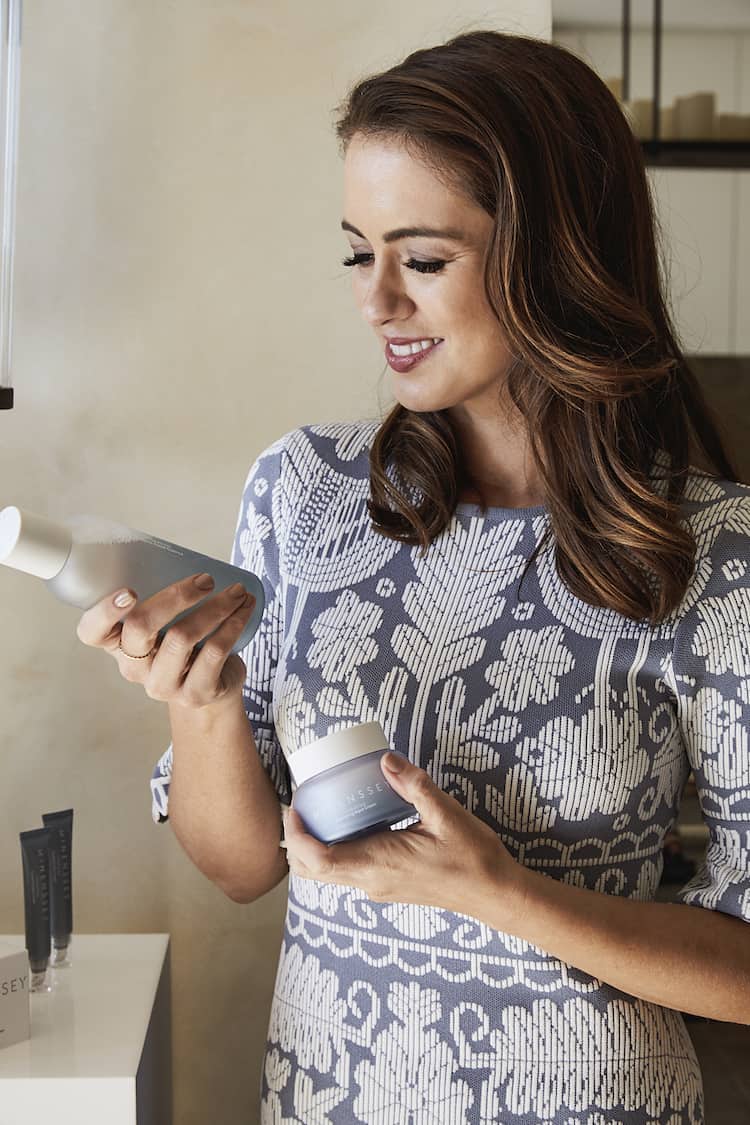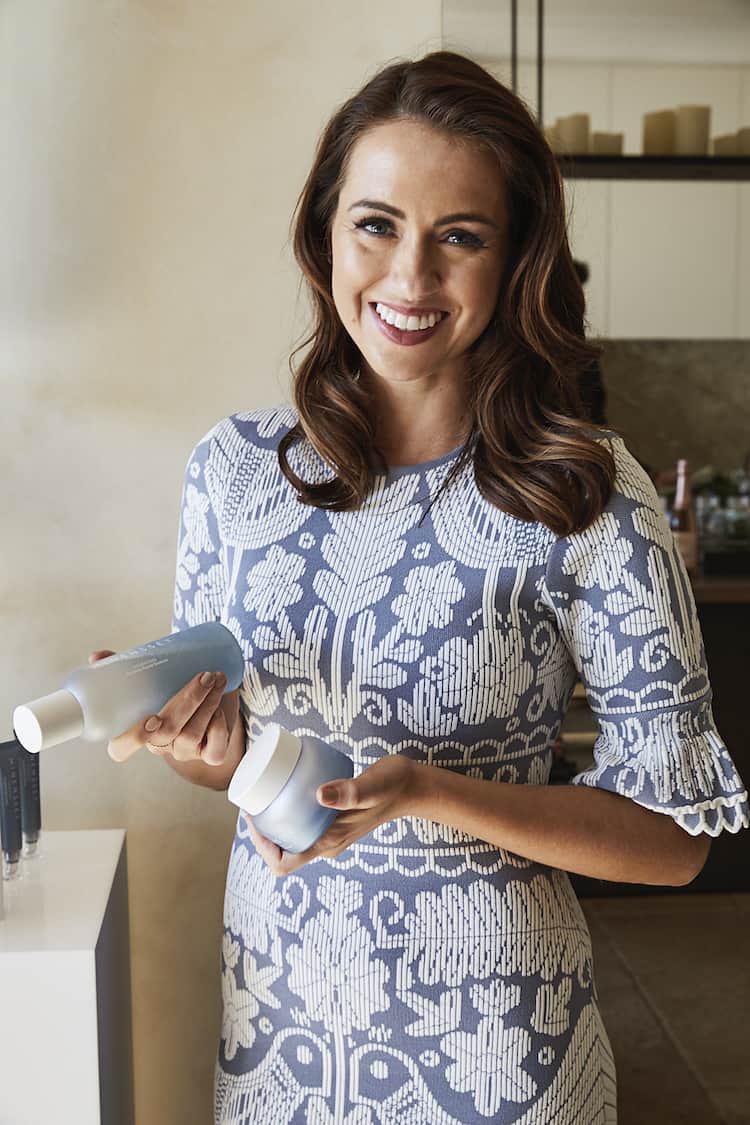 Actually, the entire range is imbued with Flannel Flower, one of Minenssey's signature ingredients famed for its water-retaining qualities. Cheryl explains how she devised the products with a state of the art probiotic ingredient, ACB Yoghurt Dermal Respiratory Factor. In the same way that our gut houses a thriving community of healthy bacteria, our skins also have a microbiome that needs to be cared for. This cutting-edge ingredient even helps boost collagen production and improve oxygen uptake – it's a bit of an MVP.
After the presentation, we go inside to enjoy a bountiful grazing platter from The Grazing Folk and take our custom-mixed Blue Mojito cocktails by the pool – naturally to match the ocean-hued skincare. There are loads of photo moments with the Minenssey x Vogue sign, with the blue-on-blue background, and a gorgeous sculptural balloon installation bobbing in the pool. It's such an idyllic spot to toast the new range, and the beginning of spring, as the sun begins to gently set over Sydney Harbour. As the last of the guests say goodbye, leaving with custom-designed holographic Minenssey tote bags packed with product, I tell them I can't wait for hear what they think of the range. And I'd love for you to try it too. Use the code BEAUTICATE10 to receive a 10% discount off everything from Minenssey until the end of the year and please do let me know what you think!