It's no secret I'm a fan of active skincare – give me a nice ouchy AHA or a potent retinol serum any day. We want results here, people. But when I was pregnant, I went a bit, well… herbal. I took to my beauty cupboard with a big bag and put any cosmeceuticals on ice for a year. Anything that contained synthetic fragrances, parabens or mineral oils was stashed away and I had an absolute ball testing out various natural and organic ranges and body oils. Here, my edit of the best clean skincare, fragrance and makeup I came across in my travels. So whether you're pregnant, breastfeeding, chemical-shy or just craving a dermal detox, these are the little wonders worth investing in…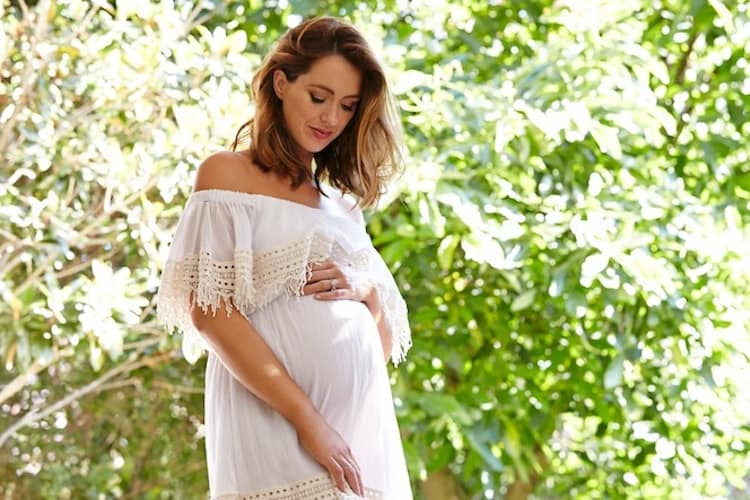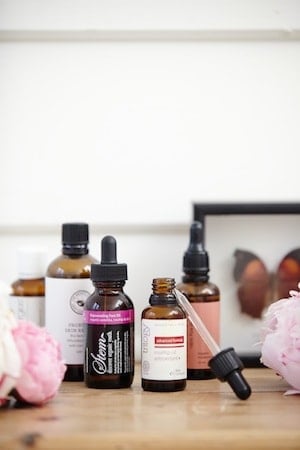 When it comes to natural moisturisers, you can't get better than facial oil. It replaces any lost lipids and leaves your skin feeling plumped, and somehow more… elastic. I have a wardrobe of facial oils for a variety of situations. My all time favourite is by Subtle Energies – an ayurvedic aromatherapy line. The Facial Oil has the most incredible jasmine fragrance that instantly relaxes me. I keep a bottle in my bedside table, my travel bag, my desk drawer, everywhere! I also like Trilogy Rosehip Oil  (great for keeping pesky hormonal pigmentation at bay and repairing acne scars), Josie Maran Argan Oil  is quick-to-sink-in but super hydrating and Stem Organics Rejuvenating Face Oil contains Cammelia Oil which is beautiful and is full of vitamins A, B, E and antioxidants.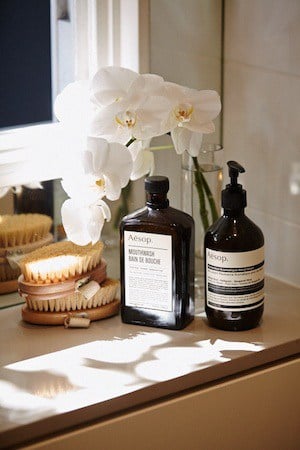 I love Aesop's Reverence Aromatique Hand Wash  – it contains tiny particles of pumice to scrub even the grimiest digits. In my quest to be super-natural I even banished our Listerine in favour of Aesop Mouthwash – it contains natural odour killers clove, anise and spearmint and tastes yummy. (Plus, that bottle…) Finally the ultimate au naturel exfoliator is a Dry Body Brush – so I have two! To save time in the morning, I put one on each hand and go to town. Always start at your feet and work your way up, in long sweeping strokes towards your heart. Go a little easier on your neck, breasts and décolletage as the skin there is delicate. This will stimulate the lymphatic system and help drain toxins.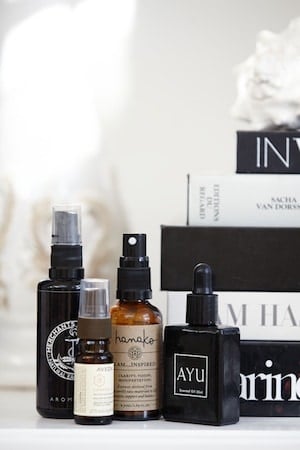 Traditional fragrances contain chemical compounds and synthetics, which are not the best for developing fetuses. Usually I wouldn't worry as you use such a small amount (and in a small area) but on my travels I found some beautiful natural alternatives that contain essential oils. Ayu Souq is the most gorgeous scent – heady and intense so more suited to night time. Aromantik Merchants of Menace  is lighter and great for daytime, and comes in a spray which is refreshing. I have also been a fan of the Aveda Chakra  essences forever – they come in a pack of 7 for each of the chakras and are named things like "expressive" and "insight", I use whatever I think I need that day. Hanako Therapies also have intentions behind them – I like "I Am Inspired" which is a nice idea when you feel anything but.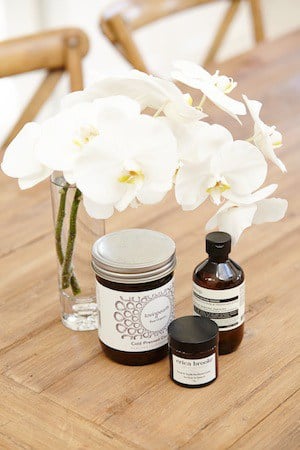 My hands down favourite body moisturiser is coconut oil- it smells incredible, hydrates for hours and is cheap as chips. Actually cheaper! I adore the packaging of Loving Earth Coconut Oil – it looks gorgeous on the vanity and is a big bumper size. Deodorant is one of those nasties that is very hard to avoid when you want to go back to basics. Erica Brooke Natural Deodorant Cream  worked better than most natural deodorants. I wouldn't rely on it when exercising but for daily use it was pretty good.  Finally, I love the fragrance of Aesop Geranium Leaf Body Cleanser– it's a lovely alternative to soap.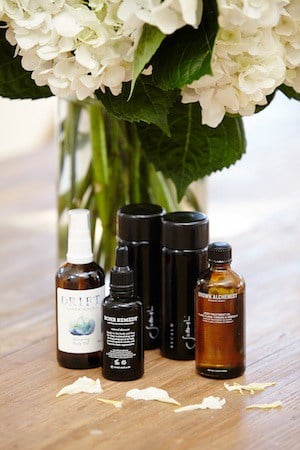 When you're pregnant generous applications of body oil are essential to avoid stretch marks. During my nine months I slathered on these delicious oils daily – sometimes twice a day! Jurlique have the most divine Lavender and Rose Body Oil that smell fresh from the bush.  Drift Facials  was a bespoke blend created for me by facialist Nicole who runs this beautiful facial studio out of her home– it's gorgeous. I love Sodashi's blends too, they smell amazing and have great ingredients. Rohr Remedyand Grown Alchemist  are both beautiful Aussie ranges with wonderful oil blends – and the packaging is pretty magnificent, too.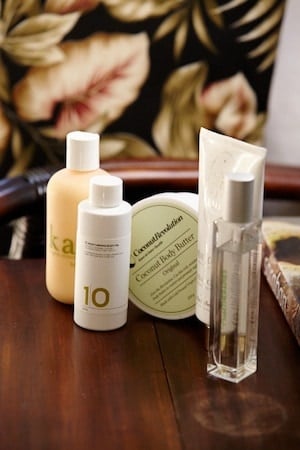 A tropical coconut or floral-spiked fragrance is my favourite way to hold on to that happy high from summer. Kai  is a cult fragrance that smells like frangipani and jasmine and their Body Lotion is beautifully light and full of shea butter , apricot Kernel Oil. 10 and Co contains a blend of ten awesome body oils including coconut, olive, grape seed, hemp seed and more.  I'm also a bit obsessed with the scent of Une Nuit A Bali The Body Cream – it contains ylang ylang and jasmine along with other essential oils.